Oh Christmas Tree!
by senior contributor Brendan Kownacki
Photo credit: Brendan Kownacki
"The man who brought Christmas back to America," quipped Secretary of the Interior Ryan Zinke as he introduced the President and First Lady at the 2018 National Tree Lighting. The frigid winter weather had arrived just in time and the carolers were bursting with cheer as it was time for an annual dose of holiday joy in the Nation's Capital.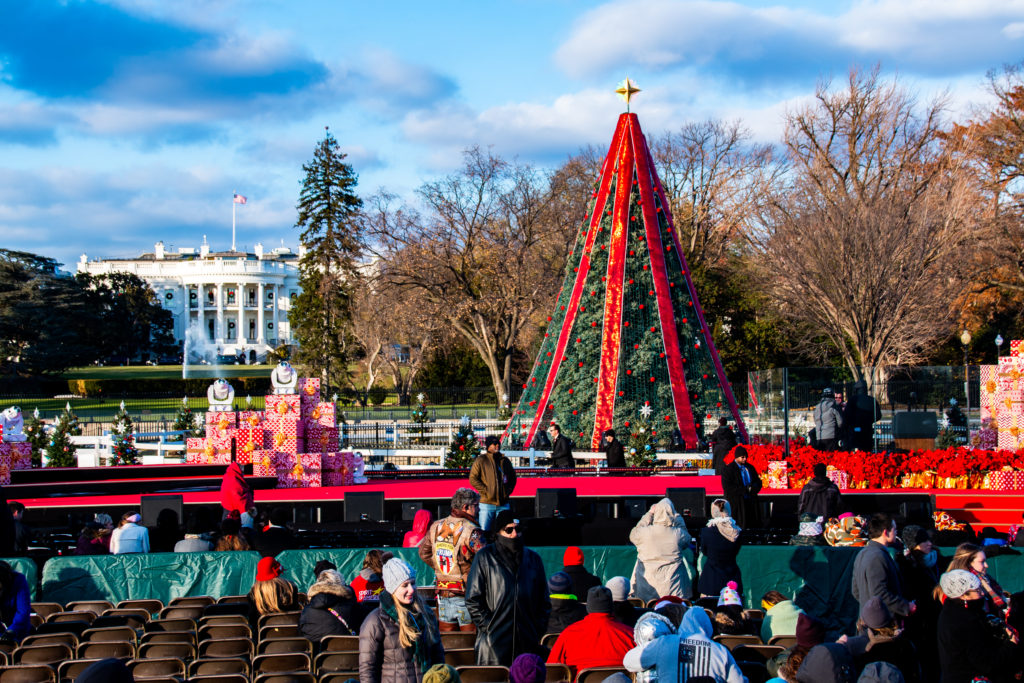 President Trump called the lighting of the National Christmas Tree "one of the nation's most cherished traditions" as he spoke before a huddled crowd of onlookers who braved the weather and gathered on the Ellipse on the south side of the White House. The tradition of course goes back to 1923 when President Calvin Coolidge lit the first tree along with a Marine Band quartet and a local choir, and the evolved ceremony is now a yearly celebration of music, togetherness and the spirit of Christmas.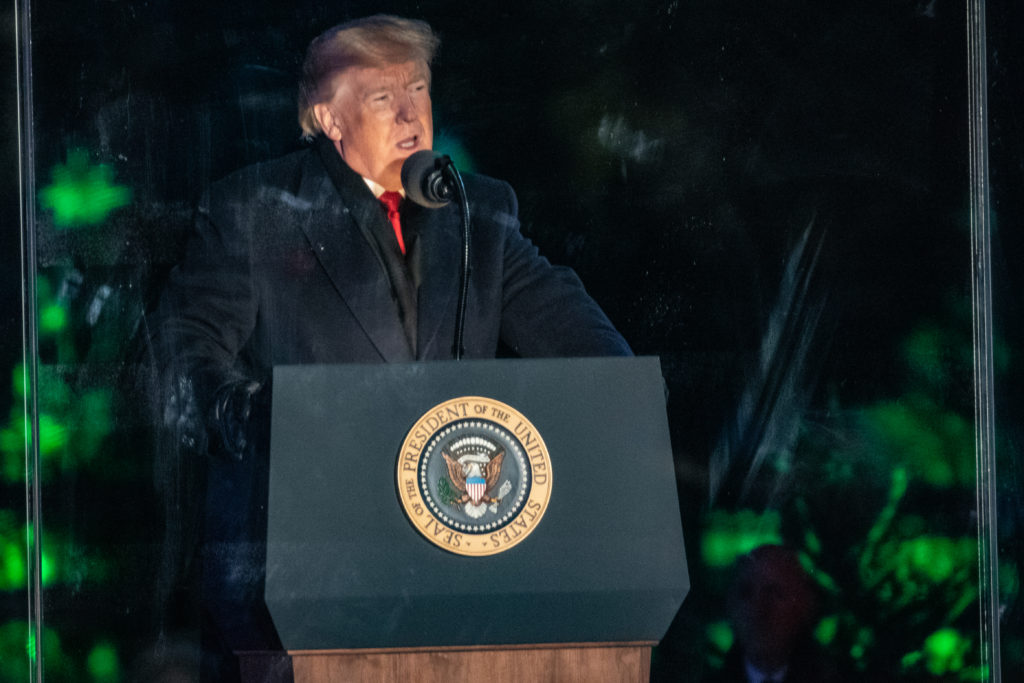 President Trump
President Trump applauded the hard work of people working morning, noon and night at the National Park Service and National Park Foundation who are instrumental in organizing the event each year. The President called the evening's musical performance "very special" and noted that many were heading for big things in their future. The night included Irish tenor Anthony Kearns, "American Idol" performer Gabby Barrett, the Country duo LOCASH, Spensha Baker from "The Voice," and even the Dominican Sisters of Mary, a choir of nuns from Michigan.
Spensha Baker, Abby Anderson, Gabby Barrett
The National Tree sparkled in a classic look of green and red and was surrounded by 56 smaller trees, to represent each state and territory, and each of those trees were designed by students from each place.
Once again, President Trump invoked a religious tone to his remarks about Christmas, talking about the birth of Jesus and the traditional Christian Christmas story, but adding, "no matter one's faith or beliefs, the Christmas season reflects all that is best in the American spirit. This is a time of the year for rejoicing with our family and friends, for spreading charity and good will."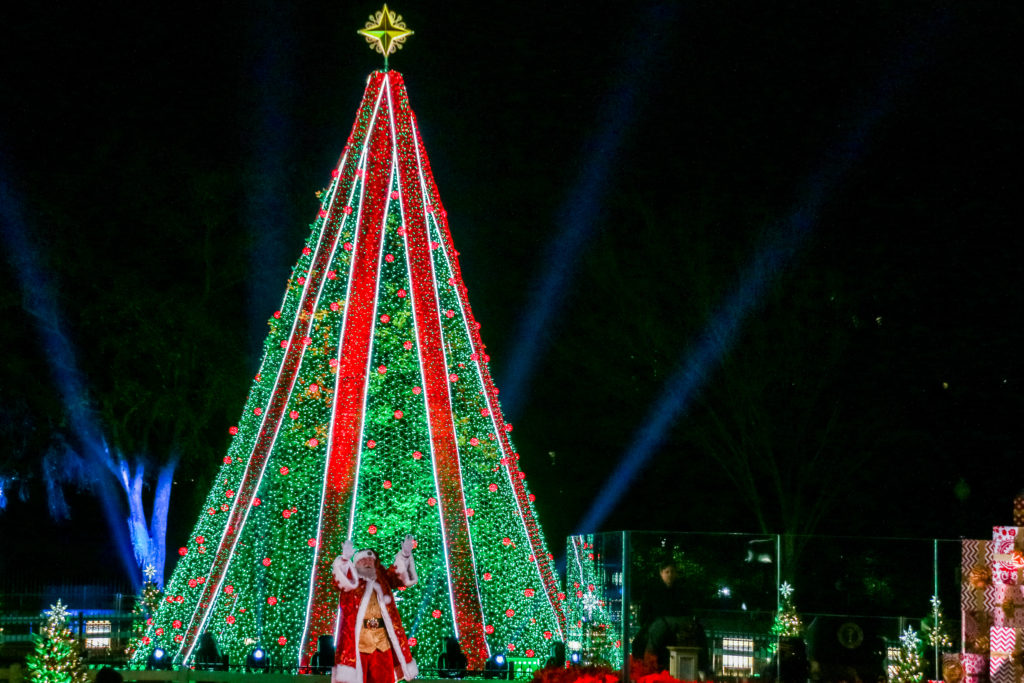 The evening also celebrated the fabric of what makes an American family. A deployed female service member delivered a special Christmas greeting and poem to her children and family thanks to a video message from the USO, and the President specifically highlighted numerous foster families that were on site for the lighting, calling the children "precious loved ones and gift[s] of God."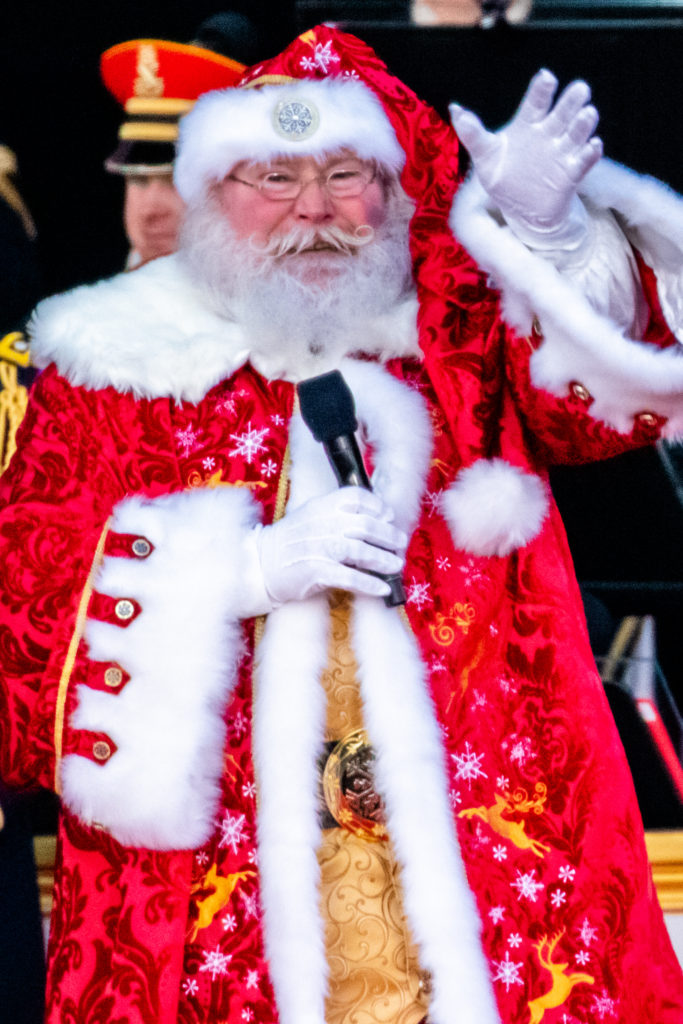 The evening would not have been complete without more music and song and a visit from the one and only Santa.
Visit the National Christmas Tree near the White House and take a look at the President's full Christmas Greeting here: