Heroes & History Makers!
by senior contributor Brendan Kownacki
"You get a sense of how obvious the need was and how hard the work can be if you are the only caregiver who lives in the house," said actor and advocate Tom Hanks at the inaugural "Heroes and History Makers" gala for the Elizabeth Dole Foundation. The evening was meant to celebrate caregivers in the veteran community, dubbed the "hidden heroes" for their efforts behind the scenes to support those who have served our country most honorably.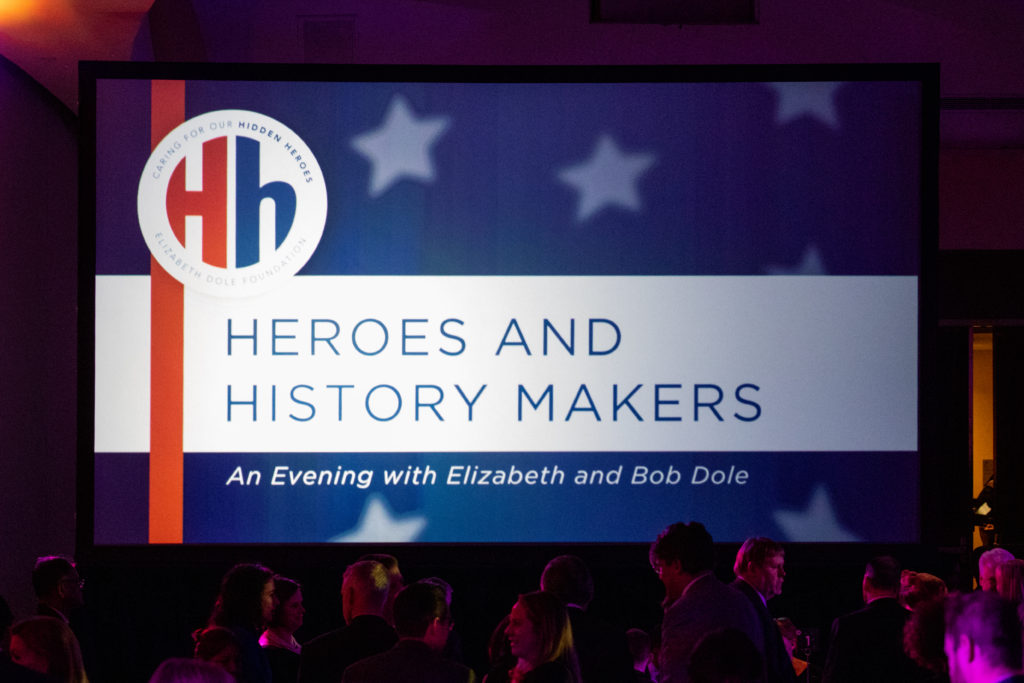 The gala was hosted by The Today Show's Savannah Guthrie and presented an award to Hanks who was the first honoree for the initiative as the campaign chair. He described a years-long friendship with Sen. Dole and their joint dedication to serving veterans and their families. "When one of the Doles calls your office and wants to get together to talk to you a little bit, you go to that meeting; but before you leave, you tell your staff, 'I'm gonna go meet with Senator Dole – when I come back, I will be involved in something'." he joked about the inspiring way that both Doles (Elizabeth and Bob) have a way of convincing people to follow their lead.
Savannah Guthrie
Mrs. Dole's experience at a veteran hospital with her husband made her realize the struggle of those individuals and families who would try and maintain their lives while still tending to the needs of a sick or injured family member who had served. With more than 5 million veteran caregivers in the US, the Elizabeth Dole Foundation has been able to raise funds and build support to reach more than a million in a short time.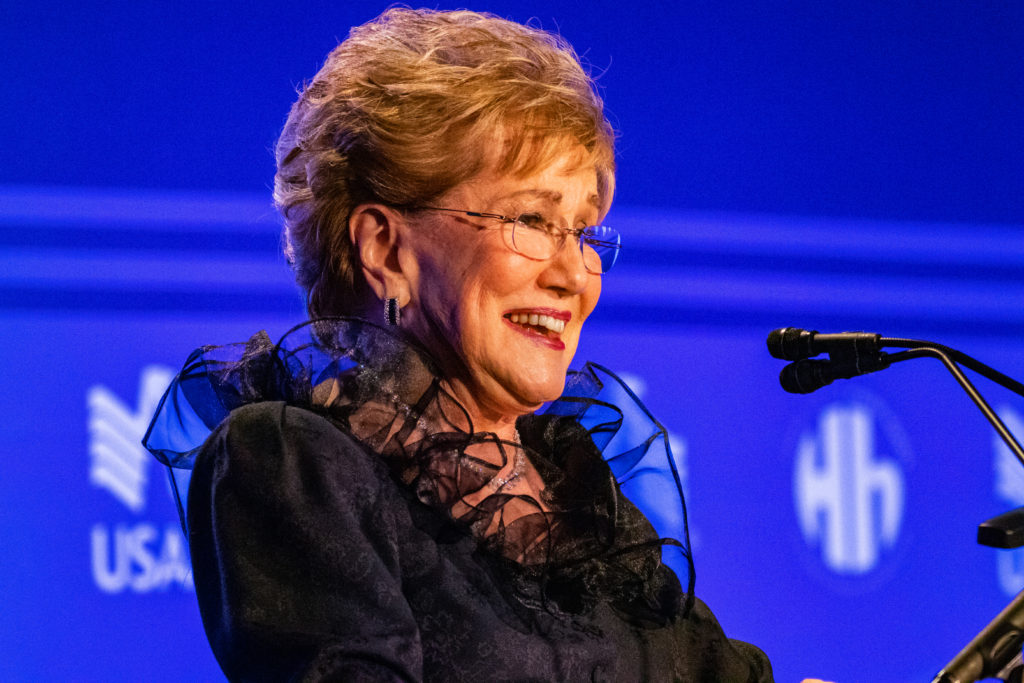 Elizabeth Dole
The gala and honored congressional champions like Rep. Nancy Pelosi and Sen. Susan Collins as well as the incomparable actor known for roles in films like Forrest Gump, Apollo 13, Toy Story, Captain Phillips and Saving Private Ryan.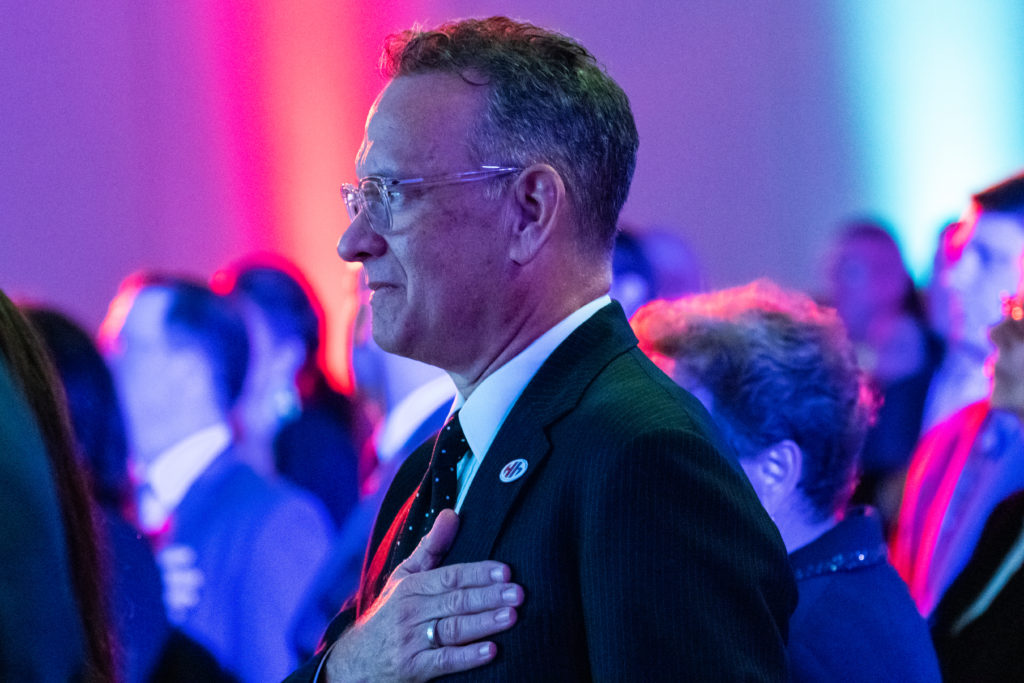 Before his speech, Mr. Hanks spoke with members of the press, including Hollywood on the Potomac, to set the stage for his remarks. He described how Hollywood's often stereotyped version of a "twisted veteran" is a negative generalization that we need to move away from and that we need to look at the veteran story as a whole life, the same way we do with other protagonists. When we asked how he has done that in his own war films, he responded "when we made Saving Private Ryan, there hadn't been a WWII story made that hadn't been about some caper or something." The 1998 film detailed the search for a young soldier whose 3 brothers were killed during the war, so the War Department orders he be found and brought home, to spare the family more loss. That logical human analysis was what Hanks wants to see in new stories and in how we treat our vets each day. He also mentioned that he thought that the complexity of the veteran story had evolved given the conflicts in Iraq and Afghanistan because of young soldiers deployed over and over in a time where we were capable of documenting the facts and feelings of the ordeal. "I don't know that Hollywood could create as authentic a story about Iraq or Afghanistan or people who are on their 4th or 5th or 6th tours of duty that could not be told much much better by a documentary or a caring news media."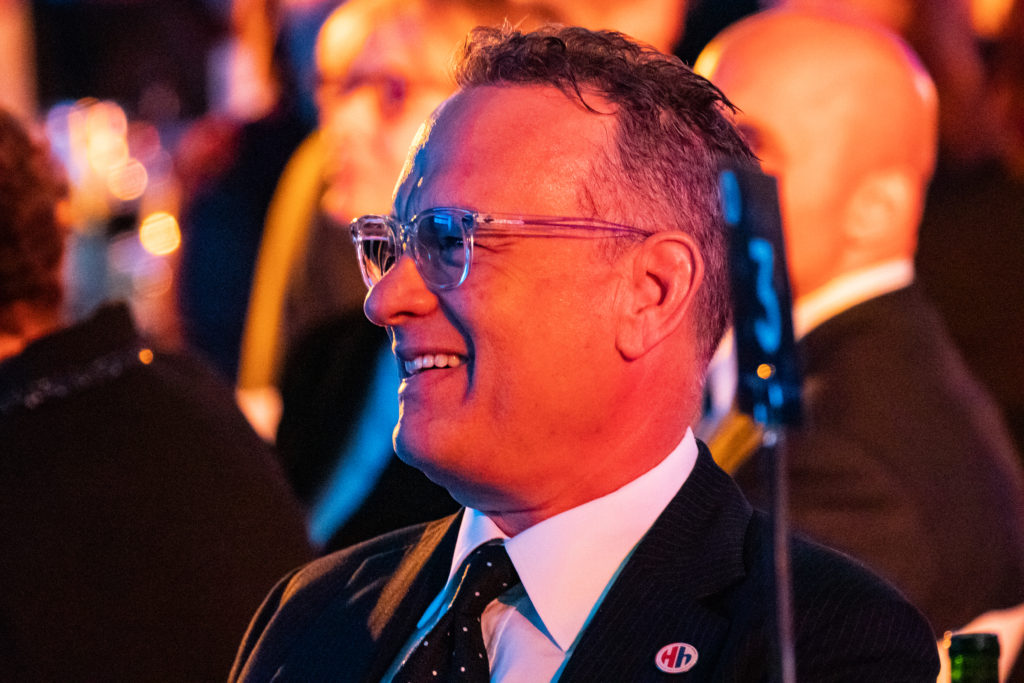 Tom Hanks
Mr. Hanks then took the stage in a room of lawmakers, advocates, supporters, caregivers and numerous veterans including Bob Dole, so his words had to be particular. He recounted writing letters via typewriter to caregivers and about about this sense that it should be so easy for people to understand the human connection of supporting caregivers, since they are the ones most closely tied to supporting our veterans. The logical connection is not a far leap, but he helped to remind people that this issue should be front of mind, not just one night a year, but always. "Some of us are big shots, some of us are not. Some of us from Alaska, some of us from Hollywood, but at the end of the day it's just we the people, coming together," he said, quoting the first line of the Constitution and reminding people that our American way is fundamentally about togetherness and helping one another.
Listen to his full acceptance speech and his call to action that "we the people" can make a difference.