Soirée de Noël!
Photo credit: Janet Donovan
RBG – that's Supreme Court Justice Ruth Bader Ginsburg to us – started her walk of fame week at the National Archives with the screening of Focus Features' "On the Basis of Sex" with actors Felicity Jones, Armie Hammer and Justin Theroux; Director Mimi Leder and Screenwriter Daniel Stiepleman in tow and then moved on to the Residence of The Ambassador of France a few nights later for a "Soirée de Noël" where Champagne and the holiday spirit flowed freely.  And yes, the unlikely diminutive Rock Star does Champagne!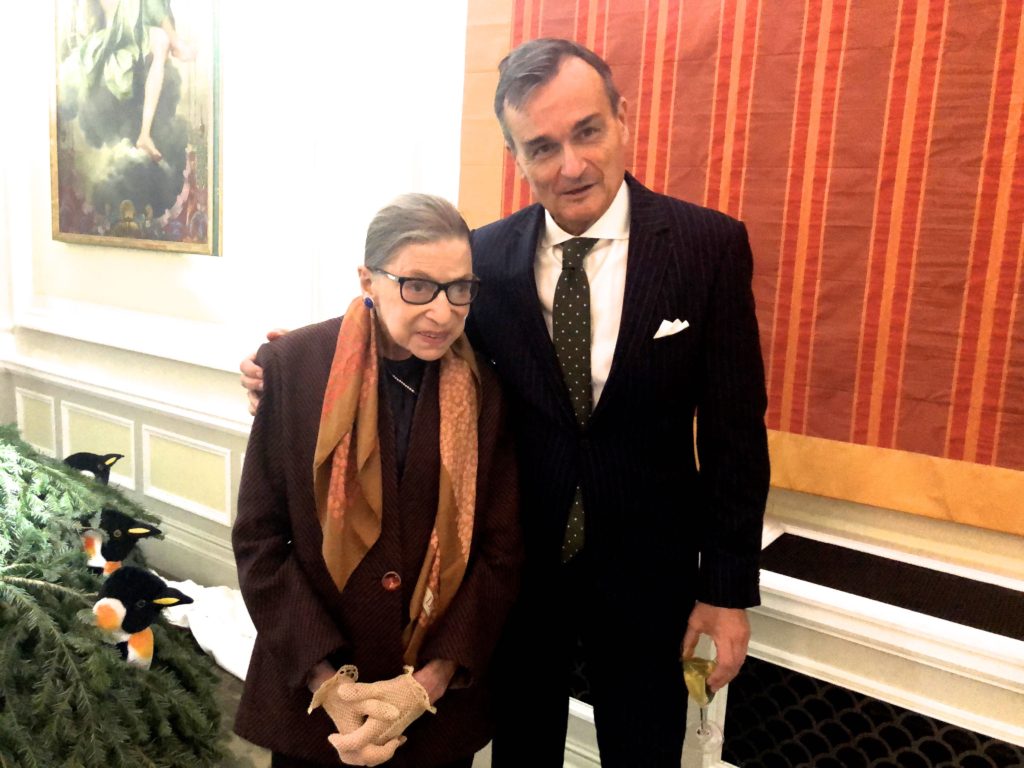 RBG with Ambassador Gérard Araud

The evening was bitter sweet though when Amb. Araud announced that he and Pascal Blondeau would be moving on in March, ending probably the most successful Ambassadorship ever in Washington DC.  The diplomatic duo combine elegance and fun at a level rarely seen in the oft stiff world of diplomacy.
The very talented artist, photographer Blondeau's fingerprints were all over the residence's decor for the Soirée de Noël.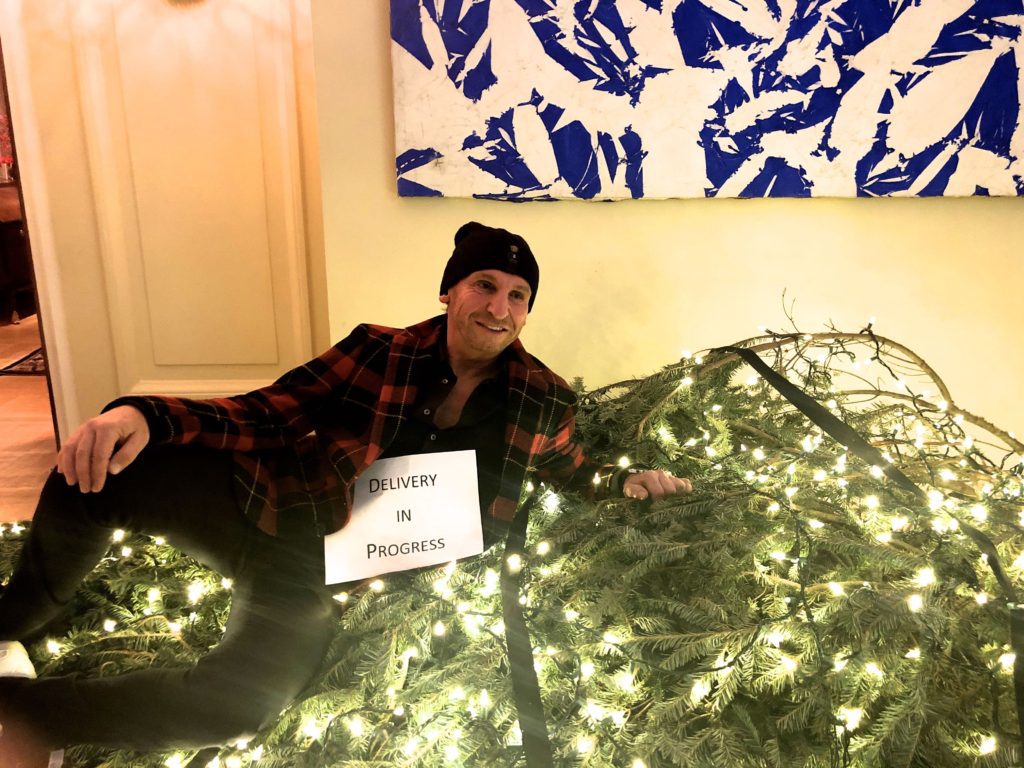 Pascal Blondeau
"It's very likely that it will be our last Christmas in this residence," said Araud.  "At the same time, I've already said that two or three times before, so I don't know. But eventually, I think it will be the last Christmas. We have a few months ahead of us and we will have the opportunity to accept your invitations and there's a surprise coming. There's always a surprise coming at a French residence."
"The Ambassador and myself organize a big dinner gala in March at the French embassy for 300 people. It's about climate change. It will be the last big event just before the Ambassador and myself leave in April, so we organize this big gala just before we leave. I did this decor because I wanted to tell a short story about climate change," Blondeau told Hollywood on the Potomac. "The first victims of our beautiful planet are Bears & Penguins. I wanted to tell how Ambassador Araud and myself  take climate change seriously. I did this kind of work many times when I was a [sceneographer] at the Museum of Decorative art in Paris."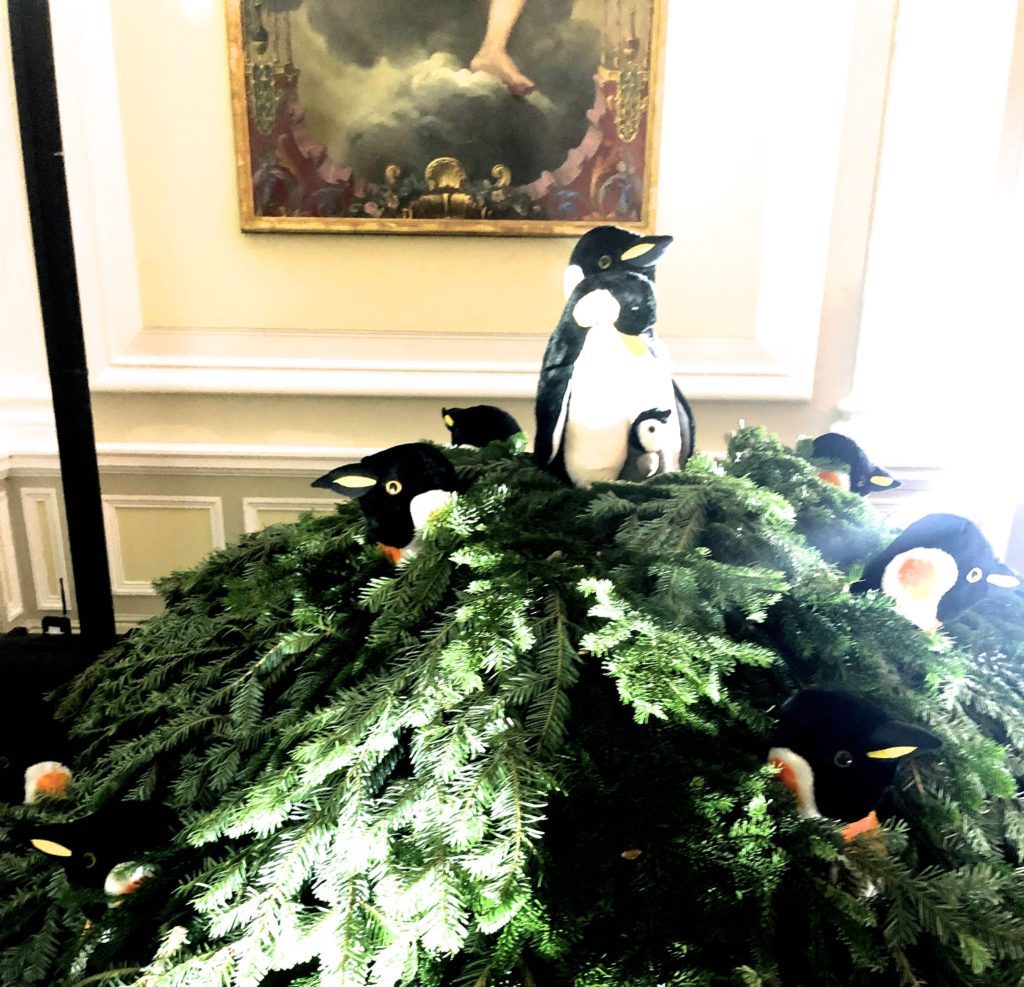 Guests who adhered to the decorative theme:
RBG: "Her story made history." Focus Features has debuted the first trailer for On the Basis of Sex, a new dramatic film about the early days of iconic Supreme Court justice Ruth Bader Ginsburg.