"Anna Karenina"
by guest contributor Shelley Hymes
Photo credit: Geoff Chesman (ImageLink Photo)
"I have wanted to make a film about love for a long time, and what could be more interesting than filming Anna Karenina?" wrote Karen Shakhnazarov in the Director's notes to his new film Anna Karenina: Vronksy's Story which had its US premier at a private screening in Washington, DC.

Presented by American University's Carmel Institute of Russian Culture & History, founded by Susan E. Carmel, Anna Karenina: Vronsky's Story asks which should take precedence – passion or duty? How do we choose? And who gets to judge?
To consider this question, the Institute hosted a magical evening at the Embassy of the Russian Federation's Tunlaw theater which was transformed into a Russian winter evening complete with Tolstoy, candlelight, snow, great Russian food and a fabulous film!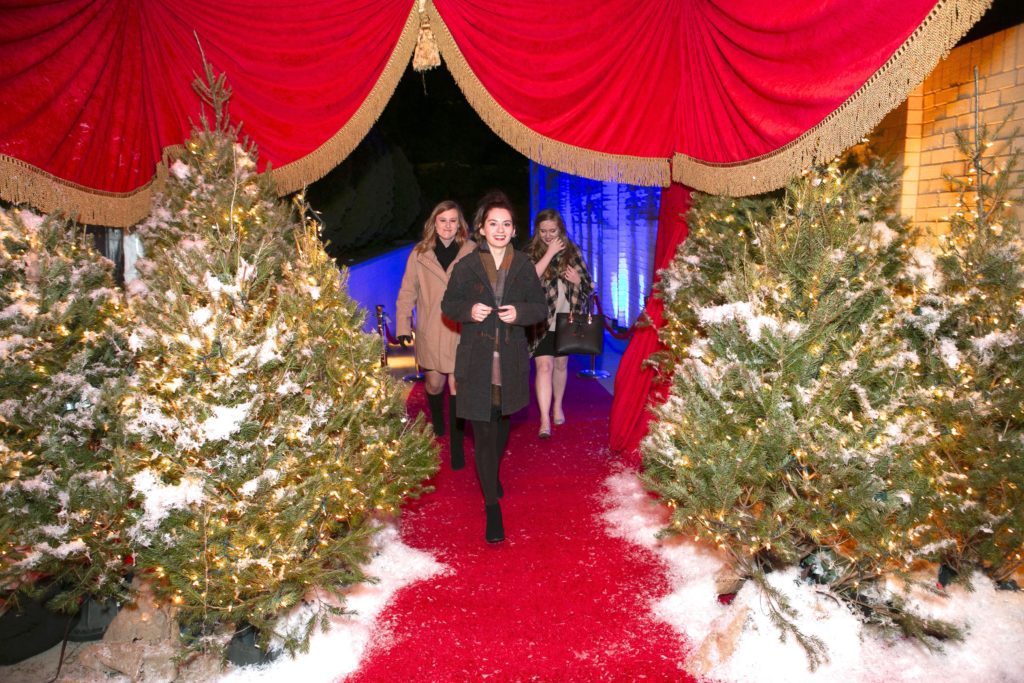 "The way I see it, nothing better has ever been written, or will ever be written, about relationships between men and women," Shakhnazarov wrote.  "This is why I was extremely careful to follow the original text in the part of the film which deals with the relationship between Anna, Vronsky and Karenin. Both the plot and the dialogue are unchanged."
"The Carmel Institute for Russian Culture and History has historically supported the role photojournalism and cinematography play in promoting greater cultural understanding between the United States and Russia," said Carmel. "From the beginning, the Institute has had a fundamental focus on film so that students can enjoy the opportunity to appreciate a more accurate understanding of Russian culture through a medium that includes all the audio and visual aspects on which this generation relies."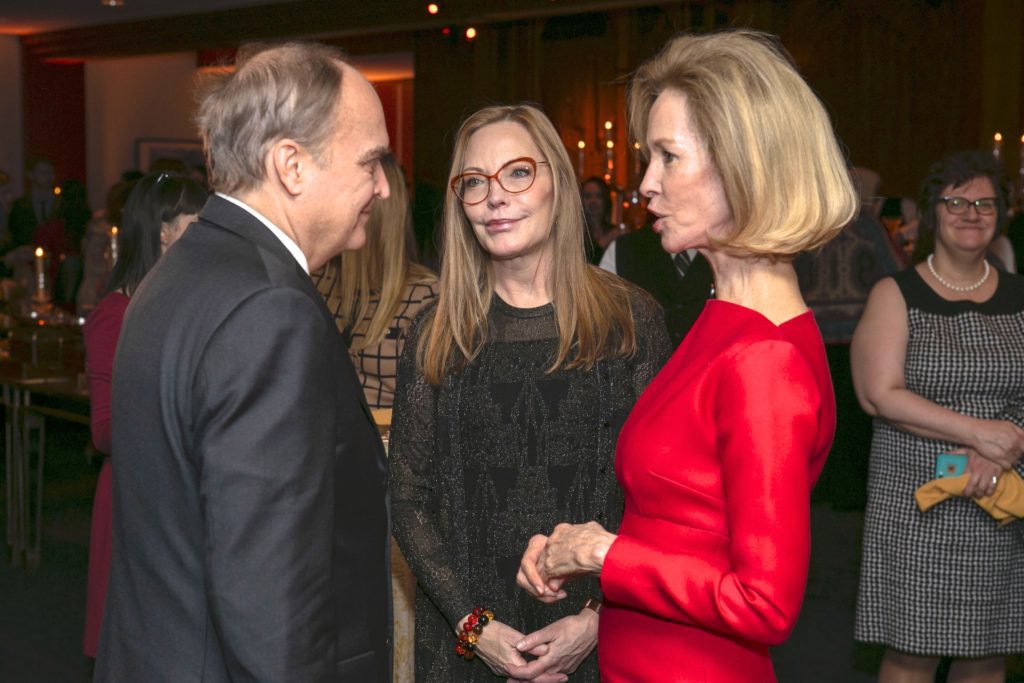 Ambassador Anatoly I. Antonov, Susan E. Carmel, Bonnie McElveen-Hunter
"Through these films, students are getting a greater understanding of Russian history, language, and US-Russia relations from a Russian perspective," Ms. Carmel continued.  "These films are not just historical films, but movies that capture the essence of the Russians as people, showcasing our similarities as well as our differences, and helping to overcome stereotypes that are prevalent in today's environment."
"We believe that the film showings we host in cooperation with the Carmel Institute of Russian Culture and History are one of the best means of building a foundation for better bilateral relations in the future," said Ambassador of the Russian Federation to the United States Anatoly I. Antonov. "This is our chance to show the depth and the diversity of Russian culture, to offer a view of the real life of Russians without any stereotypes."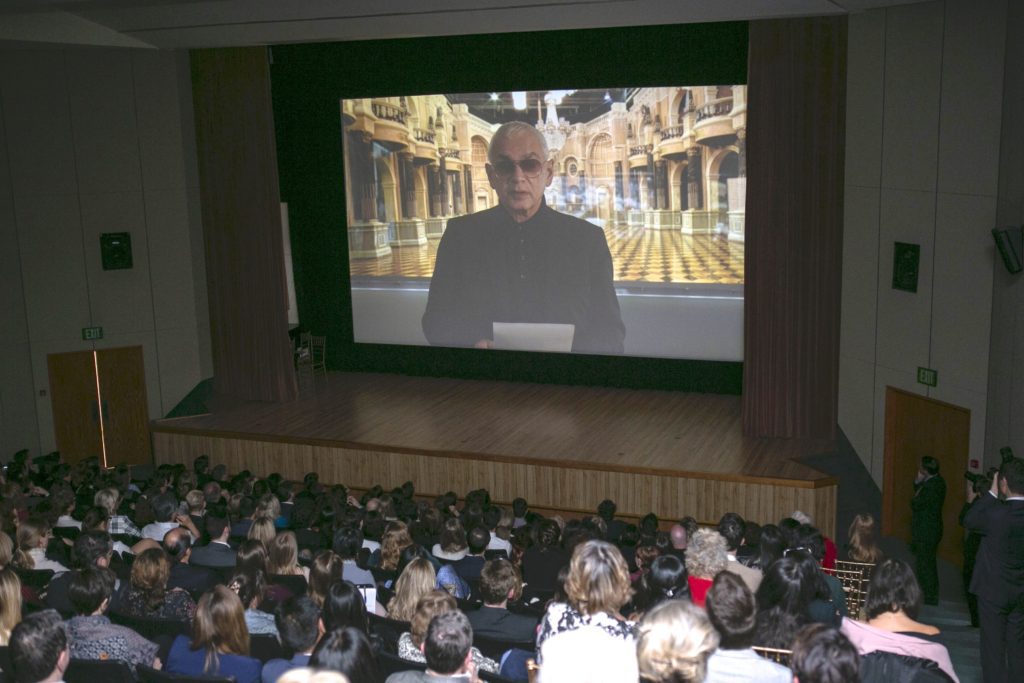 Karen Georgievich Shakhnazarov
"We are especially proud to host premieres such as "Anna Karenina. Vronsky's Story" – an adaptation of a classic novel by the renowned writer Leo Tolstoy who is one of the most read Russian authors in the U.S. and worldwide," the Ambassador continued. "And it speaks volumes that his works keep attracting more readers nowadays, when we celebrate his 190th birthday. We appreciate the assistance of the film director Karen Shakhnazarov and the Mosfilm Company, and hope that we will show many more films of their production in the future."
Karen Shakhnazarov, who directed and produced the project, is the General Director and Chairman of the Board of Directors of Mosfilm Cinema Concern. Over the years, his films have been shown at several of the most prestigious international film festivals where they have garnered more than 20 awards in various categories. His films Ward No. 6 and White Tiger were selected as the Russian entries for Best Foreign Language Film at the Oscars.
"The relationship between man and woman lies at the heart of our lives; everything else – politics, art – is secondary," Shakhnazarov said.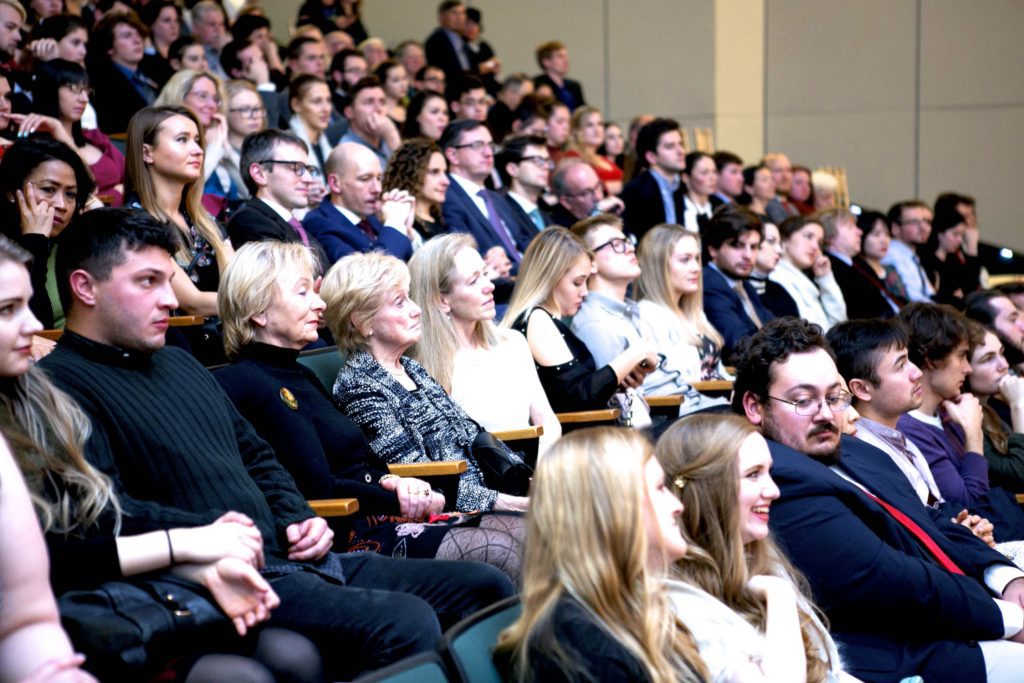 Anna Karenina: Vronsky's Story stars Elizaveta Boyarskaya as Anna Karenina, Maksim Matveyev as Vronsky, Vitaly Kishchenko as Karenin, and Kirill Grebenshchikov and Makar Mikhalkin as Sergei Karenin.
The Carmel Institute of Russian Culture & History, founded by Susan E. Carmel, was created to build lasting connections between Russian and American youth through musical and theatre performances, Russian and Soviet film screenings, conferences, student exchanges and trips, and art exhibits. The Institute also offers grants to Russian and American students to study in each others' countries.