Hungarian Affair!
Photo credit: Janet Donovan

In Washington, DC all things Hungarian lead to the Wesley Heights residence of designer Aniko Gaal Schott & Nash Schott.  On this occasion, it was a welcome dinner in honor of Zsolt Nemeth, Chairman of the Foreign Affairs Committee of the Hungarian Parliament and his delegation.  The focus of the evening was on reinforcing US – Hungarian Relations and renewed friendships.  Aniko knows something about that: She has designed Embassies around the world, including Hungary.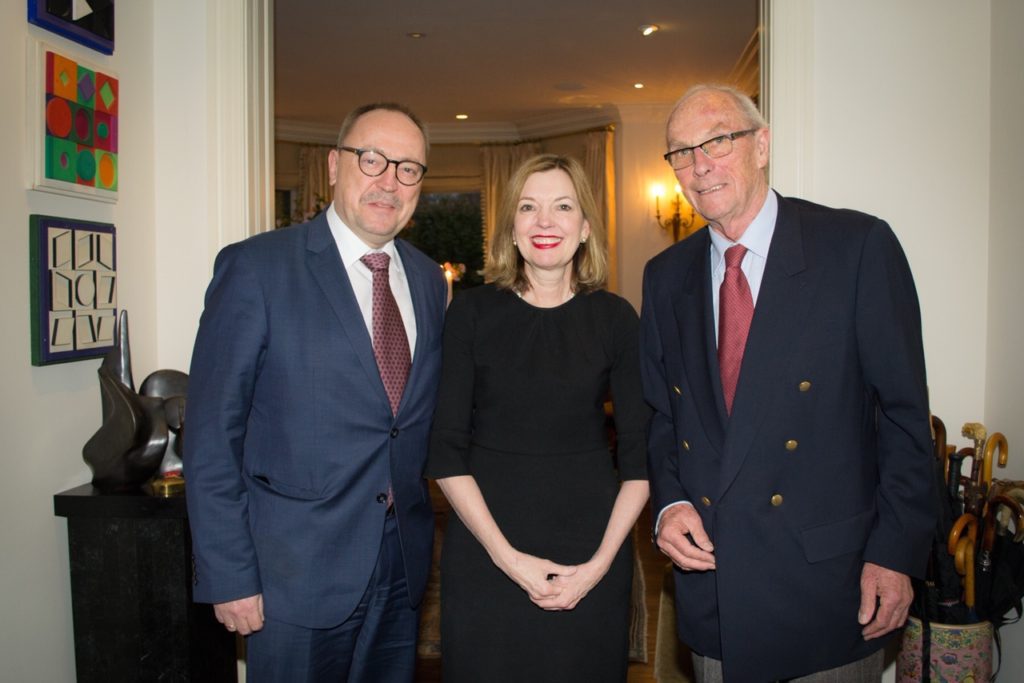 Zsolt N'émet with Marie Royce, Assistant Sec. of State for Educational and Cultural Affairs,
and Sandor Karolyi   Photo credit: Michelle Belliveau  Gallery photos: Janet Donovan

The Department of State was well represented, especially by Marie Royce who had just returned from Budapest a few days prior and mentioned the emphasis on Cultural and Educational exchanges as well as the need for cooperation between the two countries.  Zsolt Németh in his remarks expressed that after an 11 year absence there is now a friendly atmosphere between the two countries having had the Secretary of State Mike Pompeo visit Hungary recently.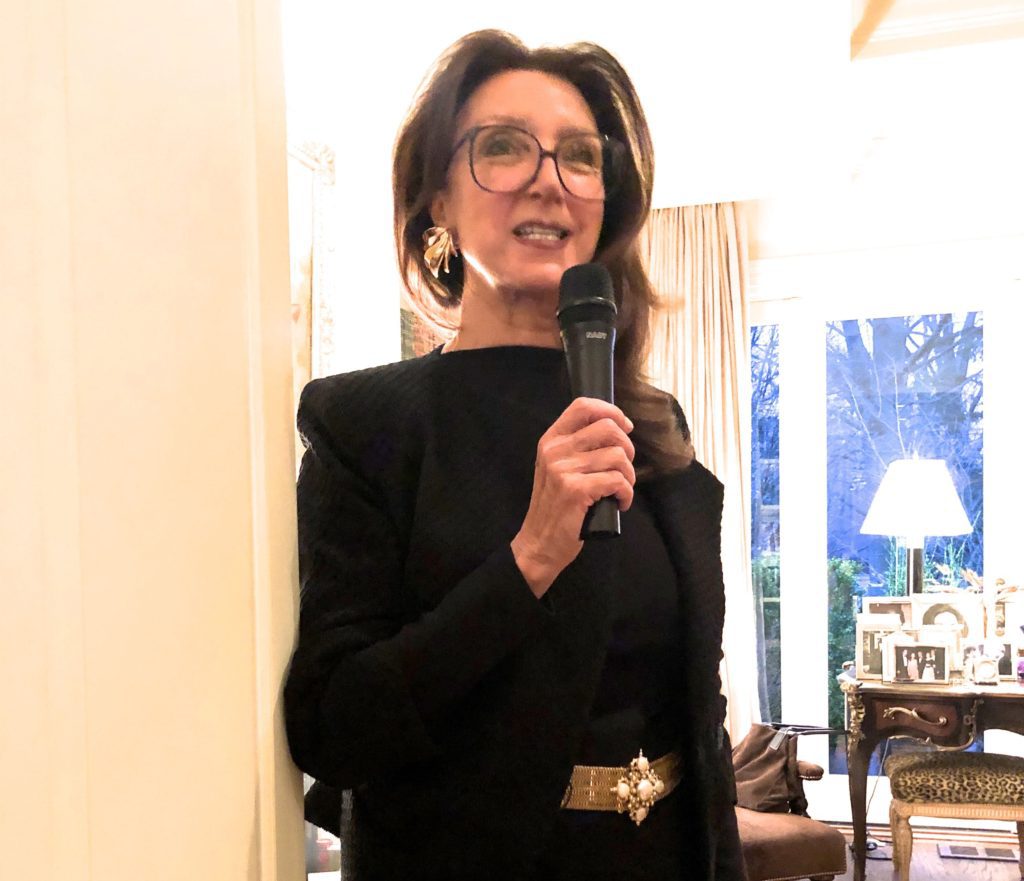 Zsolt N'émet in a previous speech at the US Embassy in Hungary:
'"Hungary is equal to the great challenges of our times and the United States is counting on you. Seventy-five years ago, refugees were streaming not into Europe, but out of Europe. Fifty years ago, half of Europe lived behind the Iron Curtain. A quarter of a century ago, Europe was witness to a brutal campaign of ethnic cleansing.  Our system of international economic, political and social norms and institutions have kept the peace and fostered prosperity for decades. Whether it is international law, environmental protection, trade regulations, anti-corruption laws, child labor laws, human rights safeguards, the nonproliferation regime, public health systems, international financial institutions, UN peacekeeping, or a robust civil society – these norms and institutions give life and stability to our global order. They still provide the best and sometimes the only means to prevent conflict, to spark progress and to allow countries diplomatically and peacefully to resolve their differences."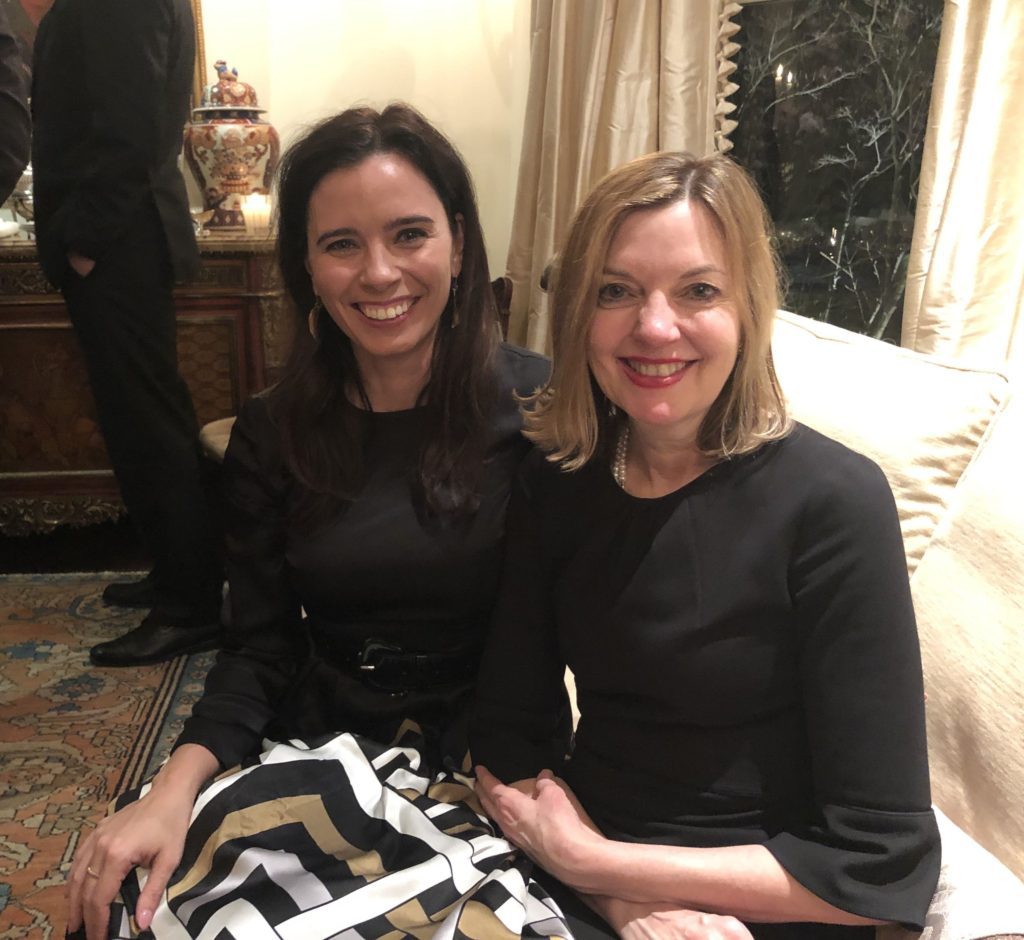 Dr. Ivonne Szeverenyi and Marie Royce
Among those present were Deputy Asst. Sec. of State Matthew Boyce, Amb Kurt Volker, Amb Réka Szemerkényi of CEPA, Voice of America's Ia Meuvidnivilli, Alexandra de Borchgrave, Roland and Diane Flamini, Sandor Karolyi, Sebastian Gorka and Katherine Gorka, Ex. World Bankers Julius Varallyai and Istvan Dobozi, the latter who has become an active editorial contributor on Hungarian issues to Financial Times, Washington Post and The Wall Street Journal, as well as the Hungarian Ambassador's wife Dr. Ivonne Szeverenyi.