Gershwin Prize Tribute!
Photo credit: Brendan Kownacki
Supreme Court Justice Sonya Sotomeyor embodies the Latina spirit and is the first Hispanic Justice. It was thus no surprise that she was a hit when she joined the Conga line at the tribute to global superstars Gloria and Emilio Estefan when they were honored at a star-studded event as the 2019 recipients of the Library of Congress Gershwin Prize for Popular Song at DAR Constitution Hall in Washington, DC.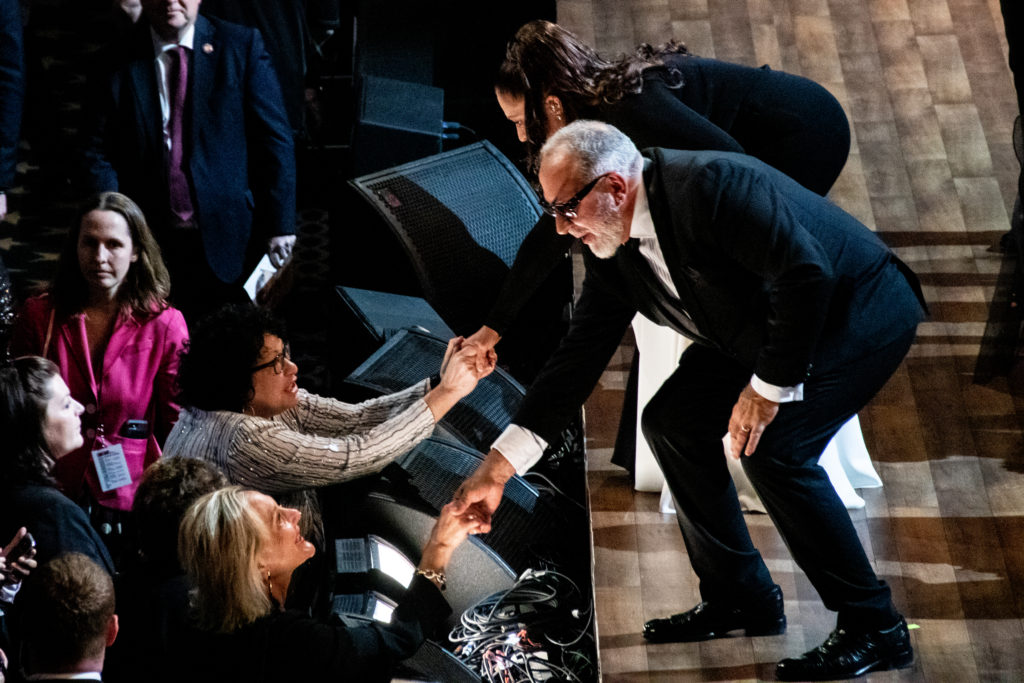 Justice Sotomeyor, Gloria and Emilio Estefan
The couple were applauded and serenaded by some of the nation's top artists at an all-star celebration in the nation's capital with the extraordinary roster of performers that honored the Estefans and their Cuban-infused sound:  Grammy winner Patti LaBelle, Latin Grammy winner Gian Marco, classical violinist Sarah Chang and tenor Fernando Varela  joined other top performers in concert including Emily Estefan, José Feliciano, Cyndi Lauper and the original cast members of "On Your Feet!" – a presentation by Quincy Jones, Rita Moreno and Andy Garcia as hosts and a special performance by honoree Gloria Estefan.

Cyndi Lauper and Patti LaBelle
"Emilio and Gloria Estefan were perfect choices to receive the Gershwin Prize for Popular Song because their unique sound of Latin rhythms transcends cultural boundaries," said Librarian of Congress Carla Hayden. "They personify the ideals of the Gershwin Prize and are true American change-makers, blazing new trails and shaping America for the better with their music, entrepreneurship and activism."
Bestowed in recognition of the legendary songwriting team of George and Ira Gershwin, the Gershwin Prize recognizes a living musical artist's lifetime achievement in promoting the genre of song as a vehicle of entertainment, information, inspiration and cultural understanding. Previous recipients are Paul Simon, Stevie Wonder, Sir Paul McCartney, songwriting duo Burt Bacharach and the late Hal David, Carole King, Billy Joel, Willie Nelson, Smokey Robinson and Tony Bennett.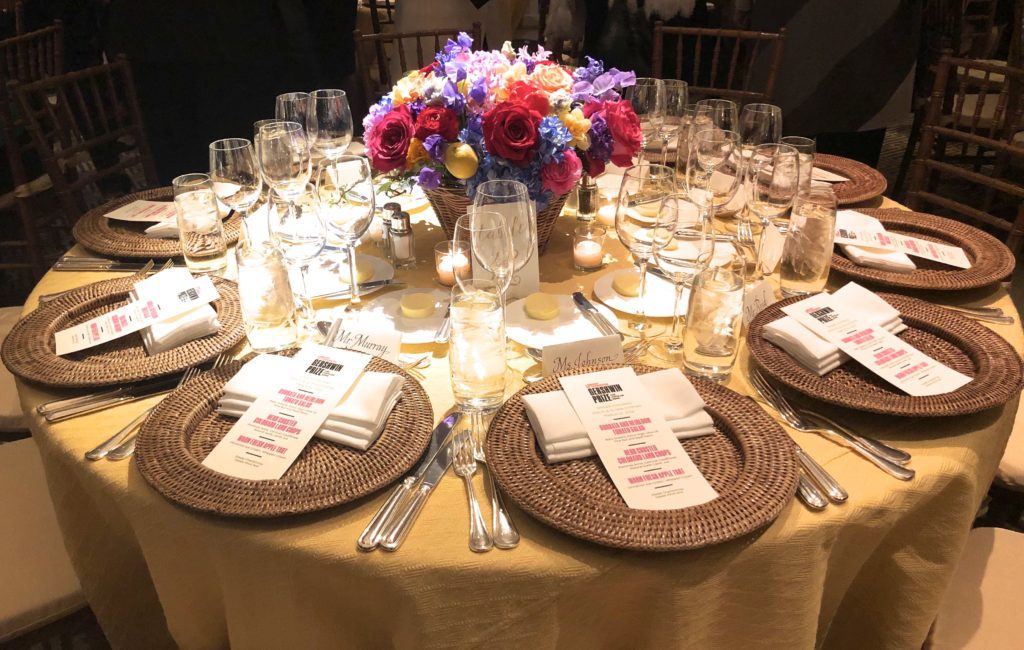 The musical extravaganza was preceded by an elegant private dinner at the posh Hay Adams adjacent to the White House hosted by Carla Hayden and sponsored by The Buffy and William Cafritz Foundation and Marjorie and Roy Furman.  The PBS broadcast of the concert — "Emilio & Gloria Estefan: The Library of Congress Gershwin Prize for Popular Song" — will air at 9 p.m. ET on Friday, May 3 (check local listings), as part of the co-produced Emmy Award-winning music series. It will be broadcast at a later date to U.S. Department of Defense locations around the world via the American Forces Network.

The Red Carpet: HollywoodonProductions: Janet Donovan and Brendan Kownacki
Gloria Estefan, Cyndi Lauper, Emilio Estefan