"Savage News"
Photo credit: Janet Donovan
"Natalie Savage grew up hearing these words from her beloved father, who admired Walter Cronkite so much he named the family dog after him. Natalie—who spent her twenties missing out on life's benchmarks—finally sees her efforts pay off when she's assigned to cover the White House for her network, ATN. The problem? The position is only temporary, a test to see if she has what it takes. She has always relied on her grit, her principles and her news sense to gain success. But now her competition is a twenty-six-year-old spoiled frat boy who got his big television break by eating raw animal parts on a reality show. Of course, he's winning." Savage News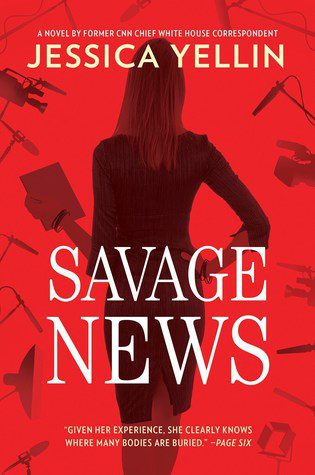 "First and foremost I wanted it to be fun," said author Jessica Yellin with lots of journalists at the book launch at City Centre's St. John Pop Up at Centrolina. "So this book has a missing first lady, a reality TV star, sex, workplace drama and palace injury and it's not a Trump administration tell-all. It's a story about what it's like to be a driven woman in journalism and I'll tell you that in early drafts I started writing in 2014 there was polite 'me too' in it and all my early readers told me, 'Oh God, you've got to take that out, no one wants to hear that.'  And then as I kept writing and the Harvey Weinstein thing happened everyone called me up and said, 'Put it back in, put it back in.' " So she did.
Jessica Yellin
"It's also about what it's like to operate in world where people don't always respect or even believe the work that journalists do. There's a recurring line in the book, the main characters parent's tell her, 'Be noisy.' Now my parents never exactly said that to me because I didn't really have a problem being noisy but the idea is be outspoken. Speak the truth even when the world isn't necessarily ready to hear it. And to the journalists in this room, you guys hear and know so much more than most people around this country and this world and I know how hard you worked to get, not only get the important truths but also prove them and get them approved. I am so proud of everybody here who's doing this work every day. To see you embolden to tell those truths no matter what comes your way. You inspire me and I want you to know the world hears you all the way out in California.  So thank you for what you're doing and if you have the attention span to read something more than 140 characters, I often don't, I hope you enjoy the book."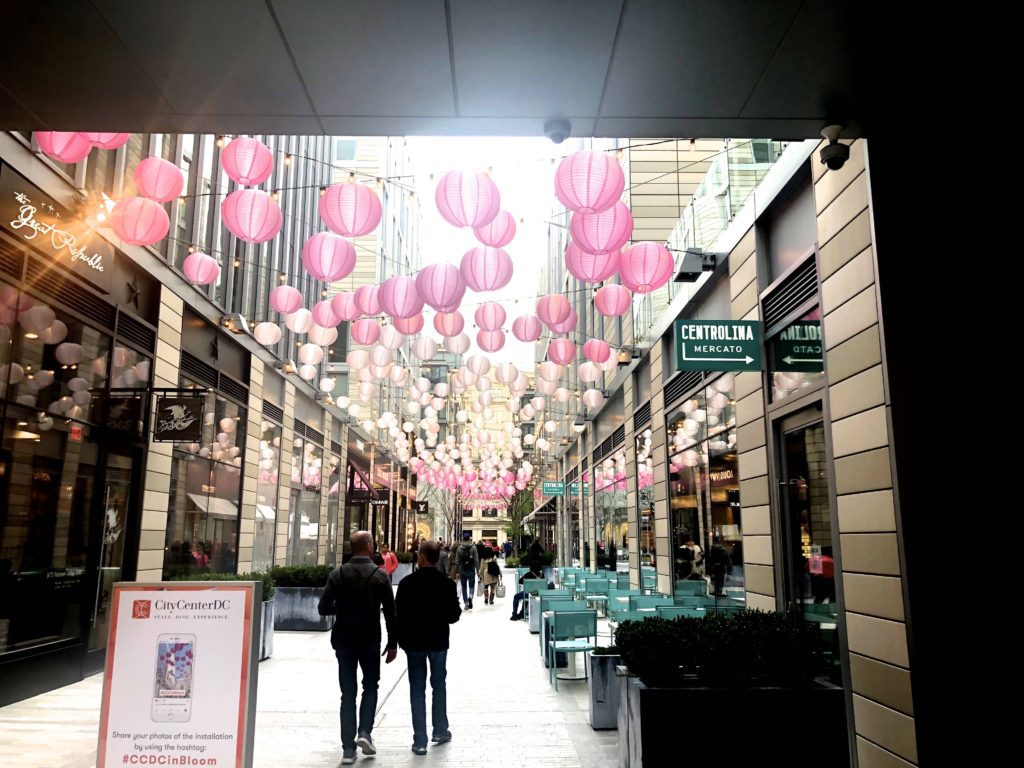 Christy Grace welcomed Yellin on behalf of  St. John that partnered with Jessica on her book. "We are so excited to be here in Washington DC. This is a pop-up we have running out of the Conrad through tomorrow," she said. "She empowers us everyday through her platform News Not Noise and we at St. John are about empowering women so we are so beyond thrilled."  Thank you St. John for the generous gift certificate.
"It's fun to be back in DC," Jessica said.  "I moved to LA in 2015. Have I missed anything? I didn't think so. I want to  thank St. John for dressing me in this fabulous outfit and for making our co-host look so gorgeous."
The event was co-hosted by Eleana Allbritton, Stephanie Cutter, Kimball Stroud, Robyn Bash, Juleanna Glover, Autumn Vandehei, Natasha Iwegbu-Bobo, Suzanna Quinn and Shari Yost Gold.