Mariinsky Ballet
by guest contributor Shelley Hymes
Photo credit: Image Link

Ambassador of the Russian Federation to the United States Anatoly I. Antonov and the evening's host Susan E. Carmel celebrated the opening night of Le Corsaire presented by the legendary Mariinsky ballet with a spectacular reception highlighting the importance and strength of US-Russian cultural relations. After a memorable performance that included magnificent costumes, stunning scenery, beautiful choreography and brilliant dancing, the reception, held in the splendid Russian Lounge, celebrated the long-standing, robust cultural relationship that the United States and Russia enjoy, in this instance through the beauty of dance.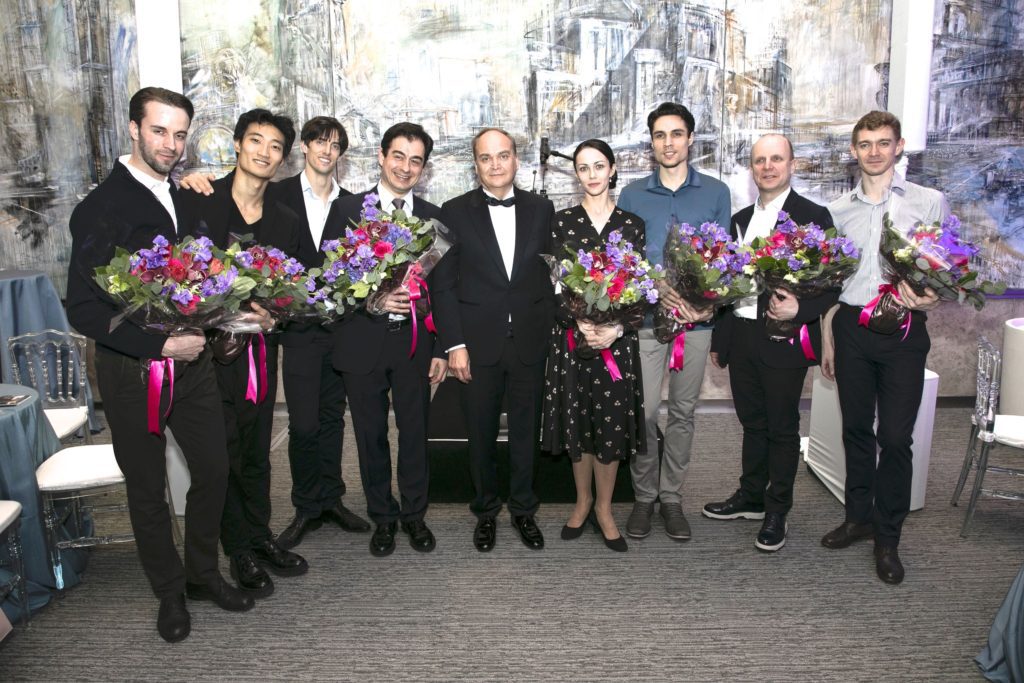 Ambassador Antonov (center)
Ambassador Antonov addressed the reception revelers that evening and said: "The success of every Mariinsky Ballet's performance in the US is yet another illustration of the fact that the Russian-American cultural ties remain strong and keep developing regardless of the political situation. They help preserve friendly relations between our nations even in the most difficult times."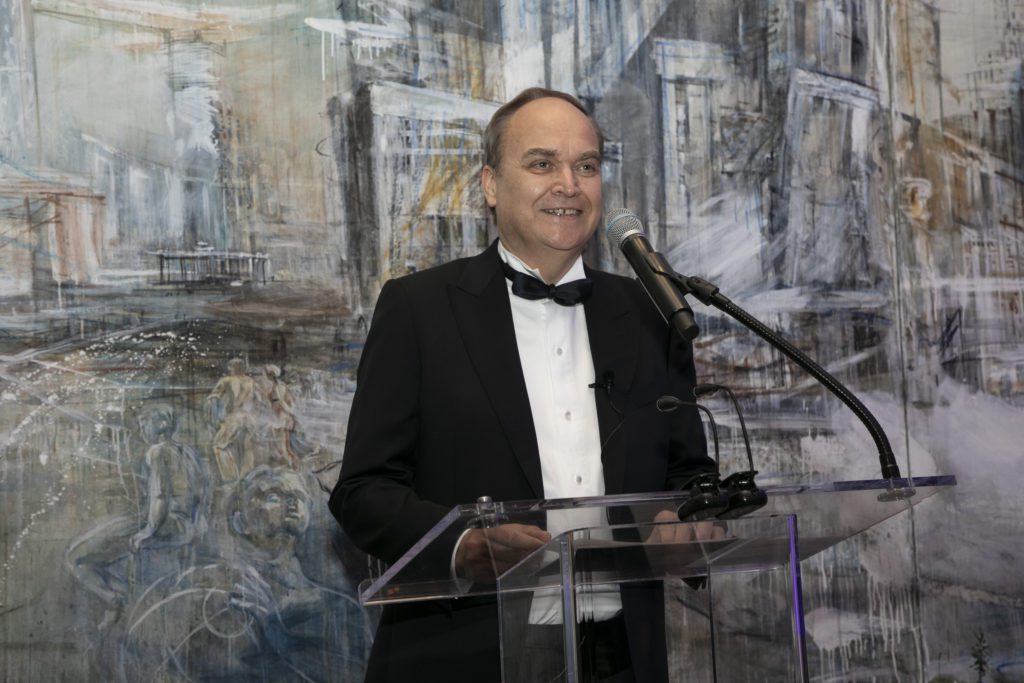 Ambassador Anatoly I. Antonov
Event Host Susan E. Carmel shared her thoughts about the importance of the evening and added: "The Mariinsky Ballet is really an ideal example of an organization that is not only a worldwide artistic legend, but also beloved in Russia and America. Audiences in both of our countries have always mutually appreciated the superb artistry and inspirational beauty of their performances—which truly speaks to the universal and enriching language of dance and culture."
Lucky VIP attendees enjoyed a sumptuous display of desserts, as well as caviar and blinis, flowing champagne and festive white cosmos which were beautiful reminders of that glorious spring evening.