Samantha Bee!
by senior correspondent Brendan Kownacki
Photo credit: Brendan Kownacki
When Samantha Bee returned to Washington DC this past weekend for her second "Not The White House Correspondents' Dinner," it wasn't clear what was on the agenda other than an almost certain skewering for President Donald Trump. What she delivered was somewhat of a theatrical revue to the First Amendment and a satirical demand for better treatment of the press from the White House.

Samantha Bee
Bee first became known while serving as a correspondent on The Daily Show with Jon Stewart and now pulls out all the stops on her weekly TBS comedy show where she is never shy about letting politicians, especially Donald Trump, know her displeasure with the state of our American political system. In 2017, she first brought the "Not The White House Correspondents' Dinner" idea to Washington as a protest to the President's refusal to participate in the annual journalism dinner. This year's reprisal was a direct response to the same circumstance, but also, the White House Correspondents' Association opting not to bring in a comedian to host the event after 2018's Michelle Wolf roasted the President (and press secretary Sarah Huckabee Sanders) in what many considered poor taste.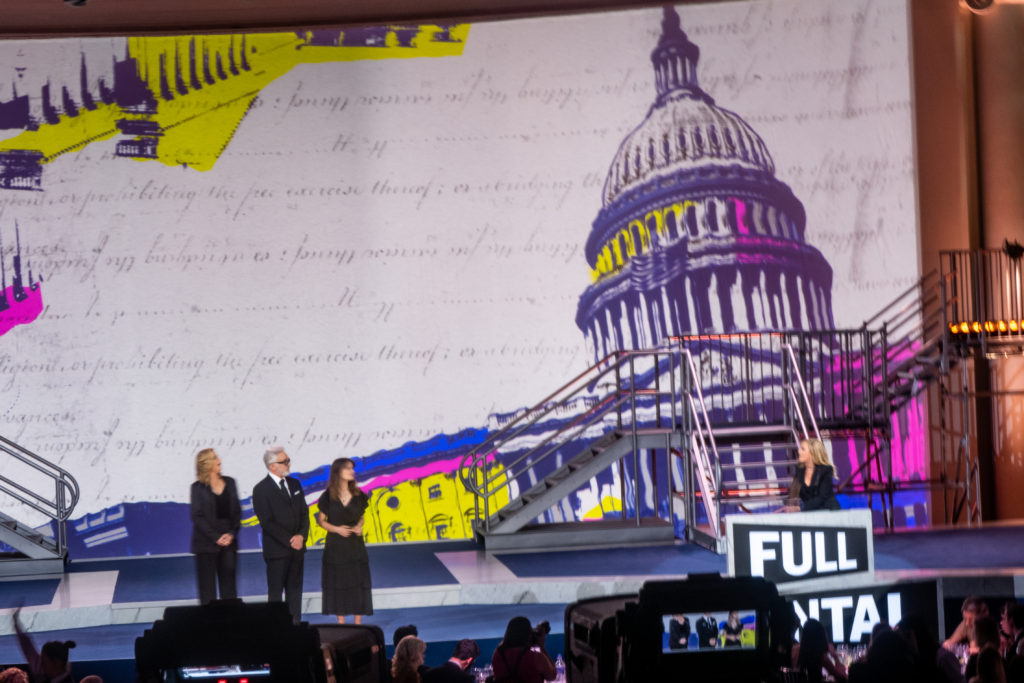 Samantha Bee was not impressed with the decision and took it upon herself to honor the tradition herself if nobody was going to do it. "We didn't think we'd ever do one of these again," said Bee, thinking her stunt was a one time deal but she thought a tweet from President Trump suggesting to "Put the dinner to rest" was just fuel on the fire to clap back. "If Trump really wanted to ruin journalism, he'd put his name on it" sniped Bee. Her disdain would be present all night despite musical numbers and an upbeat attitude to keep the crowd of thousands entertained. Bee said that this was the dinner that the WHCA should be having and that nobody should be afraid to push back against the President, especially at a time when he has a combative relationship with the press and journalists around the world are being freely threatened.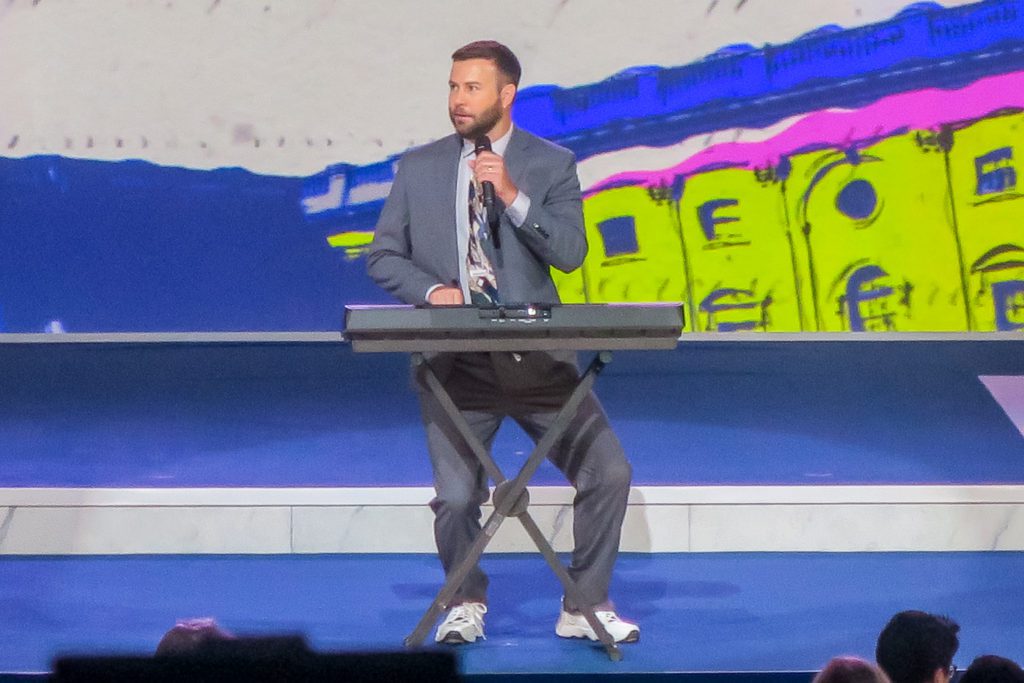 Taran Killam
The political rhetoric was tapped back a bit at times when Bee raised her voice to support good reporting, even using a few musical numbers along the way. Brandon Victor Dixon from Hamilton joined for a tune about racism, and Bee used her most sultry moves to explain that she is "horny for good journalism."
There was a frightening video segment on deep fakes and the rise of using computers to manipulate imagery on the internet as well as numerous montages presented to highlight moments when reporting went wrong. Other special guests of the evening included actors Bradley Whitford as well as comedian Taran Killam who appeared in character as "Zam Larson" a conservative comedian who couldn't avoid putting his foot in his mouth.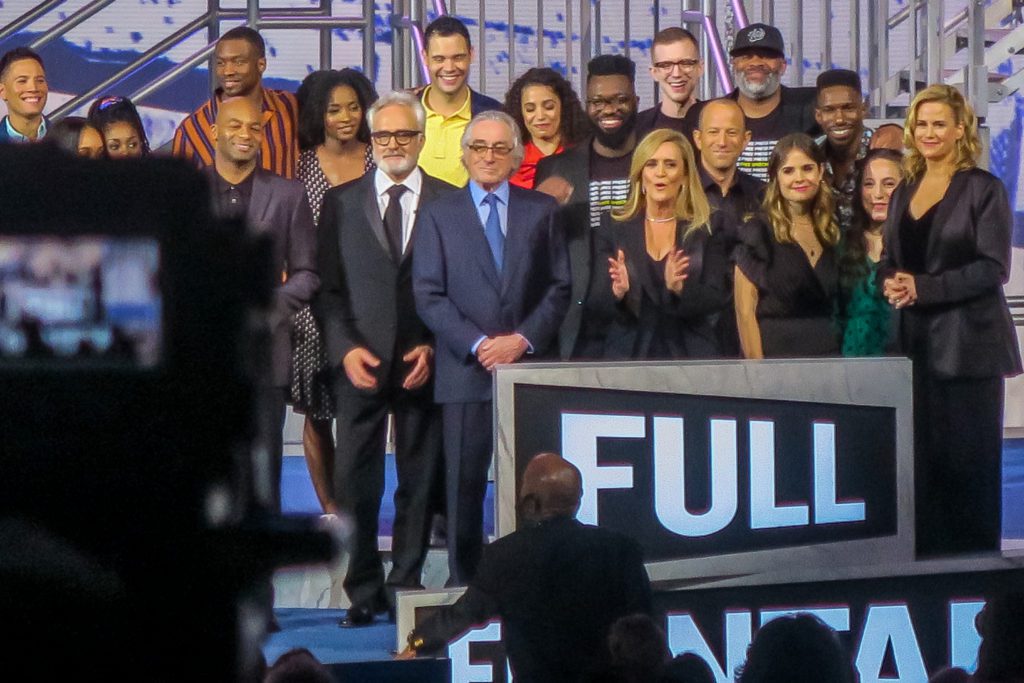 Presidents since Calvin Coolidge have attended the annual White House press corps dinner and given President Trump's decision to boycott three years in a row, Samantha Bee had something else in mind. Since 1983, a comedic host has usually roasted the President and then in turn the President will speak and lob back some zingers on his own. Without Donald Trump on hand, Bee delivered the roast and let Robert De Niro respond. In both cases, the First Amendment was in full force with a gratuitous amount of cursing, joking and sometimes flat out demanding better from the President.
"I'm happy to stand with Samantha Bee tonight to support The First Amendment, the right of the President to be a relentless and unrepentant lying scumbag, the right of his supporters not to give a shit and OUR right to do something about it" said De Niro in a plea to support the Committee to Protect Journalists as the show came to a close.
It may be safe to say these folks will be voting Democrat in 2020.