Great Gatsby!
by guest contributor Sherry Moeller
Photo credit: Gregorio Photography
Elway Hall, the Warrenton,Virginia home of Will Thomas of TTR Sotheby's International Realty and celebrated interior designer Barry Dixon, served as the backdrop for Great Gatsby: Life's a Picnic, a benefit event to support the Northern Virginia Therapeutic Riding Program (NVTRP).  The second annual fundraiser was hosted by Thomas, who is a NVTRP board member and TV personality.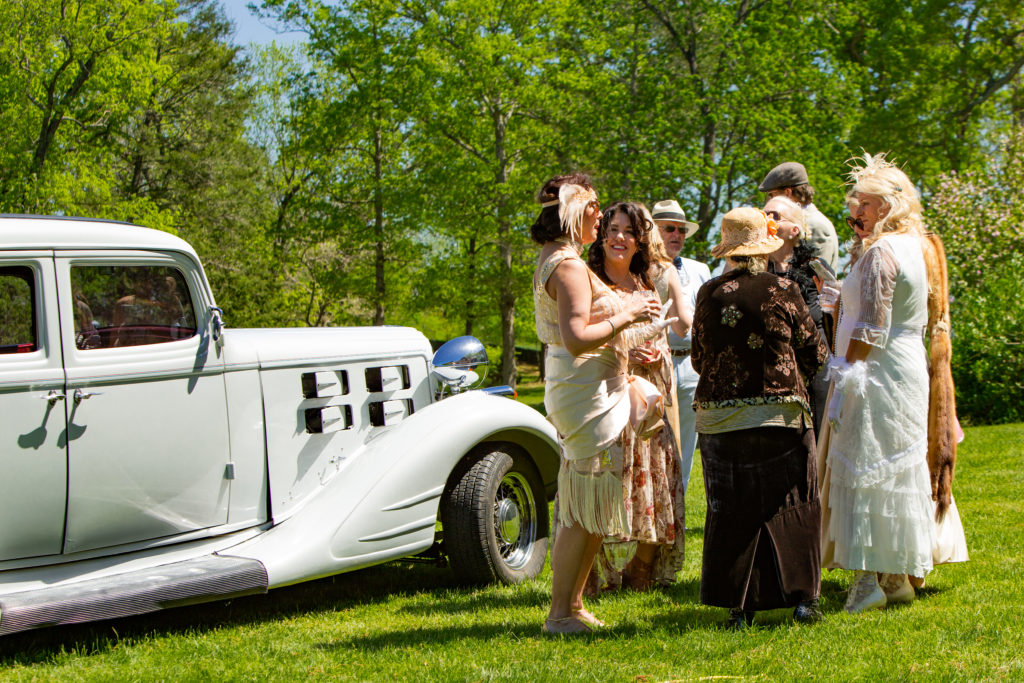 "The success of the Great Gatsby fundraiser is a reflection of our community that truly cares about the children and adults Northern Virginia Therapeutic Riding Program serves," said Thomas. "Raising more than $150,000 in a single afternoon sure feels wonderful, but in the end it's about making a difference. That feeling is priceless."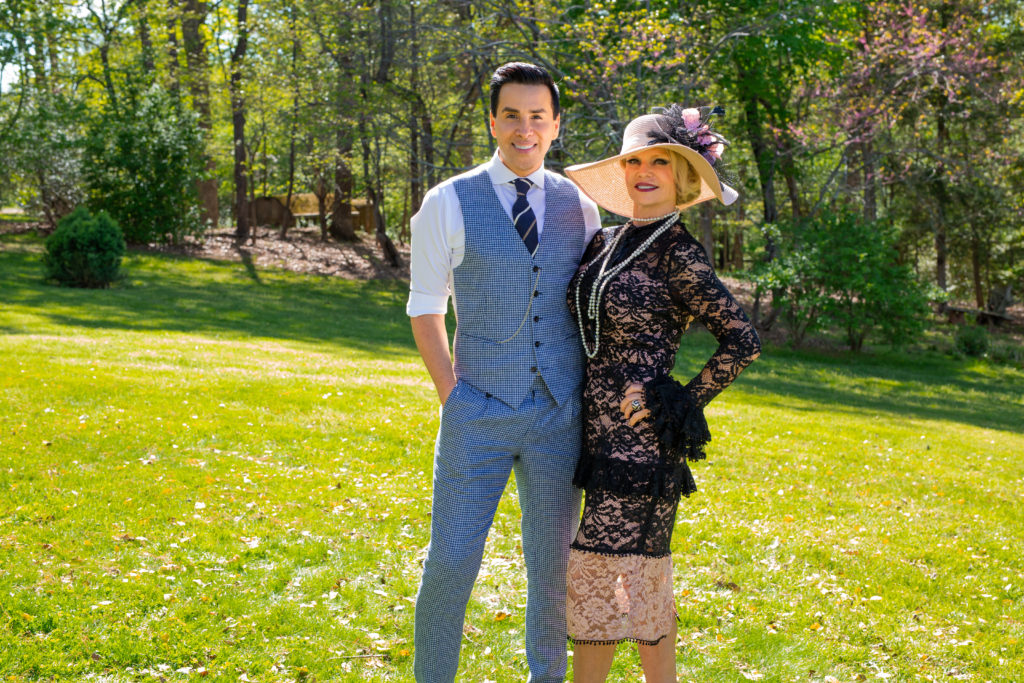 Will Thomas, Great Gatsby host, TV personality and TTR Sotheby's International Realty agent, with Barbara Chappell
Great Gatsby event sponsors and guests raised $153,000, a new record, to benefit the construction of NVTRP's new indoor riding arena. Top-tier sponsors included Boeing, TTR Sotheby's International Realty, Chantilly Air, Saint Germain Catering and Total Wine. Special thanks to the Morris & Gwendolyn Cafritz Foundation for matching all proceeds from the paddle raise, which combined totaled just shy of $80,000.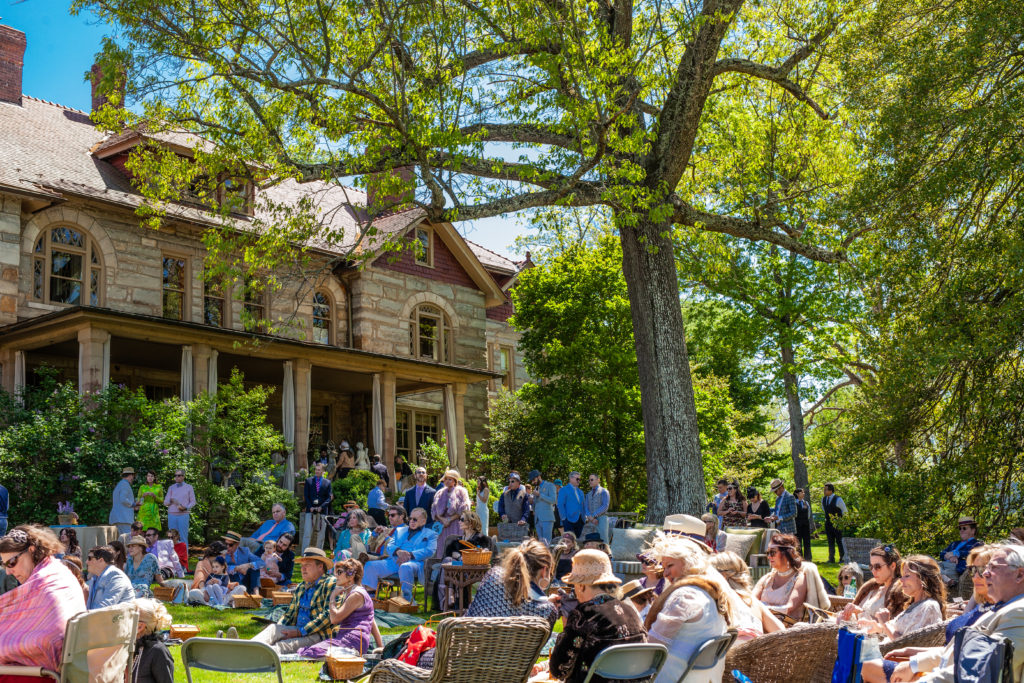 "Elway Hall set the stage for exceptional generosity, just as it has since 1907," said Mark Lowham, CEO and managing partner of TTR Sotheby's International Realty. "We were honored to support such a worthwhile and beautiful event."
NVTRP Executive Director Kelsey Gallagher said: "The Great Gatsby event was a magical day." Gallagher, along with Rebecca Patterson whose daughter has ridden with NVTRP for nearly 10 years, shared with guests the impact of therapeutic riding.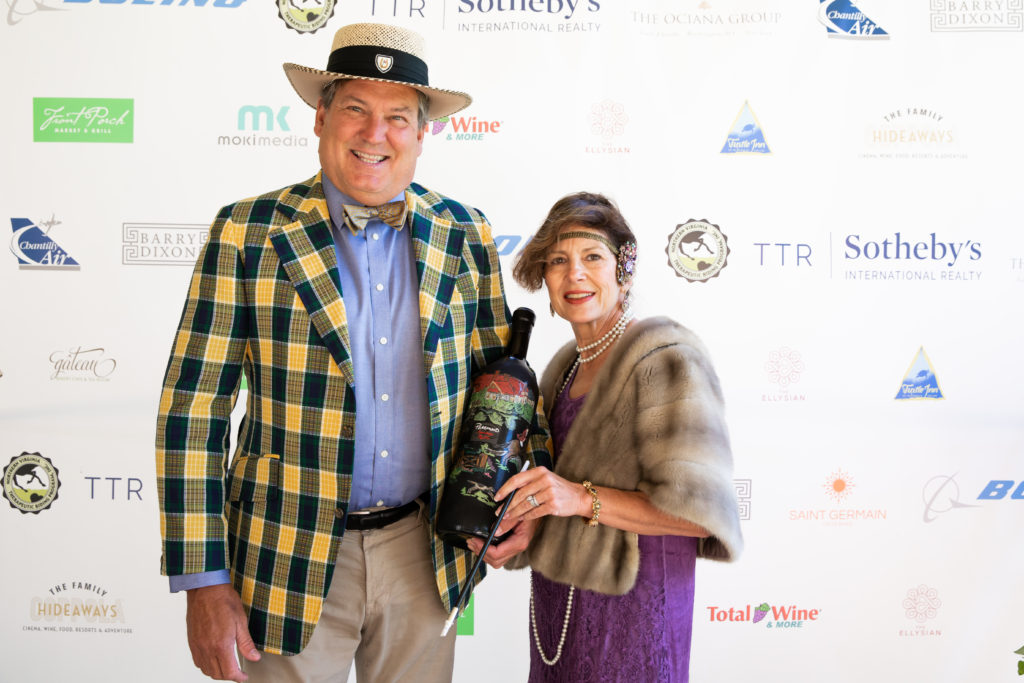 Chris Pearmund and Lucia Coffey
"The funds raised will help build an indoor riding ring so our clients – people with disabilities, youth-at-risk, and recovering military service personnel who can benefit from riding horses no matter what the weather may be," Gallagher added. "We are infinitely grateful to Will Thomas for hosting this incredible event and making it all possible."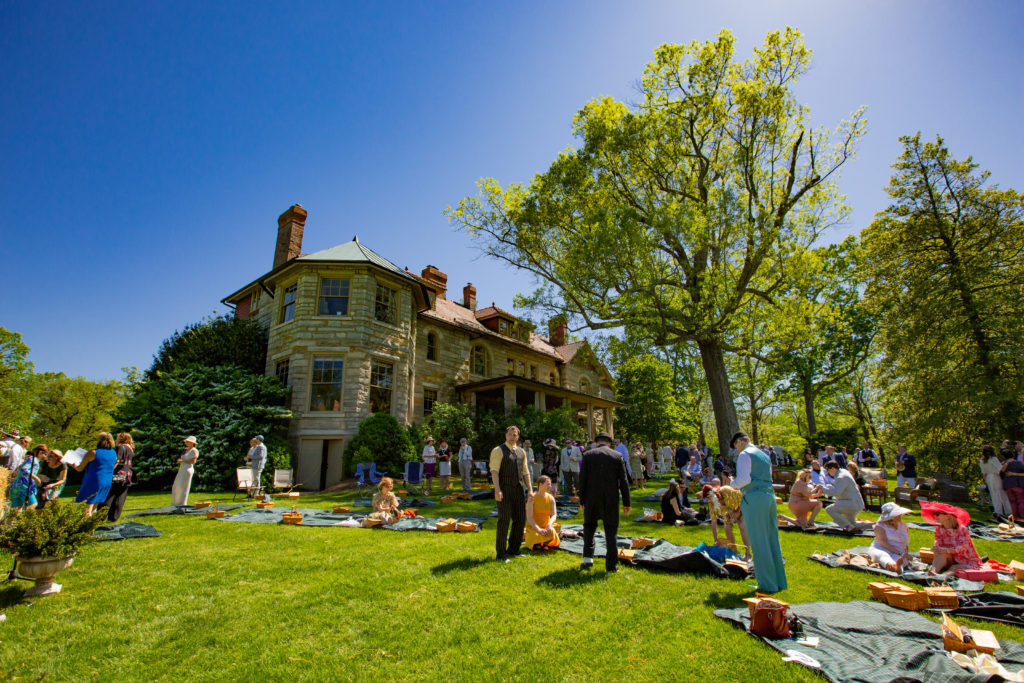 Elway Hall
Guests traveled back in time to the Roaring 20s and were treated to a flash mob of Charleston dancers and a surprise fly-over by pilot David Brown in his vintage Boeing Stearman Biplane, while Sweet Something entertained guests with live jazz. Vintage cars on loan include a yellow 1933 Packard owned by NVTRP's Alan and Jennifer Richards, as well as others owned by Alan and Debbie Nash and Jim and Jill Mitchell.
Annie Totah, founder and president of AST Partnership for Brighter Tomorrows and Barry Dixon, President of Barry Dixon, Inc.

Live auction items included: Exclusive Virginia estates tour and chef's tasting luncheon at Front Porch Market & Grill; Turtle Inn Luxury Seaside Resort in Belize five-night stay; exclusive Ellysian Penthouse in Belize three-night stay; original acrylic paintings by Fabiano Amin; a Brazilian-American abstract artist working in Washington, DC; exclusive three-liter bottle of wine with custom NVTRP Great Gatsby artwork from Pearmund Cellars; and open cockpit biplane ride in a 1941 Boeing Stearman.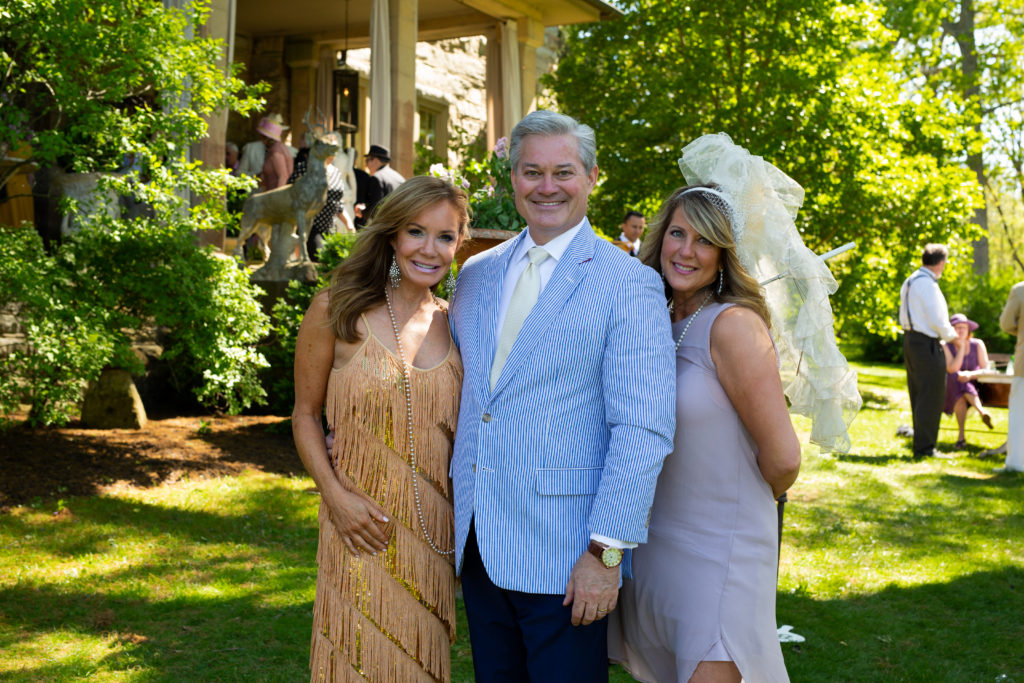 Patrice King Brickman, Mark Lowham, CEO and managing partner at TTR Sotheby's International Realty and Valeri MacIntyre
Founded in 1980, NVTRP, which is located on the 17-acre O'Shaughnessy Farm in Clifton, VA, serves almost 150 riders each week with therapeutic riding, hippotherapy, equine-assisted learning, and equine-assisted psychotherapy.