World Heritage Day!
Photo credit: Steve O'Toole
The United States National Committee of the International Council on Monuments and Sites (US/ICOMOS) hosted their annual Celebration of World Heritage at the Cosmos Club recognizing this year's guest of honor – philanthropist, cultural activist and architect of change Henry R. Muñoz, III for his tireless dedication in honoring and celebrating World Heritage and Latinx heritage.  The honor was presented by Douglas C. Comer and Jan C. K. Anderson with special guest Representative Joaquin Castro.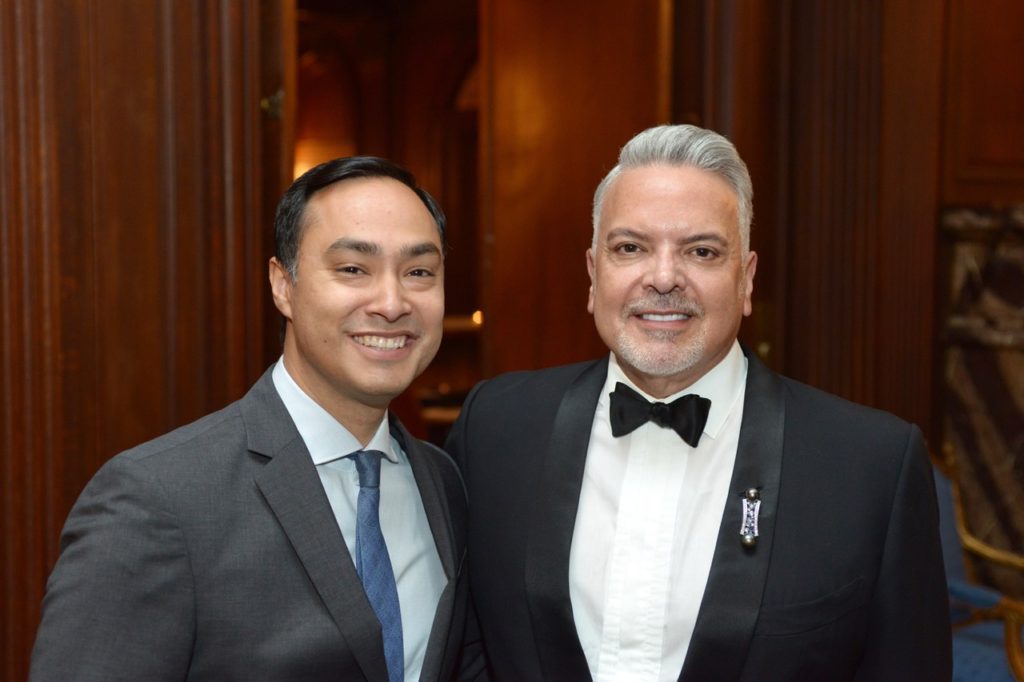 Representative Joaquin Castro and Henry R. Muñoz, III
Representative Joaquin Castro played a key role in the evening speaking about the importance of World Heritage and the important work of his good friend Henry Muñoz. In past years, notable recipients of the prestigious US/ICOMOS Award have included: Russell Train, Senator Patrick Leahy, Ambassador Esther Coopersmith and last year's recipient Former Director General of UNESCO, Irina Bokova.
For decades now, Muñoz has been a leader in Latinx cultural activism, helping to secure the inscription of the San Antonio Missions as a world heritage site by UNESCO and working with the National Park Service at the U.S. Department of the Interior and the U.S. Presidential Commission to establish a proposed National Latino Museum.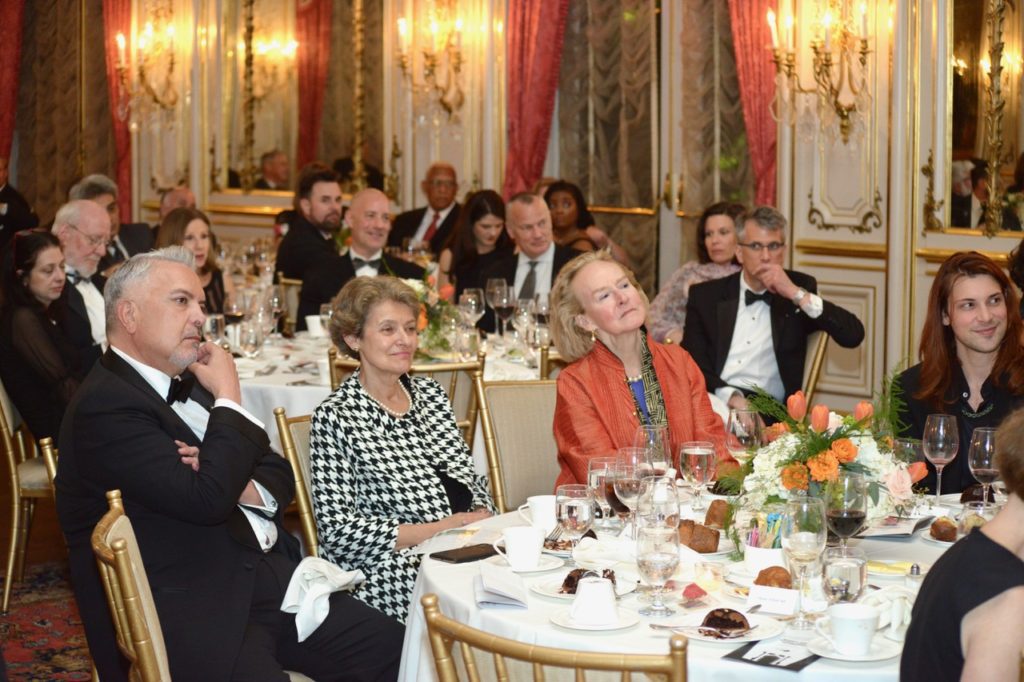 Henry Muñoz III, Irina Bokova and Jan C. K. Anderson
"I was appointed to chair a bipartisan commission of Congress to study whether there should be a National Latino Museum on the Mall of Washington, D.C.  Of course, the commission came back and said yes, there should be," Muñoz told Hollywood on the Potomac.  "That was an extension of my service as a board member at the Smithsonian, so I'm a person who has spent his life looking at our country from the perspective of telling stories to the rest of the world and making sure that people really understand the American experience and all of its diversity and glory. So maybe tonight, I'm here because those stories are important and because I've managed to play a little role in helping to develop that."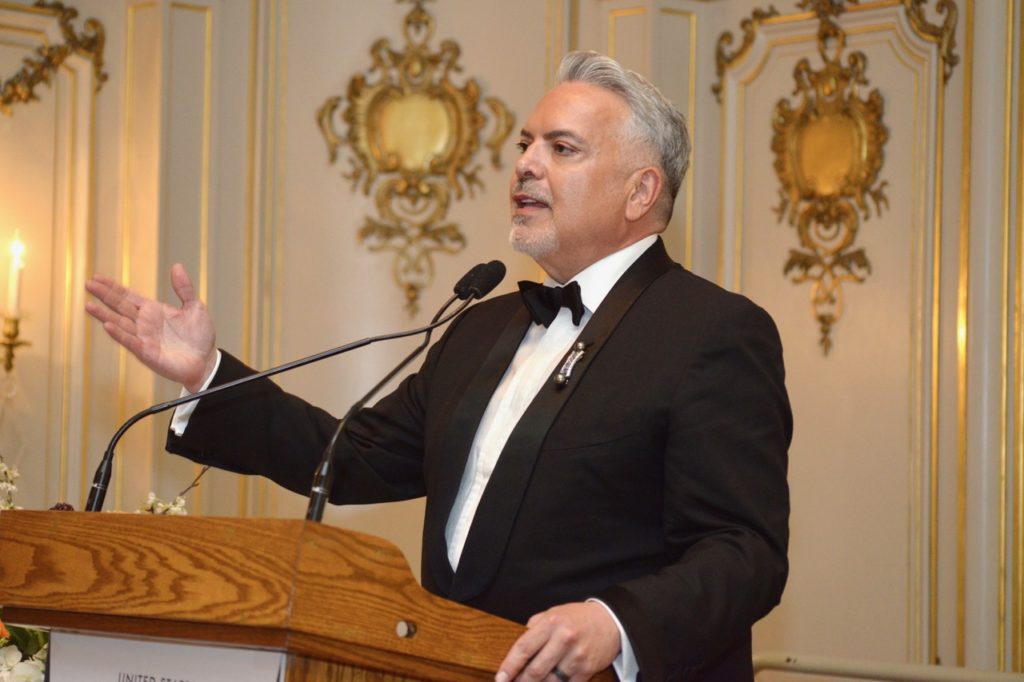 Henry R. Muñoz III
Upon receiving the US/ICOMOS Award, Muñoz gave rousing remarks on the importance of preserving all cultures in this time in our political history. "At a time when many would rather eliminate or minimize the cultural diversity that makes our country a remarkable place, the work of US/ICOMOS to preserve and protect Latinx history for future generations is more important than ever before," said Henry R. Muñoz III. "We must all come together to pass down our stories, celebrate our culture, and amplify our voices through any medium possible."
We asked Henry about the role of the Latino vote in the up coming presidential race:  "I'm going to say I think that now there are so many Latinos of prominence in roles in politics and in cultural institutions and in business that I think maybe we realize that it is in the best interest of the country for us to be together and to help explain who we are to the rest of the country. I think that cultural understanding like the kind that you can most promote is important," he told us.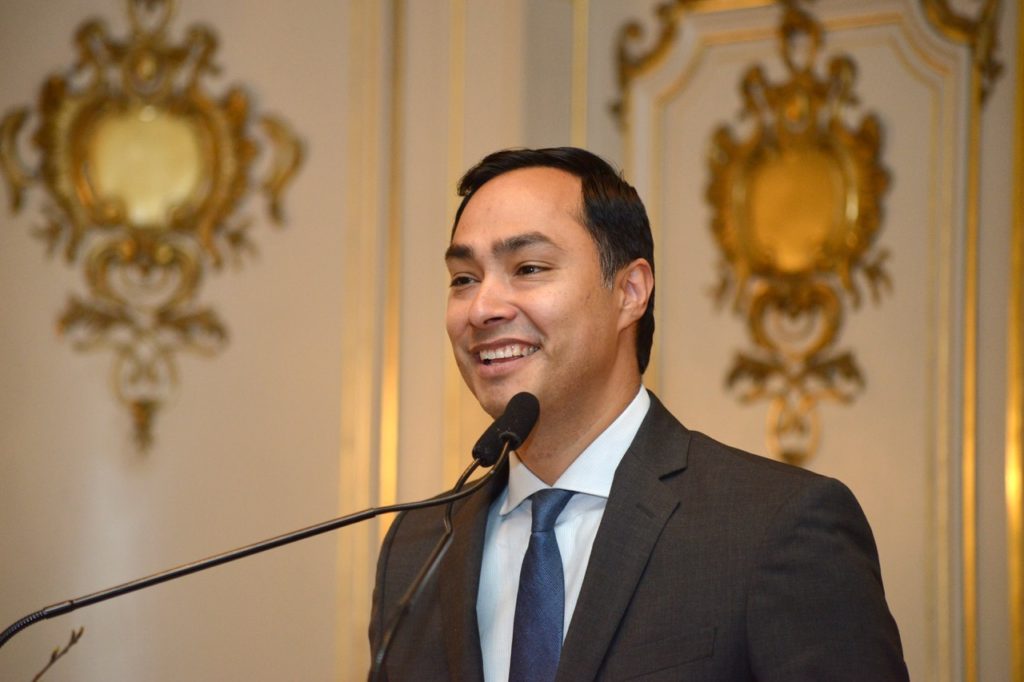 Representative Joaquin Castro
Henry R. Muñoz III is a nationally recognized and respected leader in the discourse about the imprint of Latino identity on American society as a whole and is one of the country's leading Latino philanthropists. Muñoz works across multiple platforms that converge at the intersection of culture and the built environment, with a primary focus towards illuminating a more complete American story for the country's rising population.
Henry was appointed to the National Commission established to study the creation of what will be known as The Smithsonian American Latino Museum and elected by his colleagues to serve as the commission's Chairman. He is a former Vice Chairman of the Smithsonian National Board, Chairman Emeritus of the Smithsonian National Latino Board and serves as a Trustee of the Cooper-Hewitt, the National Design Museum. He served as a member of the National Committee for the Performing Arts of the John F. Kennedy Center. He is also a Board member of the National Parks Foundation, where he established The American Latino Heritage Fund, which supports the creation of National Heritage Sites and Monuments that record the contributions of Latinos to the history of the United States. Mr. Muñoz serves on the Board of Trustees of his alma mater, Loyola University-New Orleans. In September 2014, Mr. Muñoz received the Hispanic Heritage Foundation Award for Leadership, which honors Latino leaders who have made a positive impact on America, and globally, in various fields.