March of Dimes!
Photo credit: Tony Powell
"I'm the eye candy tonight," Honorary Chair Senator David Perdue told Hollywood on the Potomac at the 37th Annual March of Dimes Gourmet Gala to Unite Congressional Leaders, Philanthropists & Celebrity Chefs Committed to the Health of Moms and Babies held at the National Building Museum in Washington, DC featuring a celebrity chef cook-off.  Bonnie Perdue co-chaired the event along with Lauren Birchfield Kennedy, Massachusetts;  Suzanne Conaway, Texas; and Julie Heinrich, New Mexico.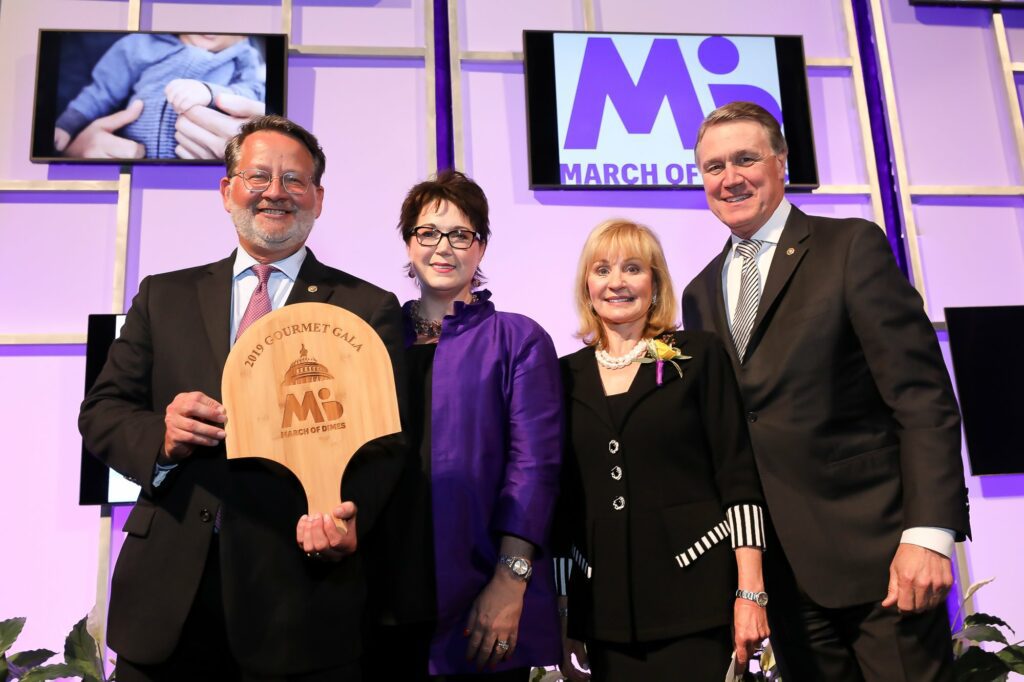 Senator Gary Peters and Rep. Gina Rigby with Senator David and Bonnie Perdue  Photo credit: Courtesy of March of Dimes

So how do you organize such a massive event? "The March of Dimes really does it," Bonnie told us. "This is the 37th year they've done the Gourmet Gala. They have a staff that is dedicated to making this event a success, so it really sort of runs like clockwork. The main thing is we have to get sponsors to renew every year. And this year, we're excited. We have quite a number of new sponsors."  So maybe they should run Congress?  "Let me tell you," responded Senator Perdue. "This is the real world here. What a great cause! Americans have always been the most philanthropic people in the history of the world. When they see a need, they respond to it. And what these wives and spouses have done this year, along with these sponsors, is got out and made everybody aware of it. So I'm very proud of Bonnie. I'm proud of the other three co-sponsors. To have a new record this year is really remarkable."  This years' event raised around 1.3 million.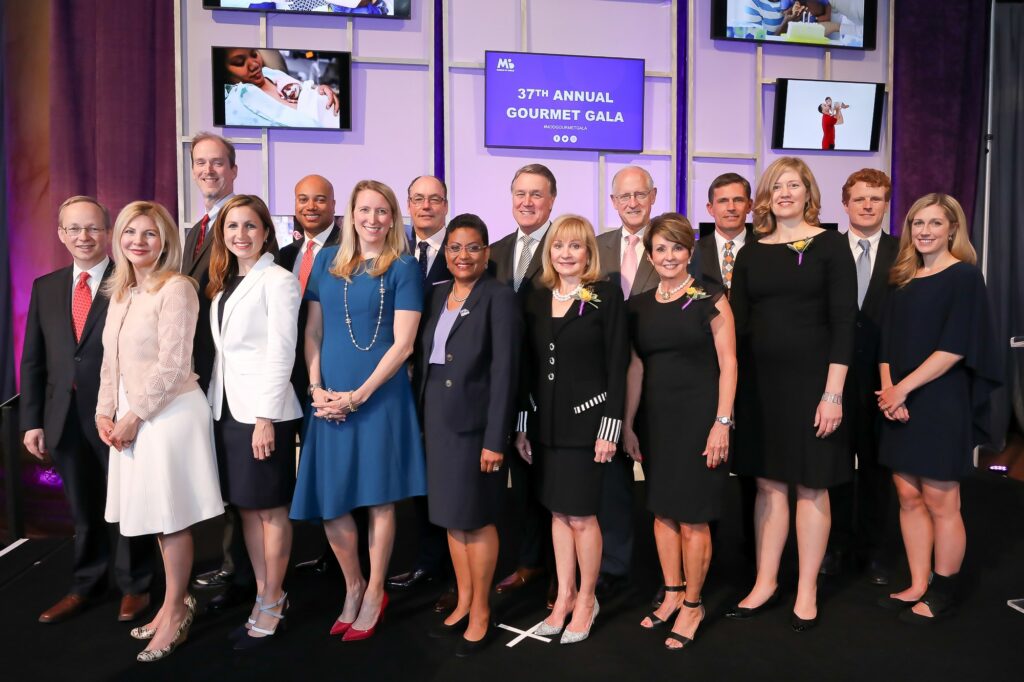 March of Dimes Gala participants.
The March of Dimes fights for the health of all moms and babies, advocating for policies to protect them, working to radically improve the health care they receive, pioneering research to find solutions, empowering families with the knowledge and tools to have healthier pregnancies by uniting communities, building a brighter future for us all. We were astonished to learn that the US has some of the worst outcomes with respect to the health of moms and babies.  So we asked Stacey Stewart, President & CEO of March of Dimes why?  How is that possible?

Stacey Stewart
"We are the most dangerous developed nation in the world and there are multiple reasons for it," she told us.  "First of all, we have to start with access issues, access to healthcare. We still have millions of women that are uninsured, so making sure that woman can be healthy before they're pregnant is really key to reducing problems with expected pregnancy and childbirth. We have many, many, many women who are facing not only chronic issues with their health, whether it's around obesity, hypertension, diabetes and when they have those chronic health conditions that not only affects them, but affects all of their babies, so that's one part of it. The other part of it is that we still have access issues even throughout pregnancy."
"We did a report and study that showed that 35% of all counties in the country are considered the childcare deserts, meaning these are counties that have no obstetric hospitals with obstetric services, no OB-GYN, and no certified nurse midwife," she emphasized. "When we talk about access it's partly insurance, but also is there a healthcare provider even close to where I live accessible to me? Of course, this is very prevalent in rural areas, but it even shows up in urban areas as well.Then I think the reality that we're seeing is that we have so many … we have pretty bad outcomes with all moms and babies, but they're especially bad for women of color. I think the reality is that we're finding through research and all kinds of studies that women of color simply aren't getting the same kind of access, they're not being heard, they're not being respected, they're not being attended to the way other women are and that's a really hard thing for people to hear, but research and studies are showing that this is actually true. I think those are things we can solve. All of those things are things we can solve."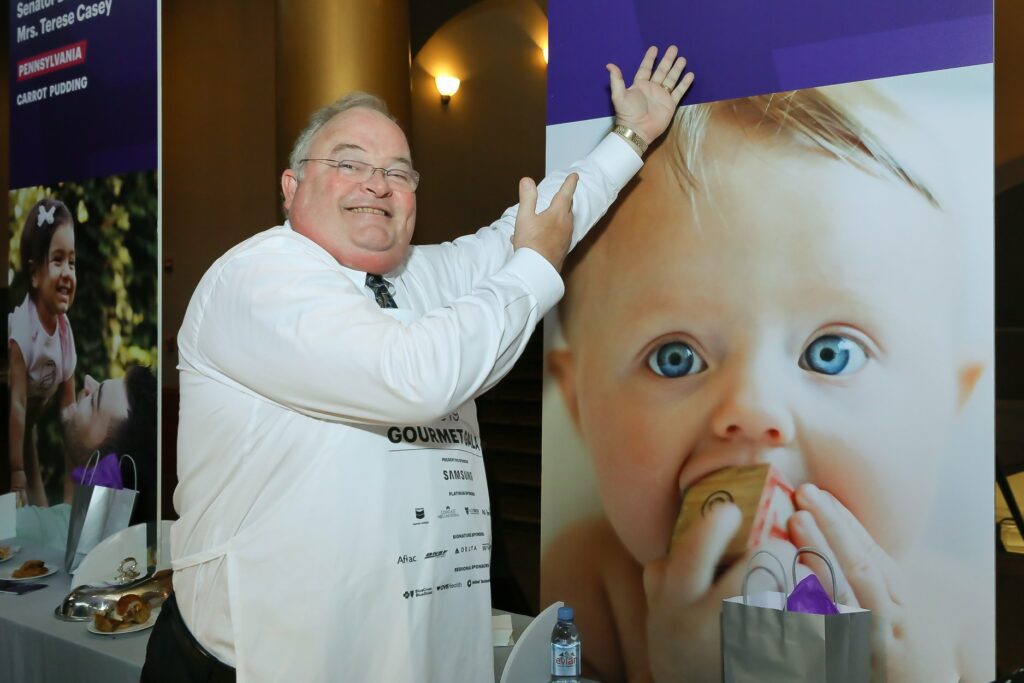 Rep. Billy Long
"But one thing we're doing at The March of Dimes," Stewart added, "is looking at some issues around how we can train our healthcare partners around implicit bias. We all have implicit bias, every one of us. But we can't let implicit bias stand in the way of a mother receiving the quality care that she needs to make sure she's healthy and her baby is healthy. I think the other thing we're doing is making sure that there are better protocols in place in terms of how to treat women and their symptoms, how to listen to their symptoms, and attend to their symptoms when needed. We've got to make sure that if there are the kinds of conditions that show up that can lead to death or near death experiences as a result of pregnancy or childbirth that we got healthcare providers who know how to address those situations, whether it's around hemorrhaging or heart related conditions or things like that.  A very important component of our overall fundraising and resources. We need to do great work around advocacy and research and programs. That's what we do at The March of Dimes is really try to implement solutions that will bring better healthcare to women and to moms and babies."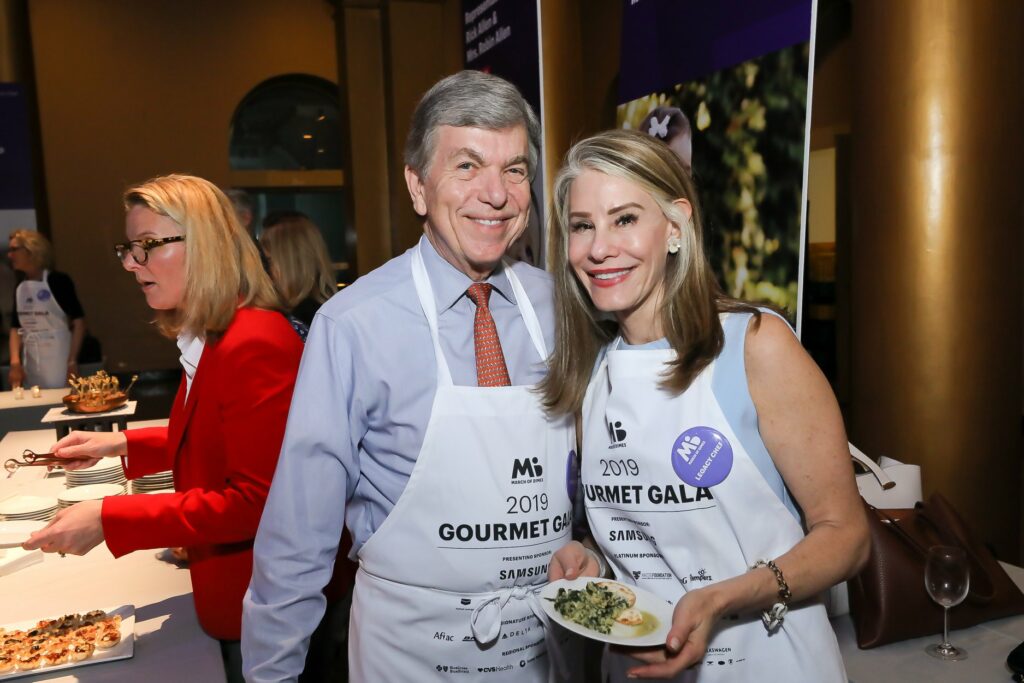 Senator Roy and Abigail Blunt
The March of Dimes Gourmet Gala featured Washington notables, including more than 50 U.S. Senators and Representatives, who participated in a competitive cook-off, serving their favorite hors d'oeuvres, desserts and drinks. Several representatives from corporate sponsors served as their sous chefs. Dishes were judged by local chefs and awards  given for six categories of achievement. Local chefs serving as judges were: Ris Lacoste, Ris; Mike Friedman, All Purpose/The Red Hen;  Bryan Moscatello, 701 Restaurant; Johanna Hellrigl, Doi Moi; Riccardo Rinaldi, Tosca and John Rorapaugh, Ivy City Smokehouse.
"The only thing I'm famous for is my sloppy Joe's recipe in the Meals on Wheels Cookbook," Rep. Dave Loebsack told Hollywood on the Potomac. "In Iowa, we serve pretty basic food most of the time. And I love when people ask me my favorite restaurant in D.C. and I tell them it's the Tune Inn. And they ask me why. I say, 'Because it's the best ethnic Iowa food – hamburgers, grilled chicken, you know, that kind of food.'  We have a lot of beef in Iowa. You wouldn't normally think of us as a hog state, and we are that too, but we have a lot of beef too. In fact, I met with the Prime Minister of Japan not that long ago, earlier this year, and I said, 'Mr. Prime Minister, I just have three words for you when it comes to my state that I hope you remember. Beef, pigs, and soy beans, and a lot of corn too.' It's a beef tenderloin crostini."
Gallery photos courtesy of March of Dimes
Senator Pat Robertson and his wife Frankie did ribs. So just tell me, is this your own recipe? Did you get it from a book? "No, it is one we've had for a long time and I actually got it from a friend many years ago and it's made with hoisin sauce, a Chinese sauce." Frankie told us. "And so, that's what really gives it the flavor. And being from Kansas, he likes beef, he likes meat. So, we also try to do some meat dish, so we decided to do the ribs this year."
Every year, the Gala attracts more than 100 sponsors and 800 guests including corporate executives, government/administration officials, congressional spouses and other organizational supporters. This year's goal is to raise $1.2 million to support research, education, vaccines, advocacy, and community services.The work of March of Dimes is more critical than ever, with pregnancy-related deaths more than doubling over the past 25 years and premature birth and its complications remaining the largest contributors to infant death in the United States. March of Dimes is advocating for stronger health policies, better access to care, and greater support for all women before, during and after pregnancy.
Ellen Bryan of WUSA 9 served as emcee for the evening. Media sponsors were: The Hill, National Journal,Washington Life and Washington Diplomat.