Hefner Awards….
by Janet Donovan
Photo credit: Ken Visser
The Hugh Hefner Foundation hosted their annual First Amendment Awards in the nation's capital, showcasing some of the year's most noteworthy free speech battles and honoring seven individuals for their commitment to upholding First Amendment rights for all Americans. Christie Hefner, Founder and Chairman of the Hugh M. Hefner Foundation, welcomed the 2019 honorees to the stage at the Newseum in Washington, DC.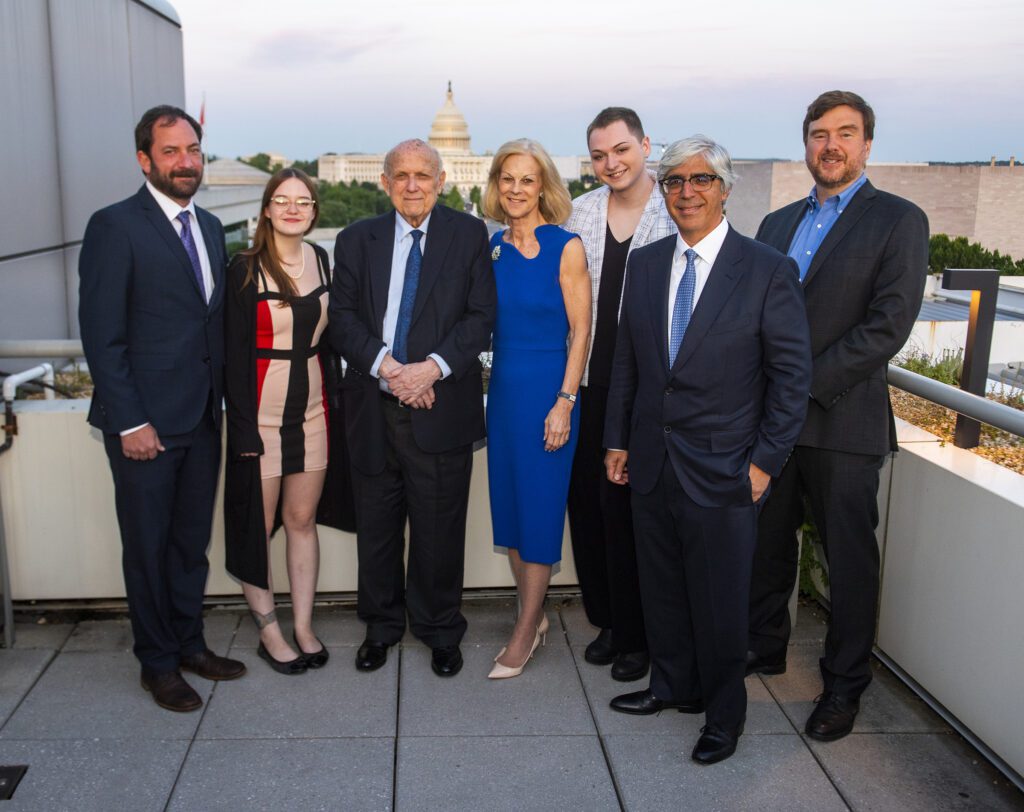 Christie Hefner with the 2019 honorees: George Luber, Grace Marion, Floyd Abrams, Christie Hefner, Christian Bales, Ted Boutrous, Greg Lukinaoff
Hefner, who spoke of the critical need to protect the First Amendment, said: "Challenges to free speech still exist today. Almost every week we see the voices of students censored on campus, newsrooms and journalists under threat of physical assault, and the value of truth a victim of those waging partisan attacks. Now more than ever we should honor those who stand up for our First Amendment rights."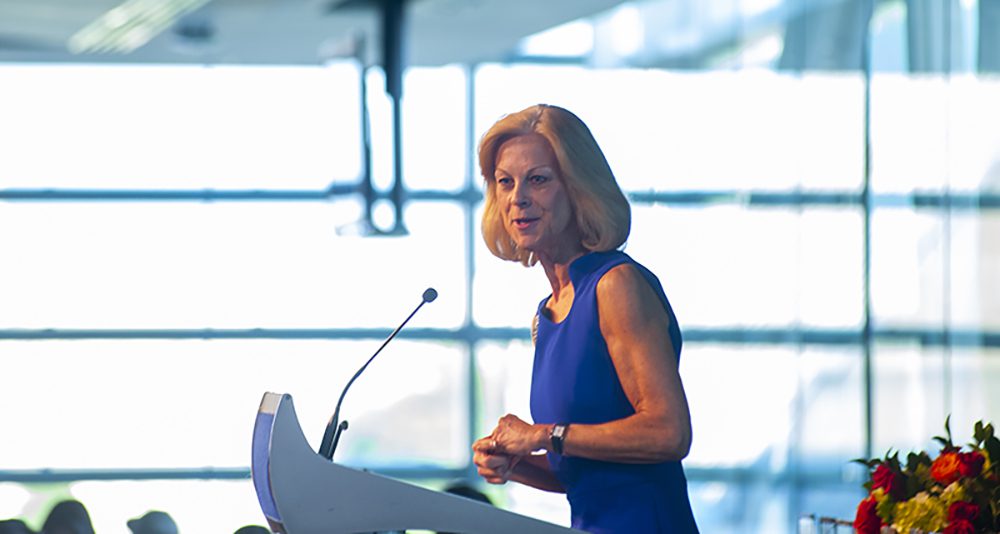 Christie Hefner
Lifetime Achievement honoree Floyd Abrams was honored for his lifelong devotion to Constitutional law throughout his career. Abrams has represented several media outlets, including ABC, NBC, CBS, CNN, NY Times in trials, appeals & investigations. During his acceptance speech, Abrams said: "What would we have if we didn't have a First Amendment?"
Floyd Abrams
The Hefner Foundation's 2019 honorees honored at this year's event are listed here.
Our favorite was Christian Bales for Education:  Bales, an openly gay and gender non-conforming student who was not allowed to deliver his Valedictorian commencement speech at his Catholic high school's graduation ceremony, decided to deliver his speech with a bullhorn following the graduation ceremony surrounded by students and faculty.
Christian Bales
Christie Hefner established the Hugh M. Hefner First Amendment Awards in 1979 to honor her father's lifelong commitment to defending the First Amendment. The First Amendment Awards recognize individuals whose efforts help protect and enhance First Amendment rights for all Americans. The event also helps raise awareness of modern-day challenges to freedom of speech and expression.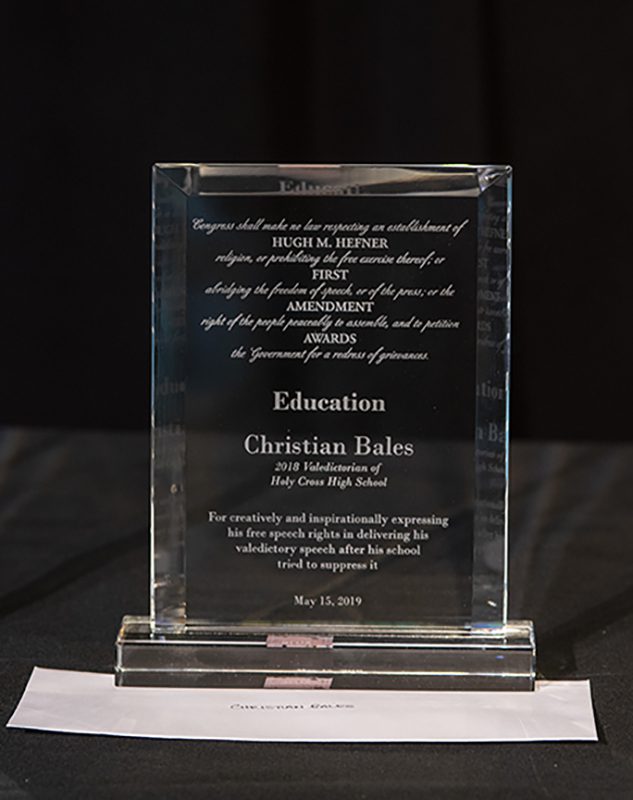 The award winners were selected by an independent panel of judges: Karen Tumulty, columnist and former national political correspondent for The Washington Post; Neal Katyal, the Paul and Patricia Saunders Professor of Law at Georgetown University and Partner at Hogan Lovells; and Michael B. Keegan, president of People for the American Way.
In May of 2014, Hollywood on the Potomac sat down with Christie Hefner where she discussed the First Amendment citing past recipient Glenn Greenwald (Journalism), political journalist, lawyer, author, blogger and columnist who published the first in a series of reports detailing NSA surveillance programs, based on classified documents leaked by Edward Snowden journalist Glenn Greenwald. She also talked about growing up Hefner.