We Write the Songs…
Photo credit: ASCAP Foundation
ASCAP Foundation President Paul Williams is still really kicking it. "You know what? I'm healthier and more excited by the music and the advocacy work that we do than ever before," songwriter Williams told Hollywood on the Potomac at the 11th annual "We Write the Songs" event at the historic Coolidge Auditorium in The Library of Congress in Washington, DC – a celebration of American songwriting – jointly hosted by Susan H. Vita, Chief of the Library of Congress Music Division.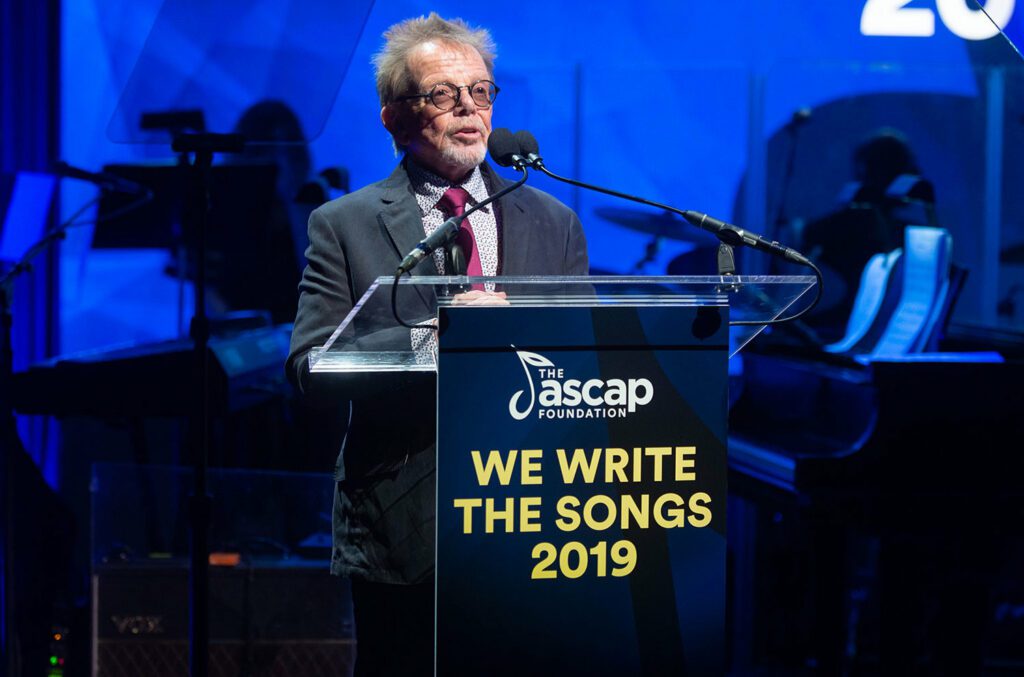 Paul Williams

"First of all," Williams explained, "following the MMA (Music Modernization Act), the fact is that we saw both sides of the aisle come together unanimously in both the House and Senate to make sure that the adjustments were made and things would be better for the music creator. I mean, it's just as good as it gets. The hair on the back of my neck goes up.  I have to tell you that it's such a privilege to come here and do this work with 700,000 members of ASCAP now, and when I won the Oscar with Barbra, Forever Green, there was a full page ad in writing that said: 'The ASCAPs 28,000 writers congratulate you.' Now we're up to 700,000 and it's remarkable. You know? It's just remarkable."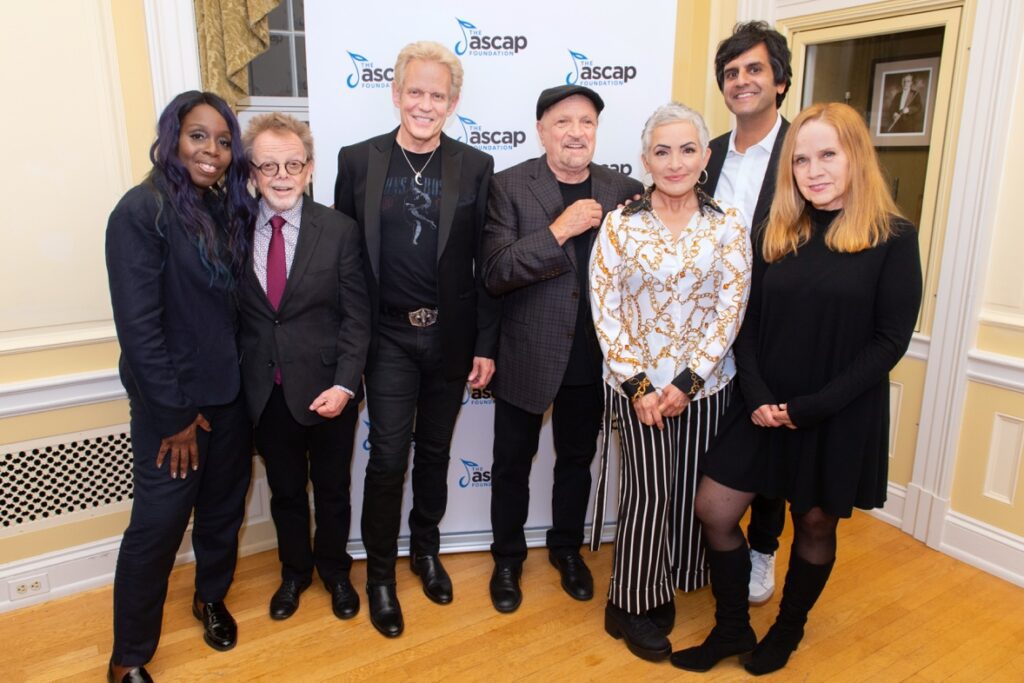 Andrea Martin, Paul Williams, Don Felder, Felix Cavaliere, Jane Wiedlin, Siddhartha Khosla and Charlotte Caffey
Paul Williams is one of the most beloved and respected music creators in the world. An Oscar, Grammy and Golden Globe-winning Hall of Fame songwriter, his songs – from "We've Only Just Begun" and "Rain Days and Monday" to "An Old Fashioned Love Song" and "The Rainbow Connection" – have touched millions of people for generations. As President and Chairman of ASCAP, he is also a leading spokesman for music creators in the digital age.  Williams' standards have been recorded by such diverse musical icons as Elvis Presley, Frank Sinatra, Barbra Streisand, Ella Fitzgerald, Ray Charles, Tony Bennett, Jason Mraz, The Carpenters and Kermit the Frog among others. In 2014 Williams earned an Album of the Year Grammy for co-writing two songs – "Touch" and "Beyond" with Daft Punk on their critically-acclaimed album Random Access Memories.  Williams is currently working with Mexican film director Guillermo del Toro and Argentine composer Gustavo Santaolalla on a stage musical adaptation of del Toro's acclaimed film Pan's Labyrinth.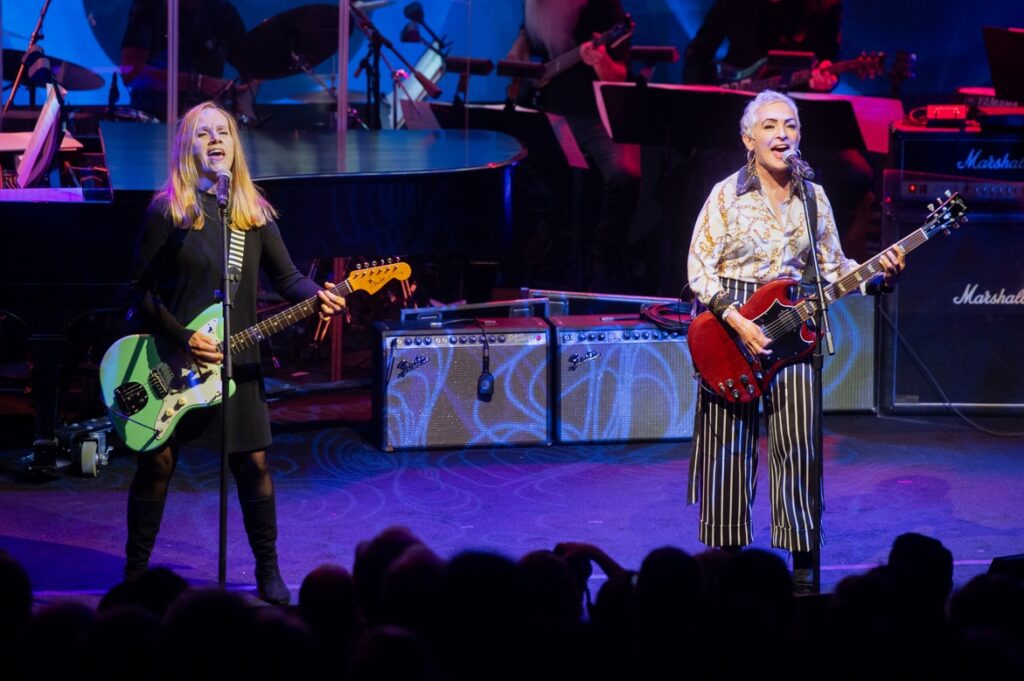 Charlotte Caffey and Jane Wielden of The Go-Go's perform their hit "We Got the Beat."
ASCAP songwriters Charlotte Caffey and Jane Wiedlin of The Go-Go's ("Our Lips Are Sealed," "We Got The Beat"), Don Felder ("Hotel California," "Victim of Love"), Felix Cavaliere ("Beautiful Morning," "People Gotta Be Free"), Andrea Martin ("Breathe"), Kany Garcia ("Hoy Ya Me Voy") and composer Siddhartha Khosla (NBC's This Is Us), performed some of their most beloved songs, introduced by members of Congress, including: Representatives Doug Collins (R-GA), Hank Johnson (D-GA), Judy Chu (D-CA), Ted Deutch (D-FL), Martha Roby (R-AL) and Rodney Davis (R-IL). In addition to the presenters, the event was attended by many other legislators, including: Senators Lamar Alexander, Marsha Blackburn, John Cornyn, Mike Enzi, Shelley Moore Capito and Rand Paul and Representatives Brett Guthrie, Hank Johnson, Ro Khanna, Billy Long, Jim McGovern, Mark Meadows,  Jan Schakowsky, Darren Soto, Fred Upton and Debbie Wasserman Schultz.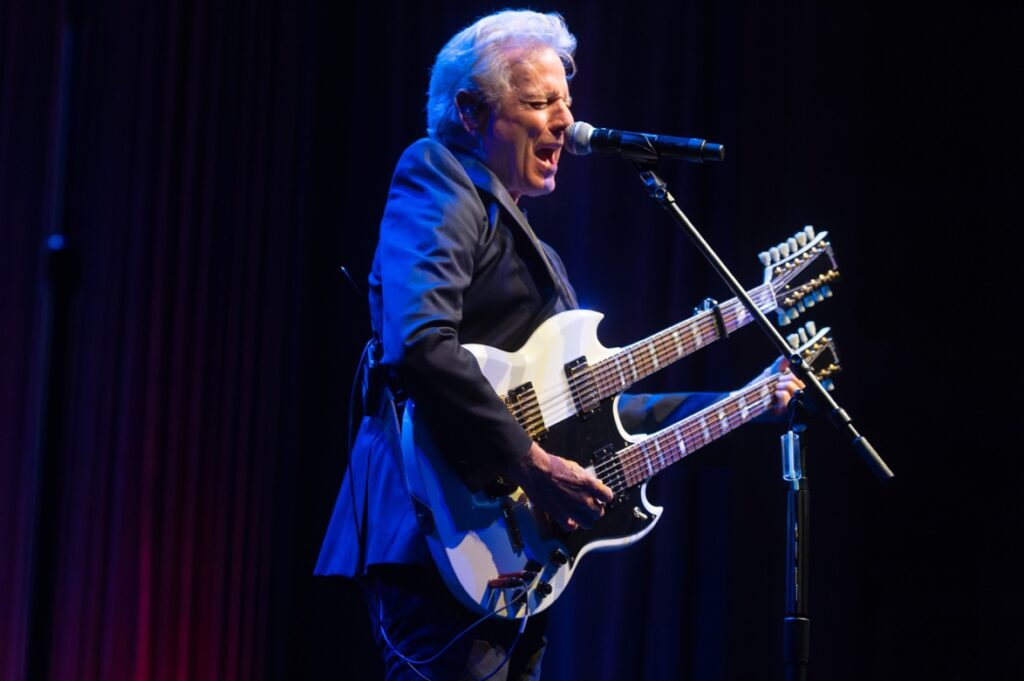 Don Felder performs The Eagles hit "Hotel California," which he co-wrote.
"The fact is that with the MMA we all work together. Everybody gave a little so that everybody would get a little more," Williams emphasized. "It was an all ships rise situation where the concern was not just for ASCAP  but for everybody associated with music and the people that license our music to make this a great deal for Pandora and Spotify and everybody. We have some issues right now that we're dealing with, but the fact is that seal has been broken. We can work together. They're going to blanket license for the music. They'll play it, they'll pay, and the publishers and the music creators will also see their money, as long as they get their registration to the MLC. It's a chance to be a responsible adult as a songwriter. Just wonderful. You know what? My life is wonderful, because, you know, I started out as an actor. I just finished shooting my second season of Goliath with Billy Bob Thornton."
ASCAP songwriters donated manuscripts, lead sheets, lyrics sheets, photos and letters to the library.