American Pops!
by senior contributor Brendan Kownacki
Photo credit: Glorianna Picini
If you knew actress Kathy Najimy visited Washington DC late last month, you probably have to stop and ask yourself, which of her wonderful gifts was she putting to work? Of course it could be comedic acting skills as seen in Hocus Pocus and Sister Act or Veep, or her passionate advocacy support for causes like AIDS Awareness, animal protection with PETA, or LGBTQ rights. Really though, it was a little bit of all these with a big splash of Broadway song thrown in.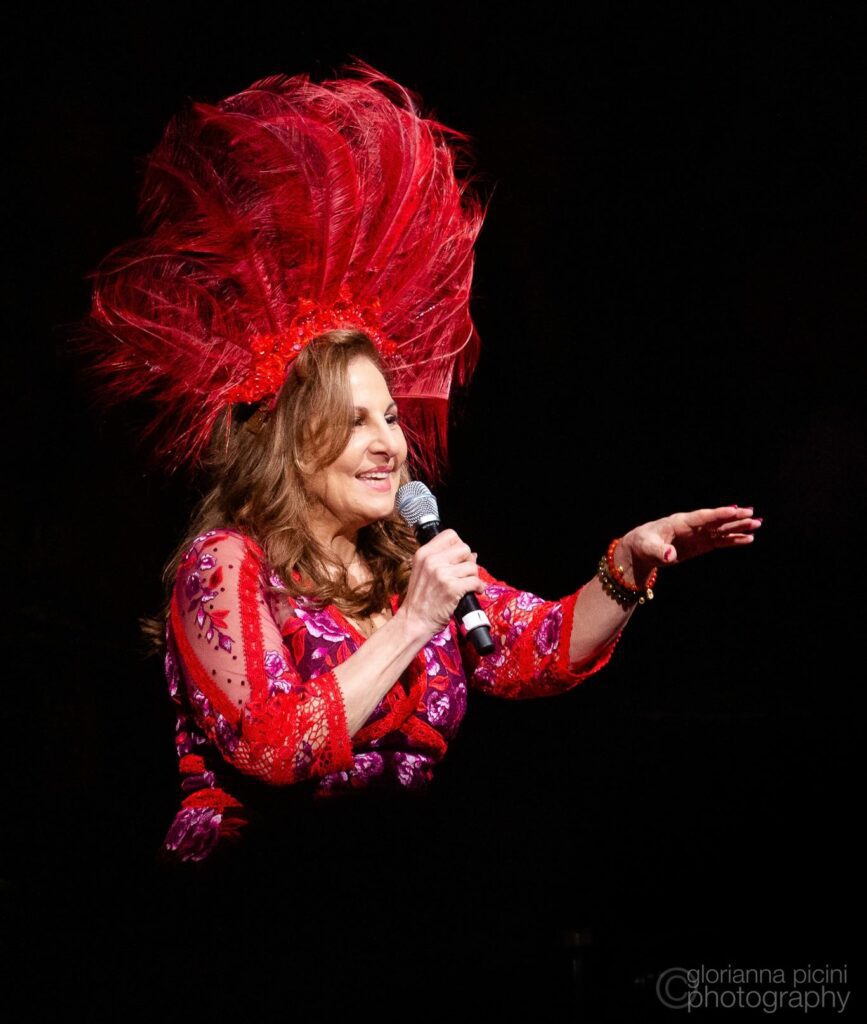 Kathy Najimy
Najimy and a stunner cast joined the American Pops Orchestra at Arena Stage for a bold and bright revue called "I am What I am: The Music of Jerry Herman." Theater buffs were not at all disappointed with the inclusion of music from "Hello Dolly," "La Cage Aux Folles," and "Mame," just to name a new. Founder and Conductor of the American Pops Orchestra, Luke Frazier called Herman a "musical and emotional banquet" and that type of energy peppered the entire experience; set in an immersive round setting that let the performers and the musicians mingle closely with the audience.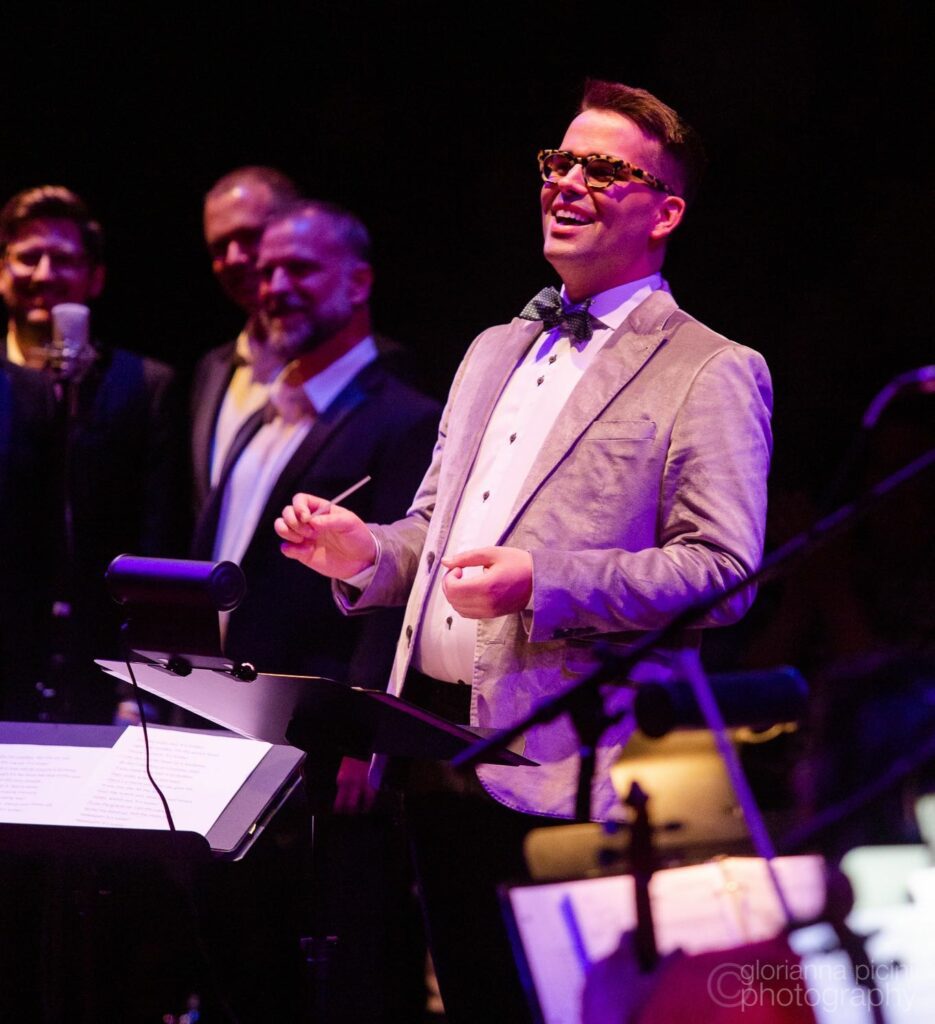 Maestro Luke Frazier
Maestro Frazier and the 20-piece Pops orchestra dazzled along with the Congressional Chorus and the Gay Men's Chorus of Washington DC, but also Alexis Michelle, who starred in RuPaul's Drag Race, and TV host Paige Davis from TLC's Trading Spaces. Davis is of course no slouch in the theater department; she previously portrayed Roxie Hart on Broadway and in the tour of "Chicago."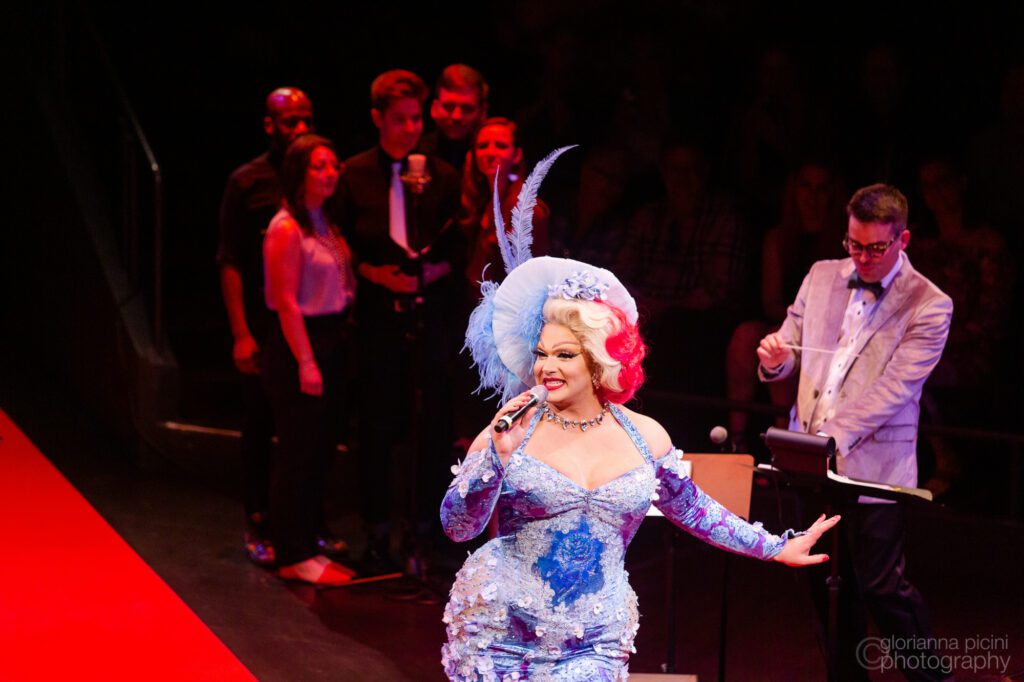 Alexis Michelle from "RuPaul's Drag Race"
"It's an honor to be in DC…it's a little bit scary to be so close to the haunted mansion," Kathy joked, referring to the White House and its current occupant when she when she sat down with Hollywood on the Potomac after the performance. Najimy was excited to have a bit of DC fever for her visit. "Activism makes my nipples hard," she said bluntly, acknowledging that DC is the center of the power equation for the United States. Beyond just subbing in lines like "Hello, DC" for Hello Dolly, she didn't waste the chance to use her stage time and mention choice, diversity, women in politics, and rocking the vote for the 2020 election.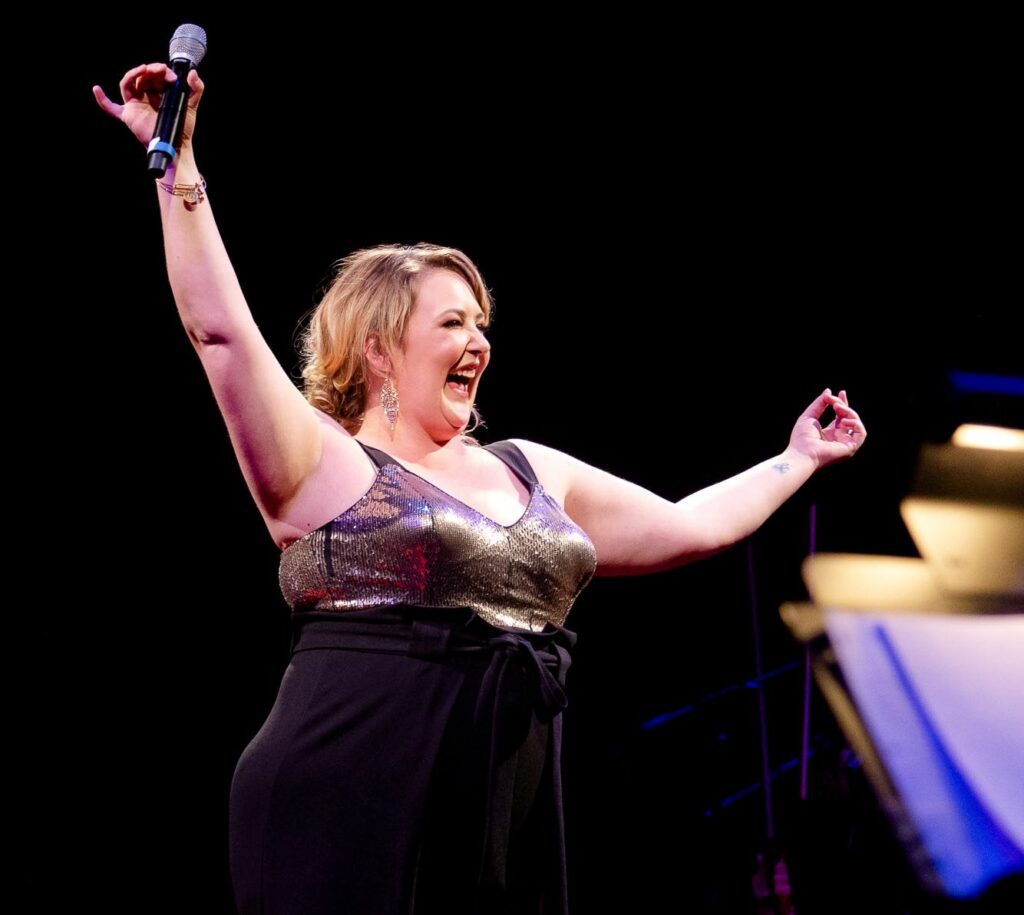 Tracy Lynn Olivera
"I'm not really a singer" she continued, downplaying her own her song styling skills, but excited to "put a little political spin on every song." And truly, this humble Hollywood powerhouse has a lot to offer anyone she comes in contact with.
Take a look at all of Kathy Najimy's political wit and wisdom here, and don't miss the upcoming "Coat of Many Colors: The Music of Dolly Parton" show from the American Pops this September.