Big Bird!
by senior contributor Brendan Kownacki
Photo credit: Brendan Kownacki

While the phrase is usually "Can you tell me how to get to Sesame Street," this time the residents of America's most famous street landed in DC for a visit and brought the action to us. DC was the first stop on Sesame Workshop's national road trip to celebrate the 50th anniversary of the iconic children's show that has shaped generations of young people in the US and beyond.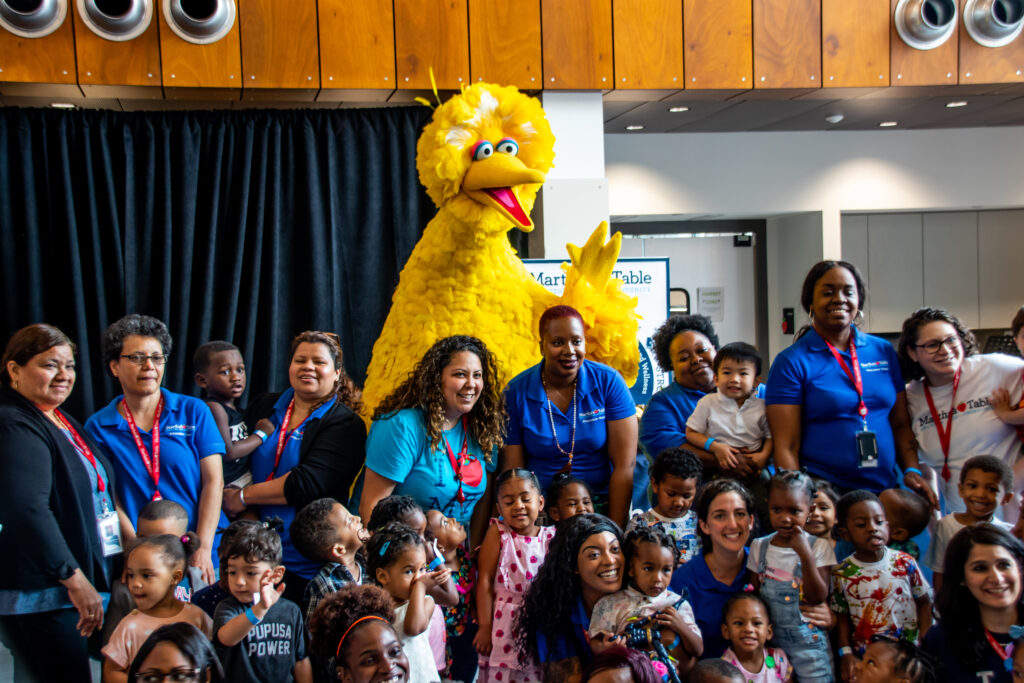 Sesame Workshop, the educational non-profit behind the show, has "a mission to help kids everywhere grow smarter, stronger, and kinder" and has spent the last five decades helping children and families in their own communities, making the lasting legacy of the show to be something far bigger than what you see on the television set. Throughout the years, Sesame has taught kids to read and write, how to relate to people, to understand those around them and has funded social impact programs, a wide-range of education initiatives and many philanthropic projects in 150 countries.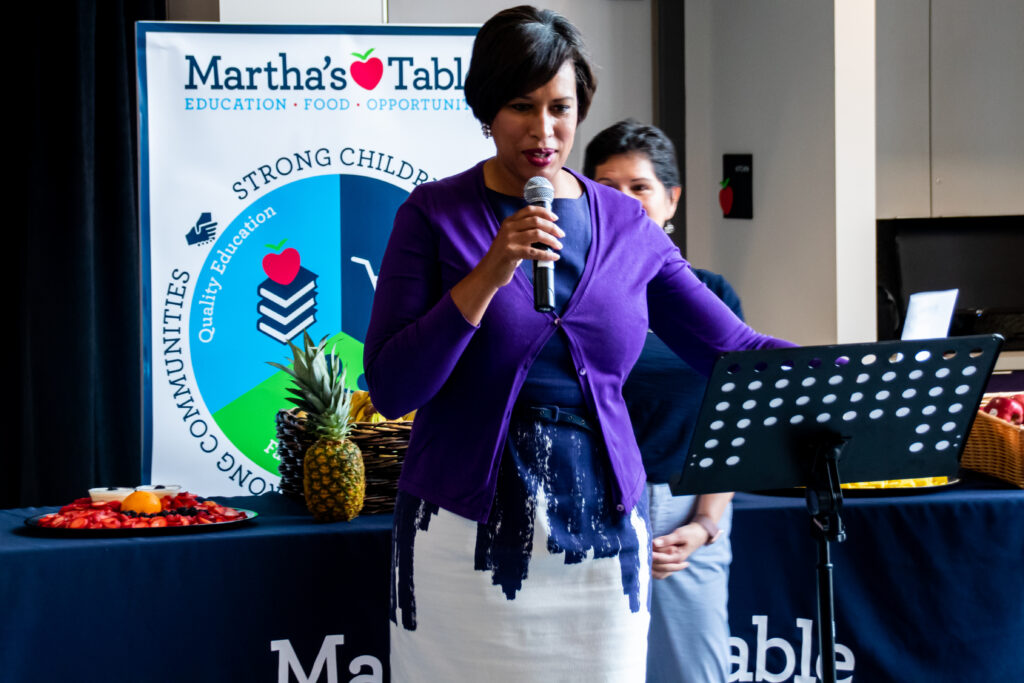 Mayor Muriel Bowser
As part of their road trip to celebrate the big 5-0, it only makes sense that some of Sesame Street's finest characters would be around DC visiting iconic sites – among them, a stop at Martha's Table, a local organization with many similar goals as Sesame, to help children and families with education, health and wellness. On hand leading the charge was none other than Big Bird, joined by DC Mayor Muriel Bowser.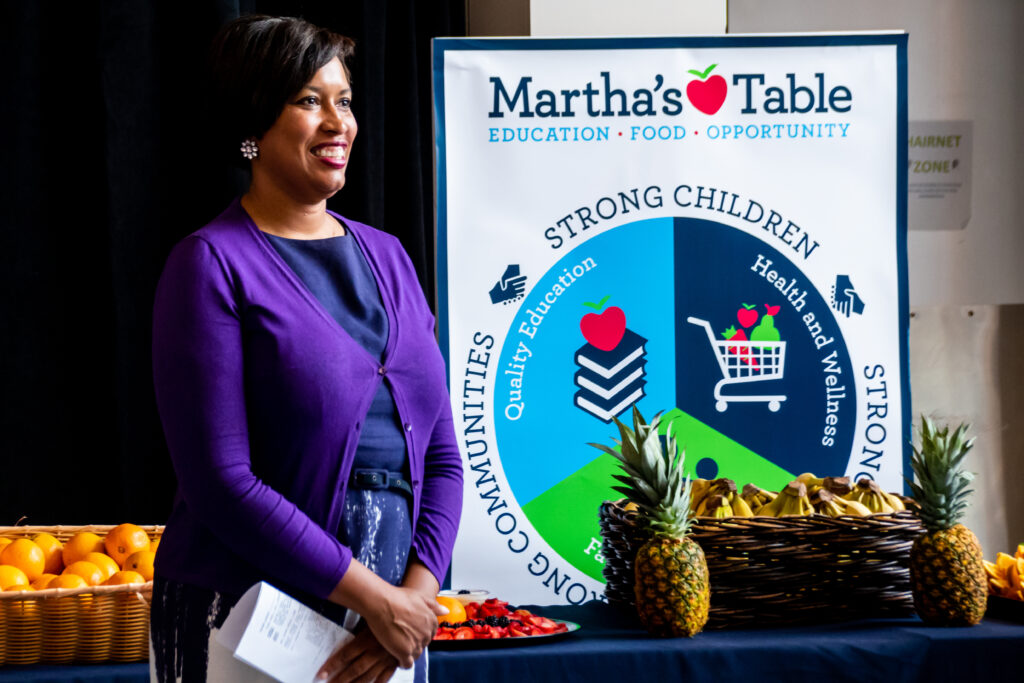 "Something that we love about Sesame Street; not only are all of the characters funny and make us laugh, but they teach us to be kind and to make healthy choices," said the Mayor to a room of local children and families at the Martha's Table headquarters in Southeast DC. "What we know about our city, is that everything that we do is about our children," she continued, emphasizing the power of Sesame Street to impact the next generation.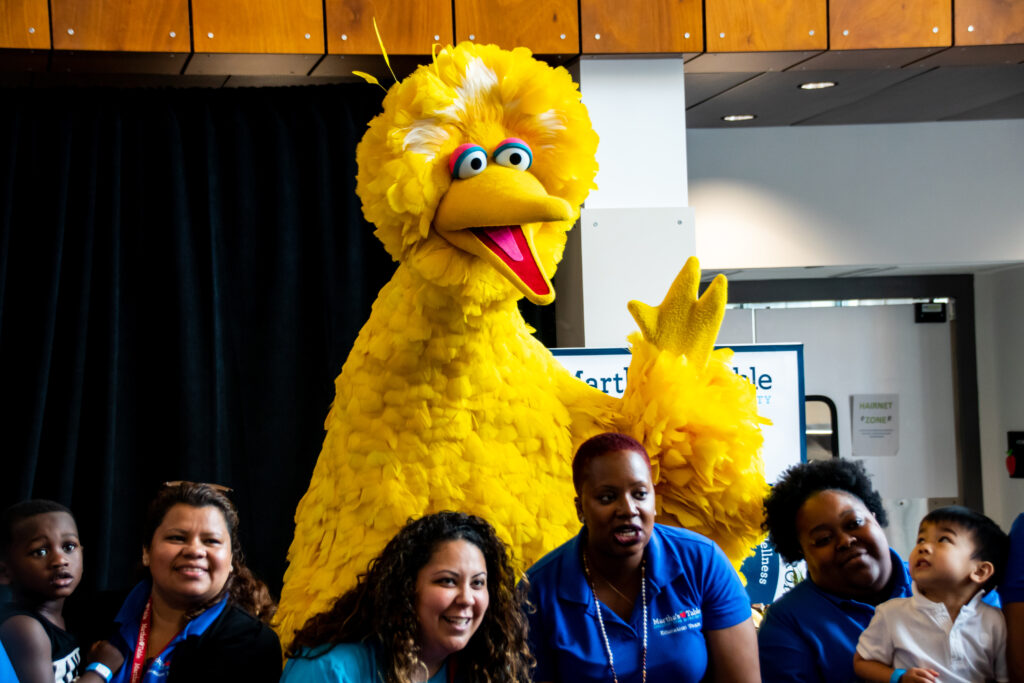 The Mayor then brought out Big Bird to a cheering crowd, talked about which local monuments he and the other Muppets had taken in, and then joined him in a song. The Mayor herself is a relatively new mom after adopting a baby last year, so the timing could not be more relevant. In a Mayoral Proclamation, she honored Sesame Street for "50 Years of Inclusive Programming and Work to Support Vulnerable Communities."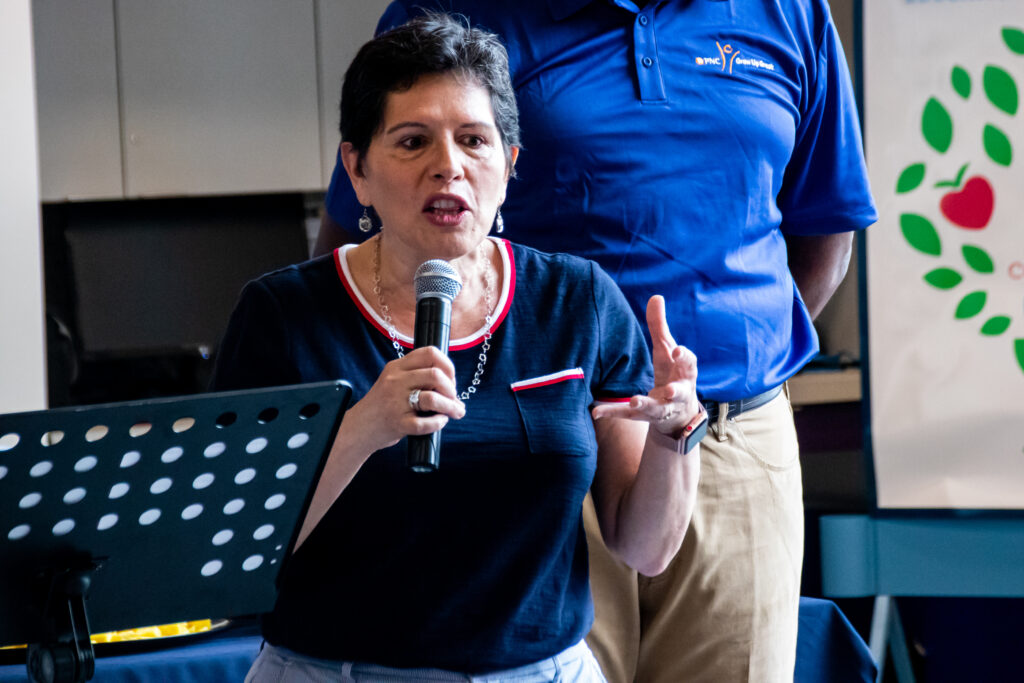 Dr. Jeanette Betancourt
Dr. Jeanette Betancourt, Sesame Workshop's Senior Vice President of US Social Impact, told Hollywood on the Potomac that the constant over the last five decades has been the ability to "adapt to children's needs and the way they grow and learn." Consistent research has impacted the way the program spoke to kids, even if the core characters have remained the same; that circle has broadened a bit over the years though, with new Muppet characters including one character with autism, one character who experienced homelessness and one who was in a foster family. Sesame Street's approach as always been about giving voices to many groups, including the children who are silent, "We've always included the diversity of children in our programming, but from the very beginning when Sesame Street was launched as a non-profit organization, what we've always done is community and family engagement work."
To Big Bird, Elmo and the rest of the gang – 50 never looked so good!