Olivia Cano Graff!
Photo credit: Courtesy of Olivia Cano Graff

"When I was about seven or eight I always drew. My mother is a painter. My father's a sculptor, so I was always surrounded by art," contemporary artist Olivia Cano Graff told Hollywood on the Potomac at an exhibition hosted by Oved Sopher and Capri Cafaro at Darlington House in Washington, DC.  "We spent our weekends going on trips to museums, different museums nearby or art galleries. Because that was so much in my life, I didn't think to do that. I wasn't like, 'oh, I want to be an artist,' it was just like that was my life. So at that time I actually wanted to be a singer and I would write music, but I also would paint." Born of Spanish parents with a passion for the arts, she was raised with a deep appreciation and love for 
modern and sophisticated design. "I grew up mostly in Chicago, spending my summers in Madrid and spent the last 4 years in New York."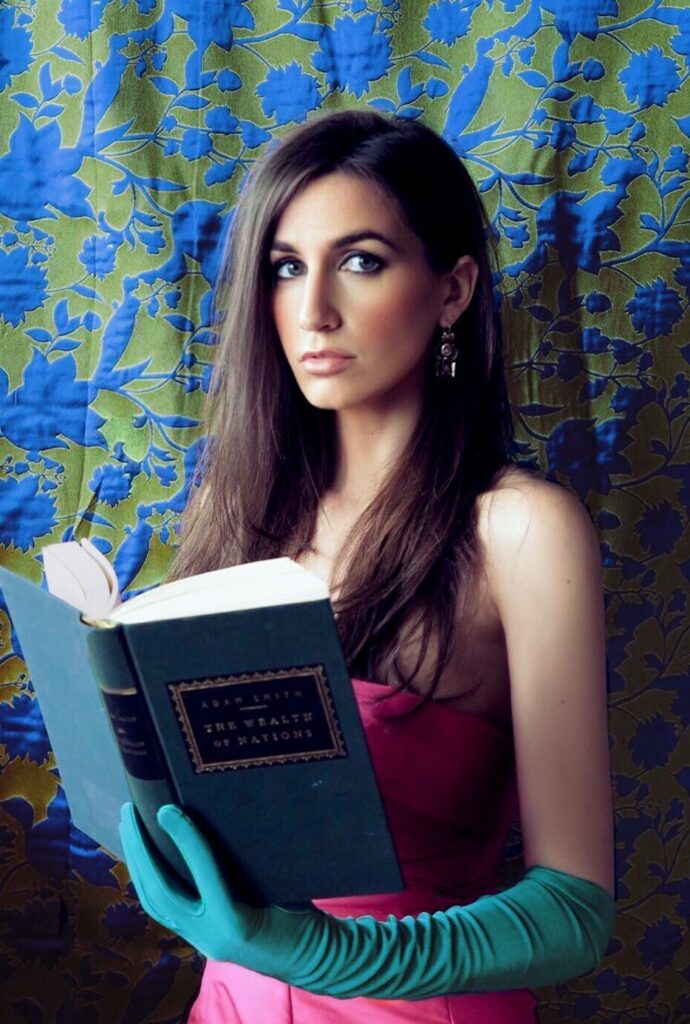 Olivia Cano Graff
Olivia's work is decidedly "Neo-Pop" or "Post-Pop" infused with "Abstract Expressionism." Her paintings allow for open-ended lines of query and interpretation. Believing that art has the capacity and in fact also the duty, to feed and elevate the soul, she always makes sure that the energy field produced by her work has the necessary qualities to create a positive and enriching effect. Her work has been exhibited in The Art Institute of Chicago as well as various exhibits in Manhattan, NY.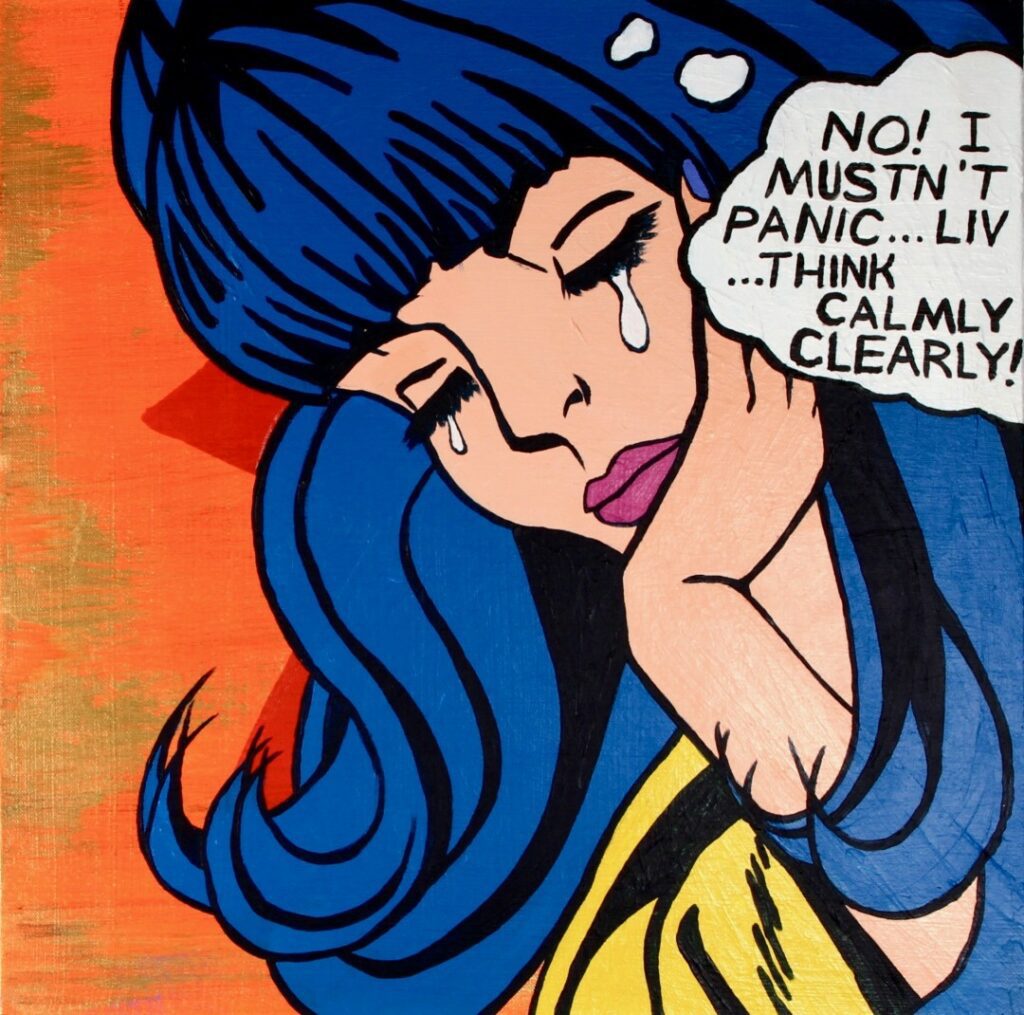 "That one's called True Love.  This one is called Love is Blind," she explained as she gave us a tour around the exhibit.  Then she discussed the impetus of the ones that were the most popular at the show – they dealt with relationships. "I kept feeling like every guy I would get into a relationship with were all wonderful and so romantic and you feel like you've just met your prince charming and you are in such a blissful state. Like he's saying, 'I'm at a loss, what to say?' and she says, 'Nobody has ever said something so beautiful to me.' And you can see she's like on cloud nine.  Love is Blind  basically symbolizes that this is the infatuation honeymoon stage that Hollywood portrays as real love. But this is not real love. Those relationships only last for like three or six months.  Then reality sets in and they're not prince charming anymore."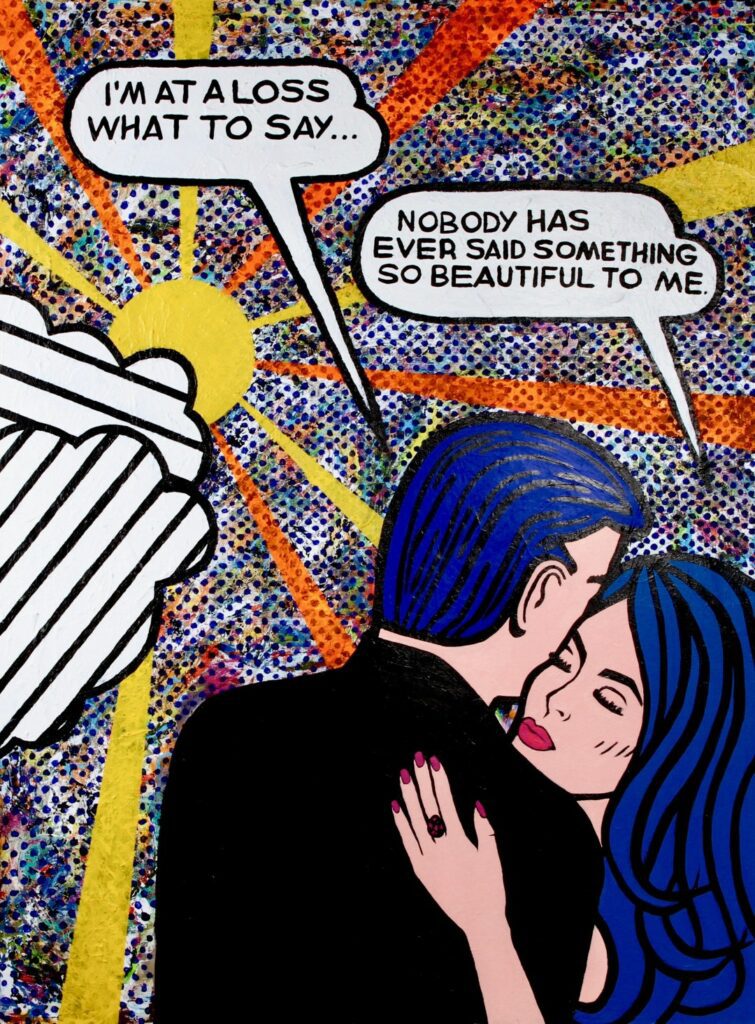 "When I painted this, it was after a breakup. I want a guy that is going to tell me, 'Don't worry, I'll protect you, I'll do anything for you.' So this was basically me painting my dream, what I want. So when I painted it everything was going wrong. And when things go wrong, it's not just one aspect of feeling, but like everything is going wrong."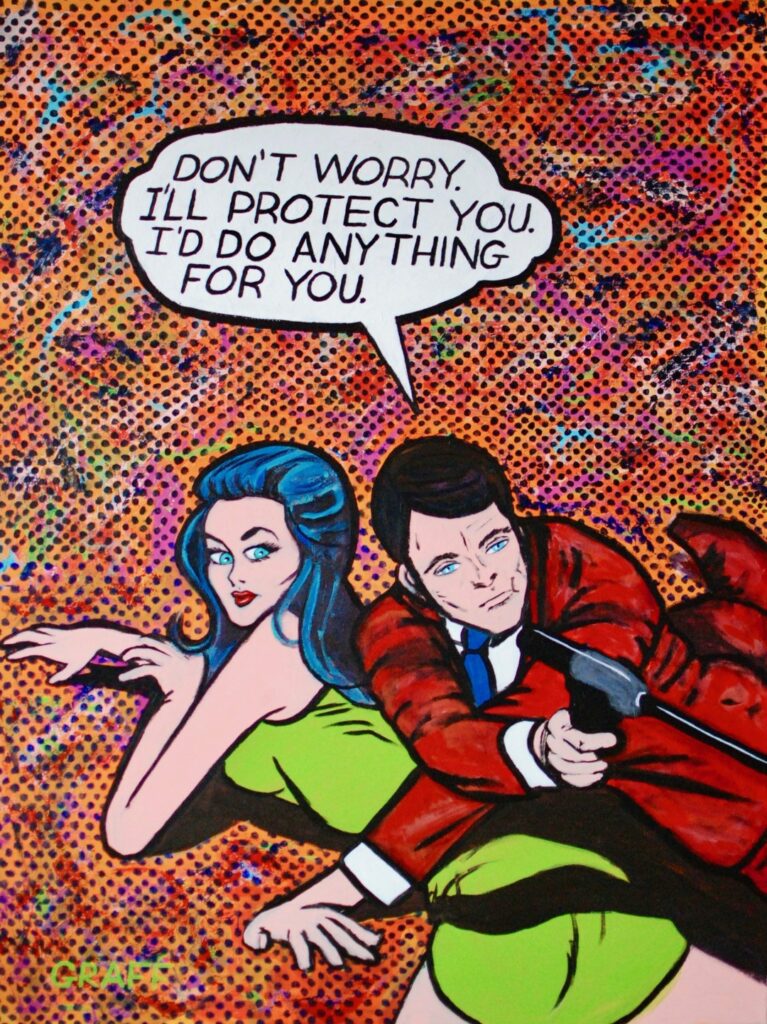 "Now I actually do love my life. I have a beautiful daughter. I have a dream."  And that dream is paying off.  Olivia has 87,000 Instagram followers and just sold a painting to a one of them.