Adam Sandler – Twain Prize
Photo credit: Brendan Kownacki
Video credit: CNN
"Distinguished guests, family, friends and esteemed members of The Kennedy Center Mark Twain Prize Committee, I come before you tonight to state in complete honesty and sincerity – you're making a terrible, terrible mistake," quipped Conan O'Brien in response to the Twain Prize going to comedian Adam Sandler. "Good God in heaven Kennedy Center, what have you done? No award has screwed up this badly since a MacArthur 'Genius Grant' was given to Vin Diesel." Masterful start to an uber talented evening.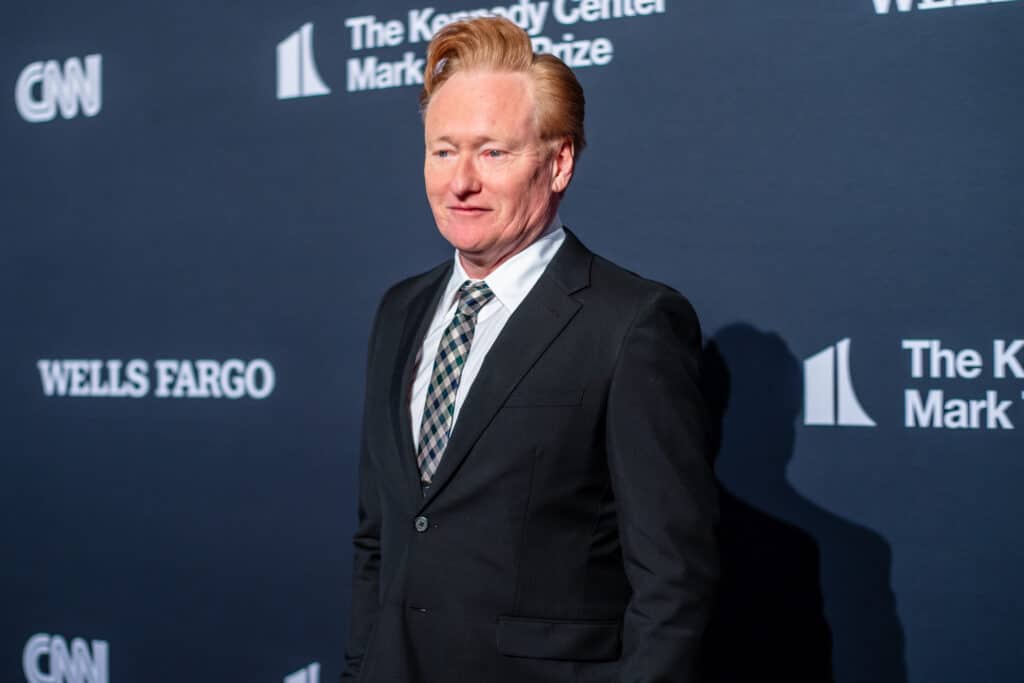 Conan O'Brien
A lineup of leading performers, including Jennifer Aniston, Judd Apatow, Drew Barrymore, Steve Buscemi, Dana Carvey, Pete Davidson, Luis Guzmán, Tim Herlihy, Tim Meadows, Idina Menzel, Conan O'Brien, Chris Rock, Rob Schneider, David Spade, Ben Stiller, and others saluted recipient Adam Sandler at the 24th annual Kennedy Center Mark Twain Prize for American Humor.
Prior to  the start of the program, CNNers mingled with celebrities on The Red Carpet. CNN is the exclusive broadcaster of the 24th Mark Twain Prize for American Humor. Wells Fargo is the presenting sponsor.
"Adam Sandler is one of these people that you feel like you know because he's so real. If you look at the breadth of what he's done, it's a natural. It's a natural 'cuz he is hugely fearless when it comes to comedy and that's what this award celebrates – people who have the courage to do the comedy that they want to do, not trying to please other people." Chris Licht, Chairman & CEO of CNN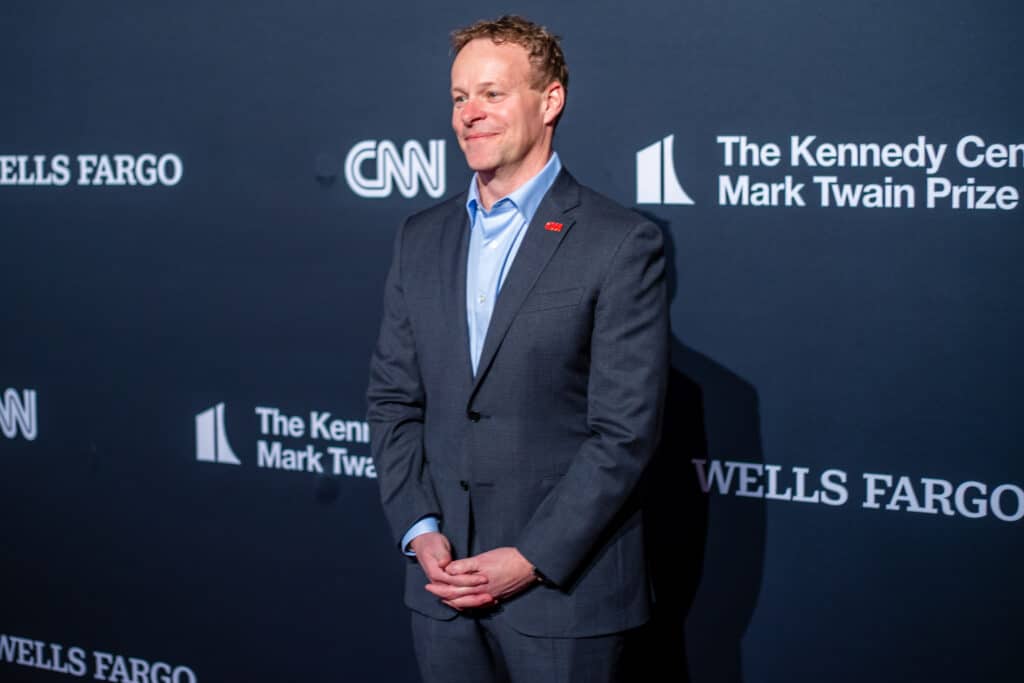 Chris Licht
"Celebrating comedy is like such an all-American experience and especially someone like Adam Sandler who makes comedy for everyone. He is sort of like someone who as a comedian you would've grown up with. Maybe you turned 18, you went to the movie theater and you saw your first Adam Sandler movie. I think he's really an American treasure, so it's really fitting for CNN, which is also an American institution, to be a part of this." Abby Phillip, political correspondent & weekend anchor for CNN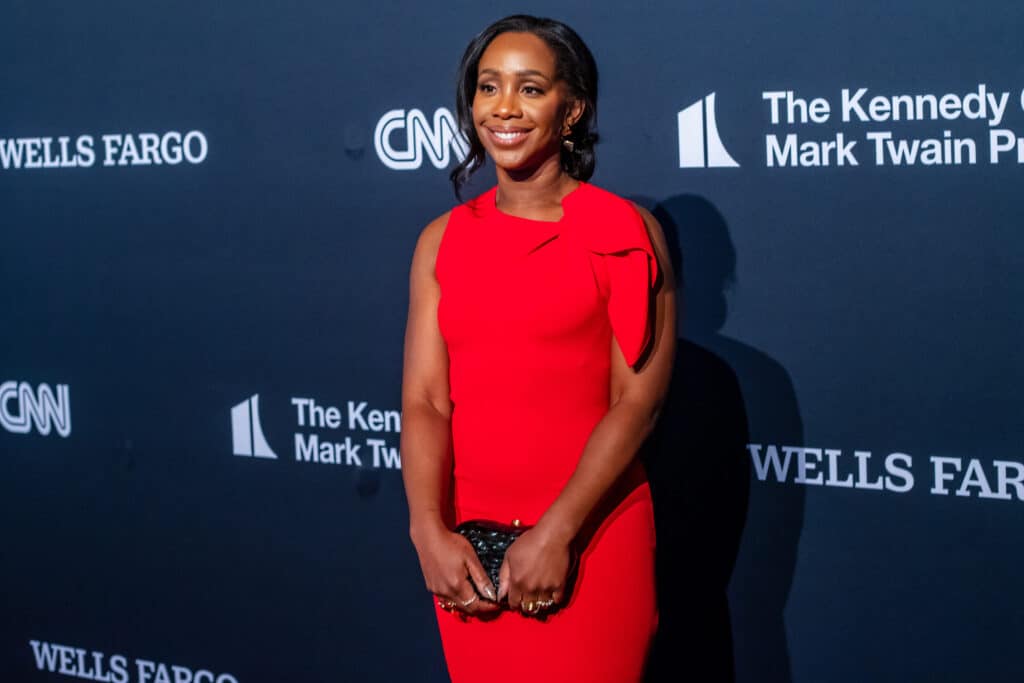 Abby Phillip
"Who he is as a person is who you see on the screen. He's a genuinely goofy, lovable guy and we really felt like that's what the world needs. We need to celebrate that. There's absolutely everything to enjoy about this. What a career. What's really beautiful is that not only have we had to turn away people who wanted to come and sit in the seats for the show, but we have almost too many people performing because he's so loved, he's beloved and people are coming to to be here for him. Some are sitting in the audience and many of them are on stage." Deborah Rutter, president of the John F. Kennedy Center for the Performing Arts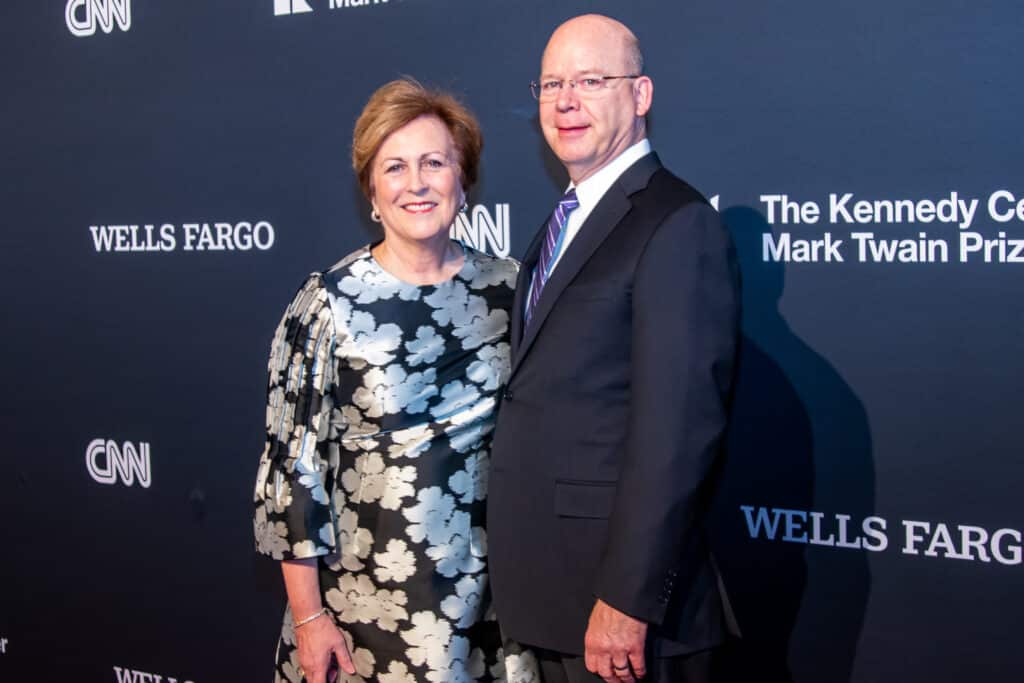 Deborah Rutter nd Peter Ellefson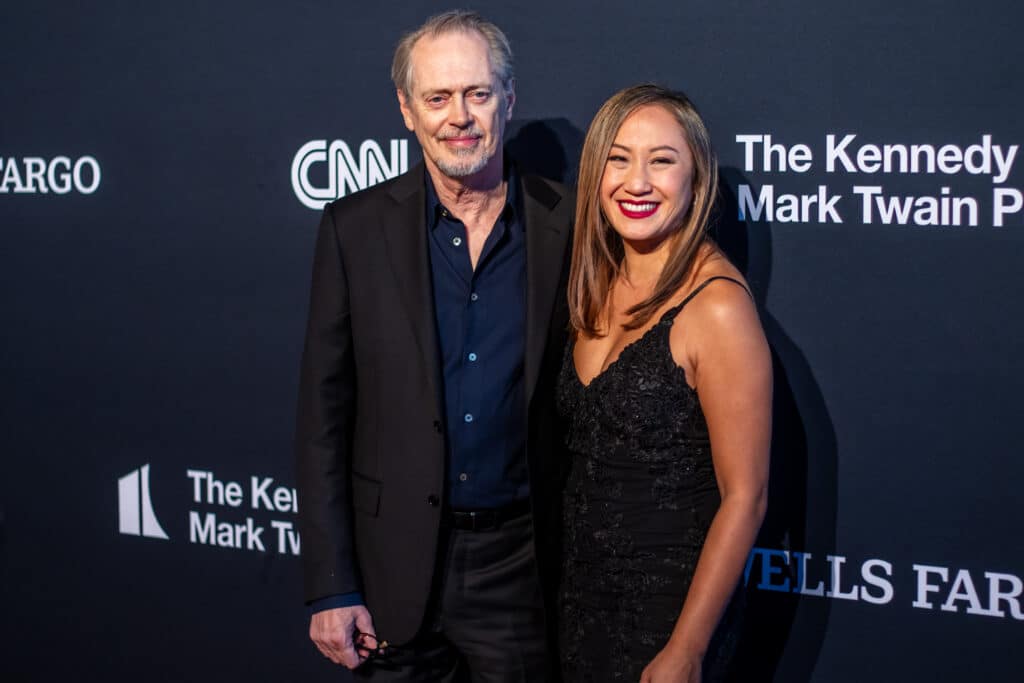 Steve Buscemi and Karen Ho
"I just think he's so down to earth and he's not afraid of being silly and he's got a lot of heart. He's just a great guy. I think that that really comes across in his standup and in his films. If you look at the body of his work – doing it consistently, brilliantly and funnily for decades –  I can't think of a person who's more deserving." Steve Buscemi, actor

"I think he's deserving of every award that was ever built, erected, or maybe existing in the future. The Mark Twain Prize comes with this historical cachet and, you know, dignity and honor. So all joking aside, I think something that's meaningful where all of his lifelong friends and family and everybody can come where, you know, people who have done meaningful things in their lifetime are awarded. That feels perfect for Adam Sandler." Drew Barrymore, actress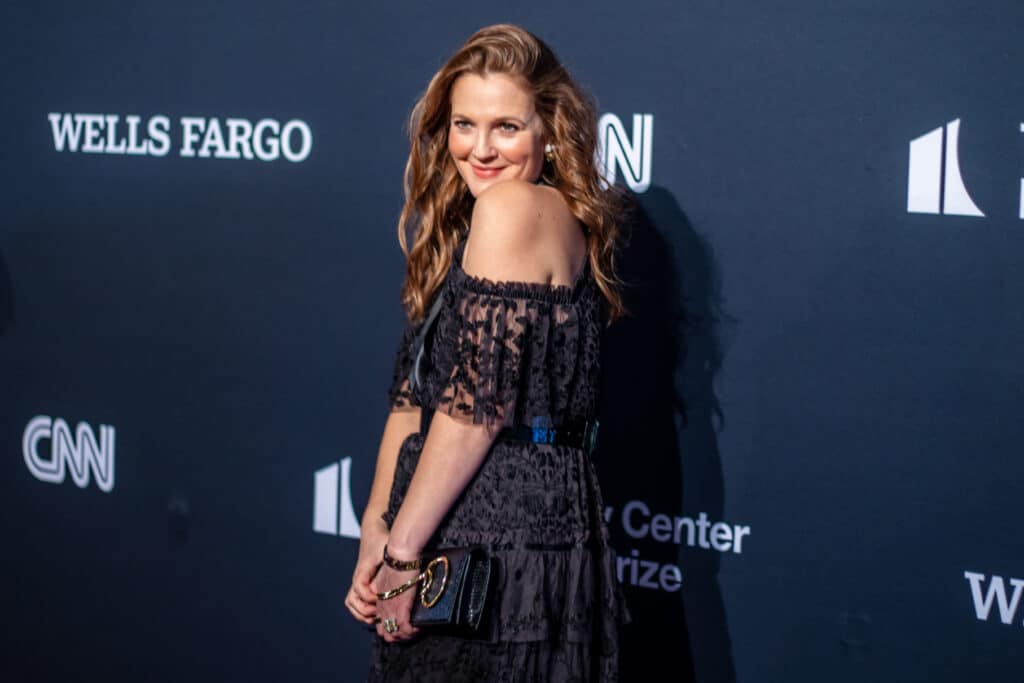 Drew Barrymore
"He's amazingly talented, incredibly, generous and a good person.  I think that emanates in his work and he's really honest in his work. I think that's the thing I love about what he does, is that he just expresses who he really is in his comedy and he's a great actor too but in his comedy he talks about just this really very personal, real stuff that everybody connects with. He reveals parts of himself that we all kind of like are embarrassed to talk about, but it's very human.  I think his fans feel that connection because they feel that he's really connecting them as a real person." Ben Stiller, actor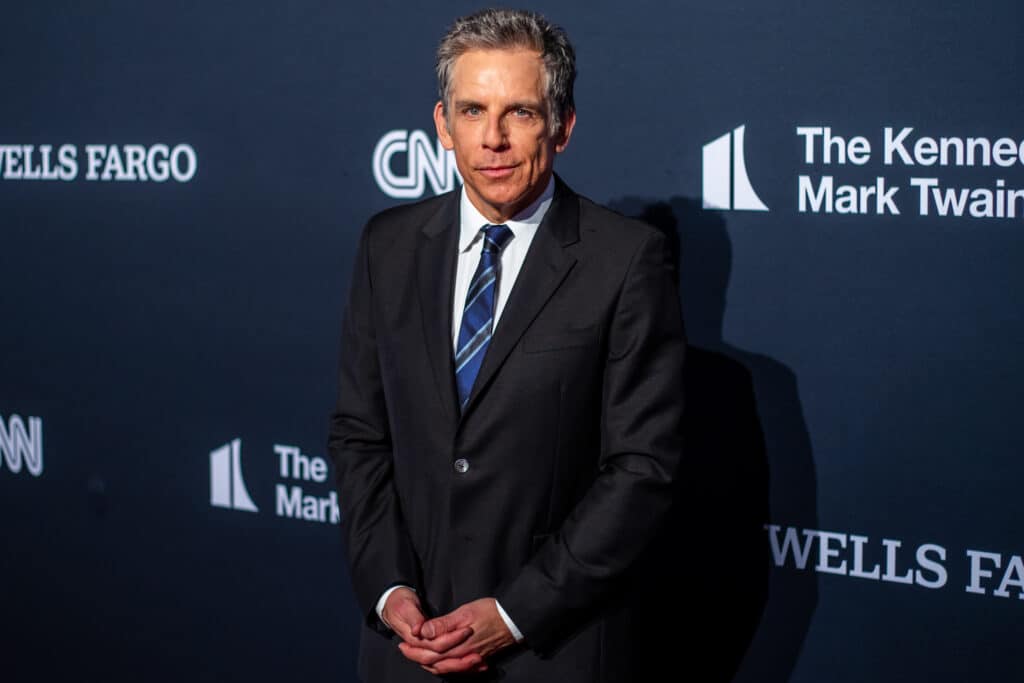 Ben Stiller
Judd Apatow
And yes, Chris Rock was there. And yes, he had to say it: "Paul Pelosi, the only guy that knows how I felt. Just me and you Paul, just you and me."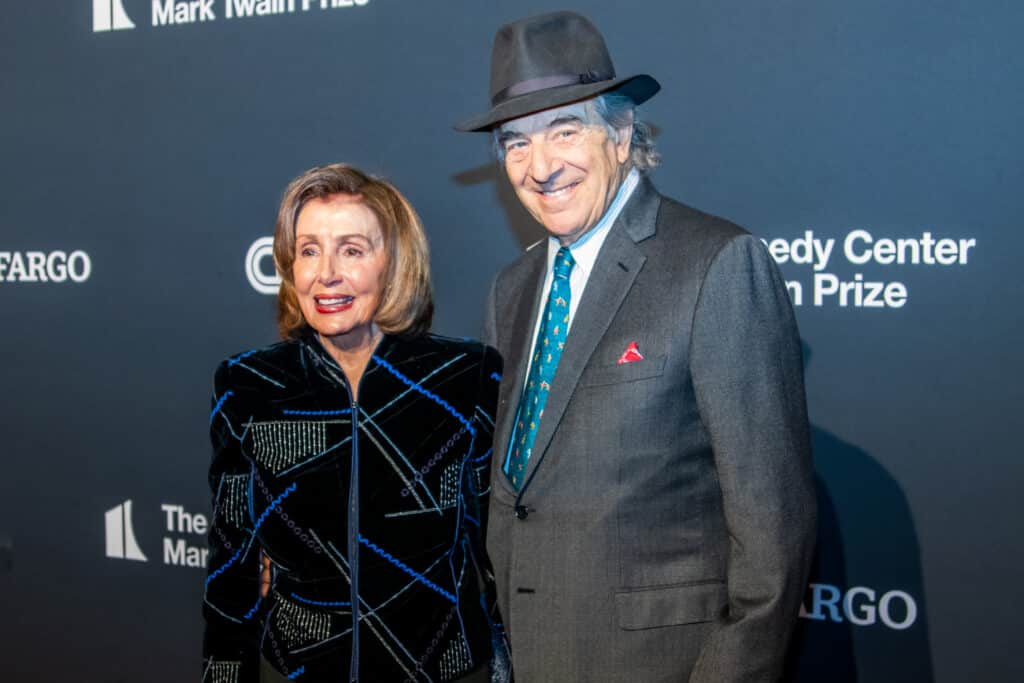 House Speaker Emerita Nancy Pelosi and Paul Pelosi
The 24th Mark Twain Prize for American Humor celebrating Adam Sandler was recorded by CNN and will air in full exclusively on CNN on Sunday, March 26 at 8 p.m. ET. (check local listings)