Almost Sunrise….
Photo credit: Courtesy of Production

"It was really what opened my eyes to what this community was facing," Michael Collins, director of Almost Sunrise, told Hollywood on the Potomac.  The film has its DC Premiere at AFI Docs: Thursday, June 23 at 4:00 p.m. at Landmark E Street Cinema and Friday, June 24 at 6:45 p.m. at AFI Silver Theatre and Cultural Center.

Film Synopsis: Almost Sunrise follows two Iraq veterans, Tom Voss and Anthony Anderson, both tormented by depression for years after they returned home and pushed to the edge of suicide. The two embark on an extraordinary journey — a 2,700 mile walk across the country from Wisconsin to California, in order to reflect on their haunting experiences of war and to ultimately, save themselves. 
While the film exposes some of the brutality of war, it does not dwell there. "It's ultimately a story of hope and potential solutions," Collins says.  Most importantly, the film reveals the promise of holistic practices for healing. When Tom signs up for a special breathing workshop for veterans, he must confront his deepest spiritual identity. He encounters Father Thomas Keating, a renowned Trappist monk who has counseled veterans for decades, who gently illuminates the need to turn inward to achieve true peace, guidance that culminates in a remarkable transformation, rarely depicted on screen. Where the stereotypes of "the broken veteran" and "homecoming hero" leave off, Almost Sunrise continues onward, presenting audiences with an unprecedented portrait of those who return from war; richer, far more complex beings—driven by a universal human aspiration for happiness—who discover life's soaring possibilities.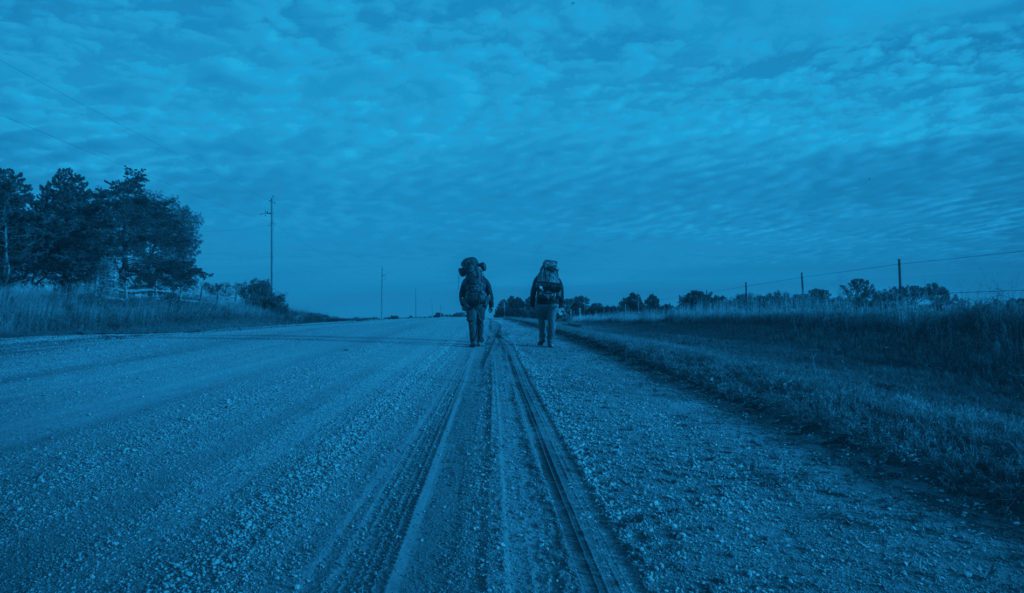 Hollywood on the Potomac sat down with the film's producer Marty Syjuco and director Michael Collins:
The Trailer: