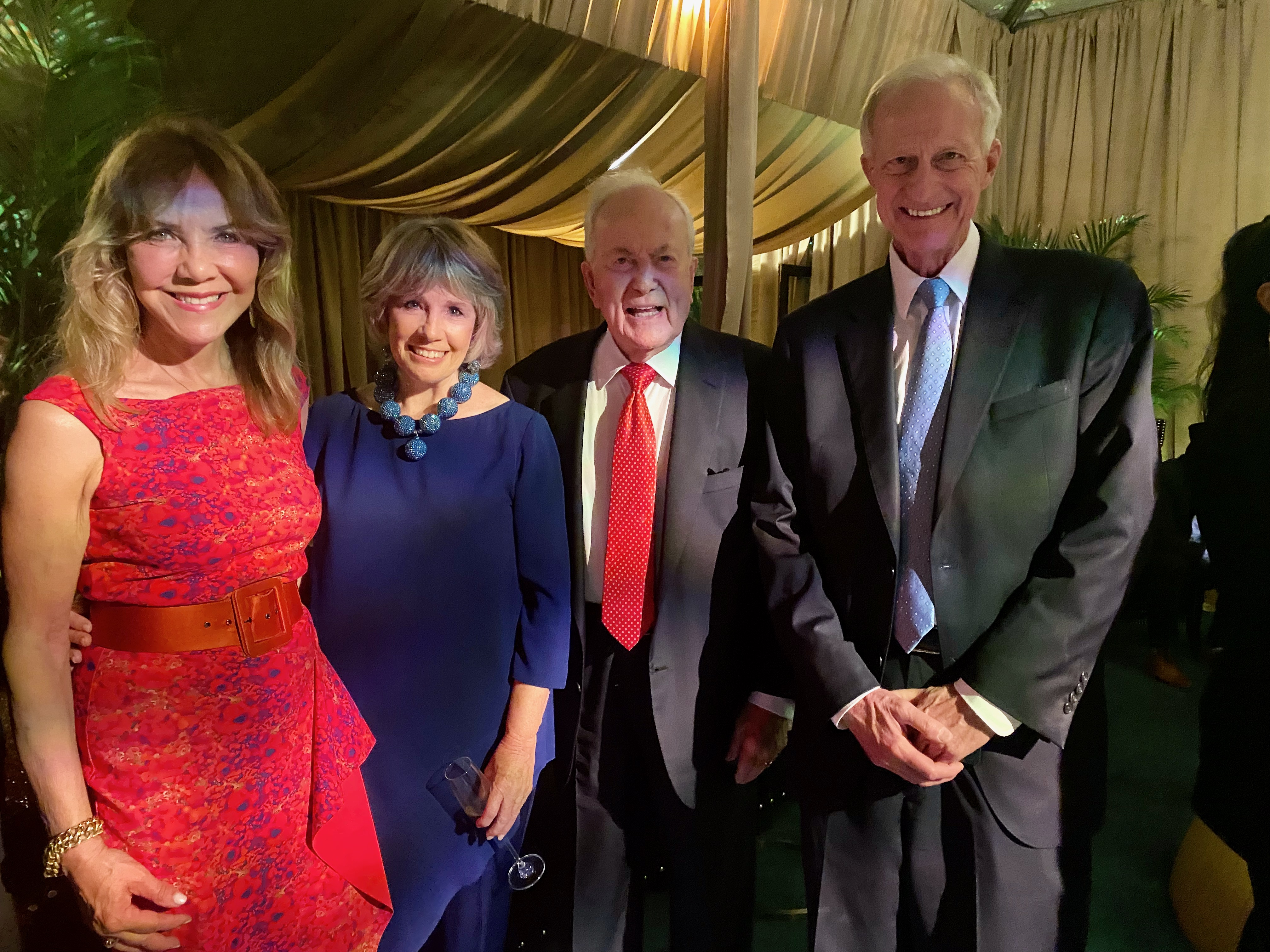 "Always fun at Milano"
Photo credit: Misc.
Main Slider: Paul Morigi/Getty Images
On an otherwise uneventful night on Prospect Street in Georgetown in October of 2002, clusters of curious onlookers gathered to gawk at Italian beauty and screen siren Sofia Loren who was seated at a long table at Cafe Milano where she was being honored by NIAF. Every year NIAF hosts a private dinner at Milano for the honorees and a mixture of VIPs which has included Deana Martin, Joey "Pants," Danny DiVito, Barbara Sinatra and former honoree – globally-known businessman and Cafe Milano's Franco Nuschese at their 40th Anniversary.  This was just one of Milano's most memorable events with many more to follow.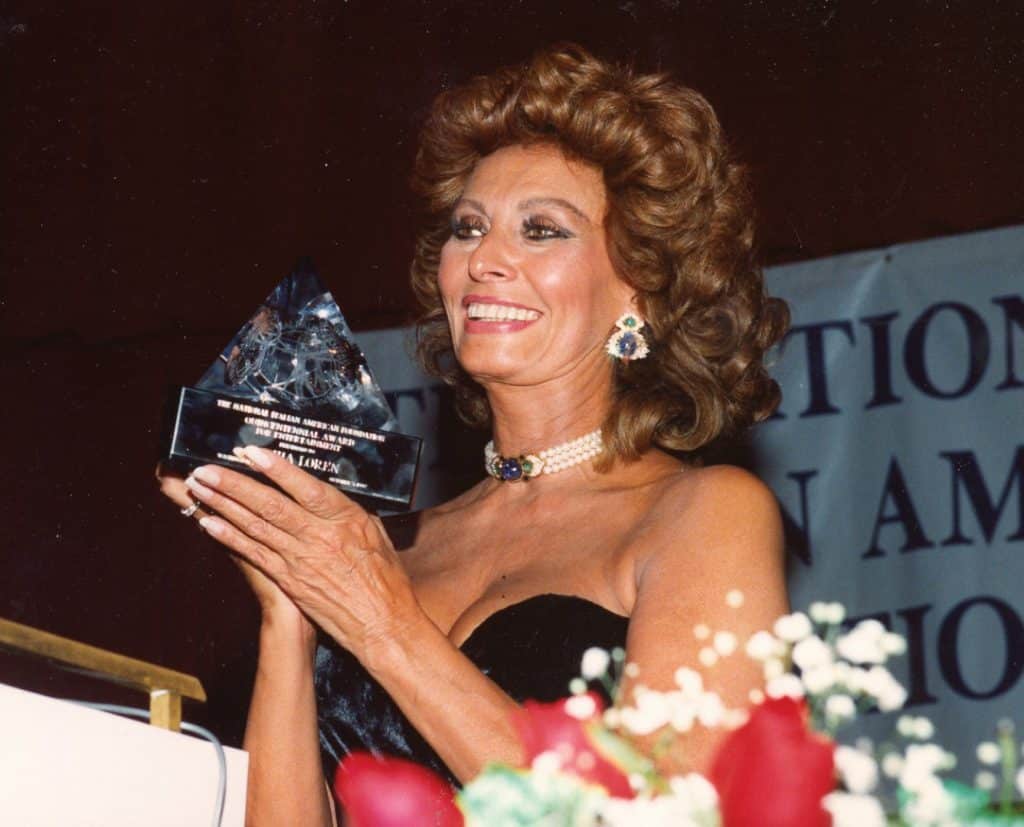 Photo credit: Courtesy of NIAF
On April 16th of 2008, Franco and his executive chef Fabio Salvatore hosted the 81st birthday lunch for Pope Benedict XVI at the Vatican Embassy in Washington, DC.  For any devoted Catholic that would be a heart stopper.  It was. So how do you create the perfect menu for a Pope? Well, you go back to your childhood and secure your grandmother's recipe and then try to find the authentic ingredients and you call upon your knowledge of the best Italian wines, also a part of childhood.  But mum was the  word about the menu. "We were told by Archbishop Pietro Sambi, nuncio to the United States, to not to reveal the menus, the budgets or even the ingredients of dishes we're preparing," Nuschese told Catholic News Service at the time. "I was glad initially because it's an incredible honor to cook for the Pope but the full weight of it didn't really hit me until about a week later. And then I got really nervous," said Salvatore. Both participated in creating and planning the menu.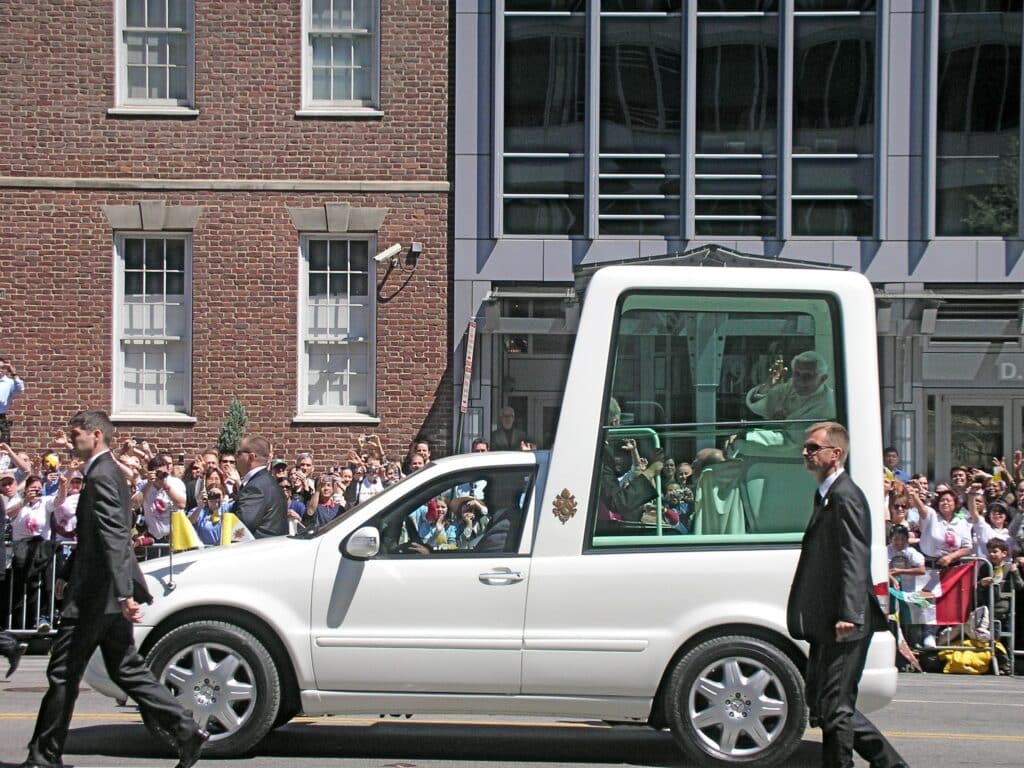 Photo credit: Courtesy of the White House
Nuschese grew up in one of the most romantic areas in the world – The Amalfi coast, specifically the small,  charming and picturesque town of Minori, next to their more famous relative  – Positano.  "I have great memories from my childhood, although I left Italy at a young age. I was very fortunate to live on, to be born on the Amalfi Coast, best known for its hospitality," Franco told Hollywood on the Potomac.  "I always got myself a summer job when I was not going to school. But I never really planned to work in this business.  I moved to London in 1977 and the only way to support myself was to work in restaurants. Also, I wanted to attend a school where I could study English, so I stayed in London. When I left London in 1983, I went to Las Vegas and stayed for years. Vegas was a great experience.  I worked for Csesar's Palace in all the aspects of the hospitality and gaming industry." From there, it was on to other destinations before landing in Washington, DC.  "Someone offered me a job in Washington, so I came here in 1991 to open a restaurant downtown. I opened the restaurant and then a year later I opened Cafe Milano."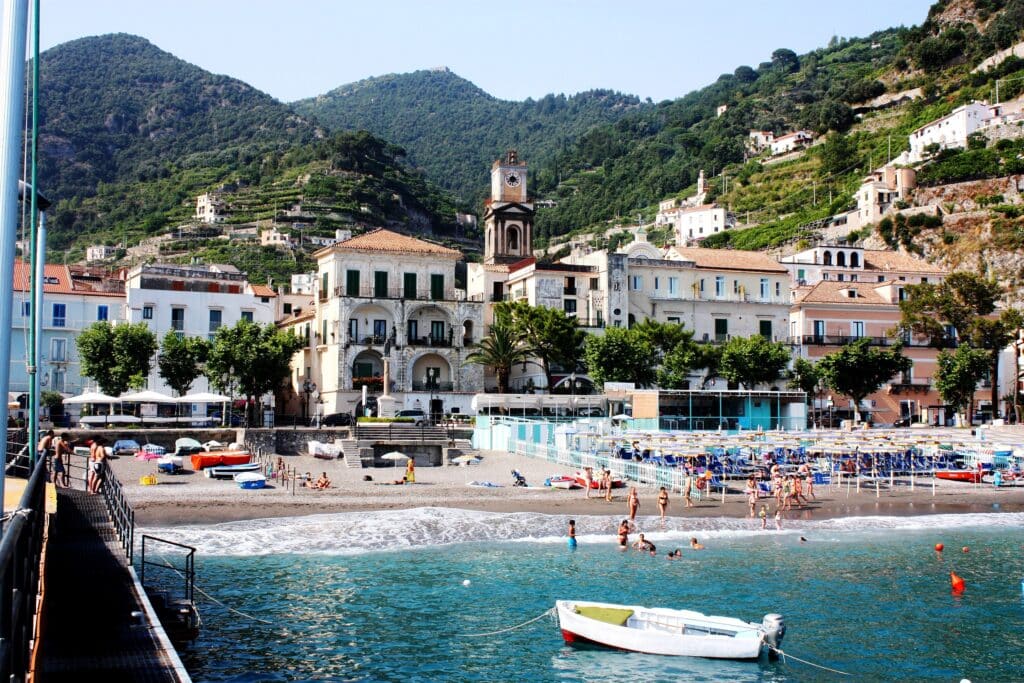 Photo credit: Wikimedia Commons
"The space was already closed for one year. It was named Bread and Chocolate. I liked the space because it was very small. It was 52 seats and I envisioned in my mind a nice charming restaurant. I fell in love with Georgetown. I really thought that it could have become a nice casual place for the people who lived in Georgetown and then we could have catered to the students. So I felt in love with the idea to do this restaurant. I think that at a time I knew that I could have a lot of fun and that's where the idea started. Of course it took I think a year for me to leave my job. We actually started to speak about again in the spring of 1992. And then I remember that I started doing some of the work over here in the summer of 1992 and we ended up open opening on November the third."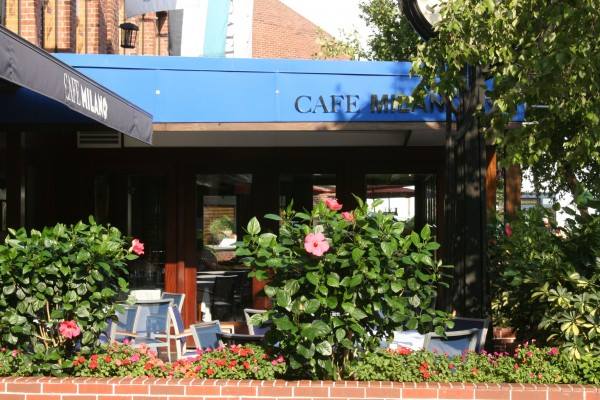 Meanwhile, across the Italian border, another young man was headed to a similar destination. Laurent Menoud grew up in a beautiful town called Annecy in the French Alps. "It's called the Venice of the Alps because there's a beautiful lake and there's a canal that goes through the old town. It's like the main town. And then there's an old town which looks like very much like Venice. So I grew up in this town – very charming, midsize, beautiful mountains surrounding the lake between Switzerland and Italy.  After high school I decided to go to hotel school in Switzerland. It was my own decision actually. I wanted to be a chef. The big influence was my mom. She was a great cook. We were very family oriented, so I was always at home during lunch break and dinner time and I used to see my mom cooking all the time. In the last year of schooling you have to specialize. The first two years we learn everything, but the last year you have to specialize in something. So they geared me into the front of the house. So that's how I ended up at the front of the house."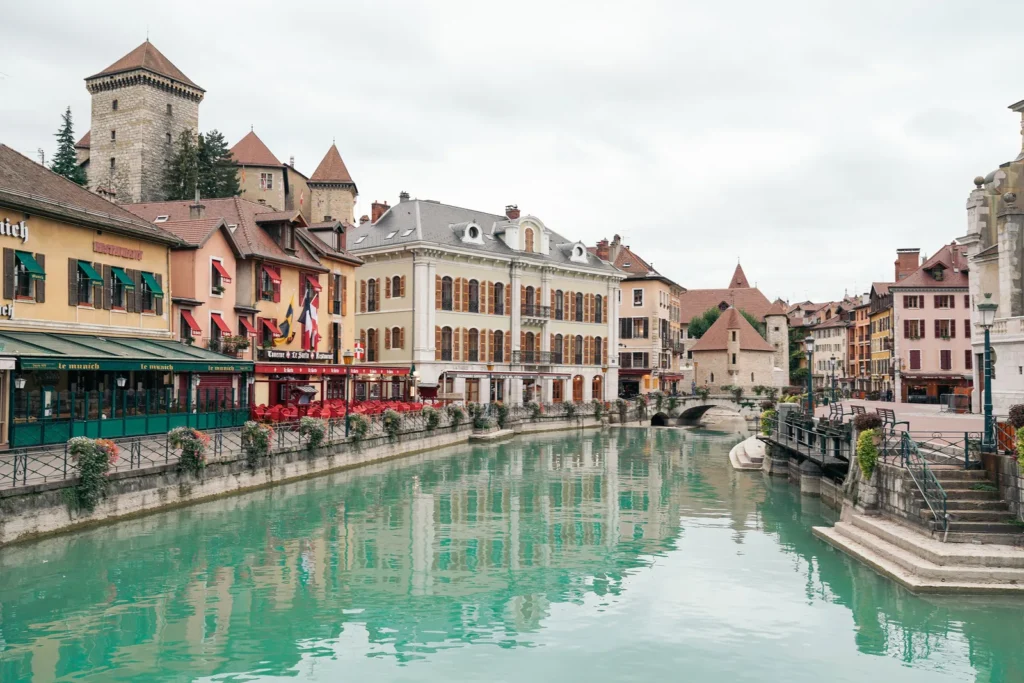 The Thiou river in Annecy's old town. Photo credit: Elizabeth Wellington for Vogue

After collective experiences that took Laurent from Paris to Short Hills, New Jersey, he had a serendipitous meeting with Franco that began their long standing "marriage" at Cafe Milano. Statistically, we know how long marriages last, so we asked him how they have managed to survive all these years together.  "It's not rosy every day, but you gotta make it work and making it work – that's the secrets to success. For me, coming from fine dining, it was a little bit of a different environment because this is much more fast space, high volume, but still doing a high kind of service – elegant and kind of a fine dining service. I didn't know the city, so when I came, I really learned a lot of things from Franco. He was a big mentor for me and his world, working and taking care of people. I learned a lot from him about that because he has this Italian way, the Italian way of taking care of people, which is a way of making people happy. So the dynamics between us works because I think we complete each other in different ways. Franco is very theatrical sometimes and I'm a very calm person. So in this way I'm very different than him and very patient. I have a lot of pressure. But yes, it is like a marriage. You gotta make it work. It's not beautiful every day of course but that's the secret of the success."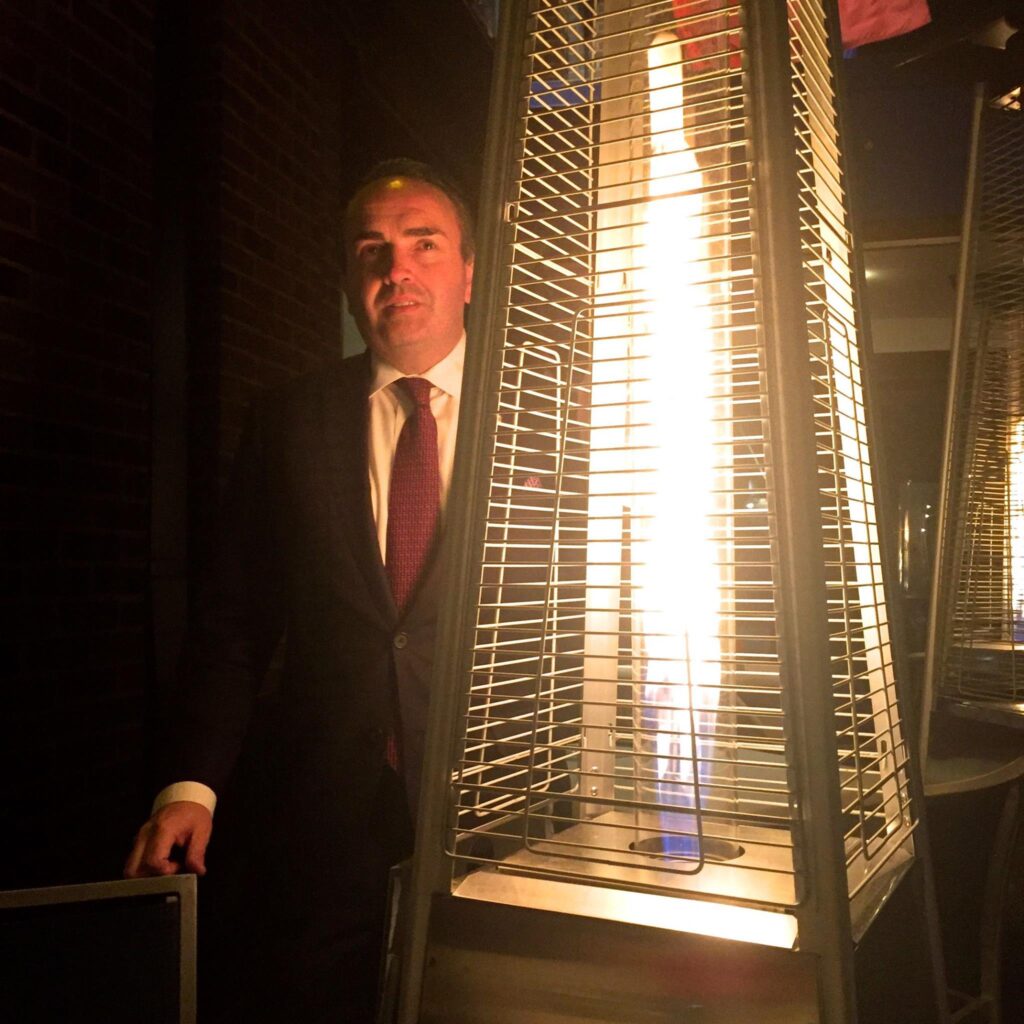 Laurent Menoud. Photo credit: Janet Donovan
As for the details of being the main man in charge of catering to the needs of celebrities, politicians and DC big wigs who flock to his restaurant nightly. "I probably have names and table preferences of a thousand people in my head," he told us. "Every client wants the best real estate table-wise. You need to be quick in making decisions, very discrete about your clientele and have a lot of patience." He calls it his mental rolodex.
So the party continues.  For some, it's like Cheers where everyone knows your name. For others it the power place to see and be seen.  For all, it's home away from home.
"I am incredibly honored and humbled by all of the love you are giving me tonight," said  Nuschese, "But I want you to know one thing – this party is for you. We would not be here tonight if it wasn't for you and for all the support you have given us over the last thirty years."
Happy 30th Cafe Milano:

What a party at Cafe Milano looks and feels like.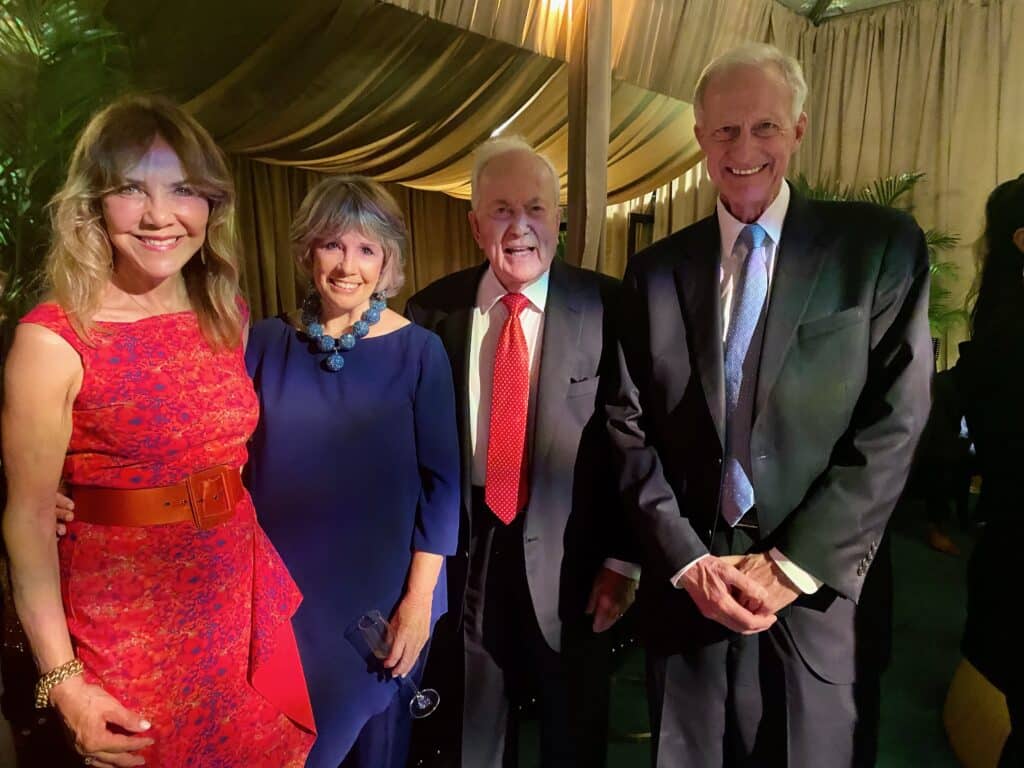 Barbara Harrison, Catherine Hand, Lloyd Hand, Jack Evans    Photo credit: Janet Donovan
Album photo credit: Paul Morigi/Getty Images
Urban jazz harmonicist Frédéric Yonnet and his band performed.

WATCH THE VIDEO HERE:  IMG_6761