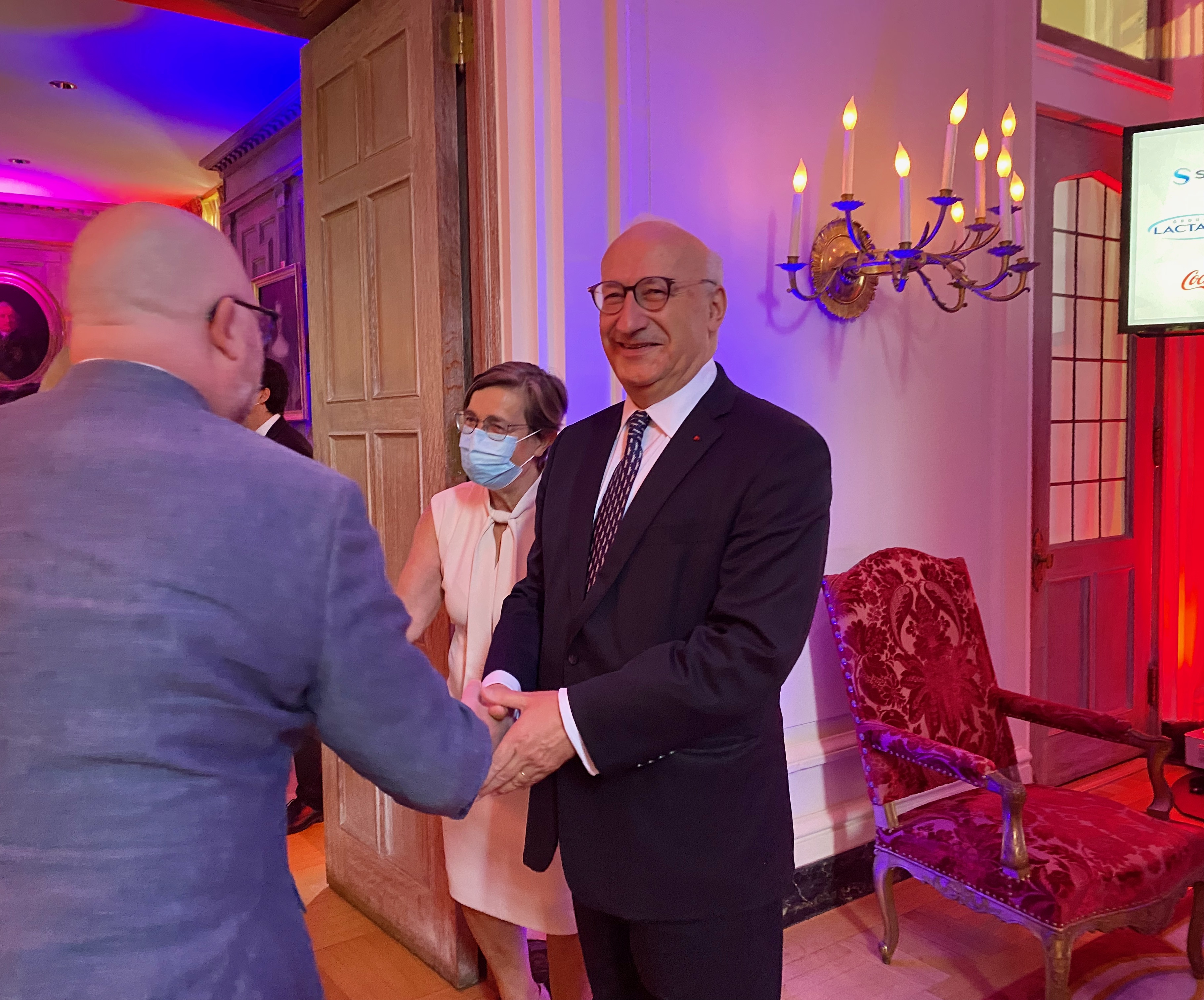 "Bastille Day"
Photo credit: Janet Donovan
"When we think of July 14, we generally think of the storming of the Bastille in 1789 and 'Bastille Day' as many countries call it. For the French, July 14 is an opportunity to come together and celebrate. This tradition was established in 1790 with 'Federation Day' which brought together the French people in republican banquets to celebrate concord and restored national unity. In 1880, July 14 became our 'National Holiday' with military parades, fireworks, balls and popular celebrations. Since then, July 14 has been an opportunity for the French people across France and the world to meet and celebrate the awakening of freedom together." Victor Hugo
The Ambassador of France to the United States Philippe Etienne and Madame Patricia Etienne hosted a cocktail reception at the residence featuring special remarks made by The Deputy Secretary of State of the United States Madame Wendy Sherman.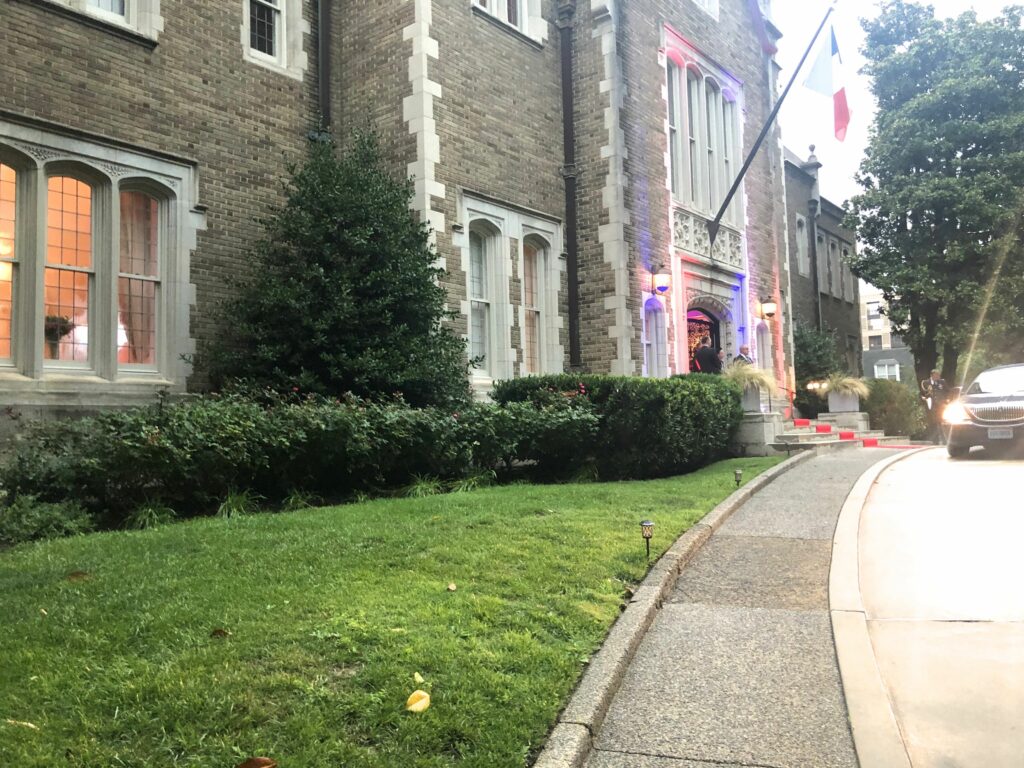 "Patricia and I are delighted to welcome you to celebrate France's national holiday Bastille Day. I would like first to offer my deepest thanks to the Deputy Secretary of State Wendy Sherman who agreed to be part of this public celebration which means a lot to us. Celebrating Bastille Day in the United States is especially meaningful in a letter written in December 17 88 on the eve of the French revolution. Then US ambassador to France Thomas Jefferson told George Washington that the French nation has been awakened by our revolution. We celebrate one of the major mile stones in the establishment of our unbreakable ties rooted in the venues of the Republic – liberty, equality and fraternity. And today we must still join forces to preserve democratic values that are again under threat.  This morning, I bestowed the legend of honor, open three American veterans in a ceremony from world war two in a ceremony."
"It is truly my honor to be with you. It is an Ambassador's job first and foremost to represent his or her government in a foreign capital, but the job goes much deeper than that. A true Ambassador brings with them the best of their nation's culture, outlook opinion, way of life. They extend the hand of friendship to people of their host country, not just to their government counterparts. They build and strengthen and fortify the bonds between nations, whether those ties are new or centuries old. Philippe is an Ambassador among Ambassadors. He does all of those things and more."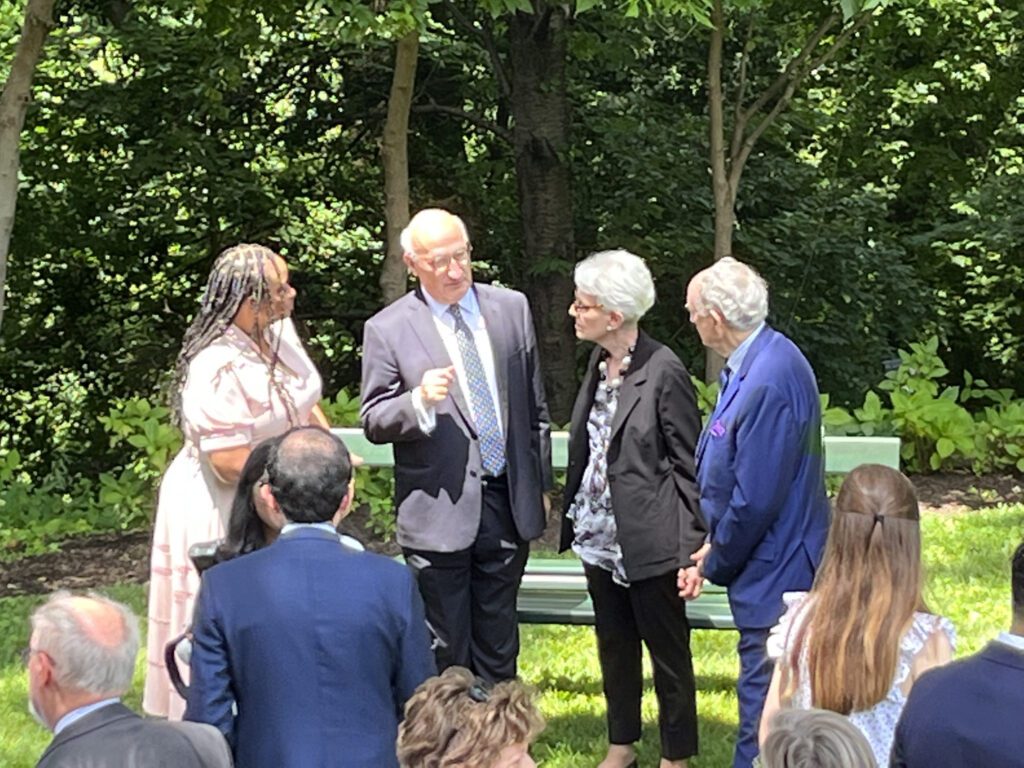 Ambassador Etienne and Deputy Secretary of State of the United States Madame Wendy Sherman (center)  Photo courtesy of French Cultural Society.
"Mr. Ambassador, President Macron and the people of France could not ask for a better representative and President Biden and the American people could not ask for a better friend than you or a more generous hospitable symbol, a modern Colossus in New York Harbor, holding out a beacon of hope and welcome to the world which was in fact, a gift from France. Today, Lady Liberty's little sister Ambassador Etienne called the replica last year is, as he noted, wearing the colors of the Ukrainian flag, the very same values and ideals that bring together France and the United States. Mr. Ambassador, thank you again for the incredible honor of joining you today and thank you to the people of France for 244 years of steadfast friendship. Happy Bastille Day. Thank you, my friend."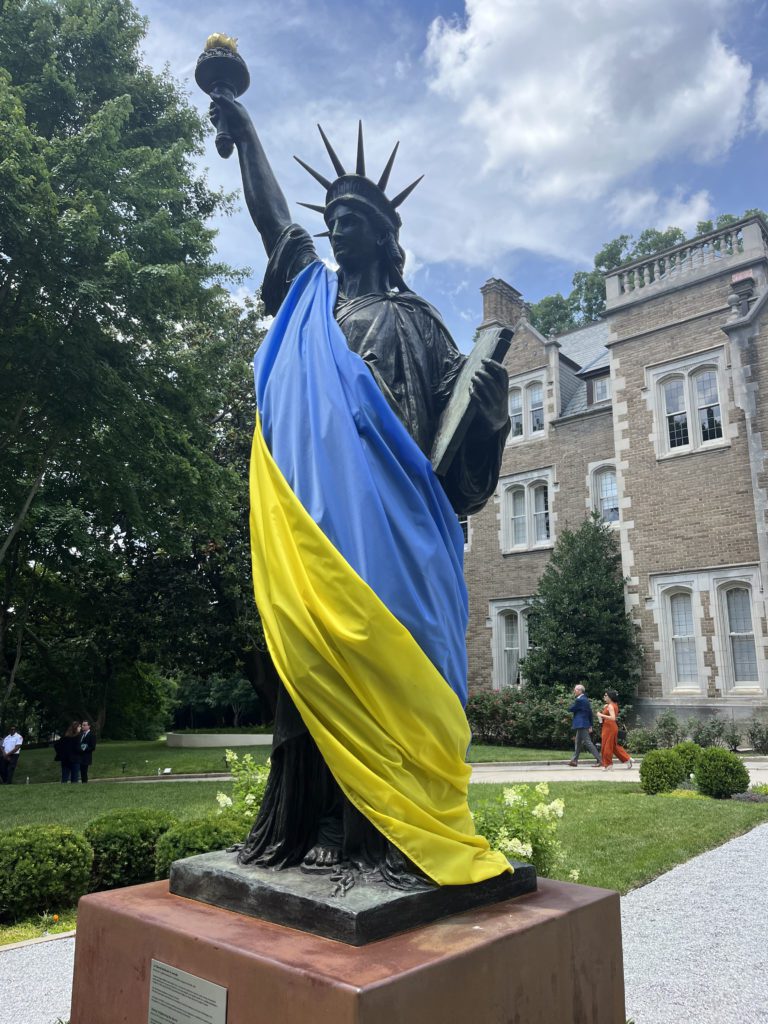 Photo courtesy of French Cultural Society
Then there's Marie Antoinette. No Bastille Day is complete without the rumors that swirled around her, untrue according to historians. The story behind "Let Them Eat Cake" Marie Antoinette's famous quote, King Louis XVI's wife and the Queen of France during the French Revolution, is that at some point around 1789, when being told that her starving subjects had no bread, Marie-Antoinette supposedly sniffed, 'Qu'ils mangent de la brioche'— 'Let Them Eat Cake' in French. Then off with her head….

The rumors have persisted throughout the ages, despite what history tells us, but folklore is always more amusing.
This from the Smithsonian: