Butter to go!
Photo credit: Neshan H. Naltchayan

Executive chef Mike Cordero's newest concept – Flat Iron Steak and Saloon – is located in the heart of Old Town Alexandria.
On Tuesday July 23rd, they opened their doors to members of the media and tastemakers for a preview of the new concept's menu and signature cocktails.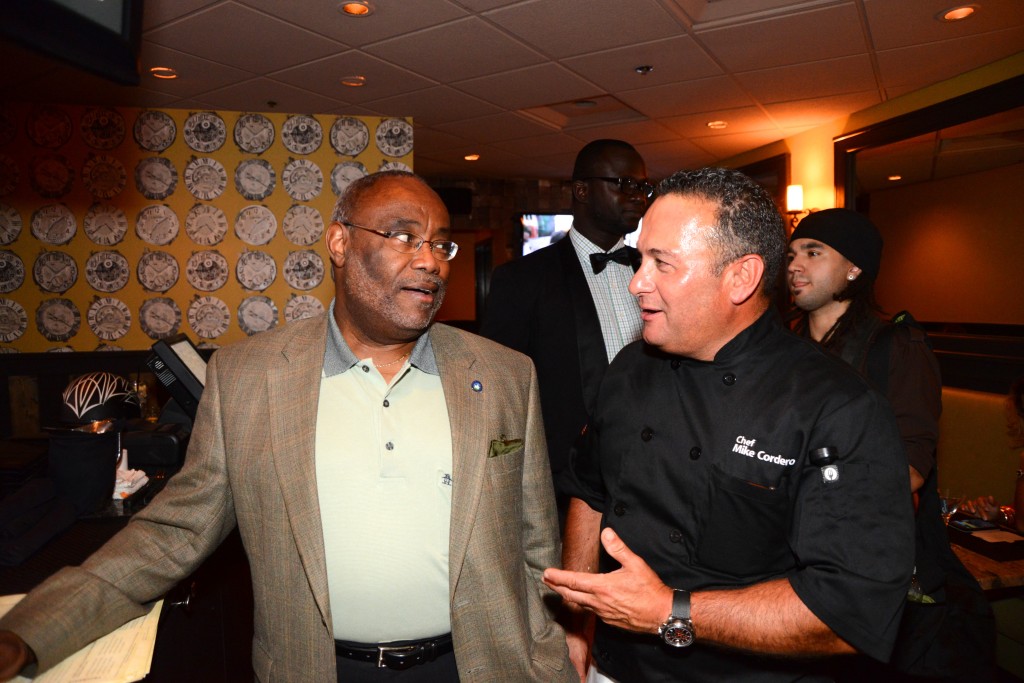 Mayor of Alexandria Bill Euille with Chef Mike Cordero

"We are thrilled by the response that Flat Iron and it's menu items have received in the neighborhood. We offer various cuts of steak and a selection of signature sauces that have really been a hit.  And the best part is, they're affordable," said Owner/Executive Chef, Mike Cordero.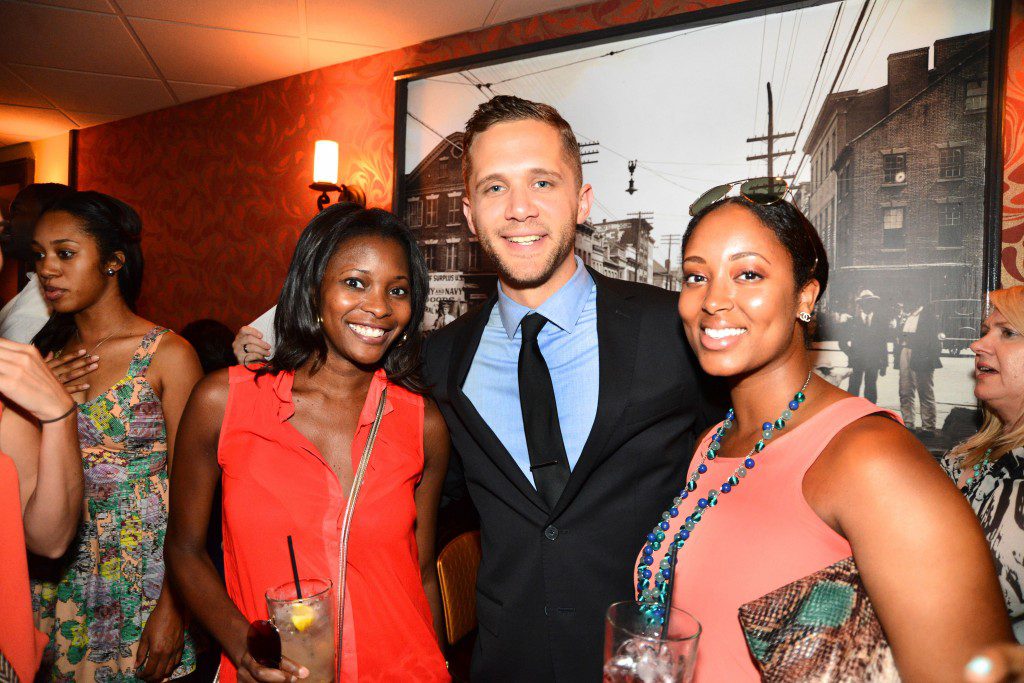 Jummy Olabanji, Anchor for ABC7/WJLA-TV , Scott Parker  with Yodit Gebreyes

Flat Iron Steak & Saloon offers a chic but relaxed ambiance, and boasts grade-A cuts, as well as Chef Mike's signature steak butters.  All guests received takeaways of the signature steak butters in gift bags, as well as other treats.
Designed by "Restaurant Impossible" and "That's so 80's" star Yvette Irene, the new steakhouse carries the swank and feel of a mid-20th century Chicago.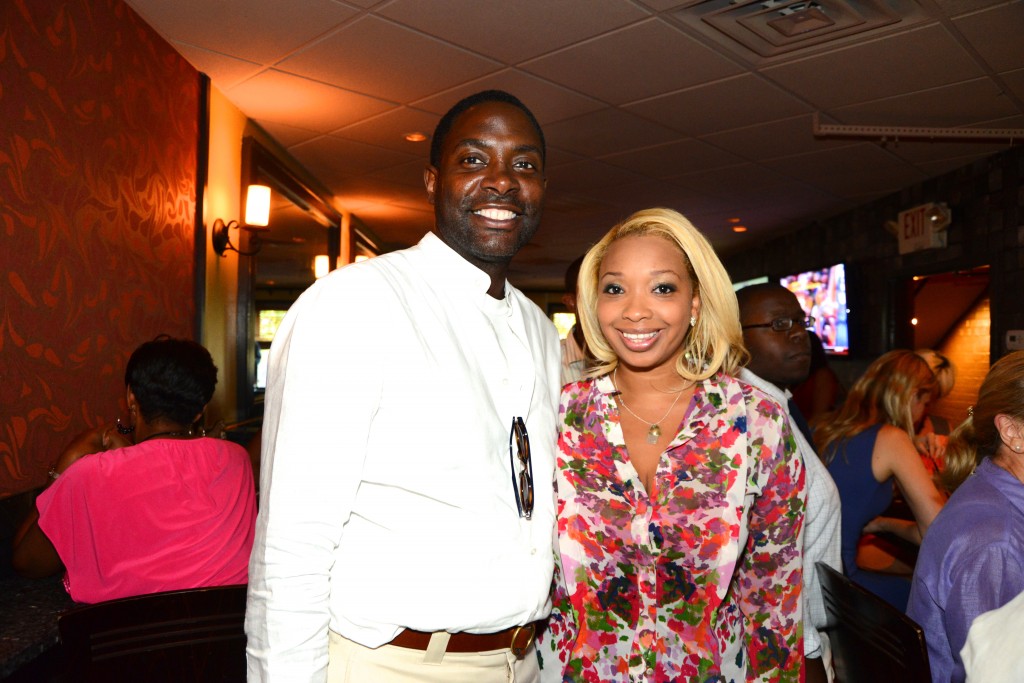 Andre Wells and Chef Huda
Boasting premium cuts and a well curated scotch and bourbon bar; the new concept will be a unique and central addition to Old Town's historic landscape.
Flat Iron Steak and Saloon opens on Friday.