#crossfirereturns!
Videos and interviews: Janet Donovan
Photo credit: Nicole Nicholas
Who in the world would go to a party in 90 degrees weather?  Answer: Everyone that was invited – if it's being hosted by CNN.
Such was the case when they threw a bash at The Carnegie Library for the relaunch of "Crossfire," one of CNN's most successful shows.  No one understands why it was cancelled in the first place, but everyone's happy it's back.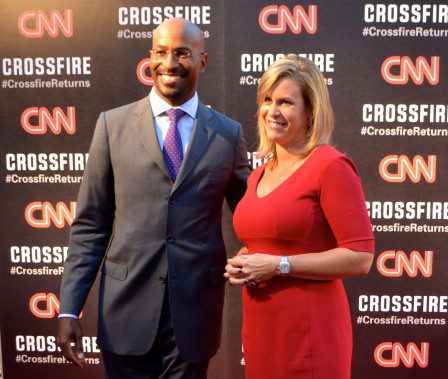 Van Jones and Stephanie Cutter
CNN announced in June that after eight years off the air, a new version of Crossfire would re-launch. Panelists for the new edition are former House Speaker Newt Gingrich and political commentator S. E. Cupp representing the right and political consultant Stephanie Cutter and environmental advocate Van Jones representing the left.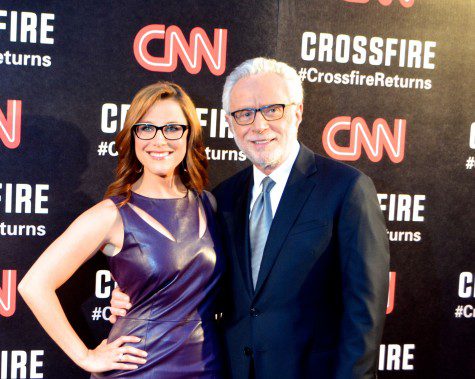 S.E. Cupp with Wolf Blitzer
All four panelists were present as were a sprinkling of former ones including Bill Press and Newt Gingrich.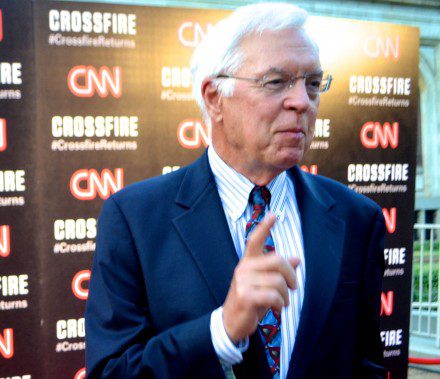 "The biggest mistake that  CNN ever made was to cancel Crossfire and the best decision was to bring it back," said Bill Press.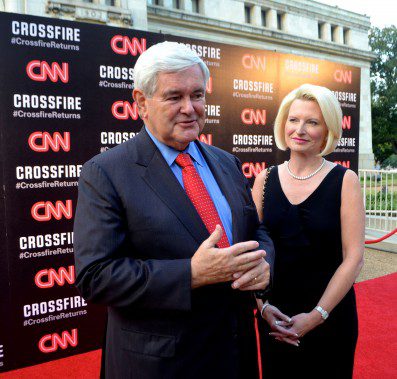 Newt and Callista Gingrich
The Red Carpet: The Interviews

The Scene: