Design Destination!
by guest contributor Sherry Moeller
Photo credit: Joy Asico
Rekindling a former tobacco warehouse in Old Town Alexandria into a design destination, designers Susan Nelson and Todd Martz open Home on Cameron.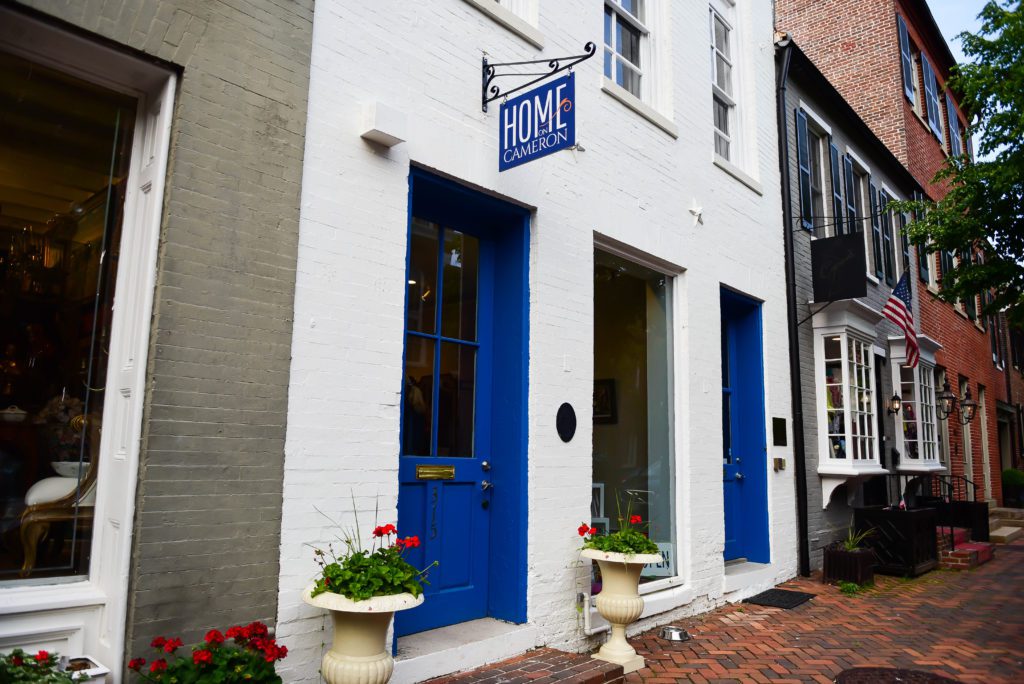 It all began about 13 years ago when Susan Nelson was first starting out as a designer and visited American Eye Showroom in the Washington Design Center and met one of the owners, Todd Martz. They immediately clicked. "He got my design aesthetic and was an invaluable 'partner' for my design projects over the years," says Susan.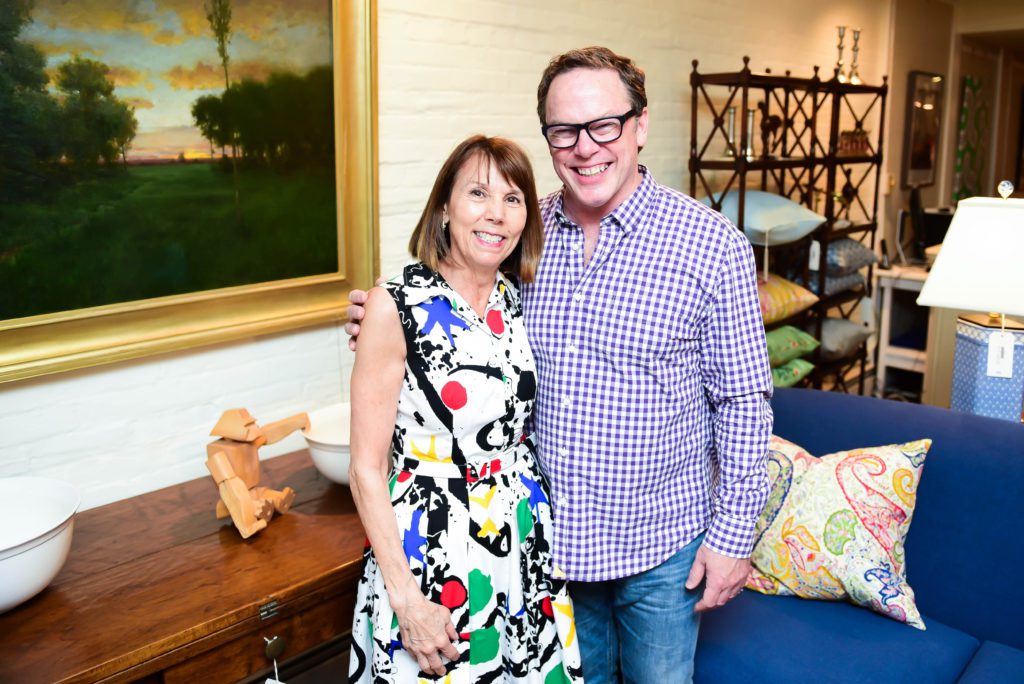 Susan Nelson and Todd Martz
Once Todd sold his share in American Eye two years ago, he was on the hunt for his next venture and that's when things fell into place. "We decided to open a shop together," adds Todd. Called Home on Cameron and located at 315 Cameron Street, Alexandria, Virginia, the new retail shop that includes design services officially opened the end of April with a VIP grand opening and a weekend-long open to the public celebration.
Susan and Todd have shopped national shows, vintage markets and collaborated with artisans to bring consumers and the trade a selection of products for every taste and style. A vast assortment of furniture, including custom tables and upholstered chairs, plus pillows, antiques and colorful accessories for home and pets are among the products on display. Items are grouped as vignettes that can be purchased in their entirety or piece by piece.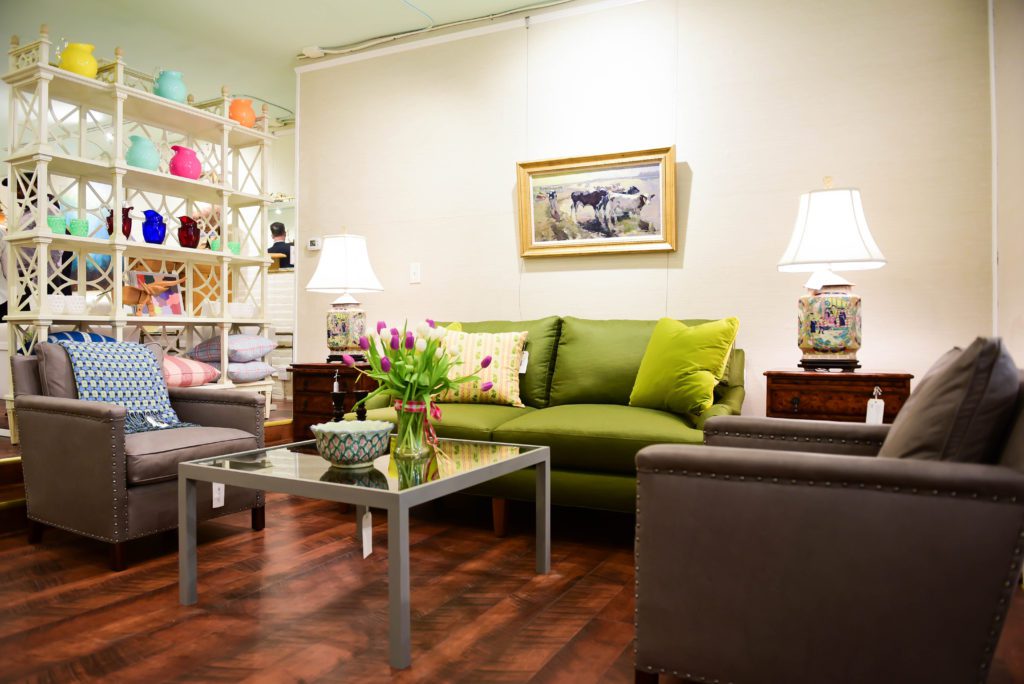 "Our goal is to offer products that can be purchased on the spot to refresh your home immediately, as well as provide a place to order fabrics and styles that suit your space," says Todd. "We want to be a one-stop shop for ideas, education and advice to make your house your home."
Curated art from both established and emerging artists, as well as the option to design your own table and work with a decorative artist are among the specialties of Home on Cameron.
"We don't necessarily have the same approaches to design, but we often think the same and even finish each other's sentences," Susan adds. "But most importantly, we complement one another's designs."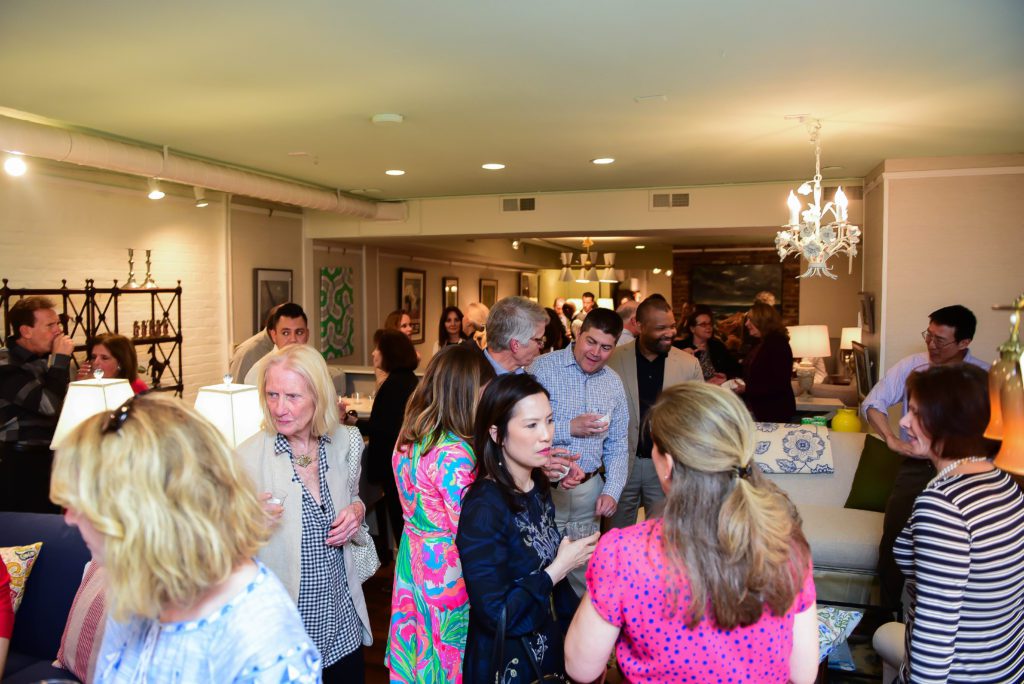 Susan, who studied interior design at Marymount University, brings practical and personal design solutions to decorating challenges. She has a love of color and the ability to mix patterns to create inspiring spaces. Todd, who studied interior design at the University of Maryland, has an extensive historical knowledge of architecture and furniture styles that complement his adept use of color and texture to design energized rooms and entire homes.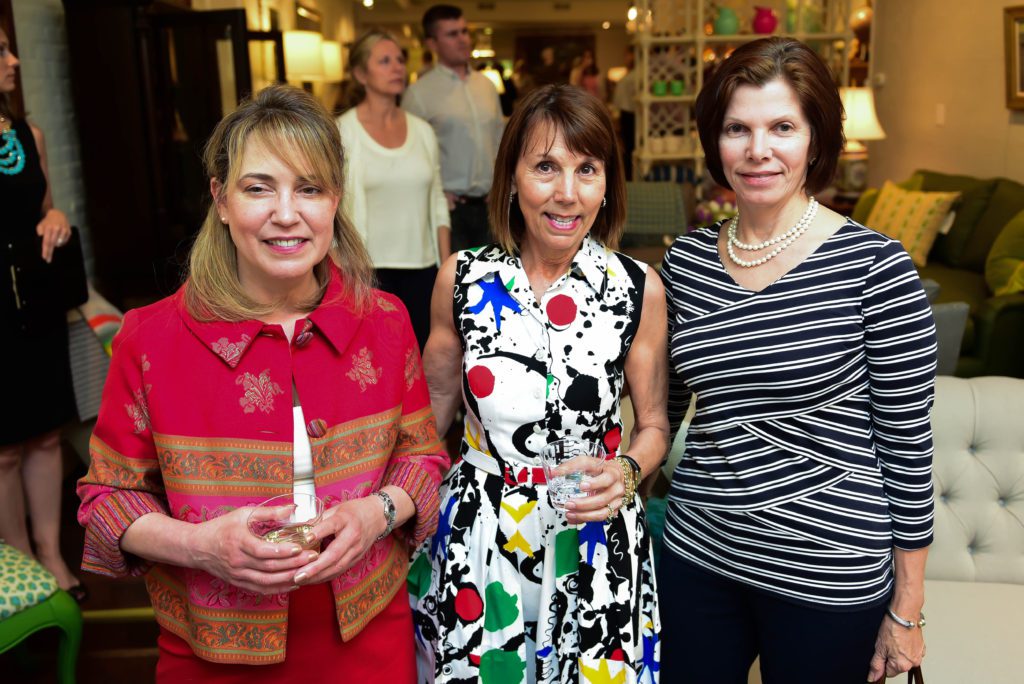 Katie Johnson, Susan Nelson and Patricia DiZebba
Visitors to the grand opening celebrations could enter to win a two-hour design consultation as well as other home décor products. Home on Cameron hours are: Monday closed, Tuesday by appointment, Wednesday 10 a.m. to 5 p.m., Thursday 10 a.m. to 7 p.m., Friday-Saturday 10 a.m. to 5 p.m., and Sunday 12 noon to 4 p.m., or any day by appointment. Underground and municipal parking lots are close by for easy access.
"We believe that entering your home should make you happy," Susan says. "We want to be your destination for creating spaces you love. After all, there's no place like home!"

Save
Save
Save
Save