"Deutschland 83"
Photo credit: Kris Conner – Getty Images

"I like everything about it," Nico Hofmann, Chairman of UFA Fiction and Executive producer of Deutschland 83 told Hollywood on the Potomac, "because everybody had a lot of fun doing it. It's not the stupid little didactic German without any humor. There's a lot of humor. It's really based on the taste and on the writing skills of Anna Winger. Because she's American and her husband is German, you got a beautiful mix between the two spirits; and nobody in Germany could have written it like it is. So it's really, very unique."
"Deutschland 83" is a coming-of-age story within a suspenseful thriller, set against the real events, culture wars and political realities of Germany in the 1980s that was screened at the MPAA (Motion Picture Association of America.) "It's 1983. The Cold War is hot. The threat of nuclear conflict looms. Martin Rauch, born and raised in East Germany, is sent to West Germany as a reluctant undercover spy for the Stasi Foreign Service. Hiding in plain sight in the West German army, this inexperienced covert agent must gather the secrets of NATO military strategy. Everything is new, nothing is quite what it seems and everyone he encounters is harboring secrets, both political and personal."
"I had been serving in the West German Army in the 80s," Joerg Winger, Creator and Executive Producer told us, "and I was actually trained to listen to Russian troops so I learned Russian for six months and then I was wearing a bug phone and I was taping their conversations. During that time on our military base at Christmas, people from the Russian side would wish us Merry Christmas personally which means that we knew there were moles on our base, we knew that the Communist side knew about us, so Anna and I were talking a lot about how we could turn this into a story."
"Then I had an idea that we should tell it from the point of view of the mole," said Anna Winger, Creator and Writer.  "So the show is told from the point of view of a young man who's undercover, he's from East Germany, he's working for the Stasi, which was the East German intelligence, and he's working undercover in the Bundeswehr, which is the West German Army. We sort of took from this experience that Joerg had in the 80s and then made everything up. "
We asked both Joerg and Anna if they thought they could be a spy.  "Well, Joerg feels that he wouldn't make a good spy, but I feel that I would make a good spy," replied Anna. "because I'm very talkative and I think people don't expect talkative people to be observant, so they don't reveal themselves. What I mean is that I think people don't expect that people would suspect me of being a spy because we appear very trustworthy."  "I think that if you lived in the Communist East, which I as a West German has always thought extremely depressing, then the appeal of working for the foreign intelligence would have been probably pretty big just to get out," added Joerg.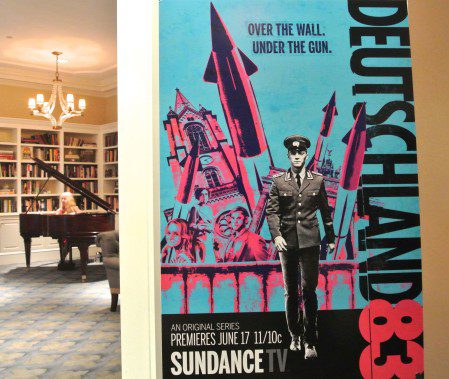 Photo credit: Janet Donovan
This was the first time Anna and Joerg had worked together on a film project. "It's been great," said Anna,"that part of it has been really great. I'm a novelist and my husband is the show-runner of a crime show that's been on in Germany for 15 years.  It's very popular. So during that time, we've always talked about our work but we haven't worked together before and so this was our first that brought together his experience and my experience. It was fun, that part was great. It was difficult for our children though because we were working 25 hours a day on it. They got to know a lot of new babysitters. It was very demanding time-wise, but the working together part was fun."   "It's hard to set the limits," added Joerg.  "When do you stop talking about the series that you're making? It's intense, but it was great fun."
"It has a cold war subject in it. You have the separations of the two big political systems in it. So, I think, it has all to do with the world vision today. There are many topics in it that reoccur with the crisis there with Russia at the moment. I think there's a very global, and very sincere, and deep, emotional impact which touches people," Hofmann told us as regards the appeal of Deutschland 83. "I think Christian Vesper, who picked it, lives between LA and Amsterdam, so he's half Dutch and half American. So perhaps he is an ideal mix of both universes coming together.  Now, I would say, it's a beginning in Germany at the moment for a restart of German productions traveling to other countries. We're working on three other big topics, also about Berlin in the '20s as in the roaring '20s.  Yeah, there's a big appetite. I just came from a negotiation today with AMC. At the moment Netflix is talking to us. We just came from LA last week so there's a lot of energy, and a market for German cinema."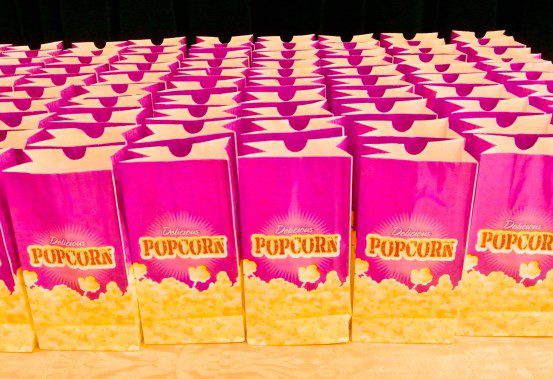 Photo credit: Janet Donovan
The Wingers will be  promoting the series in the States and then it comes out in Europe so they will also promote it in Europe as well as many other countries in the fall.  They are headed to France with their children to take them to some of the festivals.  Last month they went  to Paris where they won the amazing title, Meilleure Série du Monde i.e. Best series in the World and won the best international series prize as well.  "There's a possibility we would do a second season but that won't be decided for a while, so we'll work in other TV projects," said Joerg.
"I loved working with the actors," Anna concluded on what she liked best about doing the series.  "I'm a novelist and so for me it was an amazing experience as a writer. You know when you write a book, you're the only one who's thinking about the characters all the time and you're so inside it but you don't share that with anyone. For me, working with the actors was this amazing experience to see them inhabit the characters that I only had in my mind and I think the writer and the actors are the closest to the character so in that sense, it was just an amazing collaboration for me. We had like a thousand extras on the street, I mean, the budget could never be big enough, let's put it that way,  we've always imagined certain scenes being different but actually it was as close as it could possibly be to what I had imagined. So for me, it was very thrilling."
"For me," added Joerg, "I'm used to working with actors and I'm used to all the things that were new to Anna so for me, I have to say that the best thing about it was to work with Anna."
The screening was followed by a Q and A moderated by Bilal Qureshi, NPR's All Things Considered.  The original series airs on Sundance TV on June 17th.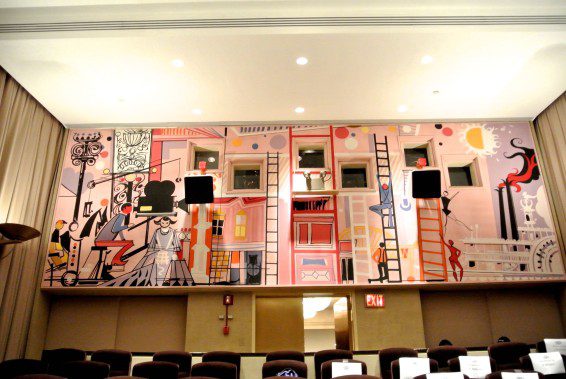 Photo credit: Janet Donovan
On getting to the Sundance TV Channel: