Doggone Winner!
Photo credit: Courtesy of Dana Brewington

"Necessity is the mother of invention and that's basically what happened with me," Dana Brewington told Hollywood on the Potomac.  She was speaking about creating a solution for her Pomeranian dog Mr. Chips given to her as a Christmas present.  "One day he got sick sometime in 2001. It was determined that he had diabetes and it wasn't going to get any better. I had learned to give him insulin and he was having little accidents that he couldn't help because of his condition. My first inclination was to just go out and buy a dog diaper. Well, guess what? In 2001 there weren't any. Because I basically came out of my mother's womb with a threaded needle and symbol in hand and have always been drawn to fashion and design, I basically applied those skills and created something through trial and error."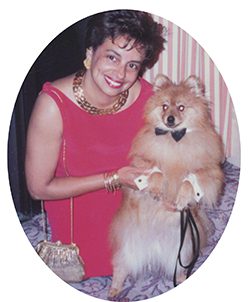 Dana with Mr. Chips
That was the beginning of Doggie Do-Rites – custom-made, first class diapers that will allow dog owners to be welcomed everywhere, and will prohibit dogs from "marking their territory," and will avoid embarrassing accidents at the worse time and place. "When you have several people coming through your home and they all say the same thing are those doggie diapers sooner or later the light bulb clicks on and you say I have got something here. Maybe I should try and market it and produce it. Anyway, it rose out of a need. The dog got sick and it went from being a model citizen in the home to a sick dog that needed care and attention. I knew that I had a winning thing when people just start saying well I want one of those where can I get it."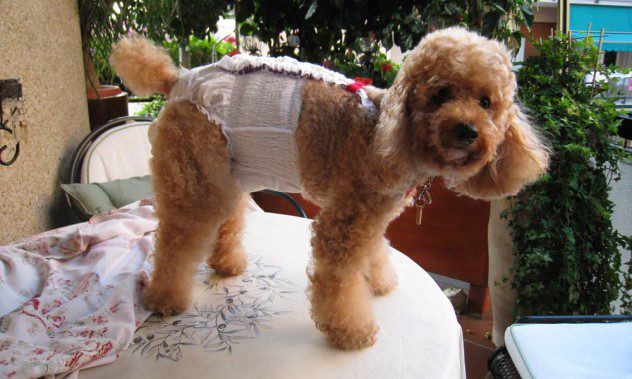 lil' Terrier
Brewington is a graduate of Georgetown University Law Center and a member of both the Pennsylvania and Washington DC Bars. Prior to her retirement in 2010 she worked at the National Credit Union Administration(NCUA) in the General Counsel's Litigation Division. Before joining the NCUA, she served as Senior Counsel at the Federal Deposit Insurance Corporation, (FDIC). After thirty years in the Federal Government, she retired to focus on her passion…design, which led to the creation of "Doggie Do Rites©."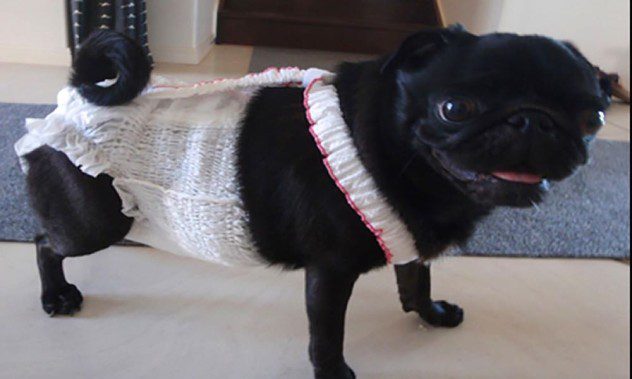 Benny
"I played with a Barbie doll as a child, so I blame Barbie for my skills," she explained.  "I think it comes down the line from what I know about my relatives – my great, great grandfather was a cobbler.  My mother gave me my first Barbie doll when they first came on the market.  At that point Barbie came in a box with a pair of pins and a black and white bathing suit. If you wanted a dress then you had pay for, that was extra. They had a little book where you could select clothing and go in and buy them. It was up to me to dress her.  That was the reason why I started making clothes. I was making them for Barbie when I was about eight or nine years old and my mother bought me I think a McCall pattern although I didn't have the faintest idea what to do with the pattern."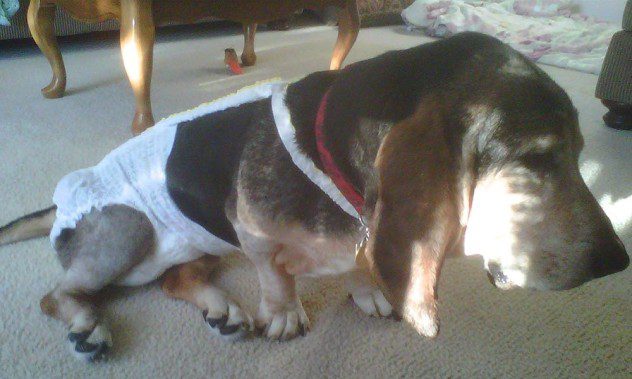 Hound Dog
"My mother worked at juvenile courts and there was a woman, I never will forget her name – Mrs. Spate – and she was in charge of the elevators. She sewed and she was making some elaborate skirts out of the most beautiful material and then it all would be scraped. My mother got the idea to get the scraps from Mrs. Spate and then she gave them to me with the expectation that I would get off my duff and go sew and use this material. I never will forget the moment it finally came together.  We were actually visiting one of my aunt who lives in DC.  While my mother and my aunt talked, I was looking at the patterns for a simple raincoat. That was the first thing I made for her. All of the sudden, I can't explain it, the vision, the knowledge popped into my head and I could see that you had to align the fabric, you put a certain side of the pattern on a fold and they were notches that you had to match. I didn't read this. It just came together," she added.  Despite a law degree, this was her destiny.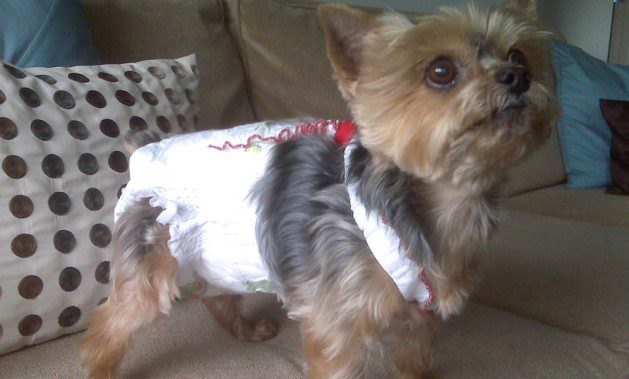 lil' Terrier
"One of my customers was a very gentile southern lady from Mississippi in a small town who was known for her dog Champagne. She was my first customer via word of mouth so she contacted me. Ms. Joyce was one of those crispy woman that whenever she went out, she was always appropriate attired and the dog had to be too because it mirrored her personality. She was quite a social lady about town. She was always having little parties and teas and football and super bowl whatever parties. She was a regular customer. Champagne was up in age and was having bladder issues, so I designed diapers for her dog. What I would do, and this is something I only did for special clients, was to make special designs on the back of the diaper. If Ms. Joyce was having a super bowl party, champagne would get a diaper with a super bowl theme painted on the back of the diaper or sometimes I worked with crystals and glue on lime stones. I would make elaborate designs and if there was a barbecue there might be a barbecue theme so the dog was know in town for its diaper. The dog got written up in the paper because of Ms. Joyce and her dog. It was her companion and Champagne was with her everywhere in the Doggie Do-Rites diapers.
Pay attention all you event planners for the Bark Ball and The Humane Society's upcoming benefits. Do yourself a favor and prepare now.