Downtown Seder..
by guest contributor Linda Roth
Photo credit: Linda Roth
The Downtown Seder at City Winery was not your Jewish grandmother's Seder. This celebration of the story of Passover had significant poignancy for today's political scene. Only a few weeks ago the House passed a resolution condemning antisemitism and all forms of racism. This resolution has symbolic roots in the 4000-year-old Passover story, the political similarities which were explained by Rep. Jerry Nadler. Comedian Judy Gold added an interactive hilarious element. Musical performance group Betty sang the "karpas" spring dip. The meaning of matzah came across in a spiritual gospel song by the Gay Men's Chorus of Washington, DC.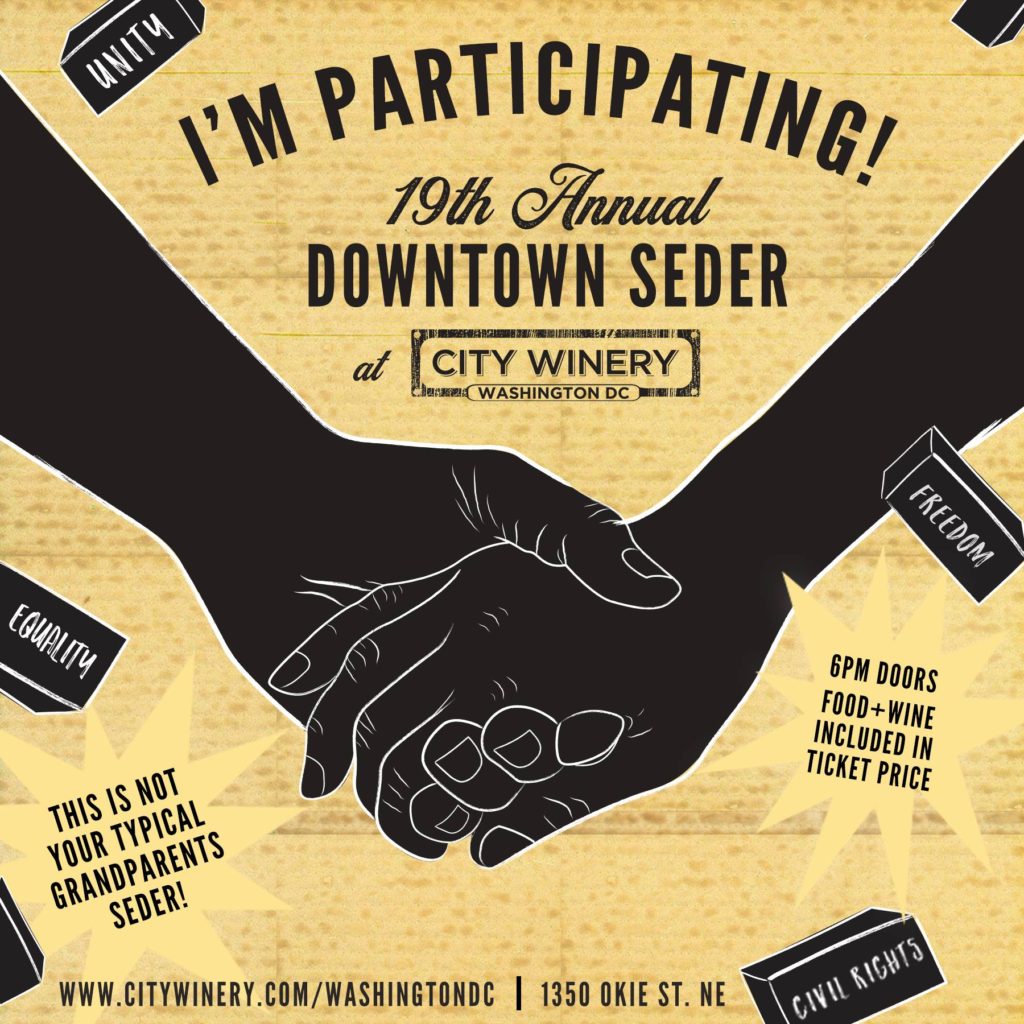 "Like all Seders, we try and experience the bitterness and despair of slavery and empathize with our oppressed brothers & sisters to show empathy for those hurt from the refugee crisis around the world, global hunger, violence against women and LGBT people, the persecution of minorities and immigrants and all those on the other side of walls," said City Winery owner Michael Dorf who was dressed in a vest that appeared to be made of matzah material as he welcomed new age Seder guests.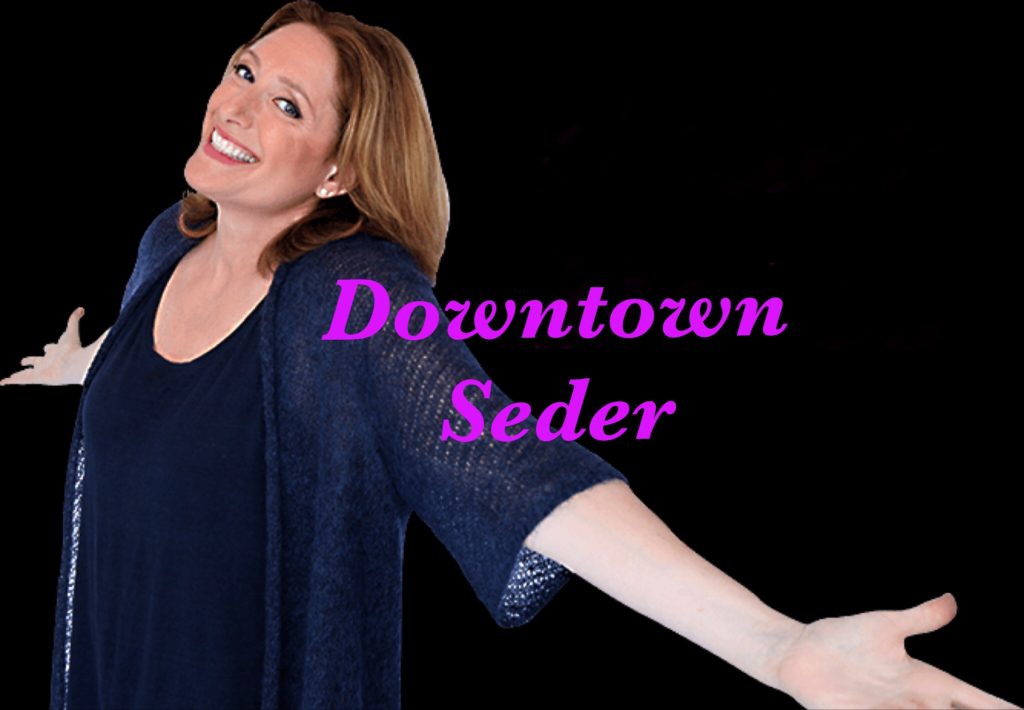 "We take a lot of liberties in our Seder," Dorf continued. "We certainly push the food and wine on you, Jewish or not. We also take a line from the Haggadah text liberally – where it says you should tell the ancient story in a language that you understand. It's why they translated it from Hebrew to Aramaic or English as the language we understand. I took that as why not tell this story in the language of the arts, from music to humor. Let's absorb this important story and have a lot of fun too. "  L'chaim.