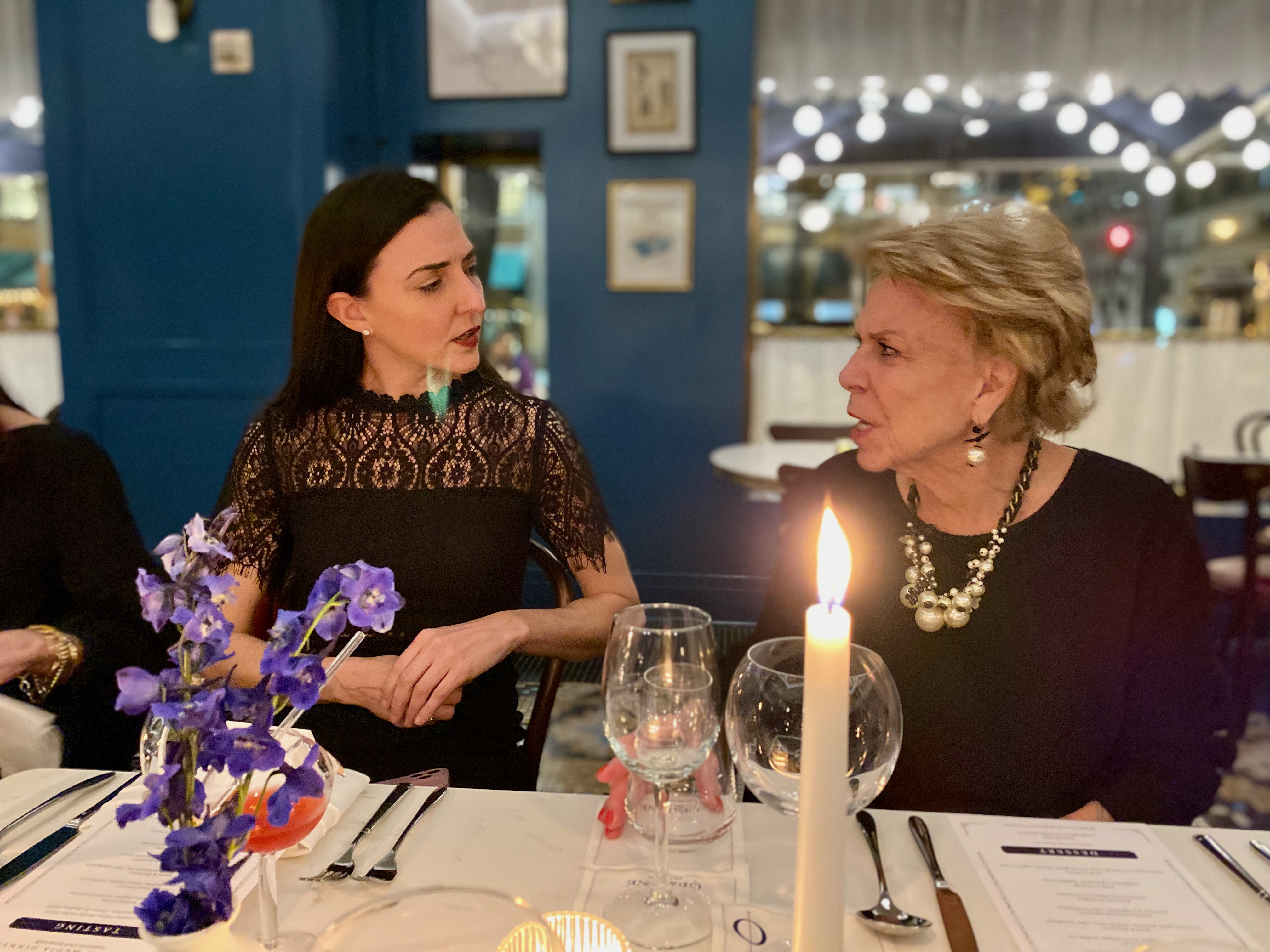 Eat Your Heart Out!
Photo credit: Janet Donovan
He had us at the Tuna Tartare with smoked crème fraîche, fresno pepper and puffed rice and captivated our culinary imagination through seven more courses culminating with the Dame Blanche vanilla gelato with hot fudge and a pirouette.
The he is Executive Chef Kevin Lalli who returned to the Opaline Bar and Brasserie in the Sofitel Hotel, snuggled into a picturesque corner of Lafayette square and the White House, on January 25th and will open his menu to the public on March 6th. By return, we mean he was the executive chef for Sofitel from April of 2018 until the spring of 2021. He oversaw the opening and daily operation of Opaline Bar & Brasserie, in-room dining and banquets while managing a team of 25. Welcome back.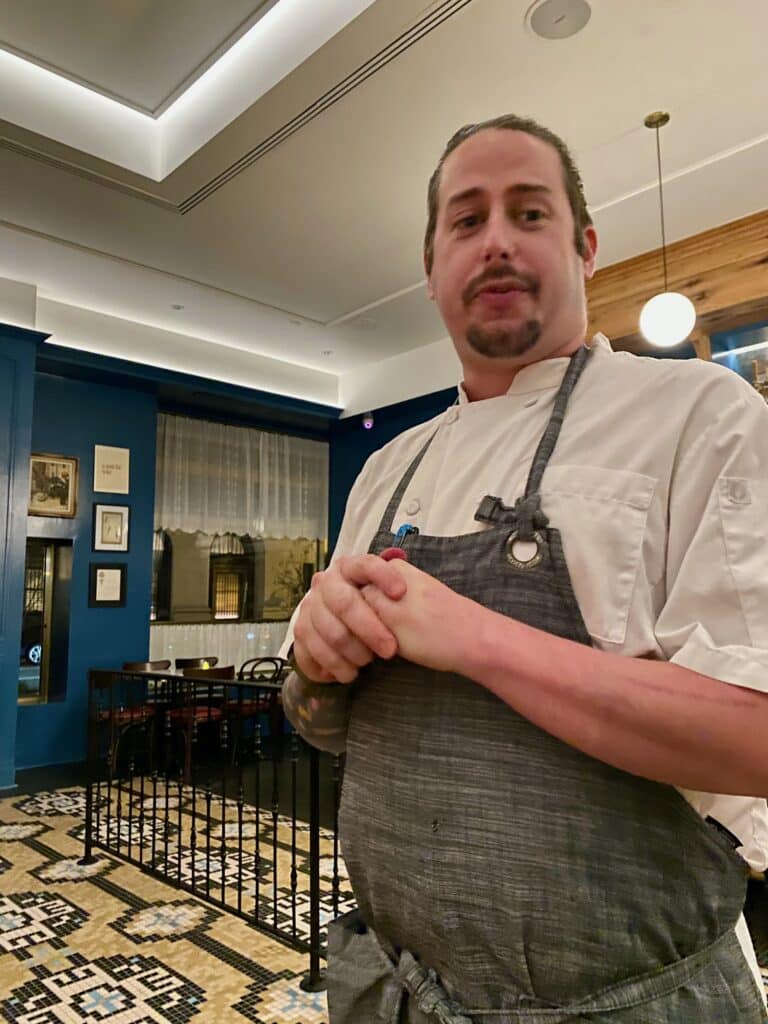 Chef Lalli
"I take inspiration from visiting new restaurants and connecting with other chefs. DC's restaurant scene is thriving once again, bringing so much creativity and diversity," he said. "My food is my greatest form of self-expression. Different foods, cooking methods and presentation, has always been my favorite way of communicating."
A native of Newport, Rhode Island, Chef Lalli's fondest childhood memories took place while cooking with his mother, a hobby that blossomed into a celebrated culinary career. So we would like to especially thank his mother for the Butternut Squash, Agnolotti pancetta, pomegranate with sage brown butter and the Steak au Poivre, black pepper crusted NY strip with roasted garlic spinach with cognac cream. By now, we assume you know it's French cuisine.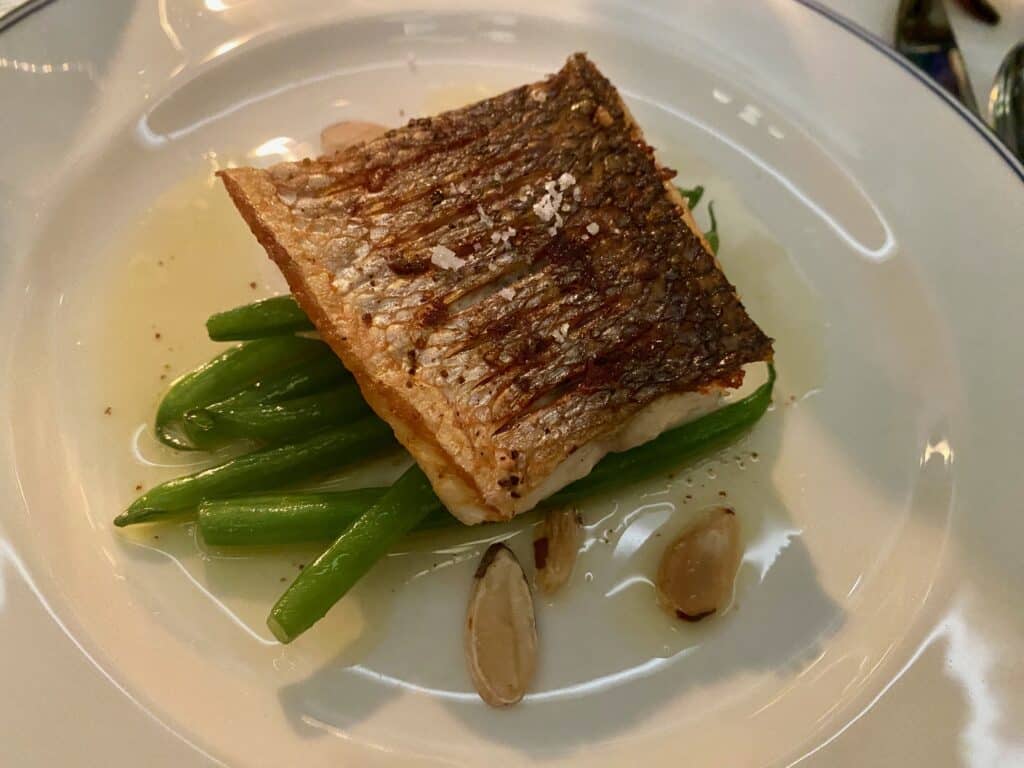 Branzino Almondine, harivots verts, lemon, brown butter
We don't want to upstage the welcoming cocktails, so we are going to backtrack a bit.  Prior to dinner we were treated to exquisite cocktails served in unique glasses – better to see than describe.
Christopher Wilson introduced the wines.  "I'm sure you'll enjoy them throughout the course of the dinner. I'll keep them flowing, trust me. Please note we can do both white and red. I can come around and pass whites and reds. The traditional setting will be white for the first two courses and then pass onto the red for the following until we get to dessert for which we have a separate surprise. But these wines are cousins and they're interchangeable and everything on the menu will pair with both, so if you're not fan white we'll switch you out to the red and vice versa."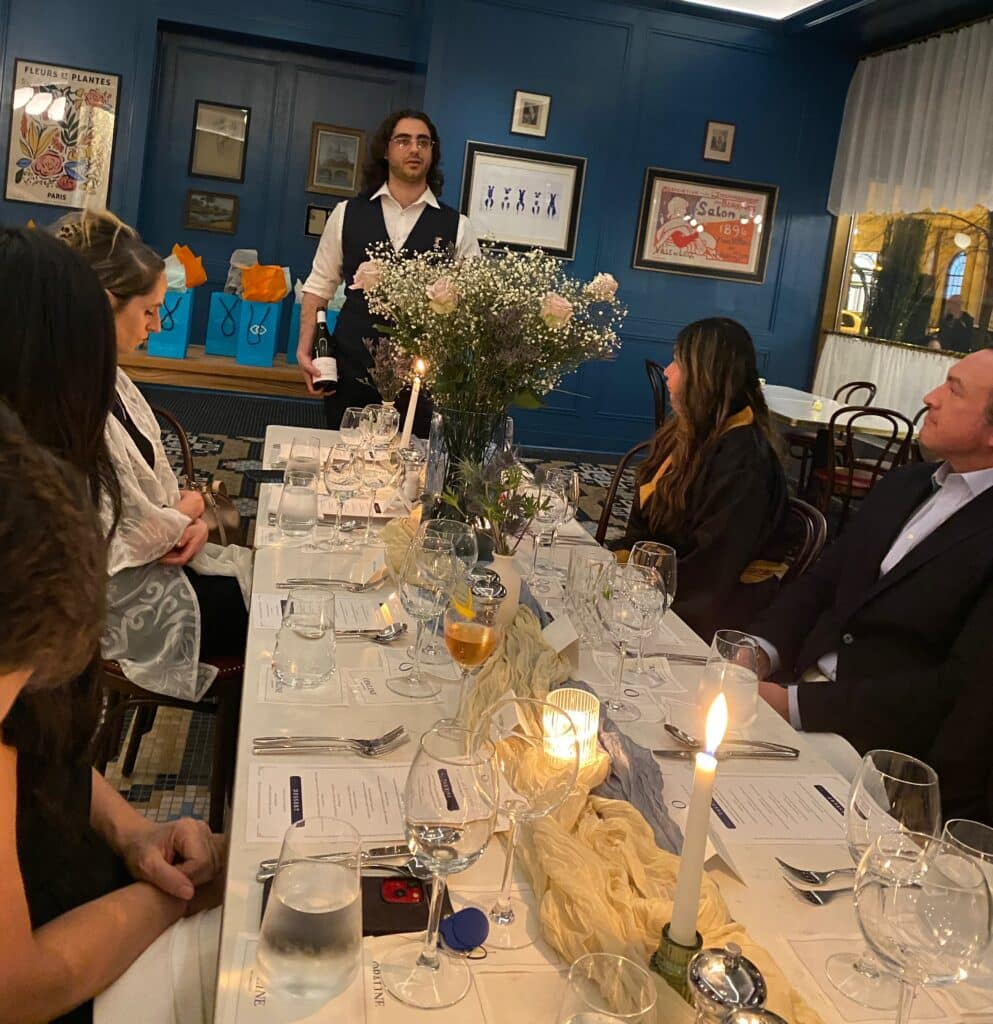 Christopher Wilson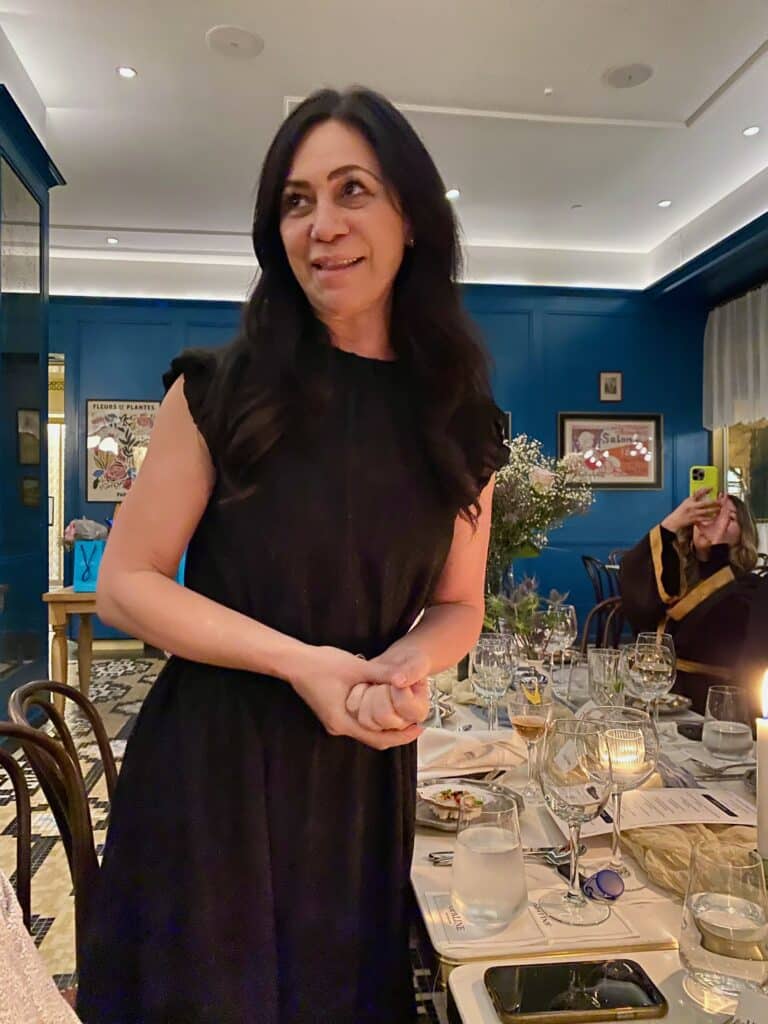 Karla Erales, General Manger, co-hosted the event with Diana Bulger, Area Director of Public Relations
So go Eat Your Heart Out.  We did.  Opaline Bar & Brasserie.