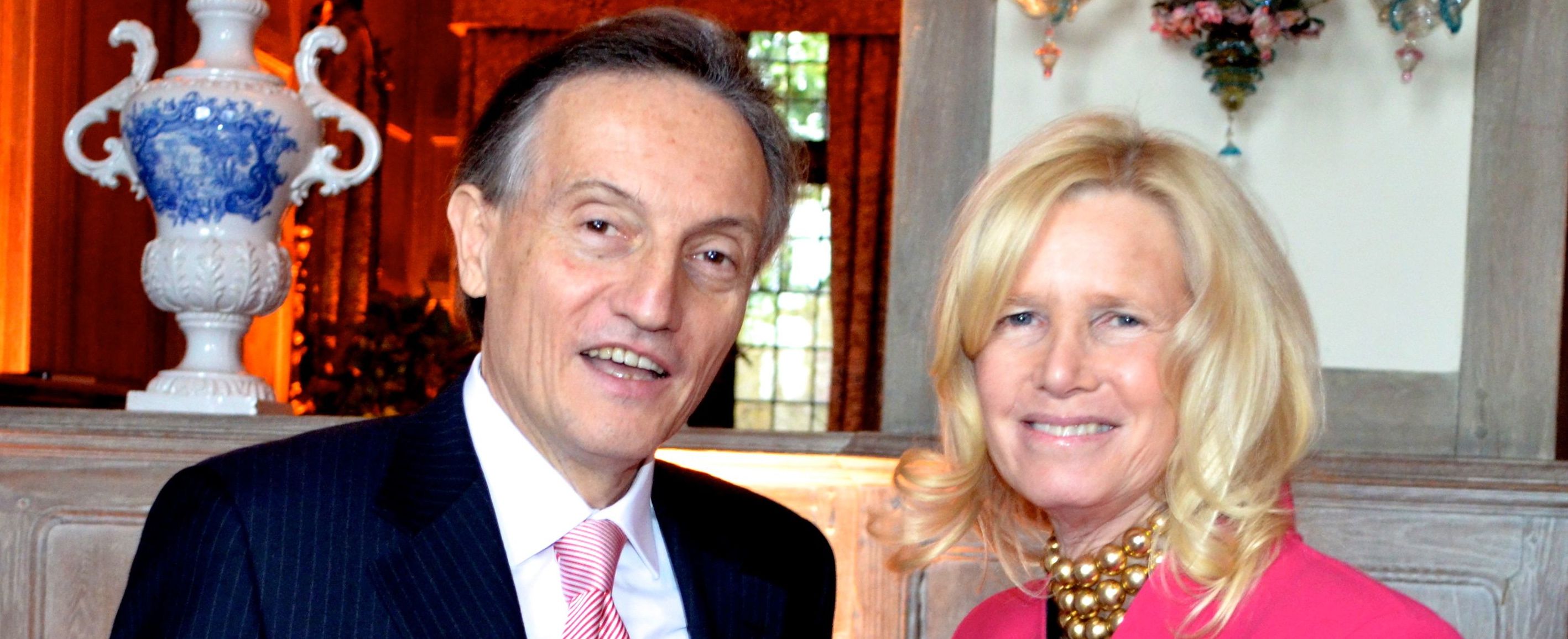 ELLE meets ITALY!
Photo & Video Credit: Janet Donovan
"Hosting this event, as some of you may know, is very significant. It's particularly significant this year. You may ask why. Well, the reason is that 2013 is the year of Italian culture in the United States. We will bring art, design and fashion, and also Italian creativity and innovation to the United States. Once again, fashion and design play such an important role in everything that has to do with Italy and our creativity and our innovation," said The Ambassador of Italy, Claudio Bisogniero.

Sheila Johnson and Ambassador Bisogniero

The "ELLE & GUCCI" evening at Firenze House honored the "DC Power List 2013."  The list: Dr. Jill Biden, Commissioner Mignon L. Clyburn, Michelle Freeman, Senator Kirsten Gillibrand, Maria Teresa Kumar, Alyssa Mastromonaco, Susan McCue, Andrea Mitchell, Susan Molinari and Jessica Yellin.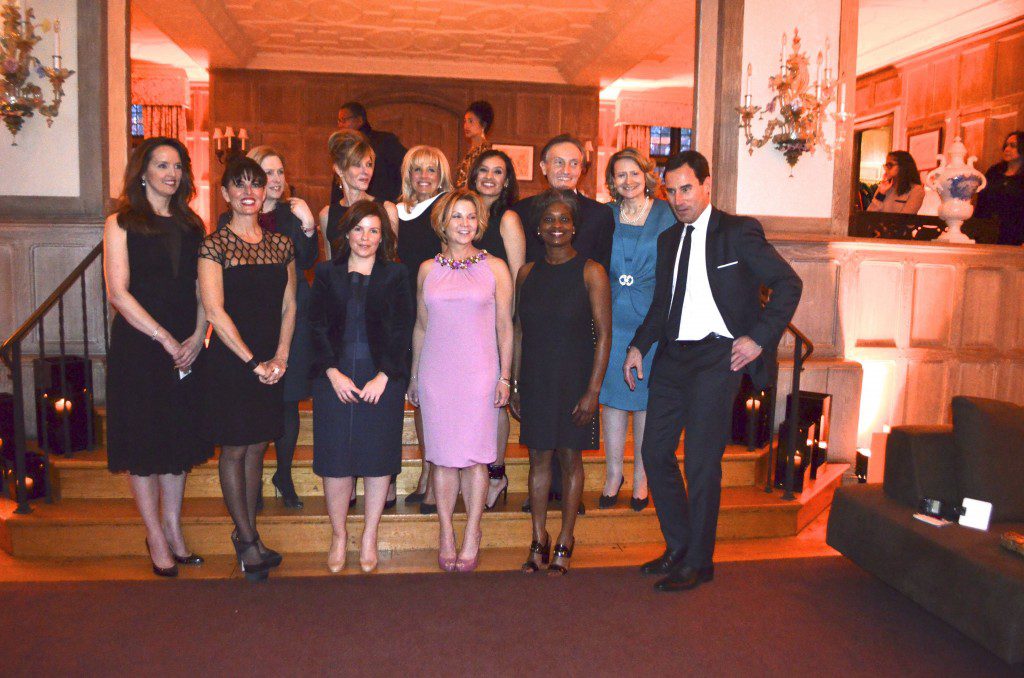 The Honorees, gentleman not included.
The evening had Italy written all over it.  The waiters, the setting, the food, the take away Gucci embossed leather wallet.
"Now, of course, the name Gucci is strictly linked and intertwined with the beauty and the significance of Florence and Tuscany, as many of you who have been to Florence and Tuscany know. To the great – I would say even legendary – artistic heritage of that great city, let me just mention to you that some timeless artistic talents like Michelangelo and, of course, Leonardo, come from that region. There must be something in the air if all of this happened," he continued. 
"Let me also say that the great fashion tradition of Italy and actually Florence dates back from even earlier than Leonardo and Michelangelo because already in the 1300s – 1300s believe it or not – Florence had already become the core center for textiles and, thereby, fashion all over Europe. This is 800 years ago."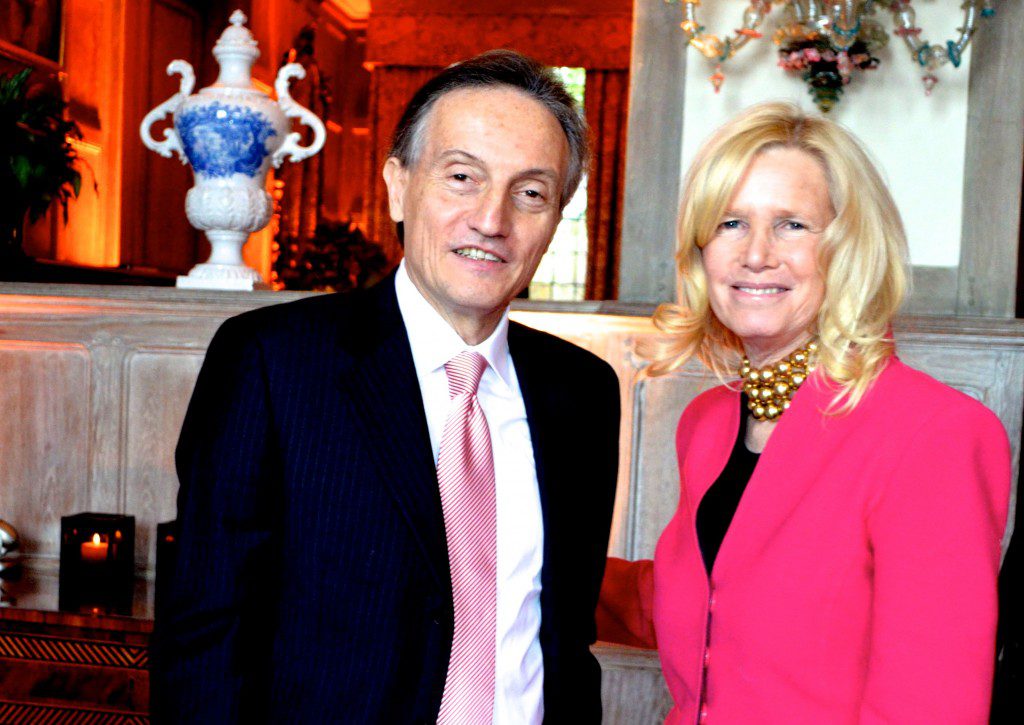 Ambassador Bisogniero and Dr. Susan Blumenthal
We relished the PRIMO course: "Blood orange & lemongrass marianted Maine lobster salad with kumoto tomatoes, cucumbers & lightly spicy avocado as we did the SECONDO course: Roasted Chilean sea bass filet served with house made sweet and sour pickled vegetables & a truffle scented polenta with foie gras timbale.  But, what we enjoyed most may have been the DOLCI: Raspeberry chiboust tart, Zabaione and crunch pearle mousse, Lemon tartlet, Chocolate hazelnut cup in a chocolate cup and Chocolate orange cremoso by Executive Chef Fabio Salvatore of Cafe Milano.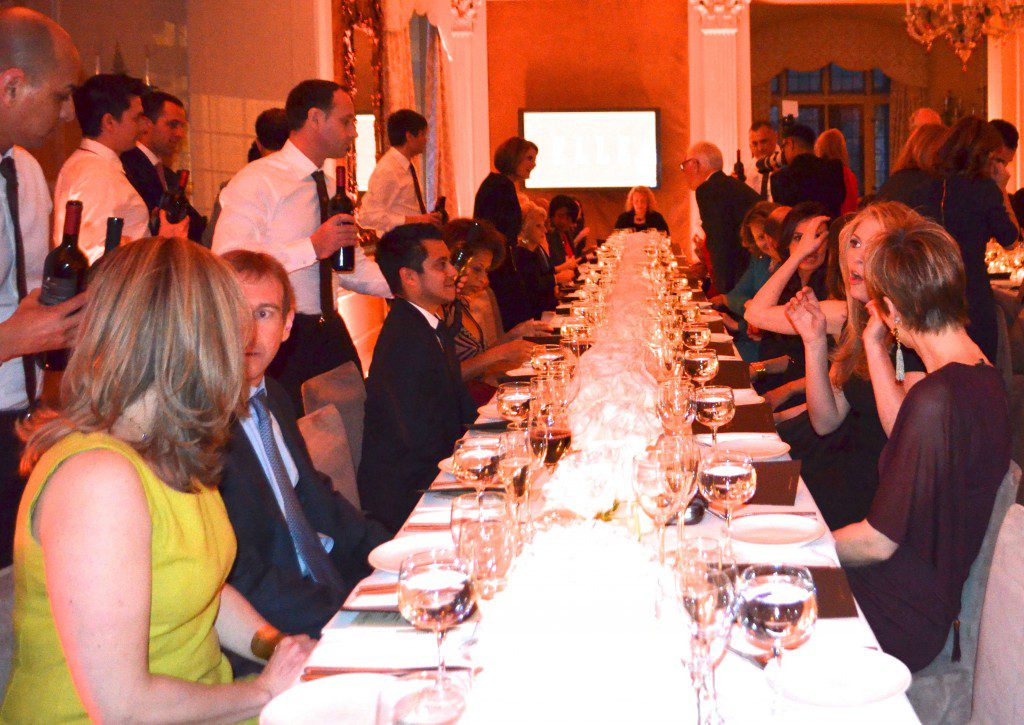 Ambassador Bisogniero graciously thanked ELLE &  GUCCI: "Let me conclude by saying that, with such an impressive background of style and history, there'll be no better way for us- meaning Gucci, meaning Elle, the Italian Embassy and of course our great honorees tonight – to celebrate this enchanting and exciting, stylish night.
Once again, benvenuto, welcome, thank you for your attention and have truly a wonderful night here at Firenze."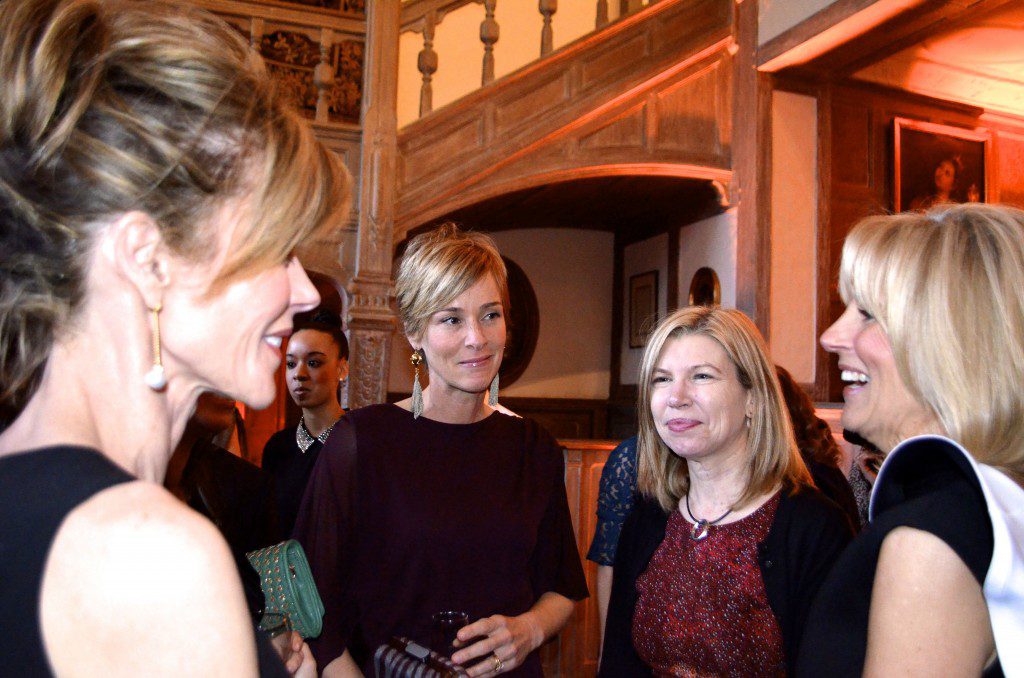 "I would like to say congratulations to all the incredible women who are Washington D.C.'s  Elle Power List," remarked Robbie Myers editor-in-chief of ELLE.  "It's female power that we're celebrating and that has many different expressions. 
It is a great pleasure to be here, back in Italy. I was just in Europe for about almost three weeks – we were in Paris and Milan. When you think about the fashion seasons, it starts in New York, London, Milan, and then finally Paris, and it's about a month.  Once we had some interns try to figure out how many shows you can see in that month. We have really good interns. They figured out that you can actually see 200,000 pieces of fashion in a season. That's a lot of fashion. The question is how do editors at a place like Elle, how do we figure out – how do we edit that all down and really put together something that we think our woman is going to like and want to dress like. We've been doing this for a while, as I have, about 15 years. You can see very quickly at the beginning of the season what trends are emerging."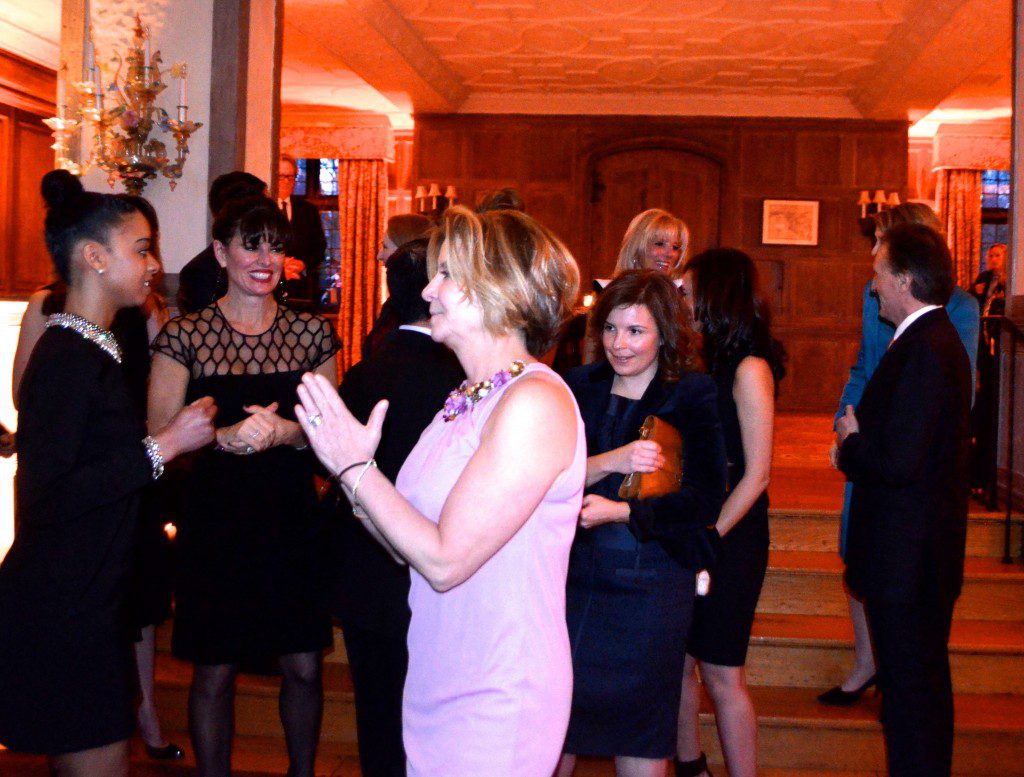 Susan Molinari in pink
"I can tell you that this is my absolutely favorite event because it really speaks to the heart of what it is that we're trying to do at Elle and that is talk about issues that are important to women; figuring out how we're going to make our way and create interesting lives for ourselves and our children; and to figure out how to manage all this. It is such a pleasure to be among all of you, these wonderful Washington women empowered in D.C.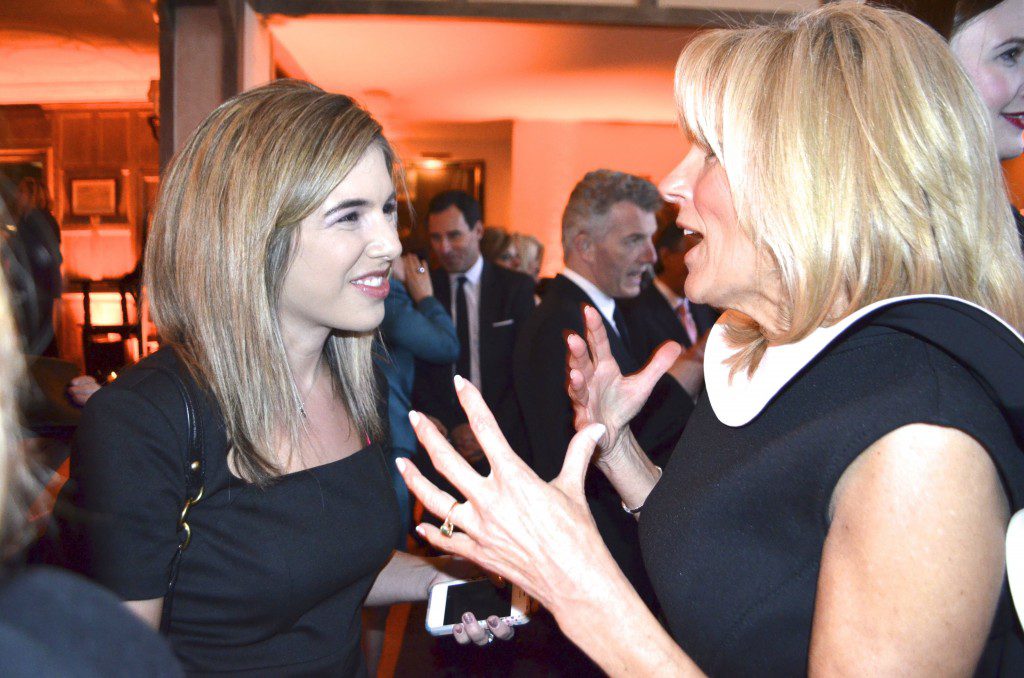 Judy Kurtz and Dr. Jill Biden
"I'm Jill Biden," said the Second Lady on video, "and I'm known as Second Lady of the United States to most Americans, but really I'm a mom, a grand mom, a teacher, and an educator.  A lot of my students don't know the Second Lady, which is kind of funny, so it doesn't surprise me that they don't say "Hey, aren't you married to the Vice President?" If they do say something to me, I say, "I'm here to be your teacher and that's it, and they say, oh, okay. They respect that."
Benvenuto!