Fashion 4 Paws!
by senior contributor Brendan Kownacki
Photos by Neshan H. Naltchayan
Event video credit: Janet Donovan
Puppies were on parade once again for the 7th Annual Fashion for Paws Runway Show. The elegant night of fashion and advocacy featured 70 (human) models and more than 60 canine models all strutting their stuff down the runway to raise funds and awareness to benefit the programs of the Washington Humane Society.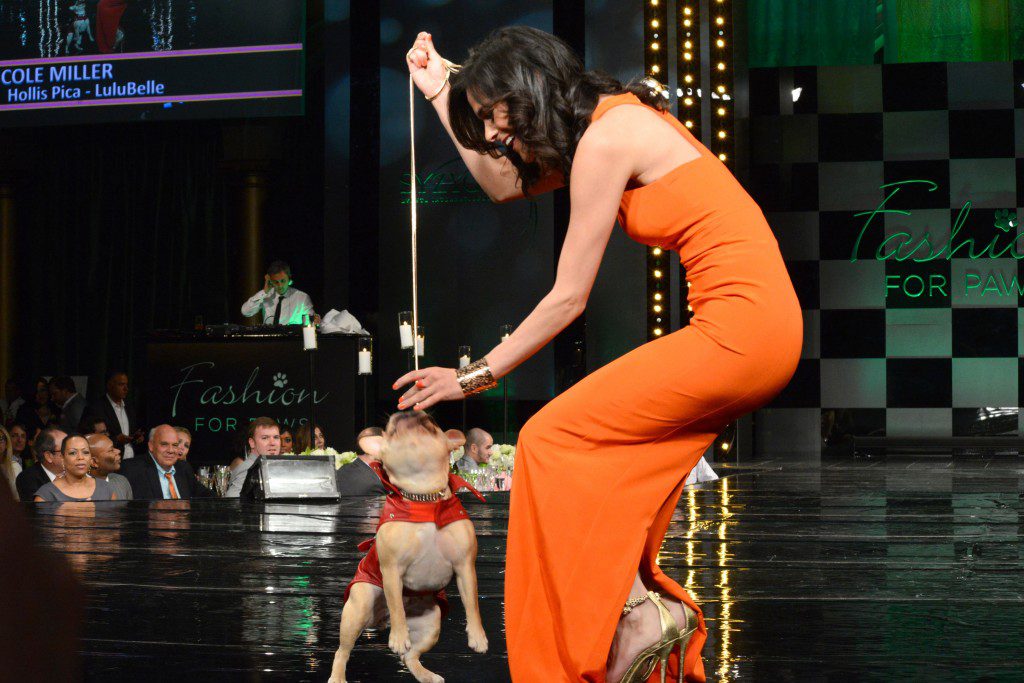 The evening in total brought in more than $650,000 to support the dogs, cats and other animals of the DC region.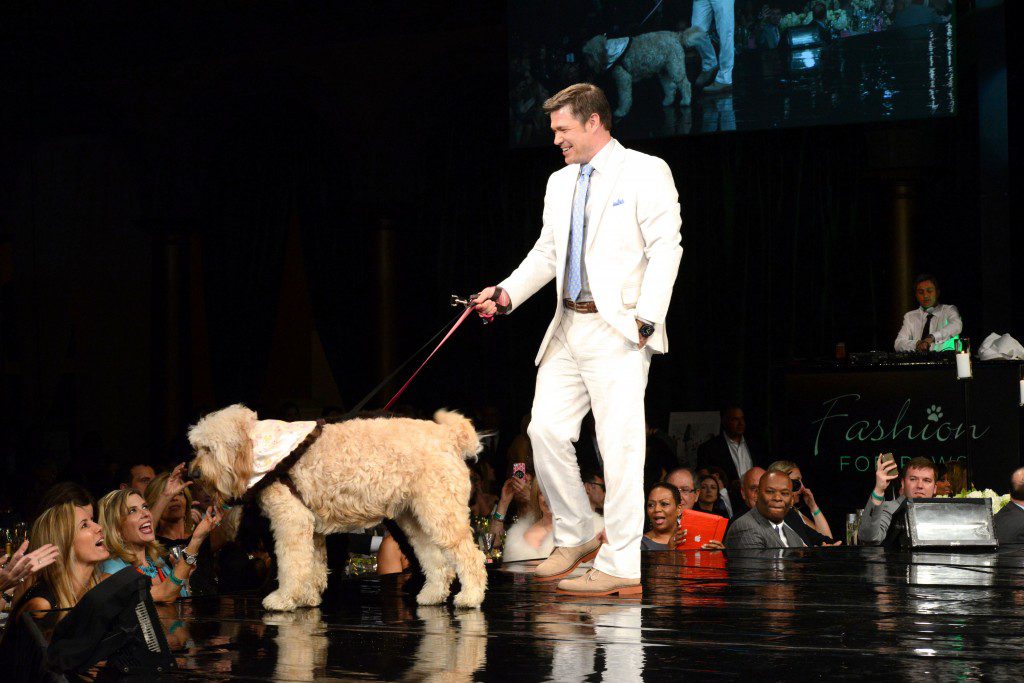 Last year, Marie Osmond made a splash when she adopted a small pup named George as she appeared at the event. She wasn't able to make it back this year, but was happy to show off (a much larger) George who has grown up quite a bit in a special video message to supporters.
On hand again this year was Ashlan Gorse from E! News to host the proceedings and also this year, were a few notable faces from Capitol Hill; Rep. John Campbell, R-CA., and Rep. Jim Moran, D-VA. The bipartisan duo was on-hand to receive the first Humane Hero Award for their work as advocating for animals as the leaders of the House Animal Protection Caucus. All politics were cast aside for this jubilant evening though as a packed house at the National Building Museum cheered on the folks on the catwalk which also included Washington Post's Jackie Kucinich, CNN's Briana Keilar, and environmentalist Philippe Cousteau (fiancé of Ashlan Gorse).
The looks were bold and bright thanks to the finest clothes from Tysons Galleria; the energy was oozing off the runway (styled by Syzygy Events International)--take a look at this year's Fashion for Paws: