Frosty and Max do DC!
by guest contributor Ron Phillips
Photo credit: Courtesy of AHI

The love of animals trumped politics as the Animal Health Institute (AHI) brought together members of Congress and Hill staffers from both sides of the aisle for Pet Night on Capitol Hill. The event marked the 19th year pet lovers have gathered for the popular event, which included the unveiling of the Cutest Pets on Capitol Hill.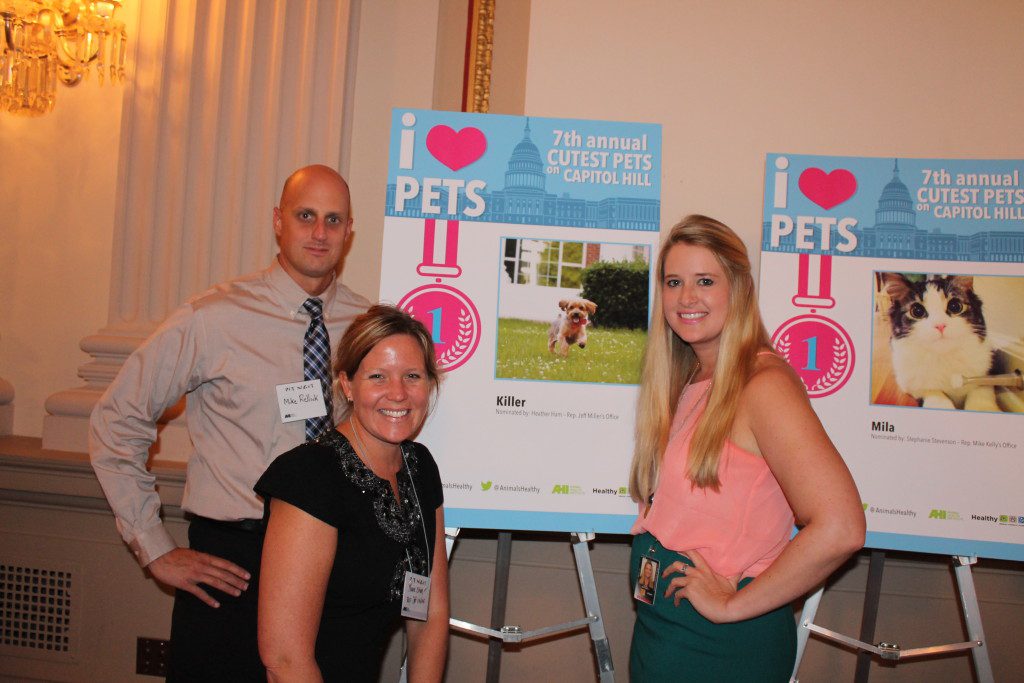 Staff Members from the Office of Rep. Jeff Miller
The event was packed with animal lovers and friends from across Washington. Several Members of Congress came to show their support for animal health and meet our celebrity pets, including U.S. Reps. Ileana Ros-Letinen, Kurt Schrader, Walter Jones, among others.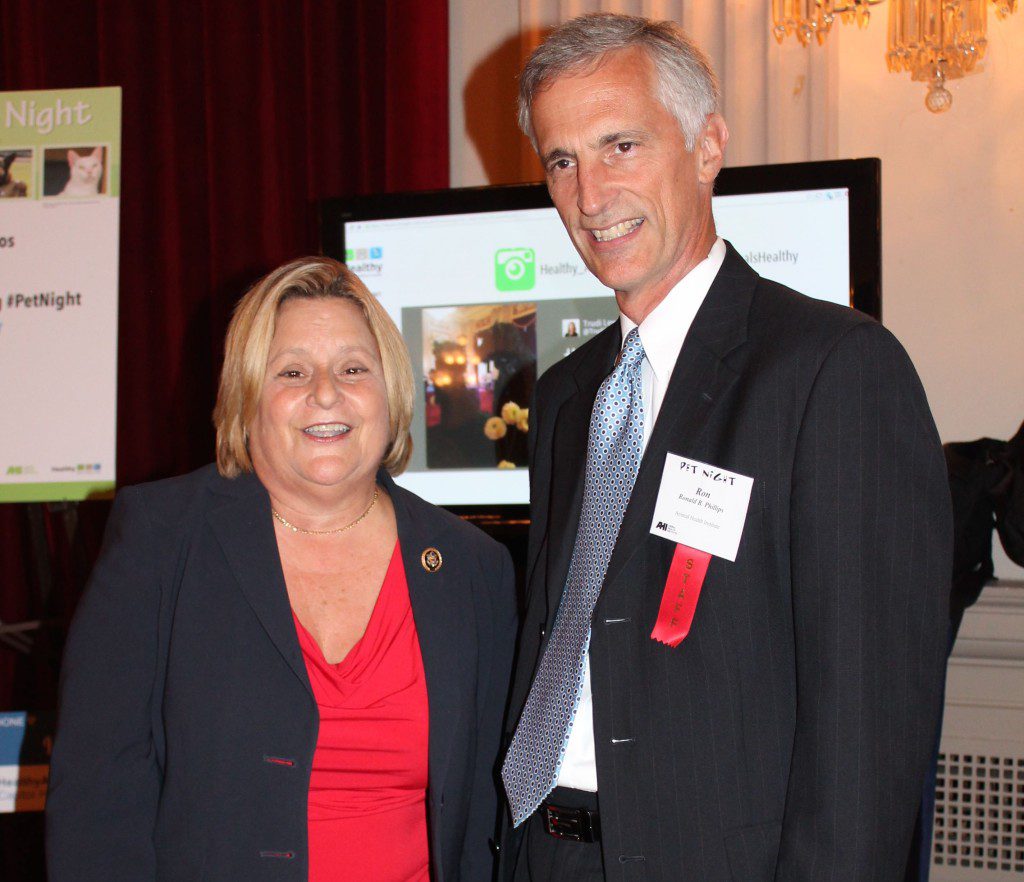 Rep. Ileana Ros-Lehtinen and AHI VP Ron Phillips
"The Cutest Pets on Capitol Hill Contest is a beloved and anticipated tradition in town," said Alex Matthews, president and CEO of AHI. "We love our pets, and we love seeing the hundreds of submissions. We're thrilled to have such strong participation, year upon year, for Pet Night and for the Cutest Pets Contest."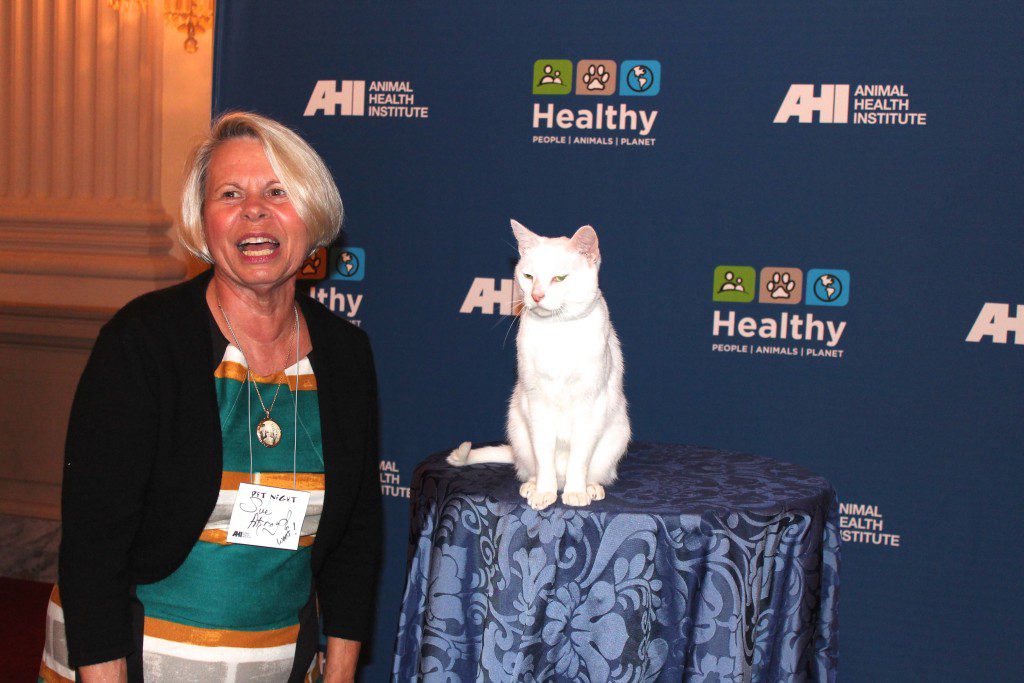 Frosty doing what Frosty does best….
This year's celebrity guest pets were Frosty, who plays Larry on the award-winning television show Modern Family and Jagger, star of the movie Max.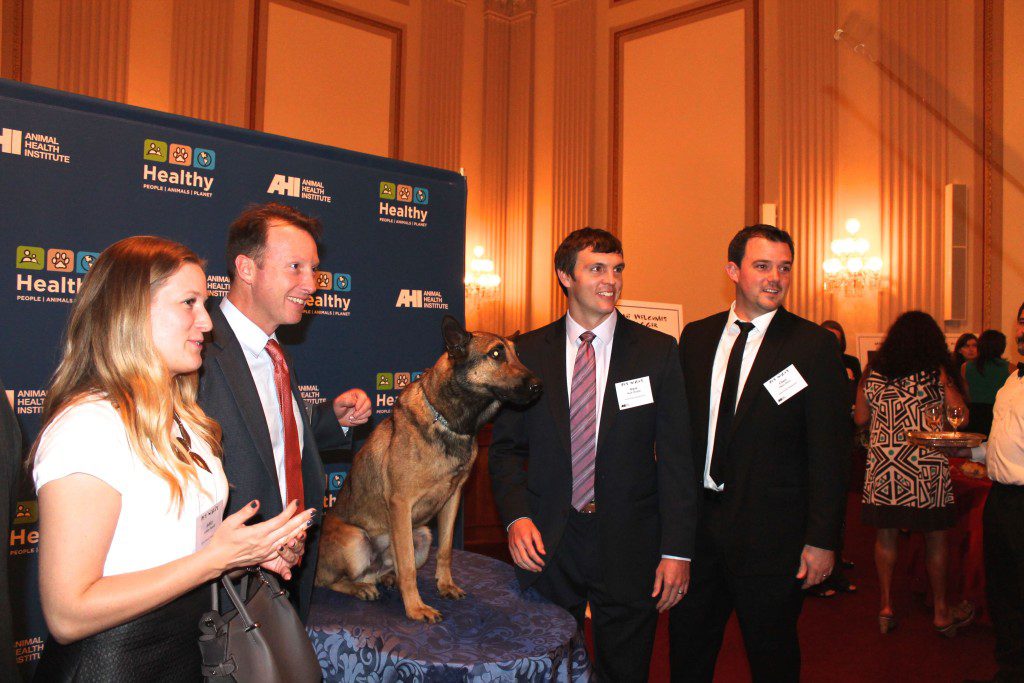 Jagger
"AHI's Pet Night is a favorite on Capitol Hill celebrating the bond between people and their pets and also shows us that regardless of politics, we can come together over a shared love of our animal friends," said Matthews. "Our fun event also serves as a chance to remind pet owners how the availability of medicine to keep animals healthy plays an important role in promoting the human-animal bond. Increased awareness and understanding about the relationship between human and animal health ultimately helps prevent disease transmission from pets and food animals and helps protect public health."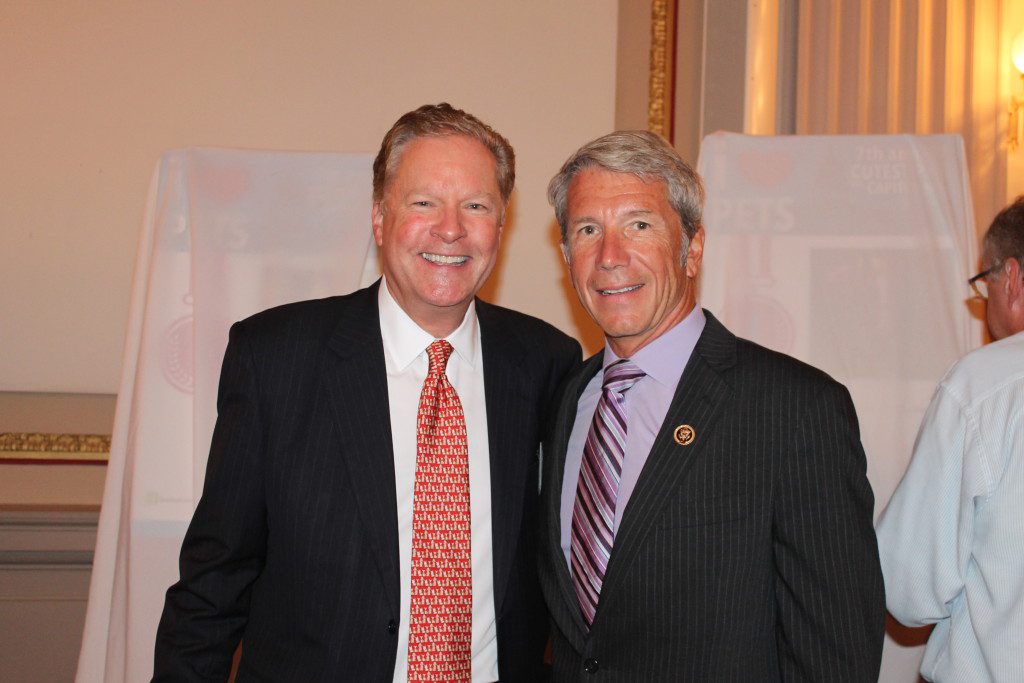 AHI President & CEO Alex Matthews & Rep. Kurt Schrader
Top honors in this year's contest went to "Killer" the dog, from U.S. Rep. Jeff Miller's Office; "Mila" the cat, from U.S. Rep. Mike Kelly's office; and "Mack" the horse, from U.S. Sen. Marco Rubio's office.
Rep. Ileana Ros-Lehtinen with Office Dog Maya
These cutest pets are nominated by members of Congress and Hill staff. Finalists were chosen by judges Francesca Chambers of the Daily Mail Online, Ashley Gallagher, DVM, of Friendship Hospital, Erwin Gomez of Karma Beauty Lounge, and Michael Schaffer of Washingtonian.