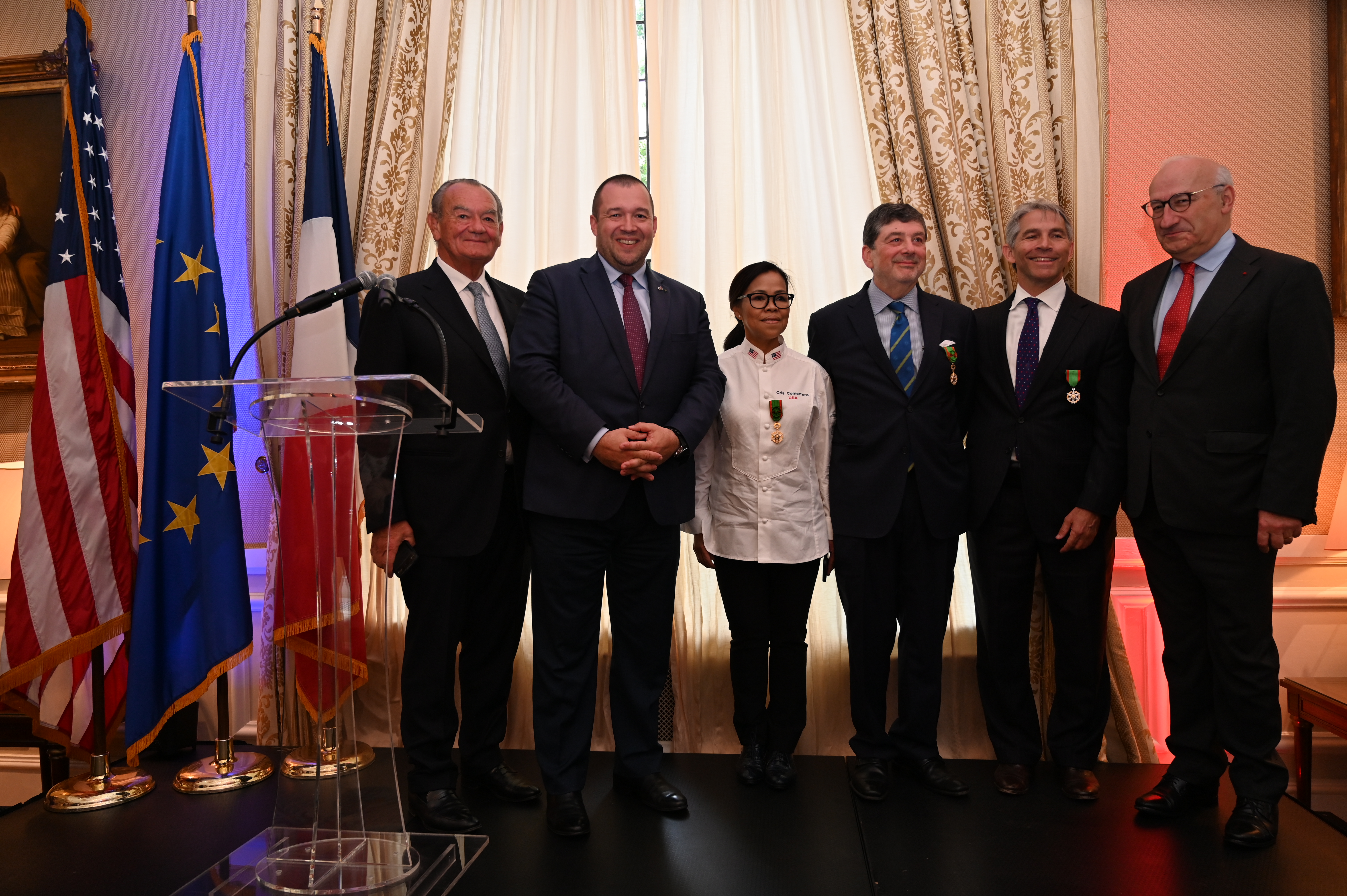 Gastronomy & Diplomacy….
Photo credit: French Embassy in the US
There were no signs of toasted cheese sandwiches at the Decoration Ceremony at the Residence of the Ambassador of France to the United States Philippe Etienne and Madame Patricia Etienne at which Ambassador Guillaume Gomez, Special Representative of the President of France for Gastronomy, bestowed the Insignia of "Officier du MériteAgricole" to Chef Cristeta Comerford Executive Chef of the White House and Monsieur Frank Coleman President of Frank Coleman Strategies, LLC and the Insignia of "Chevalier du Mérite Agricole" to Monsieur Chris Swonger President & CEO of Distilled Spirits Council of the US.  The ceremony was followed by a special reception,  part of a series of events celebrating French Gastronomy and the role cuisine plays in diplomacy. Not that there's anything wrong with toasted cheese sandwiches Velveeta style….but this was a gastronomical cheese feast French style – incroyable.
"This prestigious order is very popular in France. It reflects the importance, the effectivity and distinctiveness of agriculture, as well as the affection of the French people for this field. It recognizes services provided to agriculture, but also related activities, including the art of fine cooking and the agri food industry. Our three recipients have demonstrated the talent and commitment over the years in the areas of fine cuisine and spirits and are all evidently worthy of this award."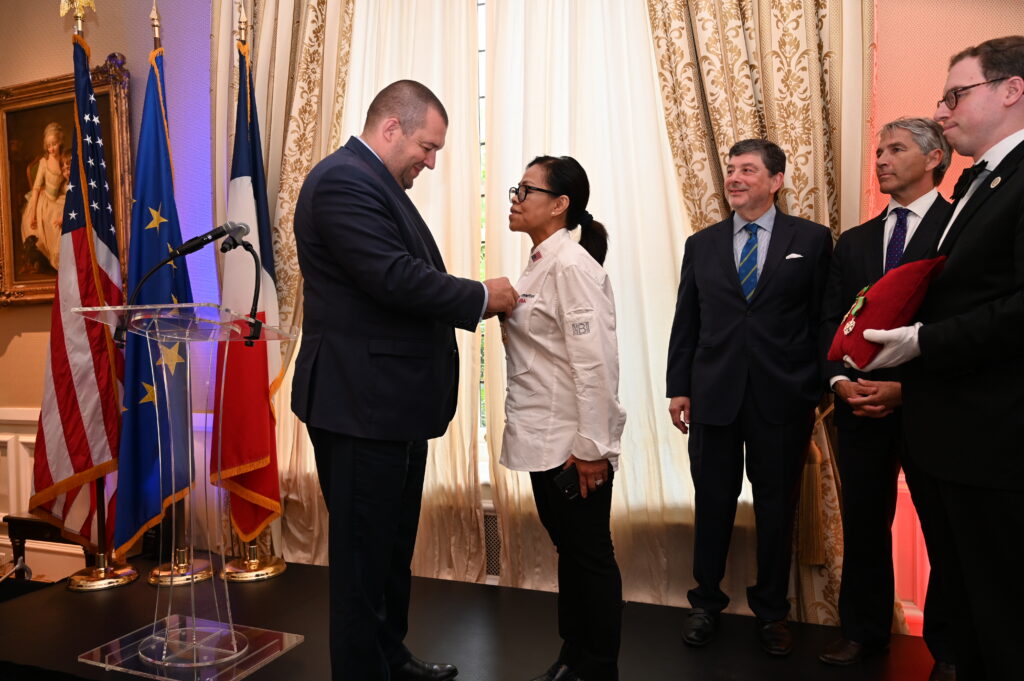 Chef Cristeta Comerford
"Thank you so much for indulging us tonight. My family and friends, you are all here because you made me who I am today. If not for you giving me a chance, I would not have been able to do what I'm doing right now and what I've done before. And I just want to quote one of my favorite movies of all times. It's actually a fictional movie it's called Babbet's Feast. Did anybody see that movie? It's actually set in Denmark like at a coastal town, but it's a fictional story about this female French chef who was ahead of her time. And what she did was she gave grace, she gave service, she gave humility to the people that won't be able to pay her back because they gave her a chance. And that's what you did for me. Thank you very much. Thank you."  Chef Cristeta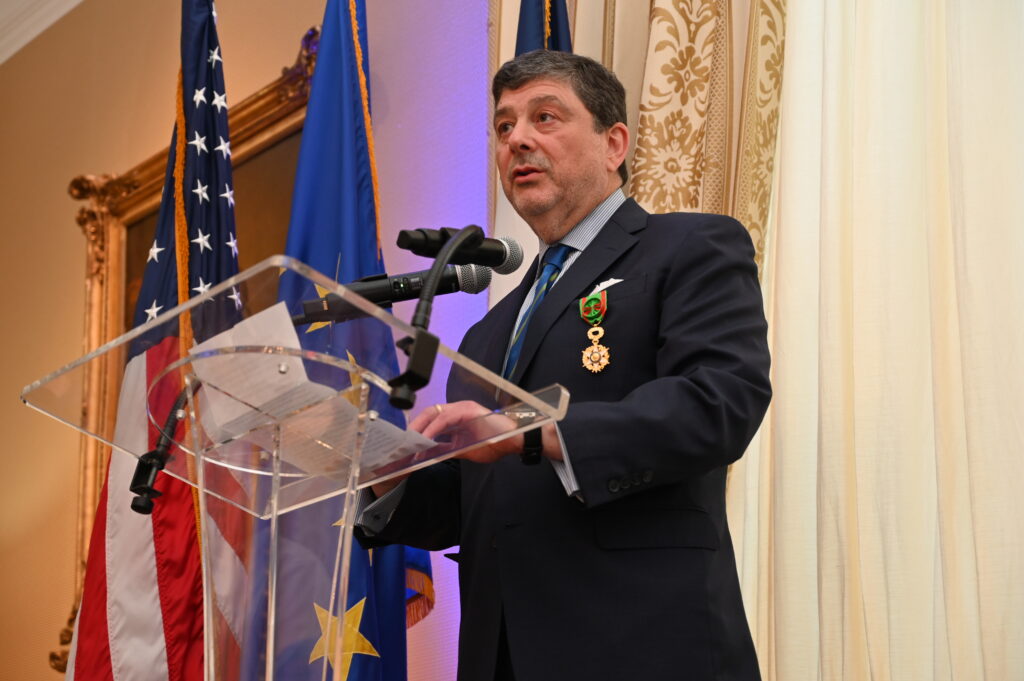 Frank Coleman
"It's an honor and a privilege to receive this prestigious award in this elegant setting for promoting the spirits of France in the US market for the last 22 years. France is one of the most vibrant and diverse, robust producers of distilled spirits featuring historic distillers, small and large from the Brandys of Cognac and Armagnac to Pastis from across the breadth of the Republic. They have come to define extraordinary elegance and luxury. It has been one of the great pleasures of my career to have visited these producers with American reporters and editors. The resulting stories have contributed to the thirst for in the US for these fine products. Thank you." Frank Coleman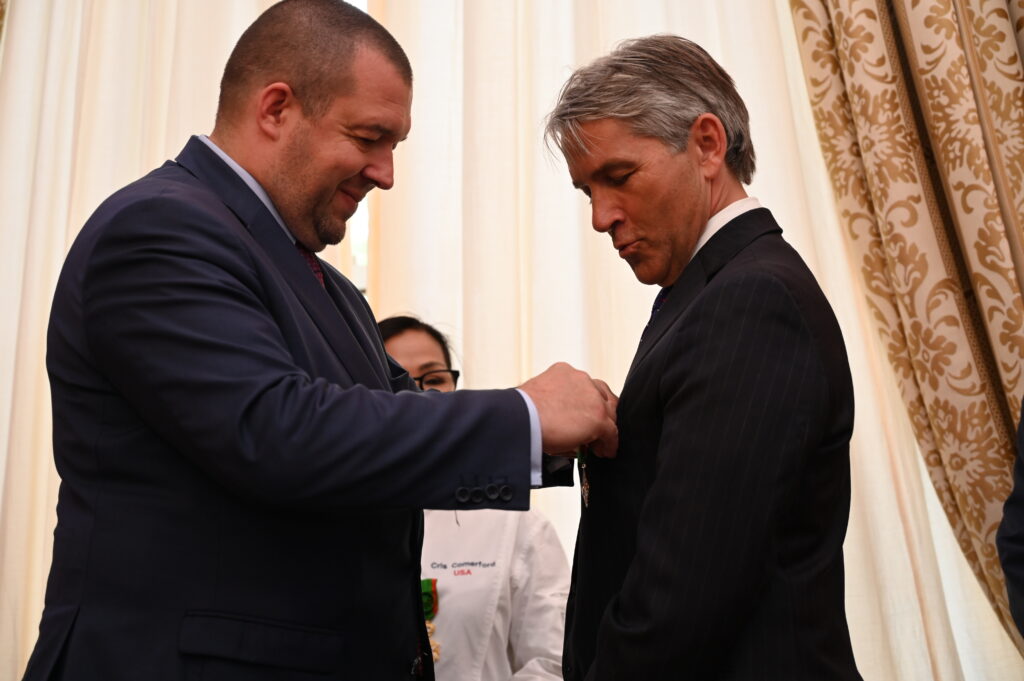 Chris Swonger
"Hi everyone. First and foremost, I grew up in Texas. So pardon the accent.The irony of this is I was born in Paris on August 25th, 1966, and I think August 24th, 25th is when the Americans liberated Paris in 1944. So it's a very special day on behalf of the Distilled Spirits Council of the United States that cognac plays such an important role in France with the agriculture community. Just last year, 16.5 million cases of Cognac came into the US market.  So, , the American taste for cognac is significant Mr. Ambassador. Thank you for your help in helping us resolve the tariffs, because this is a precious industry for both of our countries. Thank you, it's quite an honor."
The Scene: