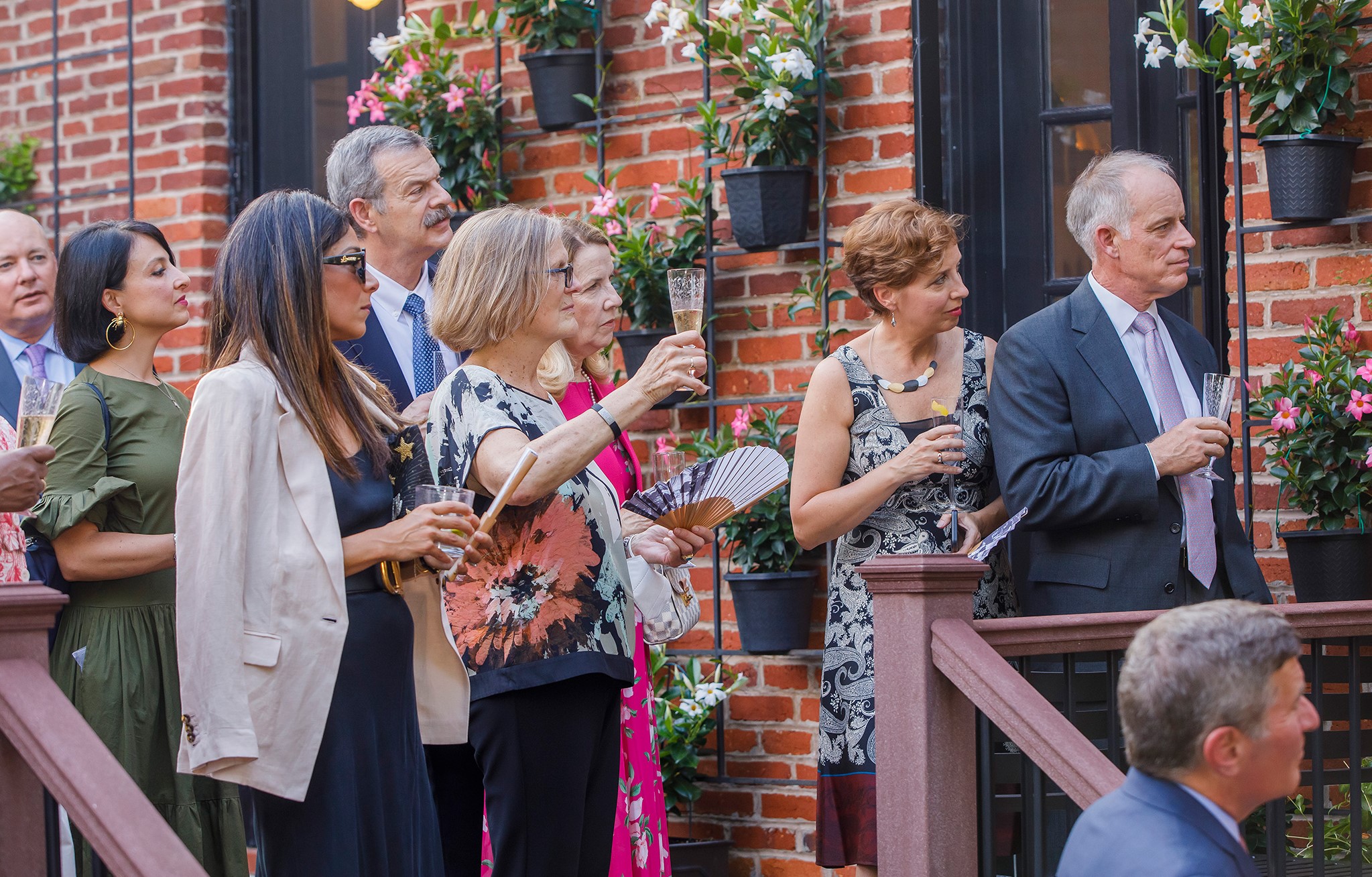 "Grace of Monaco"
Co contributor: Elle Berdy
Photo credit: Courtesy Embassy of Monaco/by Zaid Hamid
In 1956 Grace Kelly became Princess Grace of Monaco. In 1982 she died following a car accident, a devastating event for both the citizens of The United States and the Principality of Monaco. The Oscar winner was known for her beauty, elegance, grace and sense of style as well as her acting.

"I would like to be remembered as someone who accomplished useful deeds, and who was a kind and loving person. I would like to leave the memory of a human being with a correct attitude and who did her best to help others."
— Princess Grace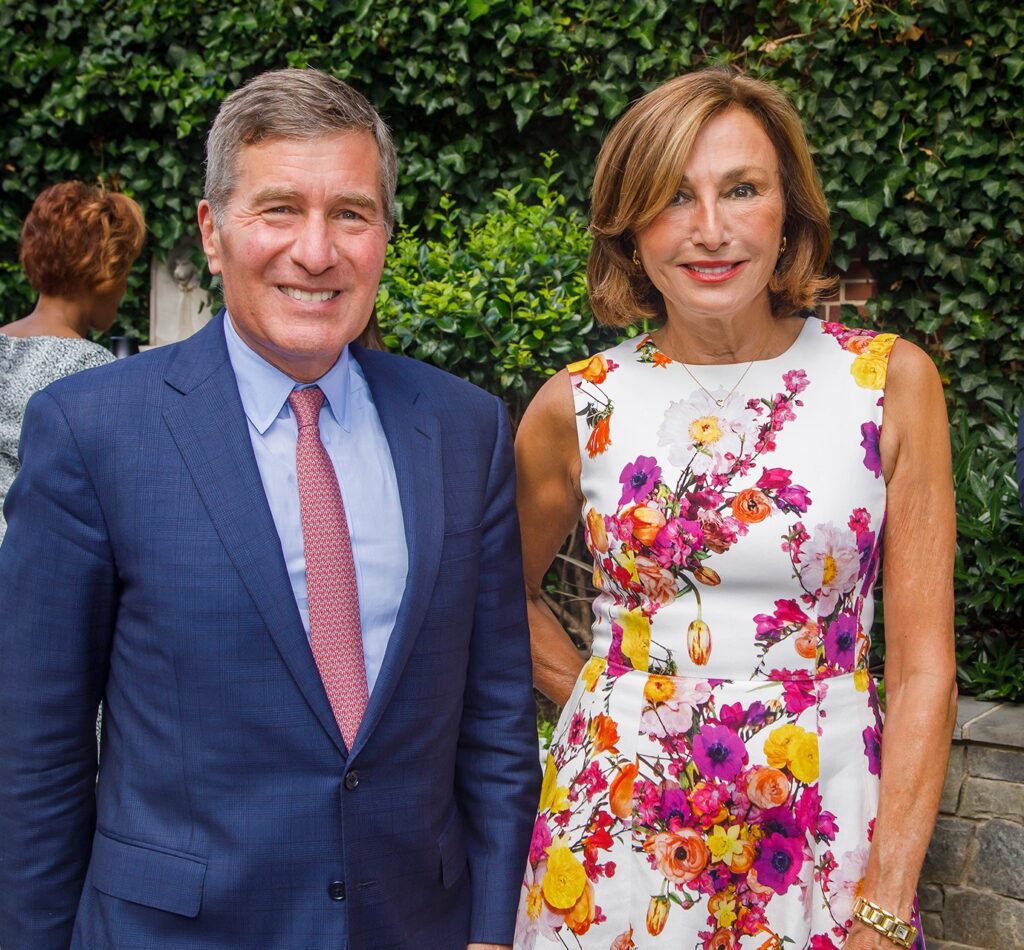 Former US Amb. to France & current CEO of MPA with Maguy Maccario Doyle, Amb. of Monaco to the US
Ambassador Doyle hosted an elegant soirée at her residence in Washington DC with friends and colleagues to toast the opening of the beautiful Grace of Monaco: Princess in Dior exhibition at Hillwood Museum which showcases many items from the Dior wardrobe of America's iconic actress and His Serene Highness Prince Albert's 17th anniversary as Monaco's Sovereign.
"We also plan to mark the 100th anniversary of the Motion Picture Association of America this year – and the sadder 40th anniversary of the passing of America's Princess, Grace of Monaco in 1982 – with a special screening of one of her films." We're hoping for Country Girl for which she won an Oscar, but there's a lot to choose from: High Noon, Dial M for Murder, Rear Window, To Catch a Thief and High Society…..
She also announced plans for a collaboration on a retro-black-and-white photographic exhibition called Legends of Monte Carlo at the French Embassy (a series of prints featuring some of the 20th century's most famous celebrities/bold-face names who vacationed in Monte-Carlo in the 1940s-1970s).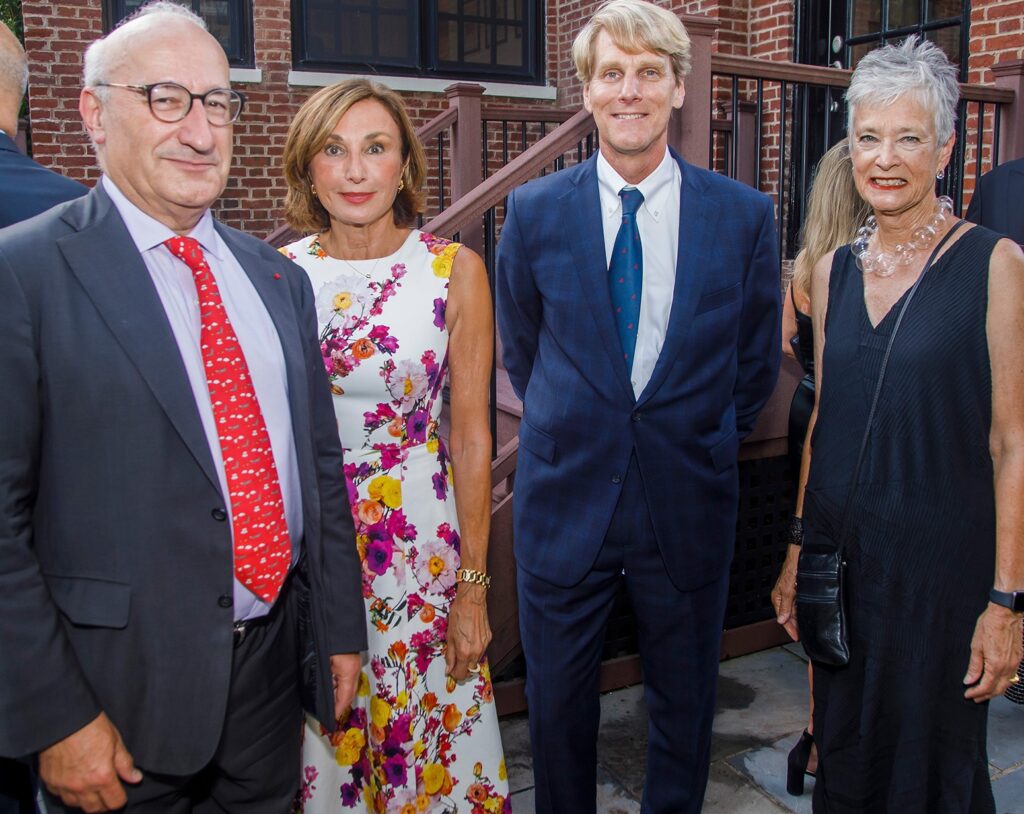 Philippe Etienne, Ambassador of France; Ambassador Doyle; J.B. Kelly and Kate Markert
"We are also planning a very special event to celebrate Monaco's National Day on November 19 at the Kennedy Center for Les Ballets' performance and a collaboration with the Dior Boutique in D.C., so please stay tuned for more…"
Kate Markert, Executive Director of Hillwood Museum, congratulated Megan Martinelli who curated the Grace of Monaco: Princess in Dior exhibition and Hillwood Chief Curator Dr. Wilfried Zeisler.
Amb. Doyle outlined the long legacy of philanthropy of Princess Grace especially the work and mission of the Princess Grace Foundation-USA which supports emerging artists in film, dance, theatre and television and invited guests to join her in New York for their annual Gala in November.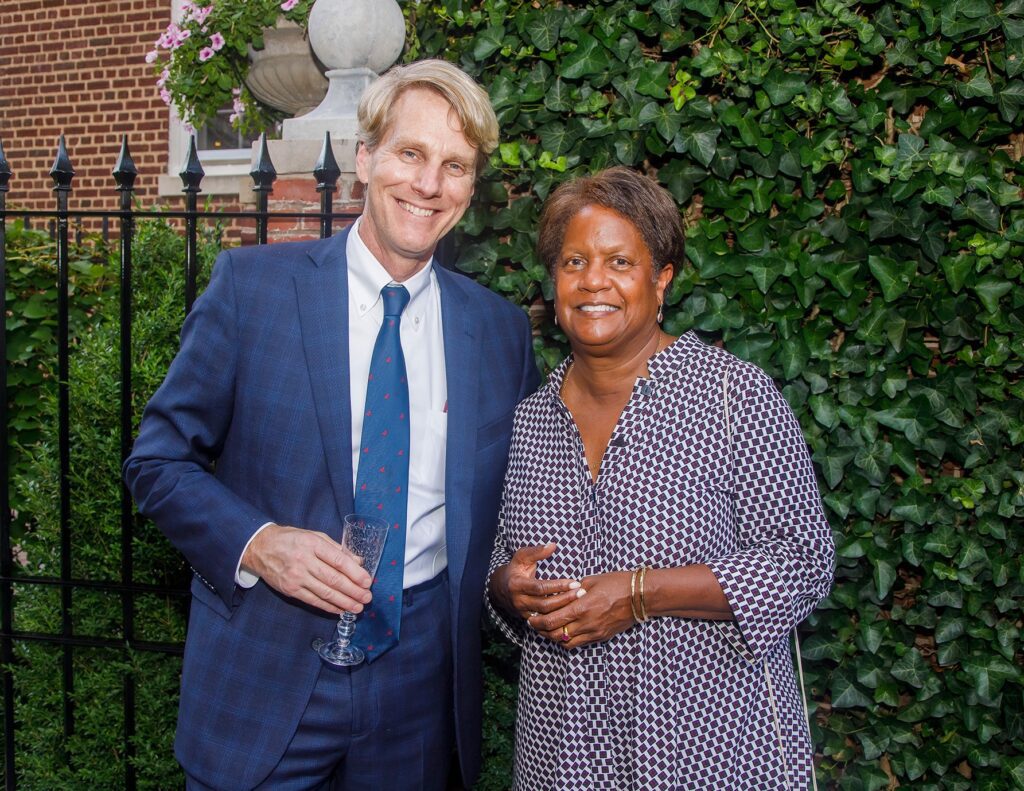 President of the Prince Albert II of Monaco Foundation J.B.Kelly and Kennedy Center's Alicia Adams