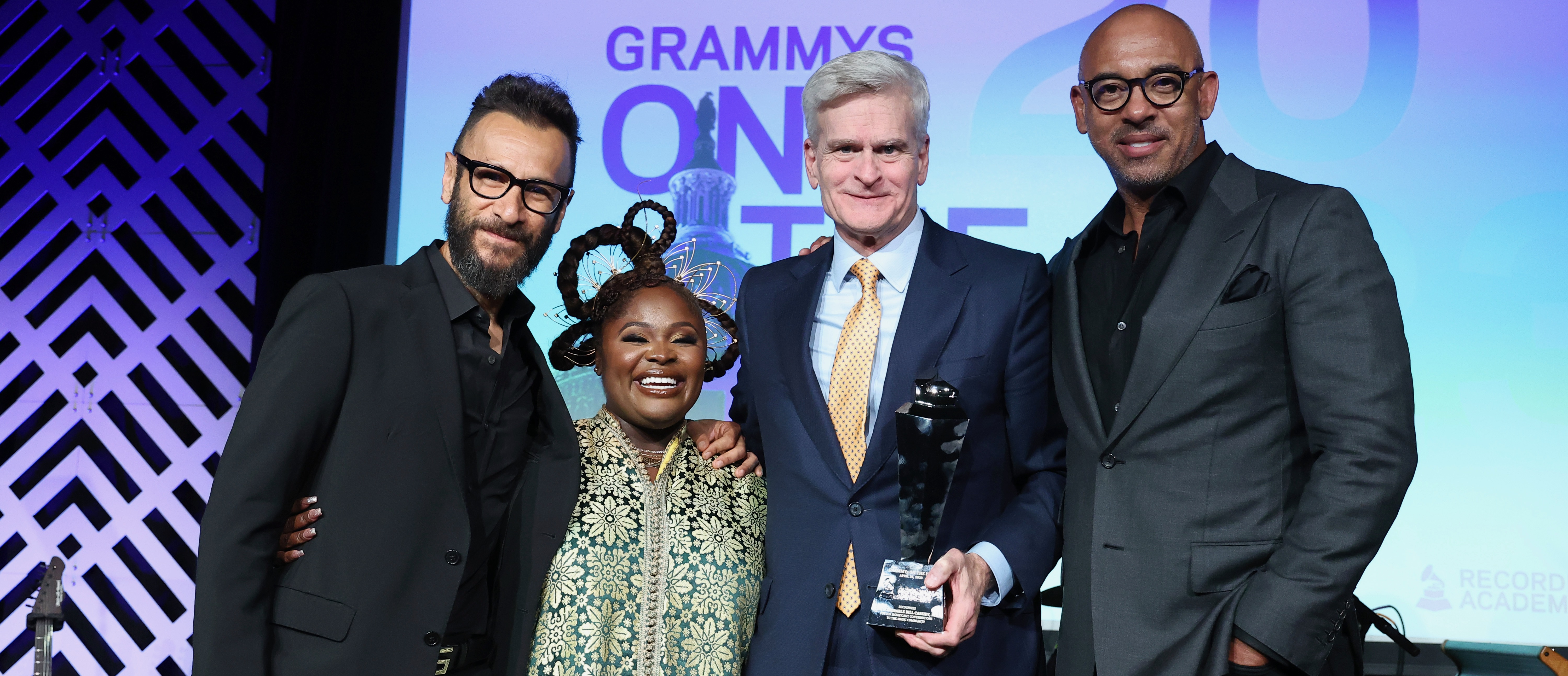 GRAMMYS on the Hill…
by senior contributor Brendan Kownacki
Yet again, GRAMMYs on the Hill proved that music is one of the few forces that can outweigh politics in Washington to gather a bipartisan crowd.
The annual event, held this year on April 26th, gathered a crowd of singers, songwriters, advocates and government officials to celebrate creative arts and music. Music seems to gather the type of bipartisan interest and support that other issues in DC could only dream of. The evening honored 13-time GRAMMY winner Pharrell Williams, U.S. Senate Majority Leader Chuck Schumer (D-NY), and Senator Bill Cassidy (R-LA) for their respective support of the arts.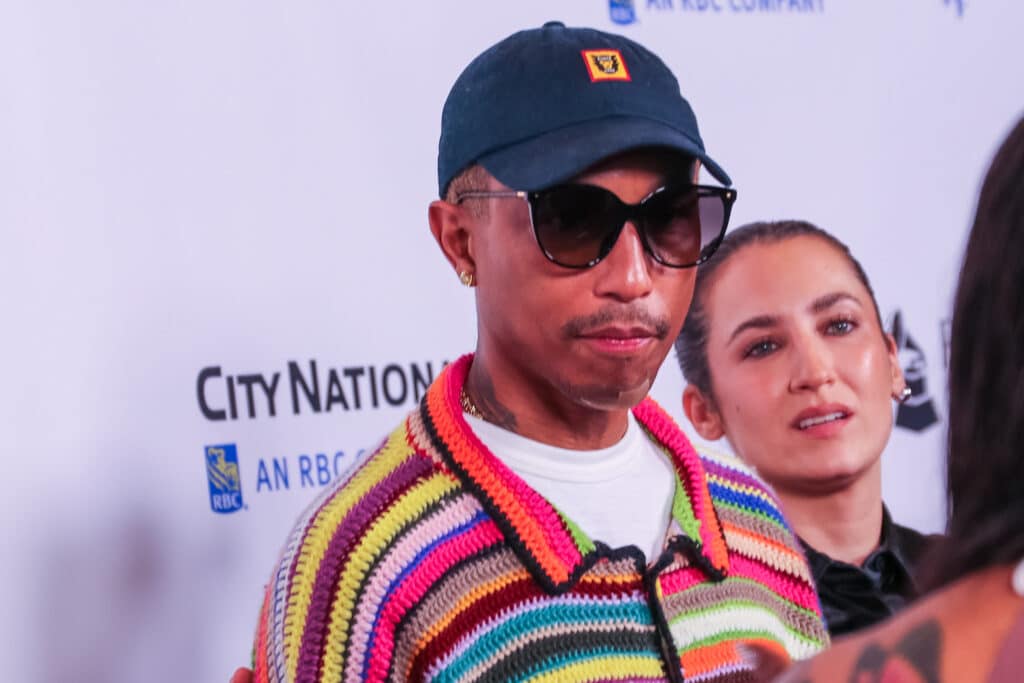 Pharrell Williams
The evening was hosted by singer and songwriter Maggie Rose, a Potomac Maryland native who has spent more than 15 years in Nashville crafting her signature sound. Other performers included JP Saxe, off his recent tour with John Mayer, and Nile Rodgers who was featured on the Daft Punk song "Get Lucky" along with Pharrell.
Both Pharrell and Senator Schumer spoke about rights and advocacy when addressing the crowd. Pharrell mentioned women's rights while Schumer discussed the recent death of Harry Belafonte, who was known for using his music and his platform to advocate for justice.
"I believe in the power of the music industry," said Senator Schumer, "And I will always, always fight, tooth and nail, Brooklyn style, for you. Because I cannot imagine a life without music and there is no music without all of you."
Also being honored was Senator Bill Cassidy, who was humble as he took the stage, "the great music, the talent, I truly, I don't deserve to be here." Cassidy called music the "language of freedom" as he drew attention to the advocacy efforts of several groups in Afghanistan to bring music to a country that has traditionally constrained free expression.
That idea of expression through music was a major theme of the evening and multiple speakers acknowledged the way that music can be an outlet for someone to express thoughts and feelings, whether it be for entertainment, or advocacy.
As the evening wrapped up, Pharrell Williams came to the stage as the banner honoree of the evening with an introduction by Senator Raphael Warnock. "Tonight is a moment when we're reminded that our leaders understand the importance of music not only to American life, but to life period, to humans" said Williams. "Our leaders understand the challenges faced by the current and future generations of independent musicians and songwriters. It's important. Tonight is a moment that reinforces that music has been and always will be a defining trait of our experience and a reminder that at least one sliver of the American dream is still alive and well."
Pharrell embodies that American dream, and fully reached mogul status as an artist, songwriter, producer, and the newly minted creative director of Louis Vuitton's men's line.
Hollywood on the Potomac spoke with several artists who were in town to advocate with the Recording Academy, and asked them about the defining moments that helped them grow in the industry, and how they approach creation.
Take a look: