Green Room….
Photo credit: Kris Connor
Not all Green Rooms are alike, as anyone at the screening of Green Room can attest.  "Green Room is a brilliantly crafted and wickedly fun horror-thriller starring Patrick Stewart as a diabolical club owner who squares off against an unsuspecting but resilient young punk band." Rotten Tomatoes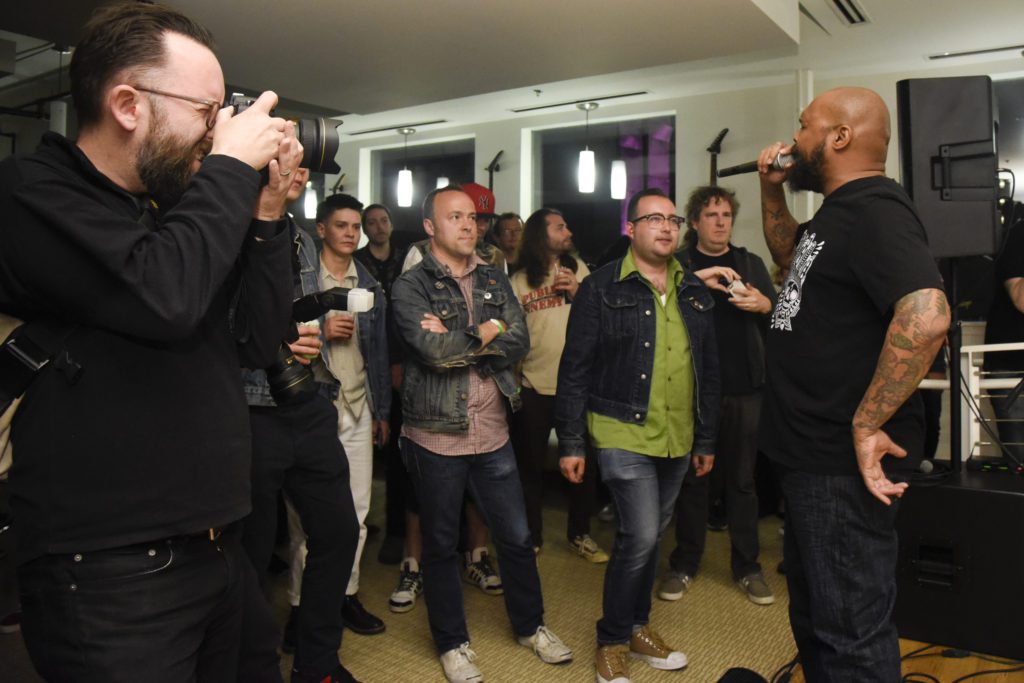 Shawn Brown, Brian Baker, Roger Marbury and Colin Sears of Dag Nasty at Gibson Studio's after the screening of A24's new movie Green Room
Synopsis: The screening was appropriately followed by a rock concert at Gibson Studios Regal Gallery Place in Washington.  Why?  Because the movie is about down on their luck punk rockers The Ain't Rights who are finishing up a long and unsuccessful tour, and are about to call it quits when they get an unexpected booking at an isolated, run-down club deep in the backwoods of Oregon. What seems merely to be a third-rate gig escalates into something much more sinister when they witness an act of violence backstage that they weren't meant to see. Now trapped backstage, they must face off against the club's depraved owner, Darcy Banker (Stewart), a man who will do anything to protect the secrets of his nefarious enterprise. But while Darcy and his henchmen think the band will be easy to get rid of, The Ain't Rights prove themselves much more cunning and capable than anyone expected, turning the tables on their unsuspecting captors and setting the stage for the ultimate life-or-death showdown.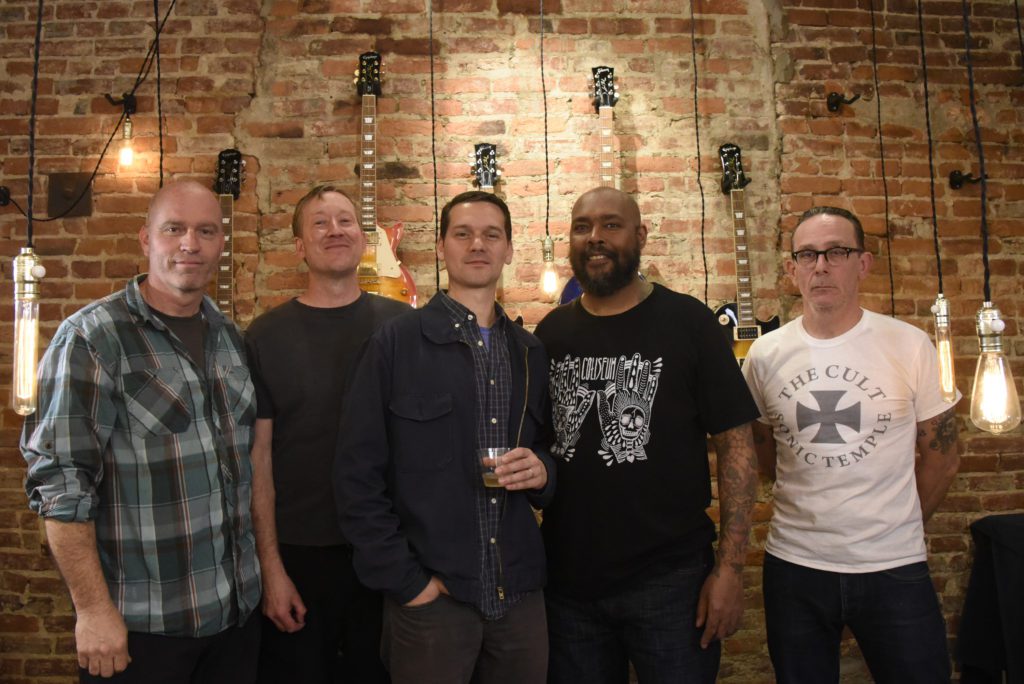 Writer- director Jeremy Saulnier of A24's  Green Room meets with Shawn Brown, Brian Baker, Roger Marbury and Colin Sears of Dag Nasty at their secret show at Gibson Studio's
"Intense, emotional, and ingeniously twisted, Green Room is genre filmmaking at its best and most original. Saulnier continues to build his reputation as one of the most exciting and distinctive directors working today, with a movie that's completely different from his previous, highly acclaimed Blue Ruin, but which is just as risk-taking and even more full of twists. The entire cast deliver first-rate performances, but Patrick Stewart gives a transformative and brilliantly devious turn as Darcy—elegant yet lethal, droll yet terrifying, Stewart makes the film simply unforgettable."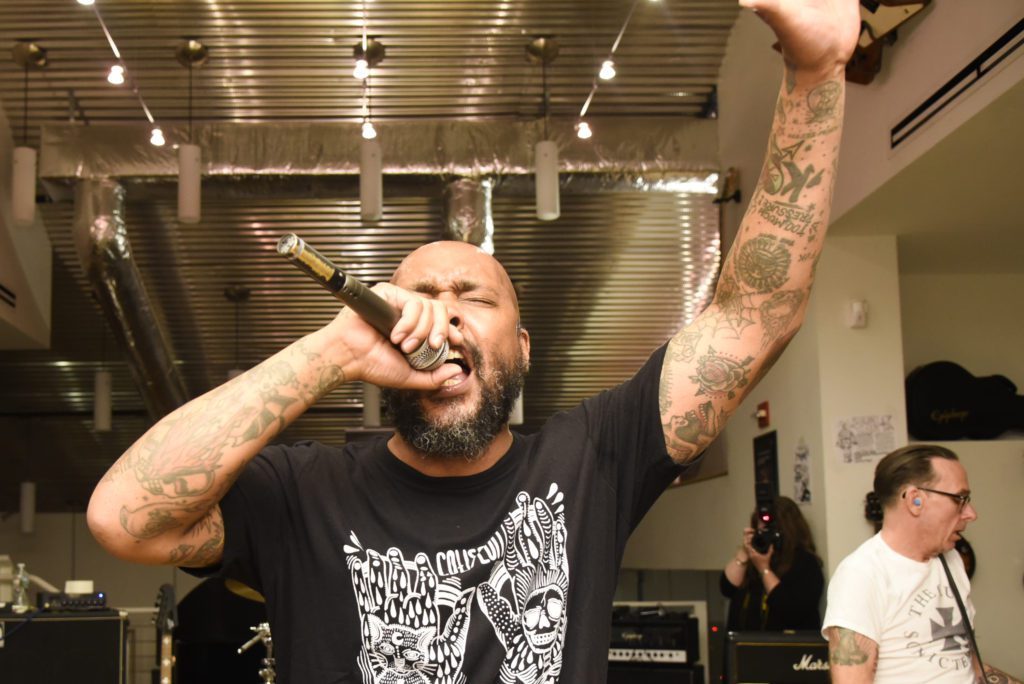 Green Room opens in theaters on April 29th. 
The Trailer: