Hear them Roar!
by senior contributor Brendan Kownacki
A packed room seemed to roar in the face of domestic violence on Friday night when Beckys Fund hosted its annual Walk This Way fundraising fashion show.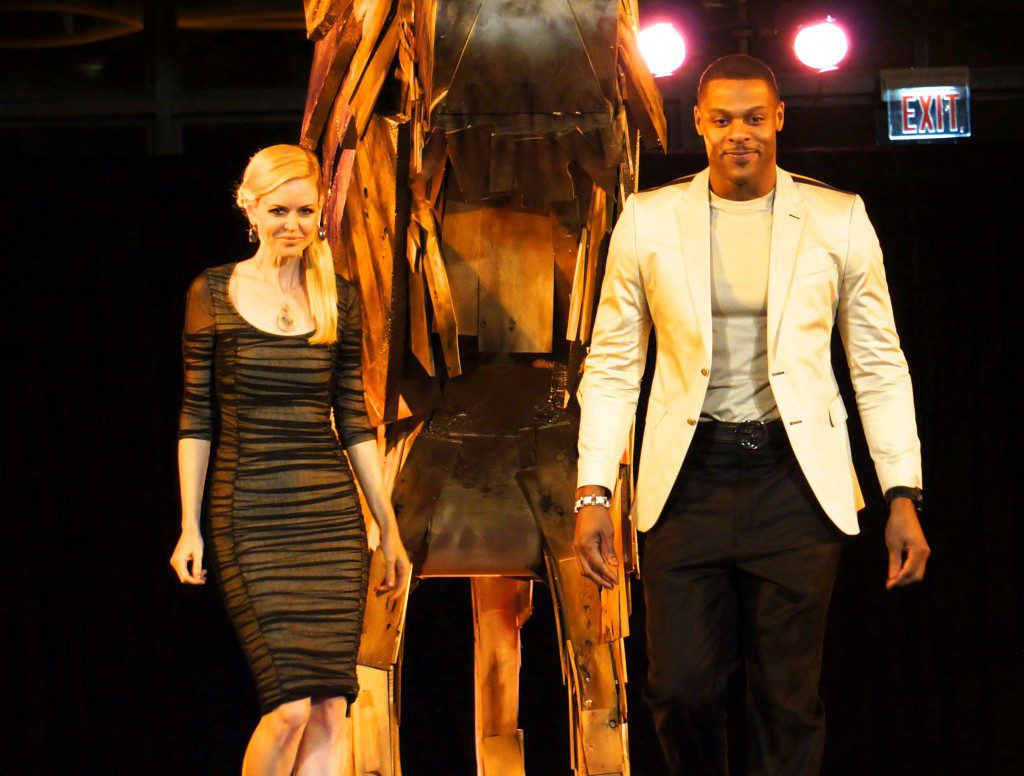 Baltimore Ravens' Visanthe Shiancoe
The organization, founded in 2006 by Becky Lee to advocate and educate domestic violence, has become a prominent force in Washington, DC and this year was no different.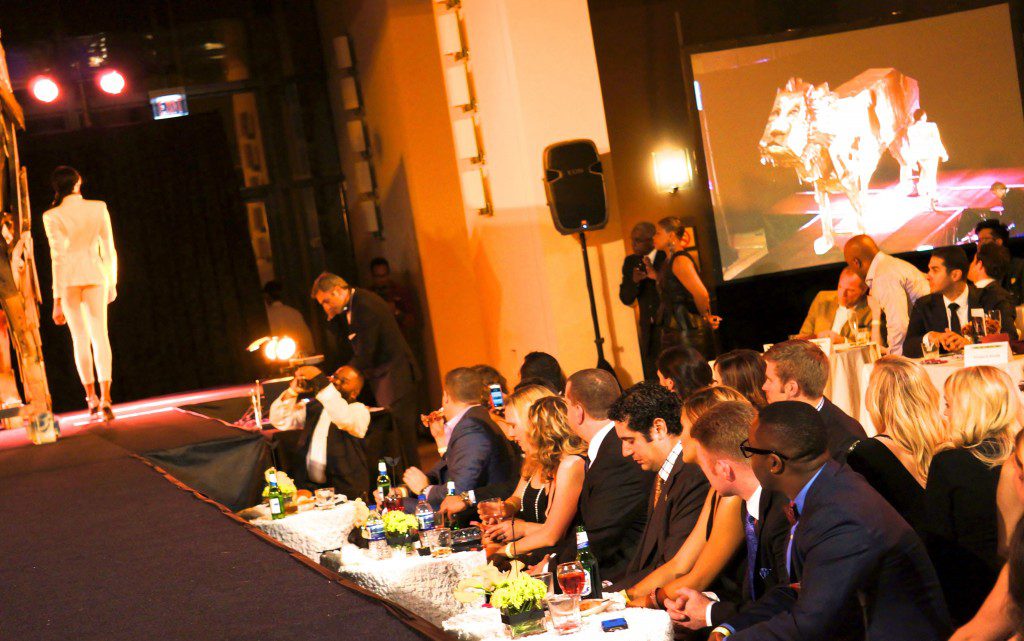 The event swarmed the Embassy of Italy with an impeccably dressed crowd who were on hand to prove the importance of people uniting around this very important cause.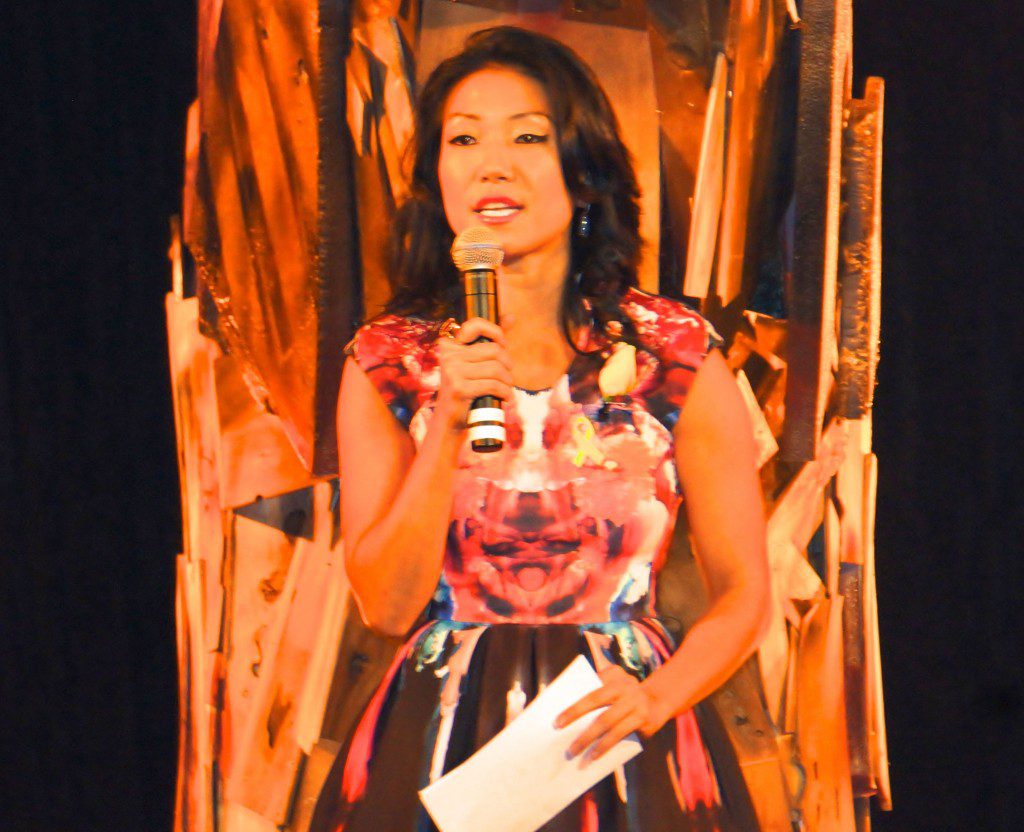 As usual, the fashion show was a mix of pristine models and professional athletes who were on hand to stun the crowd. A giant lion figurine towered over the runway representing the 'roar' of voices uniting for a cause.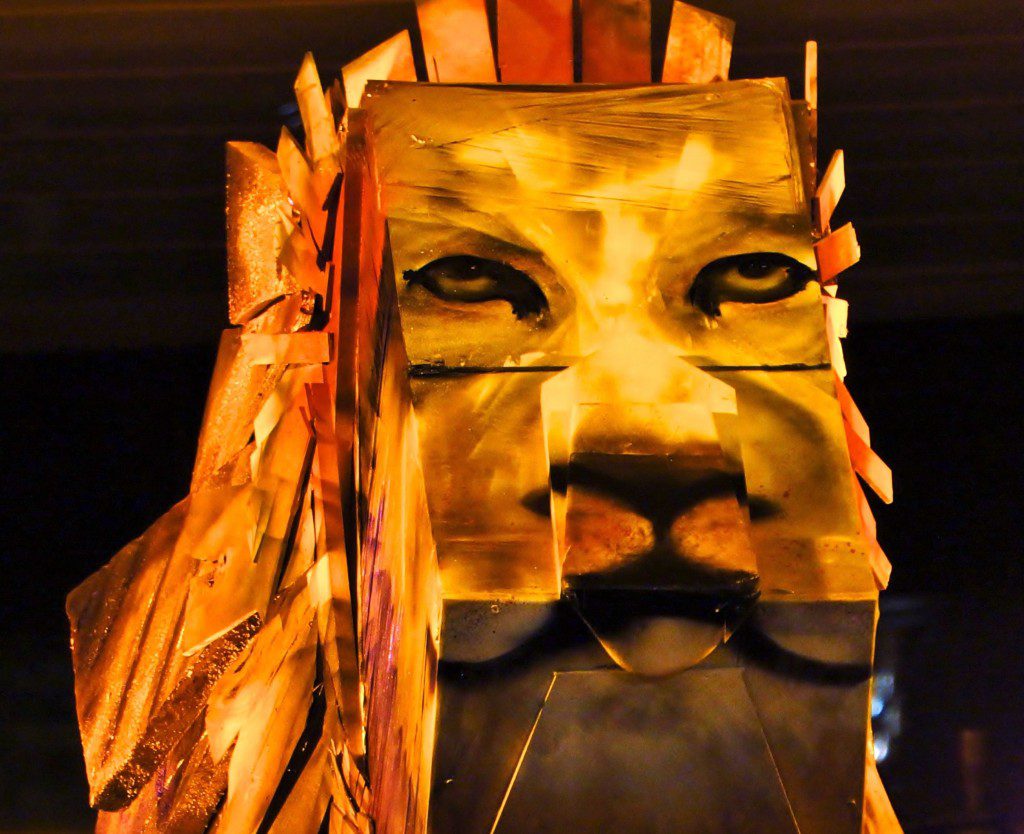 The ever present Roar!
Washington Redskins Kirk Cousins, Pierre Garçon, Fred Davis……….DC United Dwayne de Rosario; Baltimore Ravens Jameel McClain……..former New York Jets John Booty, just to name a few of the proud supporters.
Julie Donaldson from Comcast SportsNet brought further support as emcee for the evening including sharing a letter from Vice President Joe Biden who penned a letter supporting the powerful work being done by Becky's Fund.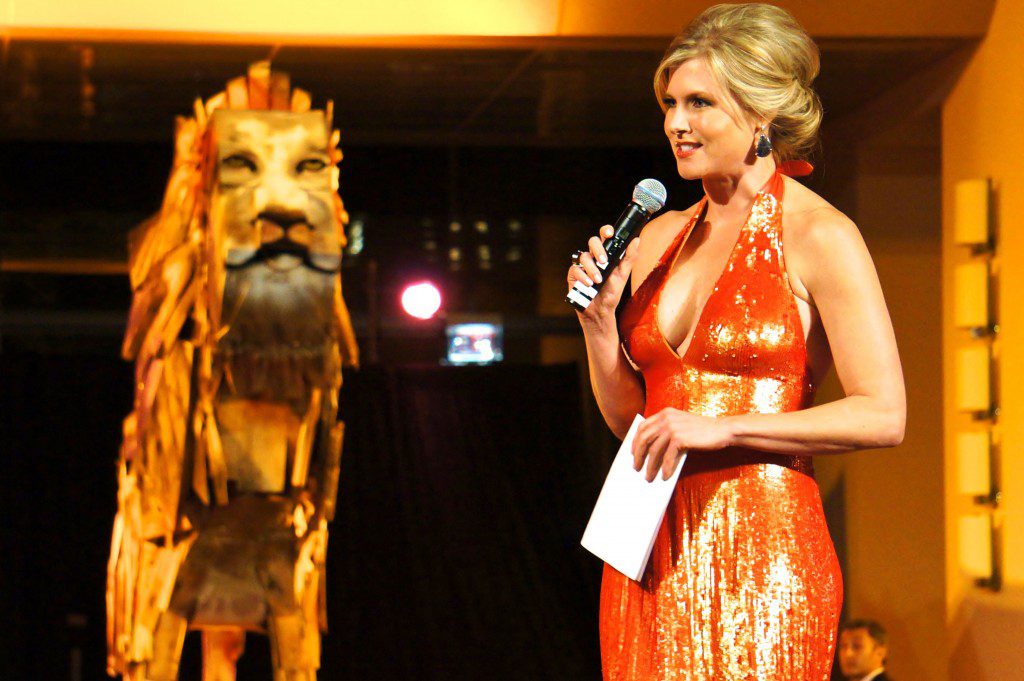 Julie Donaldson
The proceeds from this year's show will specifically support an educational program called "Men of Code."
The program works with high school athletes and coaches in DC public schools to teach them to be leaders in ending and preventing dating violence; the funds will help expand the program into more locations. "The Men of Code program is about courage, character and leading by example." said Becky Lee. "Teaching them to be ambassadors for change with the hope of bringing an end to this silent epidemic which affects 1 in 3 women in America."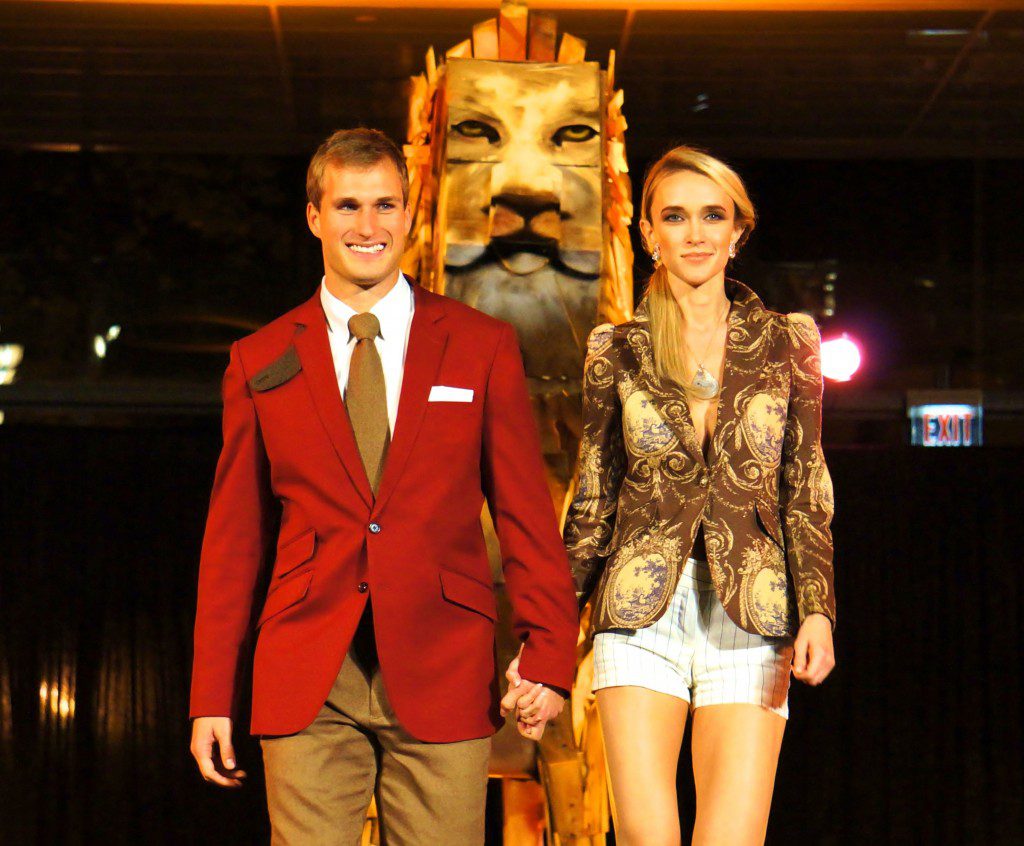 Washington Redskins' Kirk Cousins
The Athletes of the evening truly serve as role models to the young men pioneering this program. Kirk Cousins, a quarterback for the Redskins said: "It is important to raise up young men to become great leaders and to become leaders who can have a positive influence on people," — and that influence was palpable in the attitude of all attendees.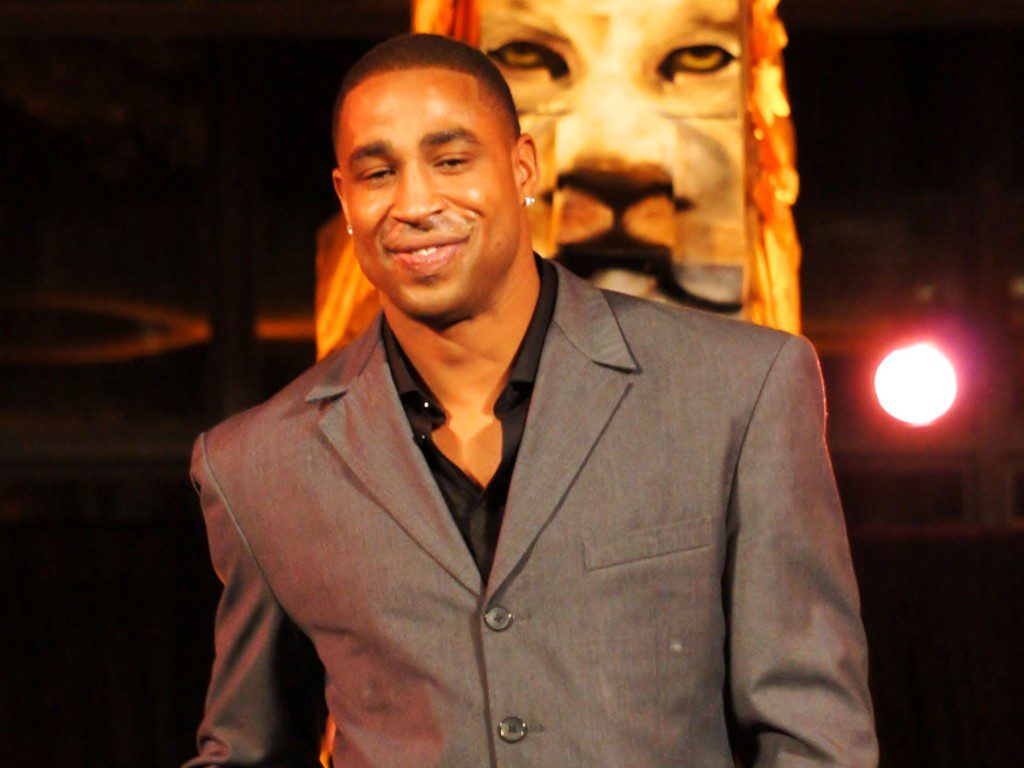 Former Redskins player Fred Smoot
Among the fashions strutting the catwalk, local custom clothier Brimble & Clark fit the athletes in something bold and fashionable to truly match the mood of the evening.
The event raised more than $87,000 in funds with more funds still flowing in thanks to an ongoing online auction.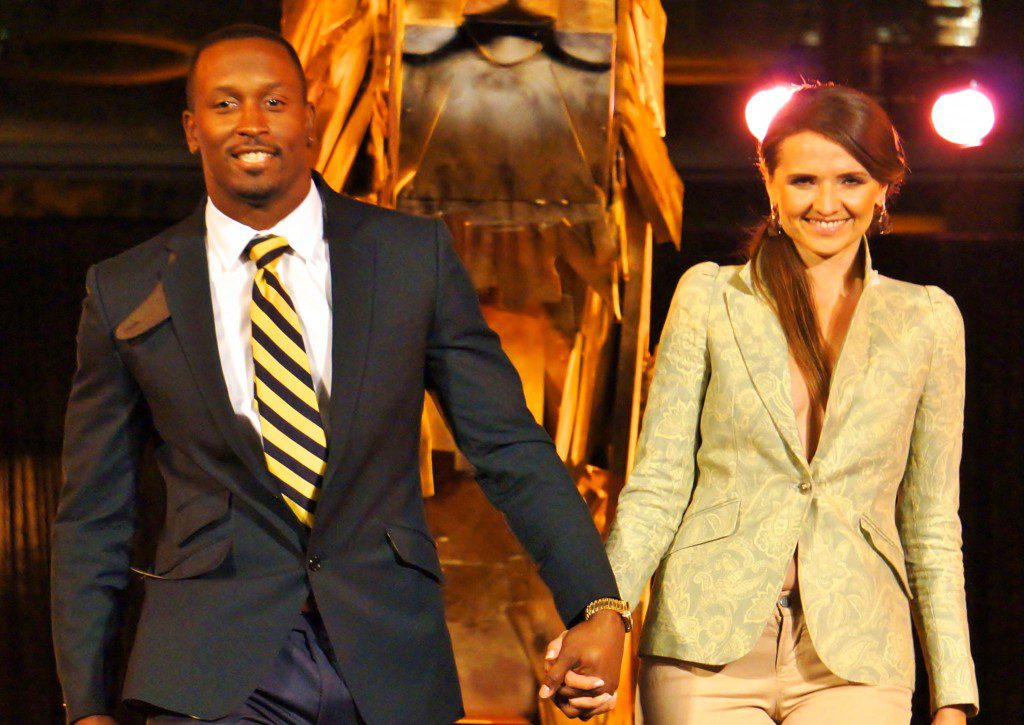 Fred Davis of the Washington Redskins
The auction may be silent online but the struggle of domestic abuse no longer will be thanks to Becky and her loyal team who have given a voice to all those who needed support.  The auction will be at www.charitybuzz.com/beckysfund and run until Dec 3.