Hollywood goes to Tampa.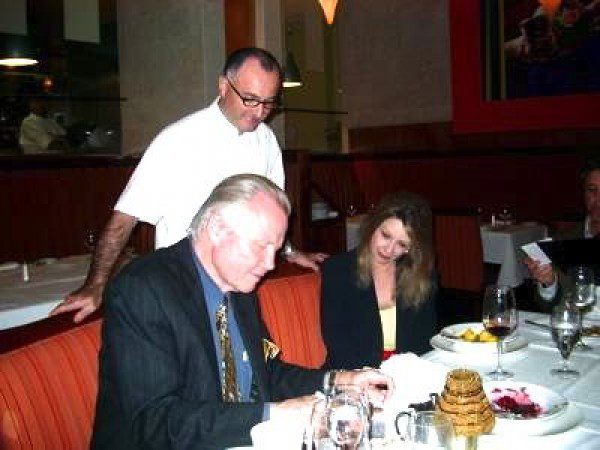 We're not sure which Hollywood celebrities will be at the Republican National Convention in Tampa this week, we're not even sure who will be there at all in light of hurricane Isaac threatening to bring havoc to the area. (shown above, Chef Fabrizzio Aielli of Teatro Goldoni looks on at actor Jon Voight as he signs the menu).
Voight, one of Hollywood's most ardent Romney supporters, has been a frequent visitor to Washington. 
In February of 2009, the actor promoted his flick "New Dawn" at Teatro Goldoni.  He was down to earth, unassuming, on time (that counts heavily in D.C.) and gracious, which carried over to the convention where he greeted Hollywood on the Potomac with warmth.
"A new 'Dawn'
That was Washington publicist Janet Donovan hosting a small private dinner at Teatro Goldoni last night for actor Jon Voight, who is in town shooting scenes with actor Nicolas Cage for "National Treasure 2," as well as promoting the much-anticipated docudrama in which he stars, "September Dawn."  John McCaslin.  Inside the Beltway – Washington Times
The Academy Award winner was on Piers Morgan on Wednesday night where he reiterated his support:
"He's a fellow who shoots from the hip. He's a very charitable fellow as you probably know. And he's warm, honest. He's got great virtues."
According to Voight, Romney's values can be traced back through generations: "He is a true American. He loves America. And his entire family has always followed the true American way of hard work and success." Piers Morgan Tonight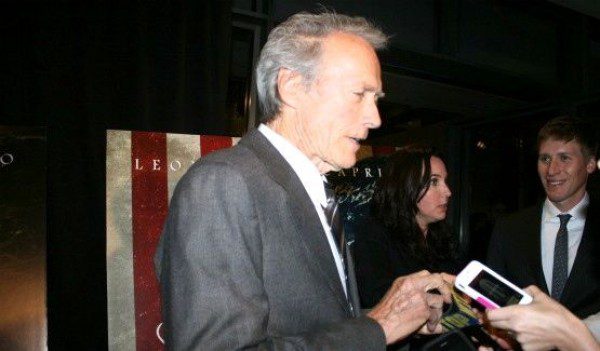 Clint Eastwood, another vociferous Republican supporter, is captured here on the Red Carpet for his "J. Edgar" flick which premiered at The Newseum in November of 2011.
You kind of have to wade through it but here Clint Eastwood hints at his Republican ties. 
We scanned the conservative publications to see what they were saying.  This one by Audrey Hudson for Human Events is a comprehensive look back on Hollywood and Politics over the years.
"Celebrities act right: From Hollywood's golden age to today's biggest names.
Gone are the days of Frank Sinatra crooning it his way, Ginger Rogers and Fred Astaire dancing the night away, and Lou Costello's comedic pattering along the baseball bases.
"They were part of a Hollywood that celebrated patriotism, like John Wayne in "The Green Berets," Gary Cooper in "Sergeant York," and Jimmy Stewart in "Mr. Smith Goes to Washington." 
And it was a time when Hollywood embraced political freedom, allowing its stars to openly support the political affiliation many shared, the Republican Party.
In that golden age of Hollywood, Republicans also counted among their ranks such stars as Doris Day, Eva Gabor, Irene Dunn, Charlton Heston, and of course, Ronald Reagan."  For full article click here.
We have eyes on the ground in Tampa so will be keeping you posted on all things Hollywood.  As Mae West might have put it, come back and see us.