Homeland!
by senior contributor Brendan Kownacki
Photo credit: Brendan Kownacki
"That first season was very scary because I had about a month to prepare and it was quite a big download. I was completely ignorant about all things CIA," said Claire Danes about the early days of her hit Showtime drama HOMELAND, which premiered its final season this week. Danes appeared at the Washington Post alongside show runners of the spy epic to talk about the legacy of the show in pop culture as well as look at the impact it has made by tackling subjects like privacy, election interference, and international political intrigue.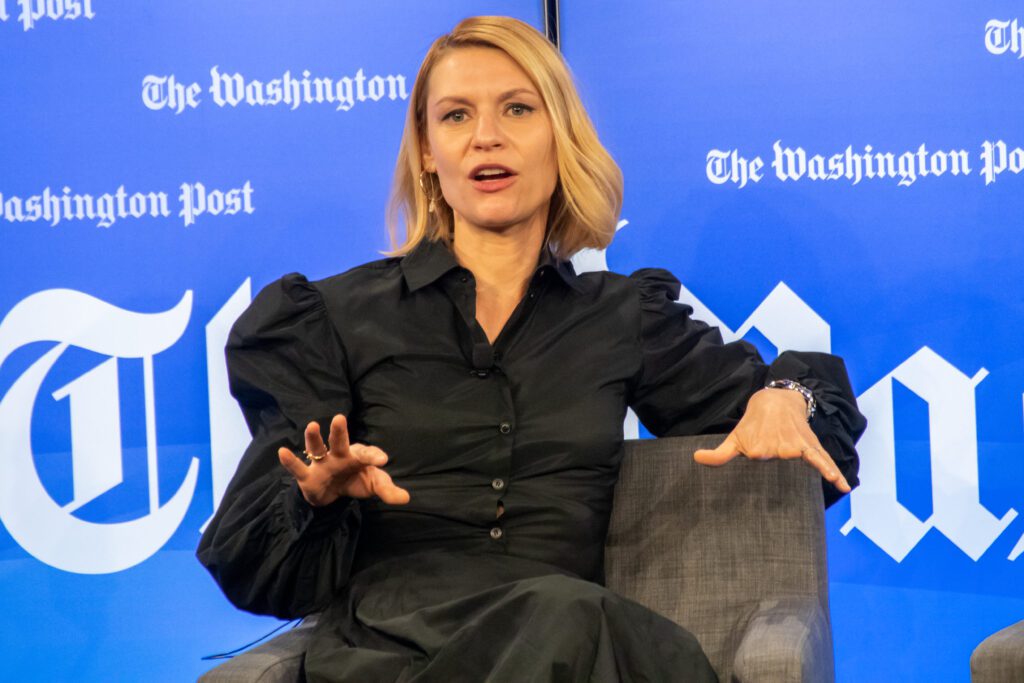 Claire Danes
Perhaps more than ever, a show like Homeland feels appropriate (or even a touch a scary) as DC navigates impeachment, tensions with foreign nations, concerns about technology and a host of issues being juggled by the American intelligence community. The fictional world of Carrie Mathison has had a knack for tackling hard questions in its 7 seasons, and showing the American people the nightmare versions of espionage gone wrong.
Co-creator Alex Gansa said that he wasn't clear on the exact legacy the show would leave behind, but that the driving premise that started it was "America's response to 9/11 and what is the legacy of that event and how has the counterterrorism industry changed this country in profound ways." It's not a classic action shoot-em-up, but an analytical look at the way intelligence and diplomacy and the military and politics mingle to try and secure the United States and the world. Gansa said that the early idea was also to try and fill a gap in the way we were telling stories about characters of the modern era who had been through the conflicts in Iraq and Afghanistan, "nothing on American television was talking about the people that had come home from these wars."
Alex Gansa
The show has spent 84 episodes using Claire's character Carrie Mathison as the central debate of liberty vs security, and the life of the individual vs the life of the many. Carrie mentions in the very first episode a belief that she feels she could have stopped 9/11 if she hadn't missed something, and thus is duty bound to keep her country safe…and the struggles that kick off from there are big ones.
"It's unusual to find a female character driving the story so relentlessly over the course of all those years" continued Gansa about one legacy that the show will leave behind as it wraps production. Premiering in 2011, Homeland certainly stands with numerous shows of the recent decade like Grey's Anatomy and Scandal that centered around a dynamic female lead.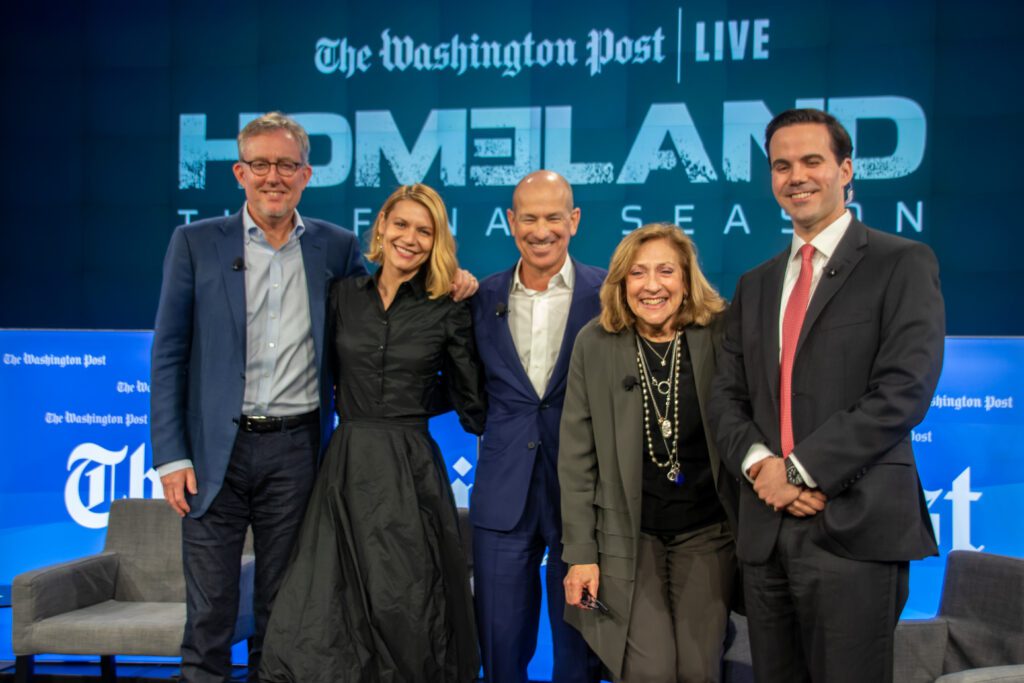 Alex Gansa, Claire Danes,  Howard Gordon, Lesli Linka Glatter and Bob Costa
And Carrie is not eye candy, she's the problem solver, as pointed out by director and producer Lesli Linka Glatter, who herself has shattered some glass ceilings in Hollywood as a female director. "To have such a complicated, layered, complex female character that doesn't always do the right thing, that you kind of look at and go, 'Oh no, no.' And even things of looking at a woman who is not a good mother, I mean, that is a very risky thing to look at. She loves her child, but she is not a good mother. These are things that aren't usually looked at. I mean, if you look at most TV, the CIA agent would be in a hot outfit and a tight skirt and Louboutin shoes."
The final season will further exploit Carrie's guilt and call to service as she comes to turn with her own captivity in the previous season, and returning to her team, she will face questions of loyalty and brainwashing; hearkening back to the initial conflict of season 1 with Sgt. Brody.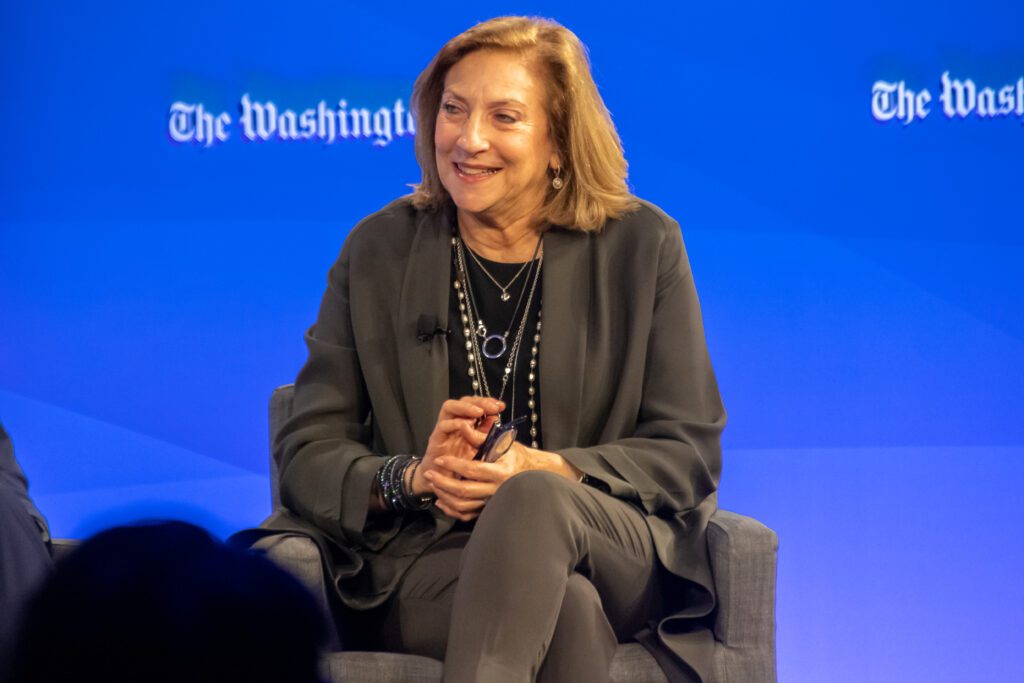 Lesli Linka Glatter
The show has consistently consulted members of the diplomatic and foreign policy communities to try and bring accuracy to their narratives, even having a surprise video chat with Edward Snowden when the story line explored the surveillance and privacy issues going on around the world.
"I would say that I hope it has helped people process, these questions again, answering none of them, but learning how to ask them and really to explore the edges as citizens. I hope, it makes people think as citizens what the people who are out there representing us, what they're doing, what they're going through" said Howard Gordon, the other Co-creator and Executive Producer of the series.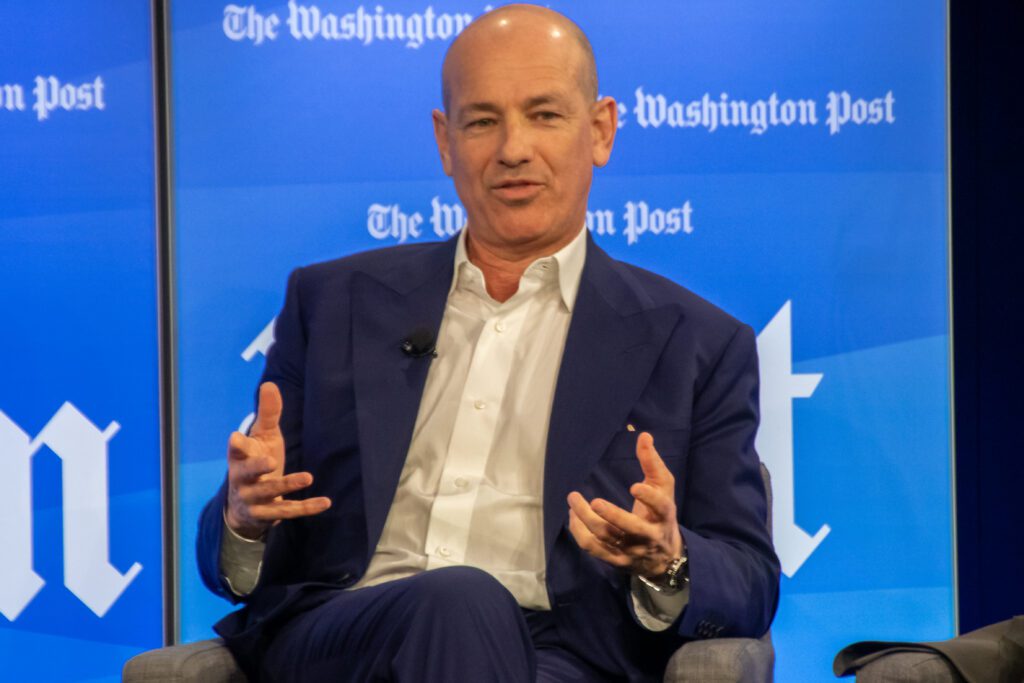 Howard Gordon
Danes knew that her character stood for many things through the years and had mixed feelings about walking away from the character she has embodied for almost a decade. "There's no way of undoing this, right? Like, it's not going away. Firstly, it's been filmed. It's going to have an after life, which I'm really looking forward to, to seeing what that means, you know, and how it will age, and what we'll take from it, uh, in the future."
It's easy sometimes to feel a disconnect between the stories and the people in them, especially when talking about the military or intelligence officers or the people who are thousands of miles away and dedicating their lives to others…to protecting the homeland (no pun intended…or actually, yes, pun intended). If a dramatized version is real enough to add in that human element, then it's far more than entertainment…"I hope to bridge a little bit of that distance" added Gordon.
The Official Trailer: