Lady Antebellum…..
Photo credit: Brendan Kownacki
Country superstars Lady Antebellum were in Washington D.C. once again to be honored by the National Music Publishers' Association at their spring songwriter showcase. The trio received the NMPA Icon award to honor their status of success across multiple award categories and for their work to promote music publishing and songwriting. "That's all we have ever wanted to do, be songwriters" said Charles Kelley, one of the members of the Lady Antebellum.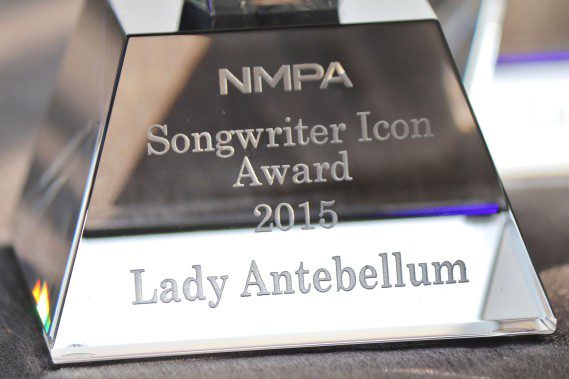 The group has skyrocketed to success through the years with multi-gold and platinum earning records as well as winning Grammys, Academy of Country Music Awards, Country Music Association Awards, Billboard Music Awards and many others. Kelley and his bandmates were humble on stage though, dedicating the Icon Award to "the guys comin' up, the little guys in Nashville that make it all…make it all run."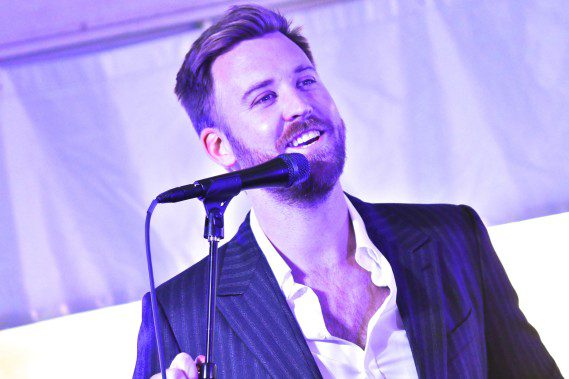 Charles Kelley
Hillary Scott from Lady A shared a similar feeling that this honor was about more than just her own contribution to the industry. "We started out writing songs, and that's what we thought we were gonna do, never knowing that it would turn into a band and we would be here almost a decade later." Scott recalled to the crowd how her own parents moved to Nashville to pursue careers in music and that she still remembers when her father first wrote a song that went big (sung by LeAnne Rimes). "For those who have that dream in their heart to do this for a living. It's an amazing job."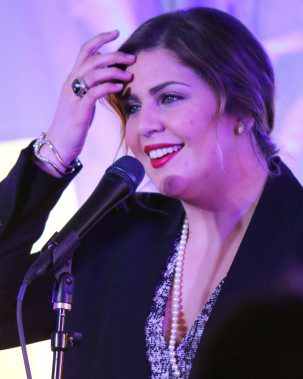 Hillary Scott
The rooftop performance with the Capitol dome off in the distance was an occasion to toast members of the music industry as well as the advocates that help to protect the intellectual property that singers and songwriters cherish. Reps from the Recording Industry Association of America and the GRAMMY foundation were on hand as well as legendary musician and songwriter Paul Williams who serves as the President of ASCAP, The American Society of Composers, Authors and Publishers. Joining them were multiple Senators and Congressmen who have fought for musicians rights, so many in fact that NMPA President David Israelite joked that we "may have a quorum."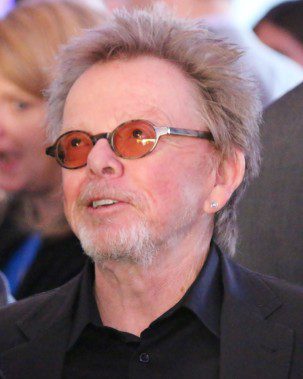 Paul Williams
Also on hand for the performance was an up-and-coming singer and songwriter named Grace Weber who wowed attendees with a smooth and soulful voice that echoed from the stage. ""We like to always introduce future superstars so that you can actually see the hard work that it takes" said Israelite bringing Weber to the stage. Weber is clearly on the rise having performed in the past on Oprah, at the Apollo Theater, at the Kennedy Center and rising to the top 5 on the iTunes singer/songwriter chart.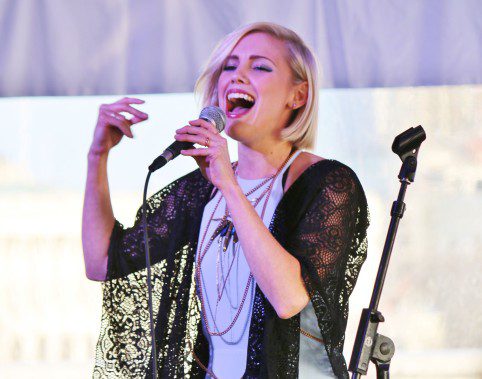 Grace Weber
Grace mentioned that as a songwriter, past relationships and times when she has been hurt have inspired her writing. The members of Lady A and other bands have said similarly that music helps to tell stories and bring people together to bond in a common moment of understanding. Songwriting builds the bridge between people and that connection is never clearer than hearing the invitation from Hilary Scott as the band began to play, "we just wanna sing ya'll a couple songs to say thank you. Sing along if you know 'em."