Meridian Extravaganza!
Photo credit: Stephen Bobb Photography

"The many years spent in our Foreign Service followed by 17 years as President of Meridian International Center, confirmed to us then and now more than ever, the importance of Meridian's mandate: to promote global understanding and engagement," Ambassador Walter Cutler told Hollywood on the Potomac at the 51st Meridian Ball. "This entailed working closely with Washington's large diplomatic community and both the public and private sectors. Didi and I could not have had more meaningful years as we galvanized our efforts into carrying out this mission. Attending our 51st Annual Ball this month confirmed that Meridian continues to thrive with our successors, Stuart and Gwen Holliday, at the helm."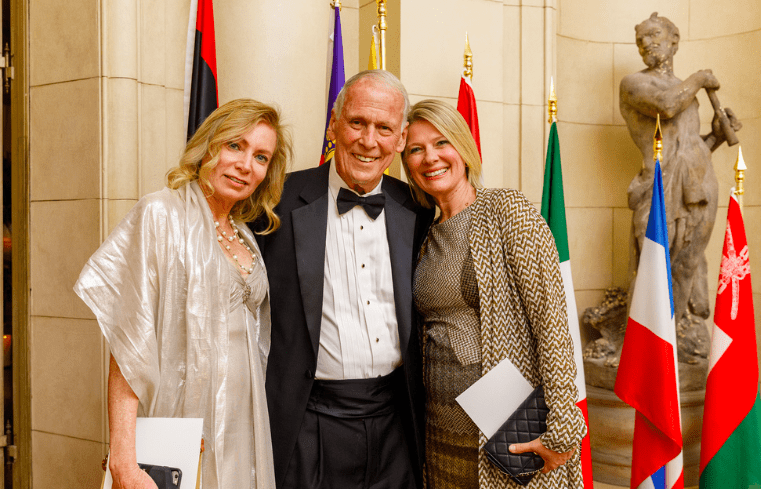 Ambassador Walter Cutler (C)
The Meridian Ball is one of the most prestigious annual events in Washington, DC. Now in its 51st year, this event brings together members of the public and private sector to celebrate Meridian's ongoing efforts to prepare leaders for a complex global future. The Ball is well-attended by public officials including Cabinet secretaries, members of Congress, prominent media figures, foreign ambassadors, and representatives from the international business and cultural communities. Guests have the option of choosing between an intimate Ambassador-hosted Dinner or the White-Meyer Dinner on Meridian's campus. Following the dinners, guests from both the Ambassador-hosted Dinners and White-Meyer Dinner gather for dancing, dessert, and conversation at Meridian House.
Factoids: Over 850 guests in attendance. Over $1.3 million raised. 35 Embassies pre-Ball dinners hosted at Ambassadorial residences.  All former First Ladies serving as Honorary Chairs since Mrs. Patricia Nixon, to pre-Ball dinners hosted by Ambassadors, to lively dancing. It has also adapted to changing times and met increased demand over the years through the addition of the White-Meyer Dinner, Young Professionals Committee and Meridian Global Leadership Summit.
 51st Ball leadership:
Co-Chairs: Manisha and Roy Kapani; Congressional Chairs: The Honorable Neal Dunn and Mrs. Leah Dunn, Senator Joe Manchin and Mrs. Gayle Manchin; Corporate Chair: Mary Streett, BP America; Global Engagement Chair: Ambassador Michael Froman, Mastercard.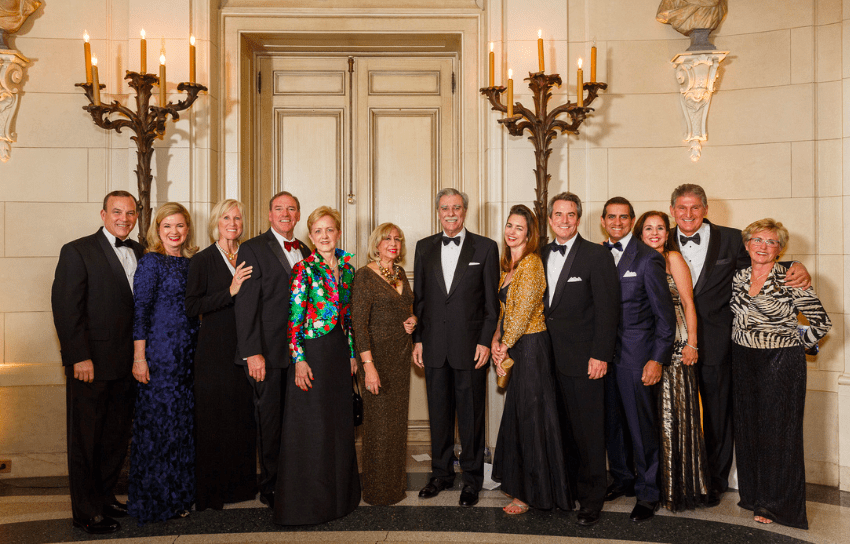 Leadership
Perennial guest Deborah Sigmund went to a dinner at the Embassy of Argentina hosted by Ambassador Edward C. Prado and his wife Mercedes. "I have been to the Embassy many times, but not for the past few years," she told us at the after party.  "The Ambassador and his wife were really excited to work with Meridian.  It was a very happy evening.  They really want to entertain and engage Washington and Argentina. And I used to go to dance nights at the Embassy and that is where I learned how to Tango."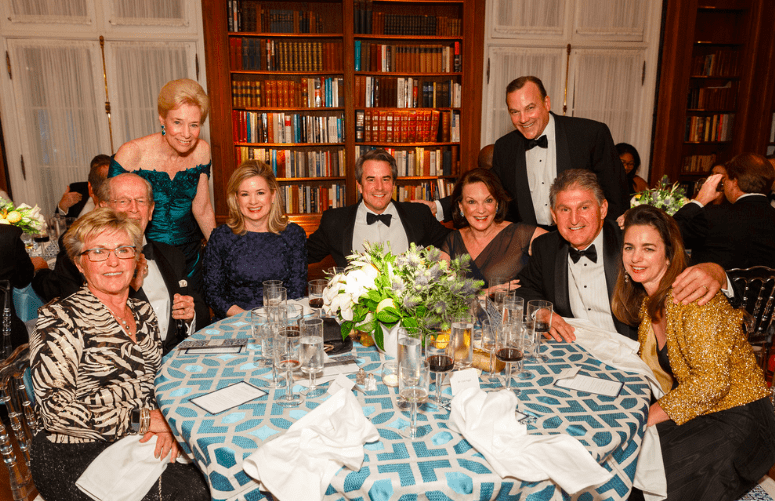 The Dinners
Long time NBCer Barbara Harrison was a guest of the Chairpeople.  "I was at a lovely table and had the greatest conversation with a person that owns JK Movers and he told me about his obsession with the presidency and how he has been reading in succession anything he can get his hands on about the presidency from George Washington on.  It was so interesting and now I want to start a series on creative conversations. You can learn so much when you're sitting at a dinner party with so many people from different walks of life."
The Scene
"Over a hundred years ago the planning for World War I took place between the US government and the French government here," said Stuart Holliday. "It was also the home of Catherine Graham, the great Catherine Graham, for about 17 years of her life and you're gonna be right next door. Same architect, John Russel Pope, built both houses. People know The Meridian Ball, but we hope this evening when you leave – or when you think about it a week from now – you'll remember what we do here and not just the beautiful setting. This has been a record setting year for this event. I will tell you that the number far exceeded our expectations, and all that money will go towards programs that help young Americans and young people from around the world, work on solutions to challenges we face together. So thank you."
The Food
Earlier in the day, all guests were invited to the Meridian Global Leadership Summit at the Ronald Reagan Building and International Trade Center. The Meridian Global Leadership Summit is the leading convening of diplomatic, business and government leaders in a neutral, nonpartisan forum to exchange ideas and collaborate on solutions to the challenges and opportunities of a rapidly globalizing world. This year the Summit will focus on Technology and Innovation Across Borders.