Portrait of a Nation Prize…
by senior contributor Brendan Kownacki
"It's very surreal," summed up Lin-Manuel Miranda, the Award-Winning composer and creator of Hamilton: An American Musical, on the occasion of being named a "Portrait of a Nation Prize" honoree and having his portrait inducted into the National Portrait Gallery. Describing his own well-known musical, "Hamilton is basically a two and a half hour portrait of Hamilton. It's the best I could do," he said as he noted that now his own photo would hang in a museum that includes a portrait of his central character.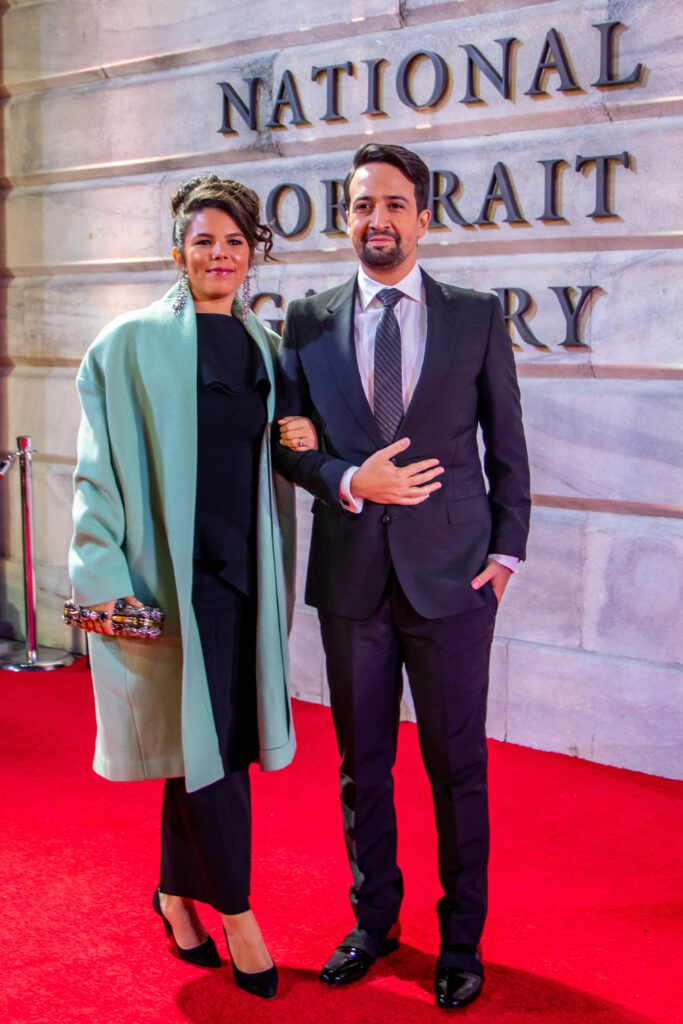 2019 Honoree Lin-Manuel Miranda and wife Vanessa Nadal
Miranda was far from the only big name of the night though at the 3rd American Portrait Gala in Washington DC, the weather was cold but the star power was red hot as honorees like Anna Wintour, and Earth, Wind & Fire turned out alongside presenters like James Corden and Former First Lady Michelle Obama. Corden dressed up in signature dark sunglasses as he introduced Vogue Editor-in-Chief Anna Wintour, Amazon founder Jeff Bezos was introduced by his son and Clive Davis who shared 47 years of memories since signing Earth, Wind & Fire.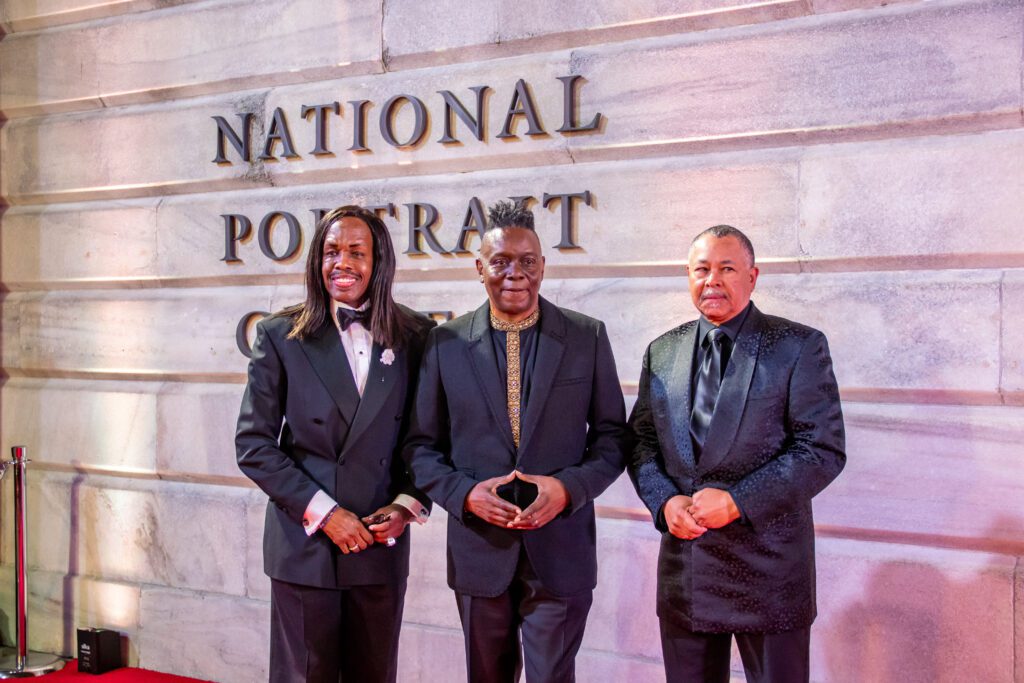 Earth, Wind & Fire — 2019 Honoree
The gala raised more than $2 million in support of the museum's endowment for exhibitions. "The 2019 American Portrait Gala was a night like no other here at the Smithsonian's National Portrait Gallery," said Kim Sajet, director of the museum. "We honored an incredible group of people who have excelled in their chosen fields and then made it made a commitment to pass on their knowledge and advice to the next generation."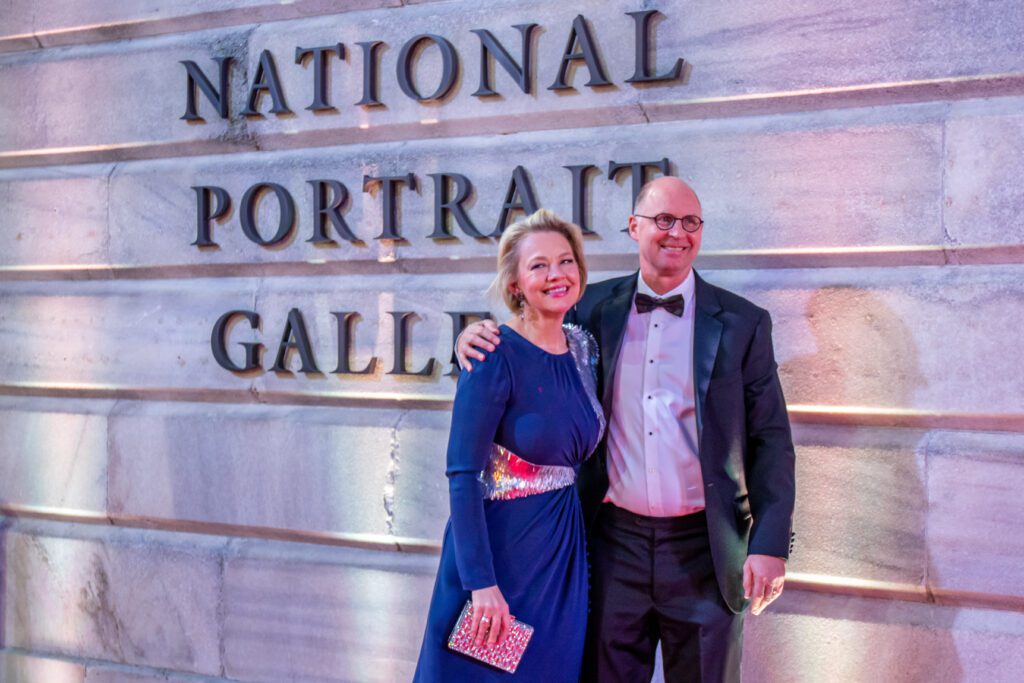 Kim Sajet — Director of the National Portrait Gallery and her husband, Anthony Meadows
CBS This Morning Host Gayle King served as Master of Ceremonies for the evening and noted that the museum and the diverse faces that line its walls "make you proud of the history that we have in this country." Chef and humanitarian José Andrés also shared his appreciation for the art on his way into the event, "I've never so many especially young girls, and young boys alike, stopping in front of [the portrait of] Mrs. Obama. This woman has been amazing and such an inspiration in her role. This is right now one of my favorite ones." The generous Chef, who has gained notoriety for his efforts to feed those impacted by storms in the Bahamas and Puerto Rico, showed that his giving spirit is always in tact; he sent warm bowls of soup to a frigid press corps who was covering the gala from the steps of the museum on the cold November evening.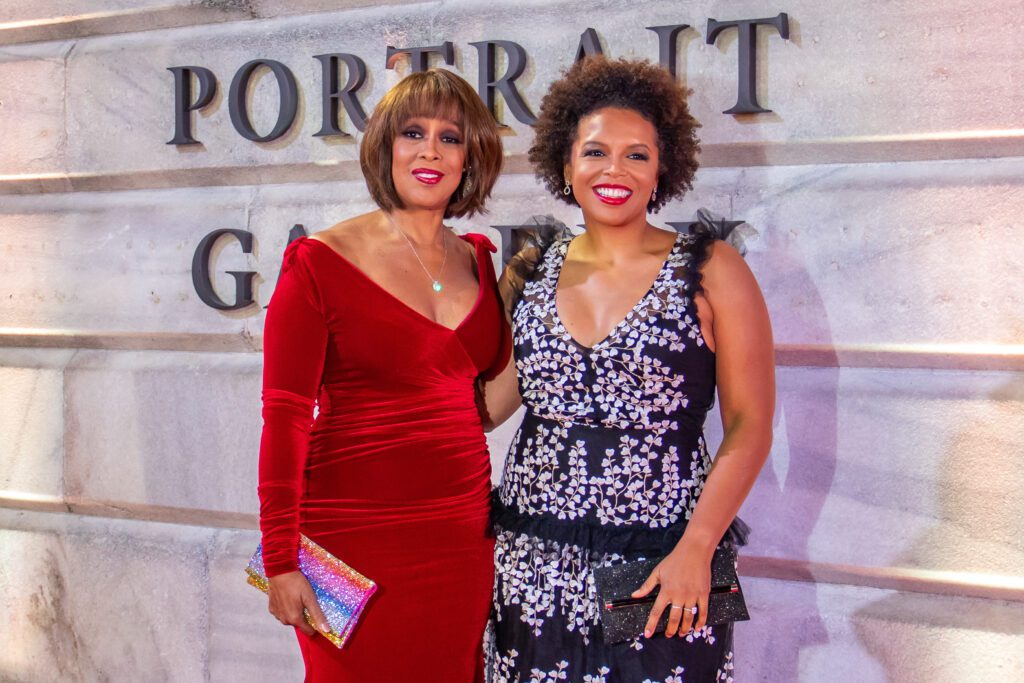 Gayle King and daughter Kirby Bumpus
A few additional photos by Joy Asico: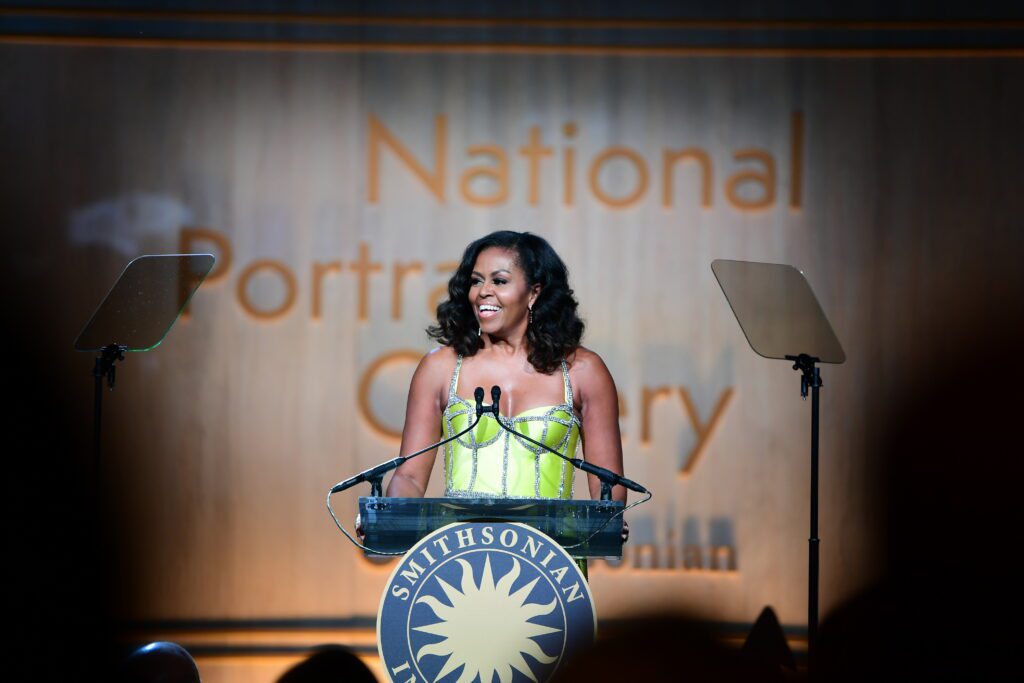 Former First Lady Michelle Obama
Take a look at the big names as they arrive and hear what some of them had to say here: