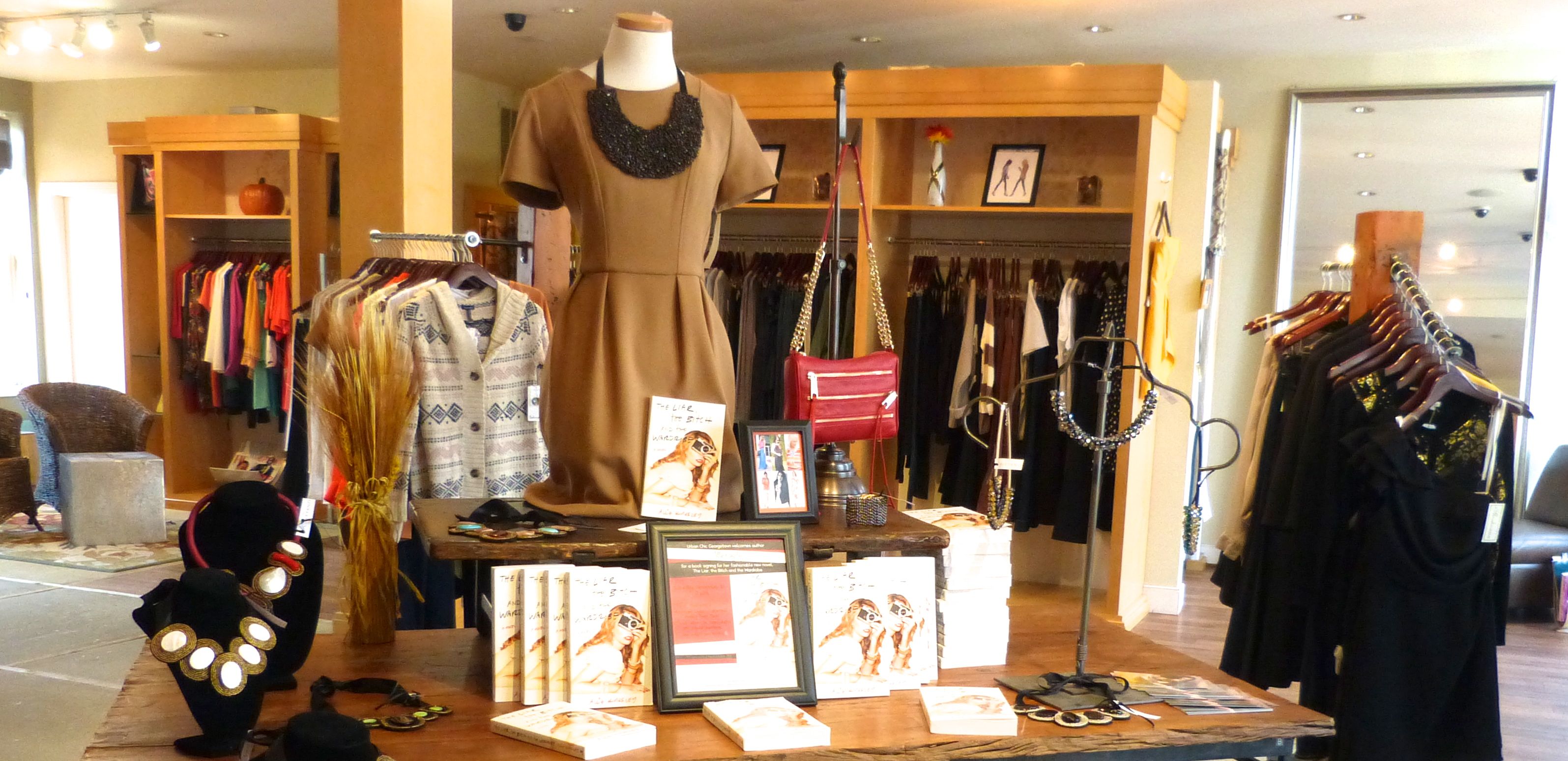 Urban Chic.
by contributor Jessica Greene
Georgetown meets Urban Chic, meets author Allie Kingsley, meets "The Liar, The Bitch and the Wardrobe" – the perfect venue for a book signing in Georgetown on a Saturday afternoon.
Amidst stylish fashion interspersed with unavoidable treats, it was there that she signed copies of her first fiction novel about the inside world of fashion photography.
Allie Kingsley and Jessica Greene
When asked what motivated her to write the book Allie said, "I have had an extremely eccentric lifestyle ever since graduating college and entering the work force in Hollywood."
"All of my friends used to say to me, your life is a movie, your life is a book.
As a joke, I wrote a book and I was going to give it to my friends and family as a gift so I sent it to a friend who is an editor to clean it up and he said it could be published.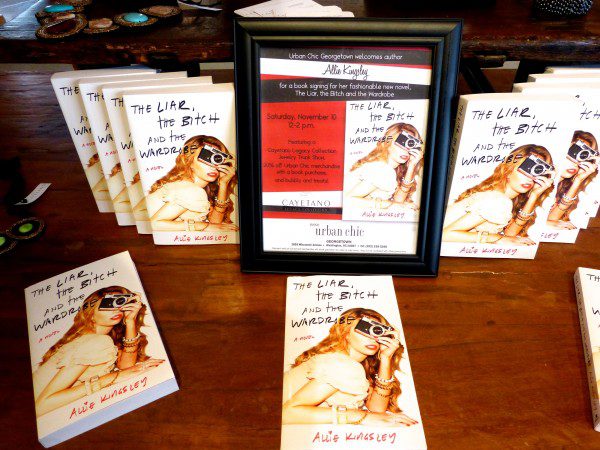 So this is how I got my start. It was a complete accident." 
We're happy to say that the outcome of this "accident" is a must-read!