Walk this Way.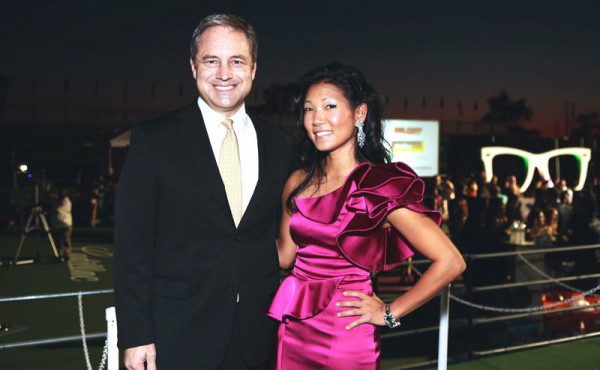 by columnist Maria Hernandez
Photo credit: Vithaya Photography
"It was an amazing night thanks to all of you!! Best to your ways!!" said Jana Sedlakova, model and fashion icon in DC for more than 15 years.
With a sea of seated VIPs, sport, fashion and political celebrities, an excellent weather, sunglasses, a thumping soundtrack, and, naturally, wave upon wave of sartorial splendor, the 2012 Walk This Way, by the non-profit organization Becky's Fund and menswear designer Eric Finn Custom Clothiers, rocked more than the stage at this runway show that embraced its new home at the Kastles Stadium, with energy and panache. (above Becky's Fund founder Becky Lee and Governor of Alaska Sean Parnell)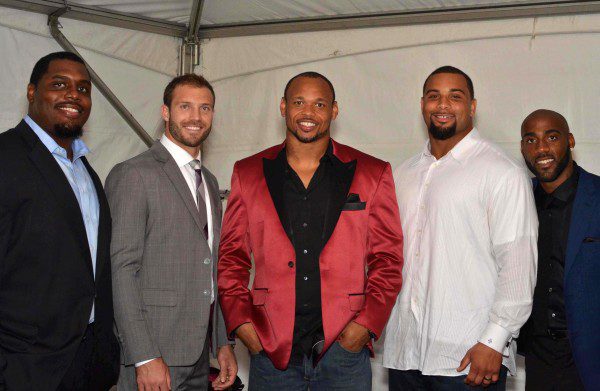 The fourth installment of Becky's Fund's signature annual fundraiser, last night's fashionable fete saw a dozen or so athletes from the Washington Redskins,Washigton Capitals, and D.C. United take to the runway, in support of the domestic violence prevention charity. Matt Landsberg, founder and owner of Eric Finn the luxury mens clothier, showcased his collection, modeled by local professional athletes and celebrity modes.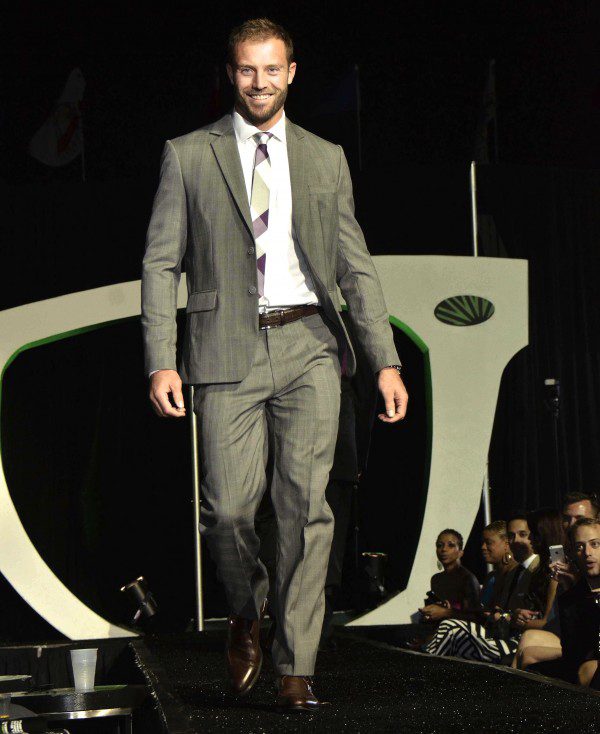 With an impressive pro-athlete line-up, DC sports stars such as Washington Capitals John Carlson, Karl Alzner and Mathieu Perreault and Redskins DeAngelo Hall, Ryan Kerrigan, Lorenzo Alexander, Reed Doughty, Kedric Golston and more, they appropriated the stage and made it their new sport field. Who would believe that the sport guys of DC love the fashion runway?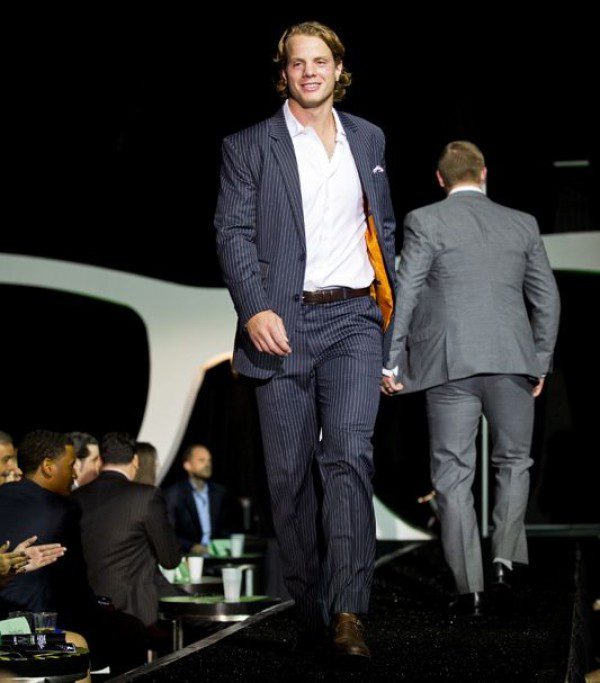 Co-hosted by Comcast Sportsnet's Julie Donaldson and Fox's Steve Chenevye, this event not only featured amazing food, fashion and entertainment, it also was a place where networking, art and hearth joined together to promote and support Becky's Fund efforts in promoting the prevention of domestic violence in our communities. In addition to the fashion show, Art Soiree Co. added an artistic touch to the evening by presenting a special art exhibit of local artist's work, as part of their Art Can Make a Difference project.