Whimsy in Art!
by guest contributor Sherry Moeller
Photo credit: Norwood Photography
Anthony Wilder, known for its whimsical architecture, in collaboration with Smithsonian Associates, offered a private presentation of Rodney Smith's whimsical photography on October 17, 2018 at the Smithsonian's Ripley Center. Leslie Smolan, Smith's wife and creative partner, shared the prominent photographer's inspirations and techniques used to create his magical art during the "Celebrating Whimsy in Art + Architecture" event.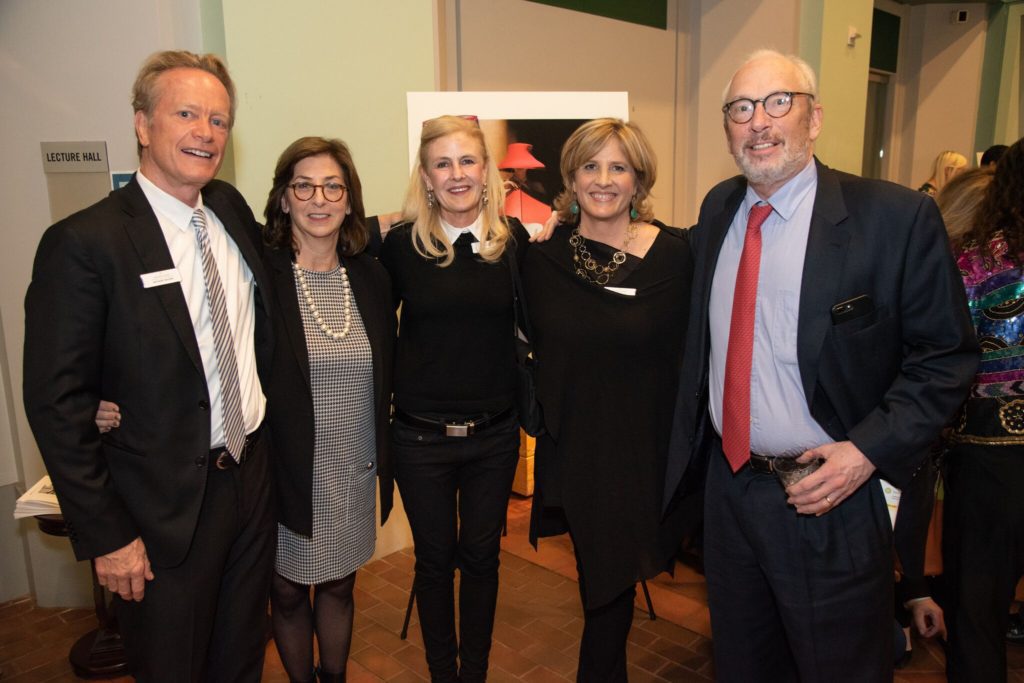 Anthony Wilder, Leslie Smolan, Elizabeth Wilder, Edith Graves, James Rowe
While Smith passed away in 2016, his estate continues to exhibit his work, which has invited comparisons to that of Belgian surrealist Rene Magritte, at museums and galleries around the world, showcasing his signature aesthetic and playful sense of humor.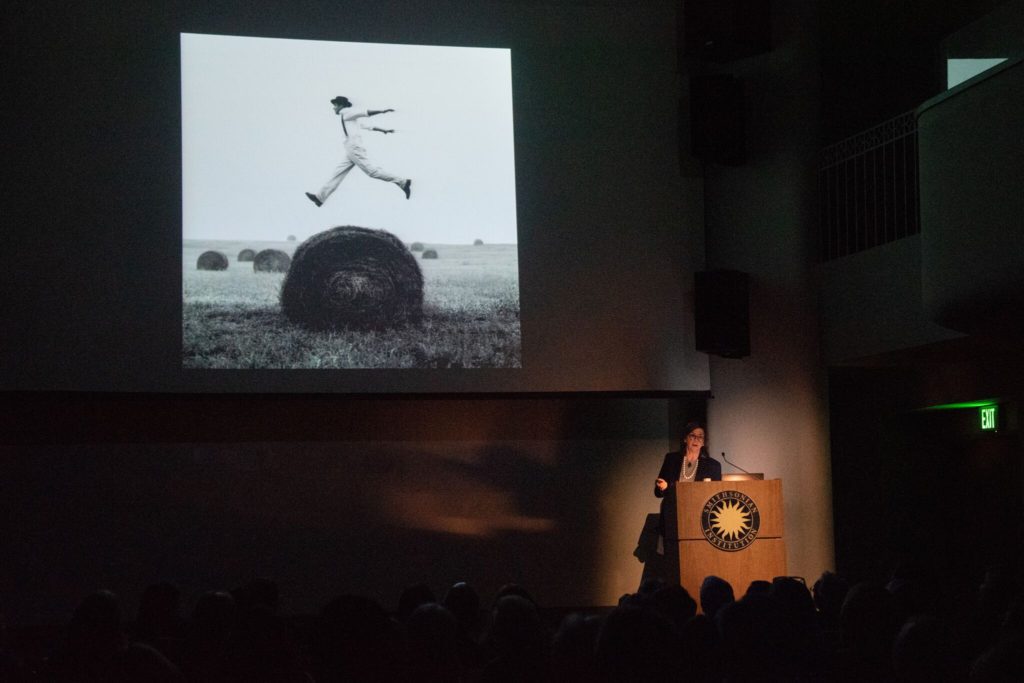 Leslie Smolan
"Until his untimely passing, Rodney Smith was known to a small coterie of magazine directors of photography, museum curators, and collectors," said Smolan, Executive Director, Rodney Smith Estate. "With this DC debut of his work, his wider legacy as one of the 20th century's great photographers is being launched. I was honored to share Rodney's story with such an enthusiastic audience. The support of Smithsonian Associates gives me the courage to keep moving ahead."
The collaboration came about after Smithsonian Associates toured Rodney Smith's studio in May 2018, which the Anthony Wilder team helped coordinate. After that visit, a joint decision was made to present the Washington, DC debut of Smith's work.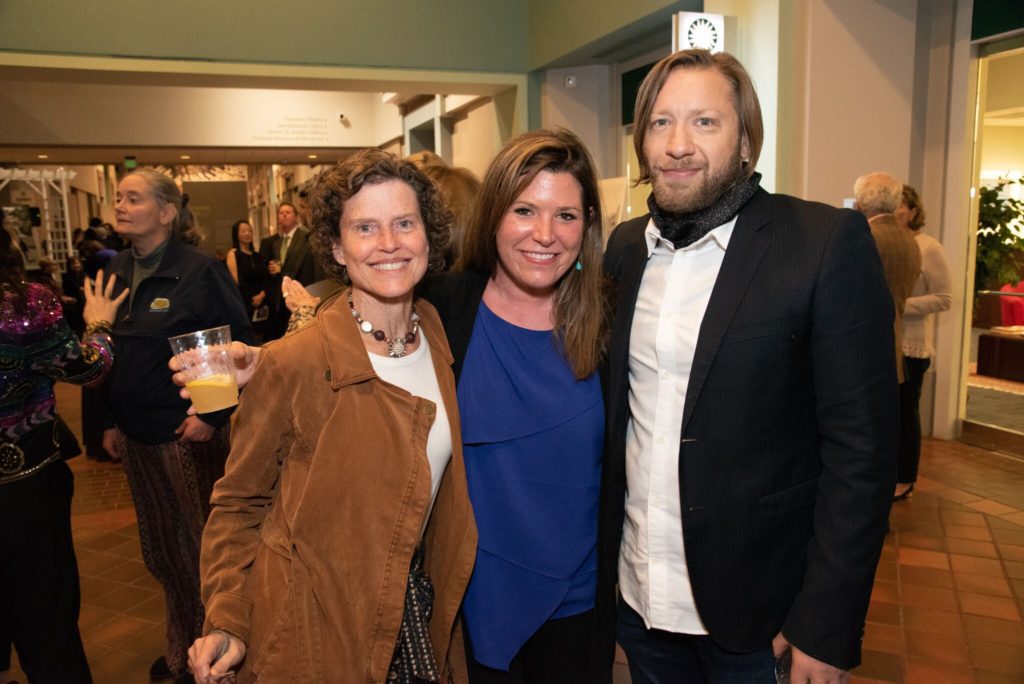 Sue Gubisch, Danielle Frye, Micah Wilder
"Leslie's presentation was utterly breathtaking," said Danielle Frye, Marketing Director at Anthony Wilder. "After being at Anthony Wilder for 13 years, I can say that it was incredibly special to offer our clients the privilege of hearing Leslie's unique perspective as she continues to build on the legacy of Rodney Smith the photographer, the person, and her dear husband."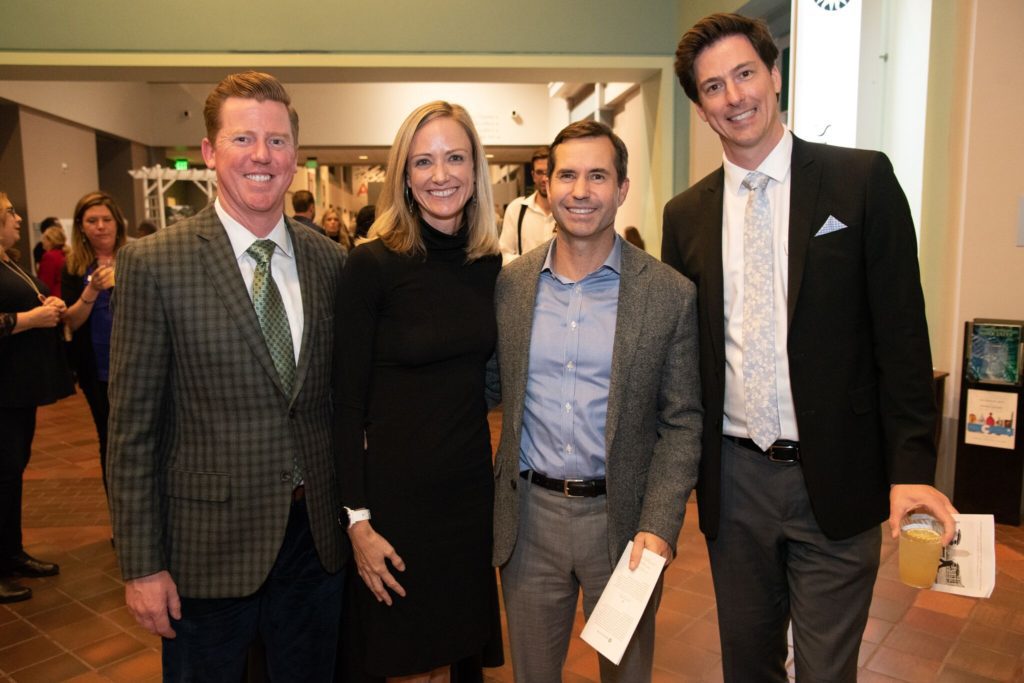 Sean Mullin, Amanda Cabe, Erich Cabe, George Bott
Committed to sharing the area's cultural landscape with its clients and supporting the arts community through collaborations such as this, Anthony Wilder hosted the evening with Smithsonian Associates, as well as offered a catered reception by Chaplin's Restaurant and Bar.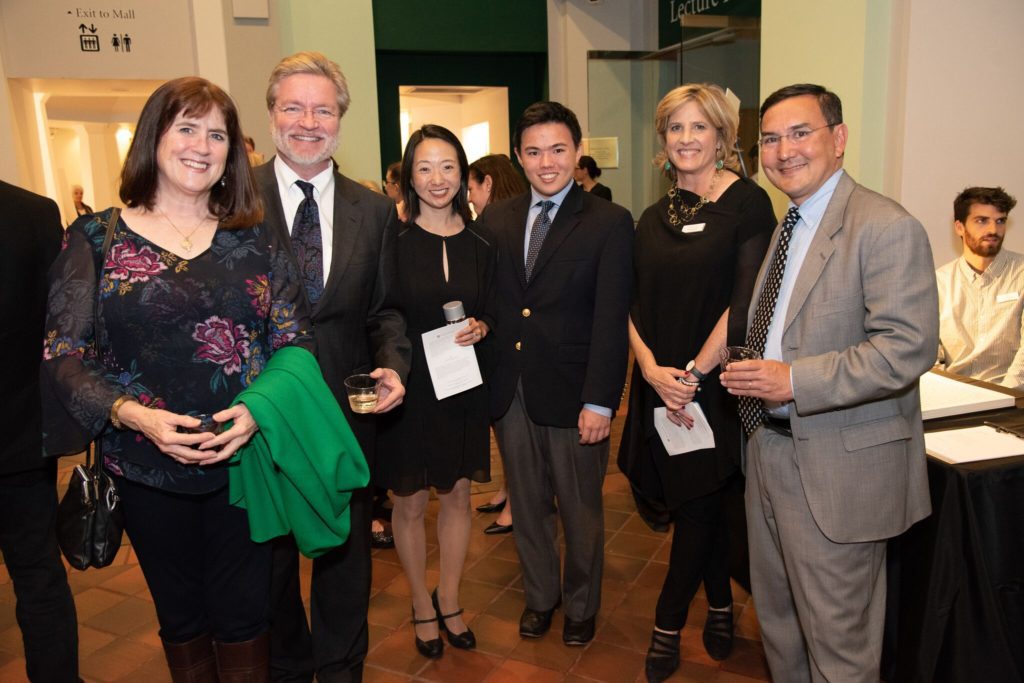 Carolyn Lundberg, Rolf Lundberg, Emmeline Ochiai, Whitman Ochiai, Edith Graves, Dr. Derek Ochiai
"It was a real pleasure for my family and me to meet Leslie Smolan at "Celebrating Whimsy in Art + Architecture," said Emmeline Ochiai, an Anthony Wilder client. "It was poignant and remarkable… a wonderful evening of art, life, and magic."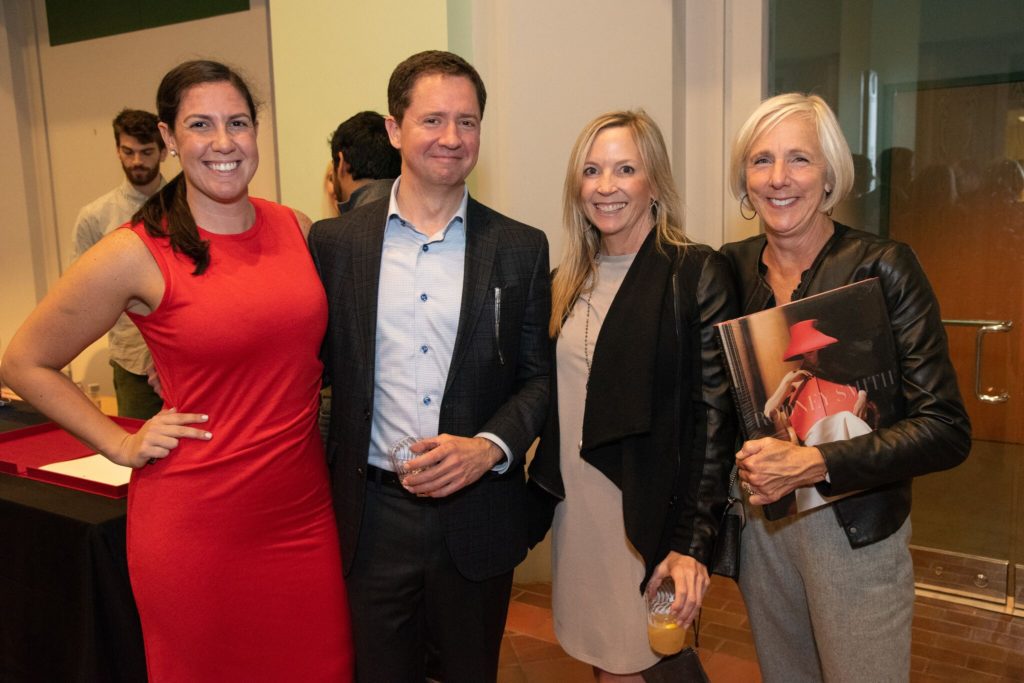 Dana Schwartz, Bruce Harris, Mary Johnston, Cindy Hurley
Smith combined portraiture and landscapes to create enchanted worlds full of subtle contradictions and surprises. Using only film and light, his un-retouched, dream-like images were matched by the craft and physical beauty of his prints.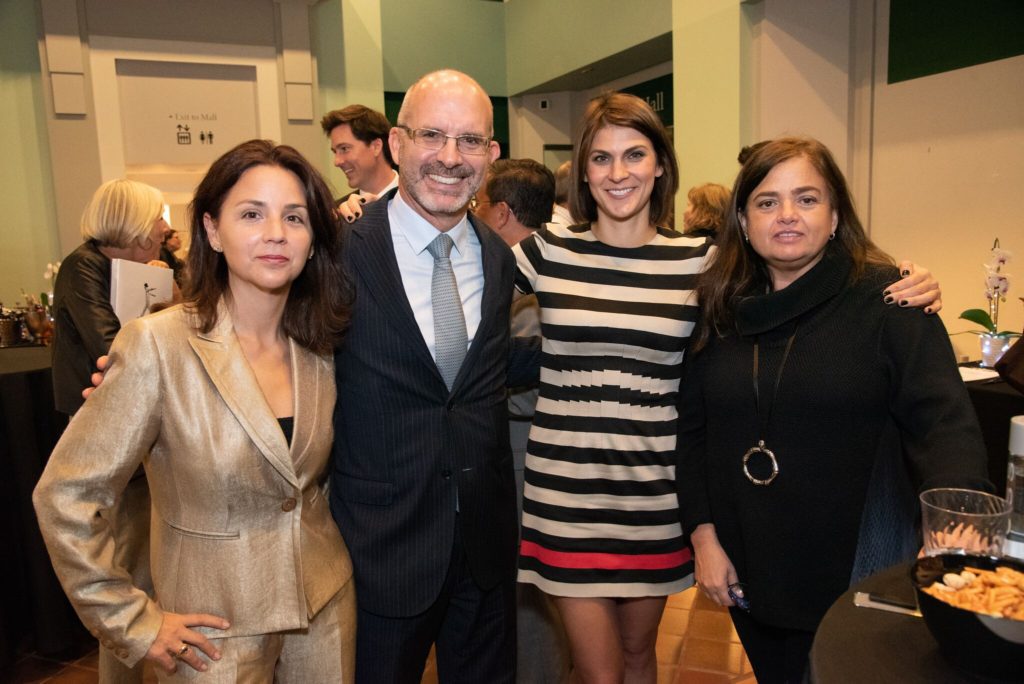 Maria Blackaby, Nigel Blackaby, Keira St. Claire, Maria Fanjul
"Leslie Smolan graciously shared her memories and stories about Rodney Smith's work and his passion for perfection and beauty, giving our guests an intimate portrait of a very talented artist," said Vesna Gjaja, Director, Development, Membership & Marketing at Smithsonian Associates. "Many of our members had seen and admired his work at some point in time. But what made it so memorable was her loving explanation and insight into Rodney as an artist and a human being."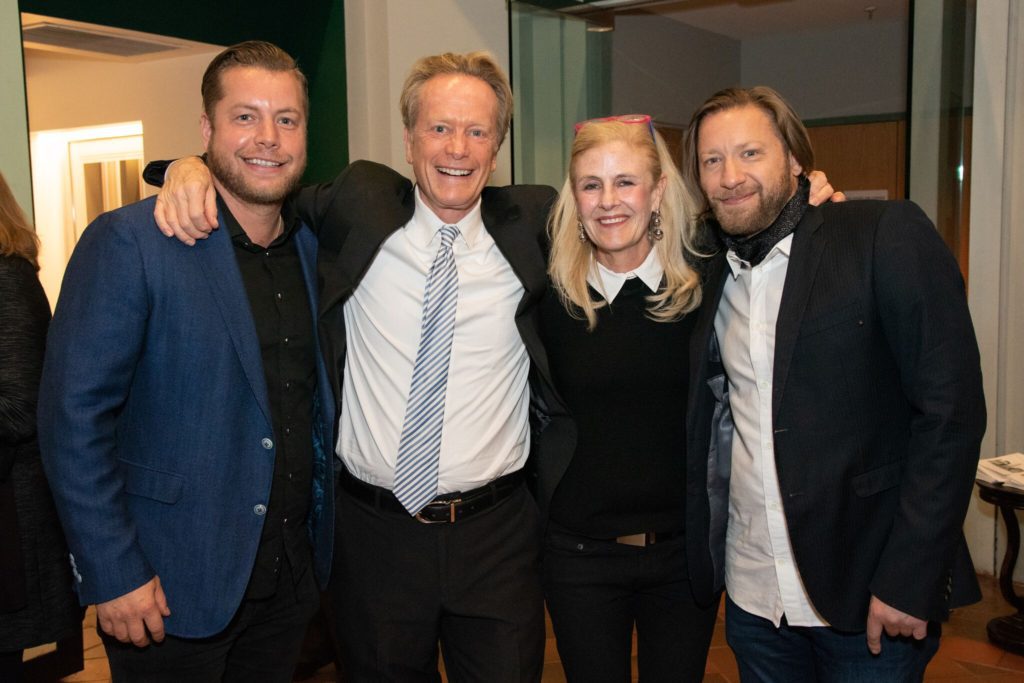 Ari Wilder, Anthony Wilder, Elizabeth Wilder, Micah Wilder
In addition, a guest and donor of the Smithsonian Associates said: "My husband and I appreciated being part of the Rodney Smith retrospective. We had seen some of his work in the past, but never fully understood his style. Leslie's presentation, filled with love, humor and her connection to the works, was one we will remember as a WOW! Thanks to all of you, our living and learning continue to grow."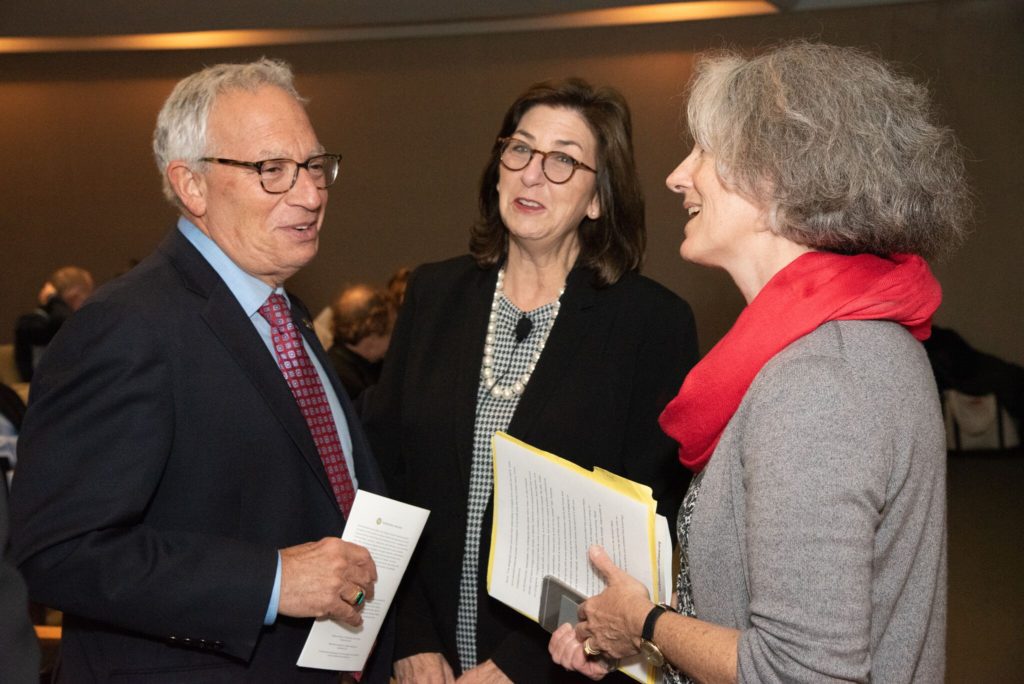 Jordan Tannenbaum, Leslie Smolan, Fredie Adelman
Sue Gubisch, graphic designer and guest of Anthony Wilder, added, "As an art director, I've been designing with Rodney's images for years—always a joy. But thanks to Leslie's talk, I learned much, and my appreciation for Rodney's work grew deeper. Her unique viewpoint as spouse and as a designer adds so much to his story."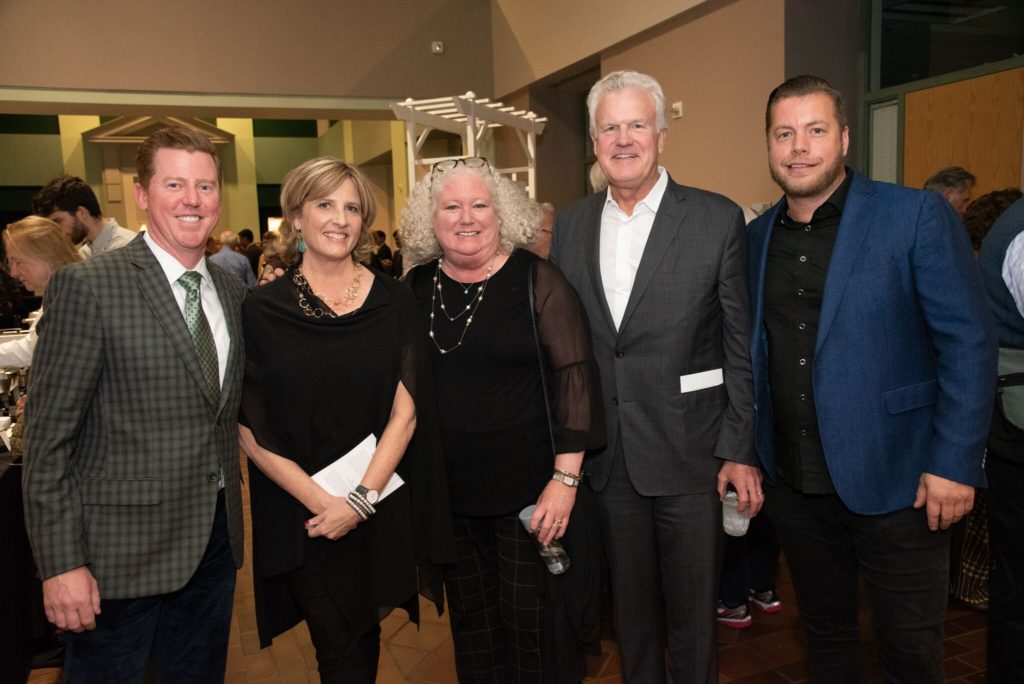 Sean Mullin, Edith Graves, Regina Murray, Tom Murray, Ari Wilder
Smolan, who was the creative director for Smith's final book Rodney Smith Photographs published in 2016, is now the executive director of the Rodney Smith Estate and is also the founder of Carbone Smolan Agency, a world-renowned branding and design firm based in New York City with clients including The Louvre, Morgan Stanley, Mandarin Oriental Hotels, and Coach. Smolan and Smith met in 1987 and also collaborated on The Hat Book, a whimsical look at hats as expressions of identity, fashion statement, and disguise.
Smithsonian Associates produces vibrant educational and cultural programming inspired by the Smithsonian's research, collections and exhibitions. Each year more than 750 individual programs, including seminars, performances, lectures, studio art classes, and regional study tours, as well as many engaging programs for children, are presented to spark creativity and excite learning in people of all ages.