WHOA! I feel good…
Hollywood On Productions: Janet Donovan & Brendan Kownacki
"When he put out Black & Proud, we talked about it for the rest of his life. We went overnight from Negro to Black," said Rev. Al Sharpton when praising the late father of funk music James Brown, the subject of Comcast and Comcast NBCUniversal new biopic "Get on Up" at a Q & A preceding the screening at The Newseum.

Director Tate Taylor, actor Chadwick Boseman, Rev. Al Sharpton, MSNBC's Touré Neblett

Guests were transported back to the 60's via the set design, a chance to play Soul Scramble, Get On Up band music and a plentiful spread of Southern fare created by Events by Andre Wells.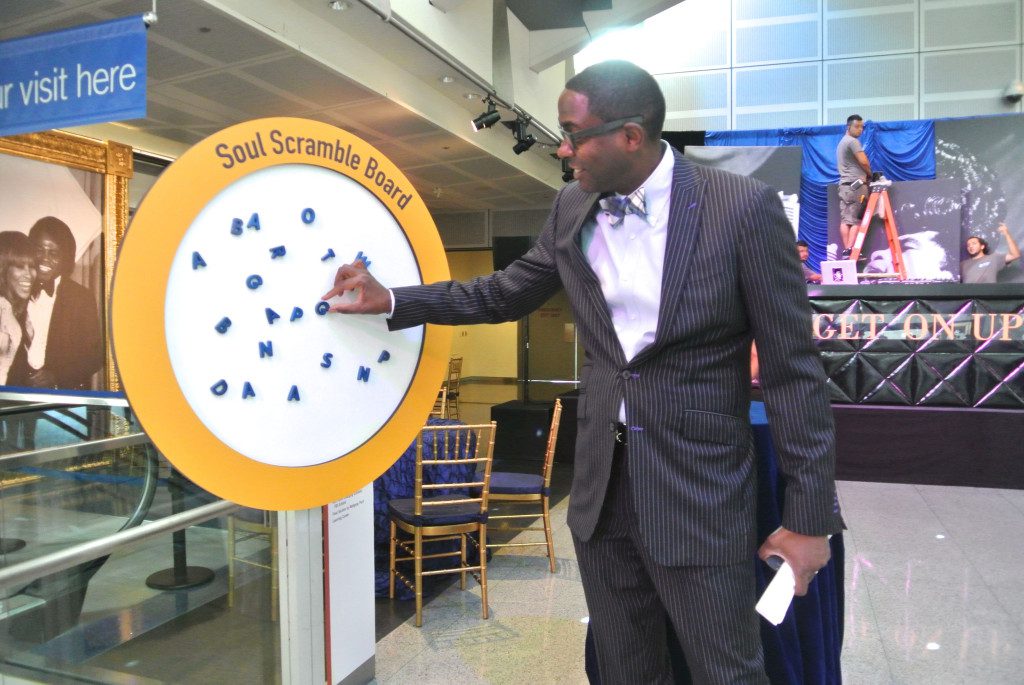 Andre Wells
Catfish sliders, caprese sliders, seafood jambalaya, grilled chicken skewers and corn bread from Wolfgang Puck catering
"The film takes audiences on a journey from Brown's impoverished childhood to his evolution into one of the most influential figures of the twentieth century," said  David L. Cohen,  Executive Vice-President of Comcast Corporation. "It's an important story about an important person. It was also a very difficult film to make. 
I am proud of Universal and being part of the Comcast family of companies. We took this project on and I think the team together has produced something that all of us are going to be very proud of as it opens across the country.  Diversity on both sides of the camera is an important priority for Comcast and NBC Universal. When we officially joined together in 2011, the new company made unprecedented commitments to foster diversity and we followed through on those commitments. Together Comcast and NBC Universal are building a solid foundation for long term and sustainable diversity and inclusion across our family of companies."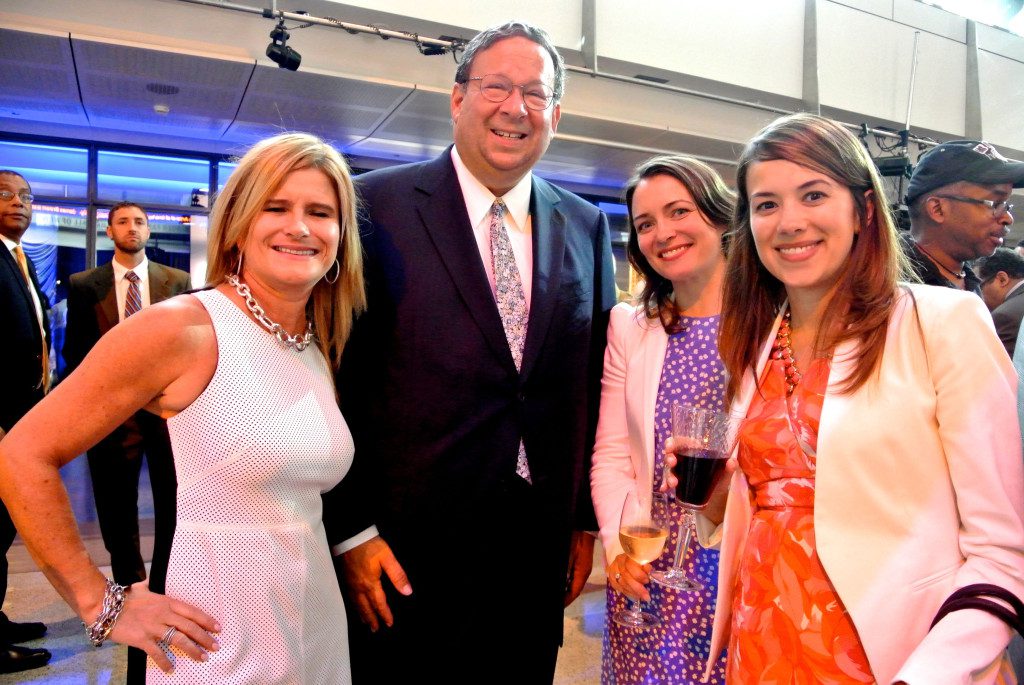 David Cohen with (R) Atlantic Media's Johanna Merry Derlega and Poppy MacDonald
"Of course, as proud as we are of the accomplishments that we have achieved over the past few years," he added, "we know how much further we have to go and we're committed to continuing to make progress. Through our transaction, we're far more than cable, we are committed to bring our commitment to diversity in media to millions more Americans from New York to Los Angeles."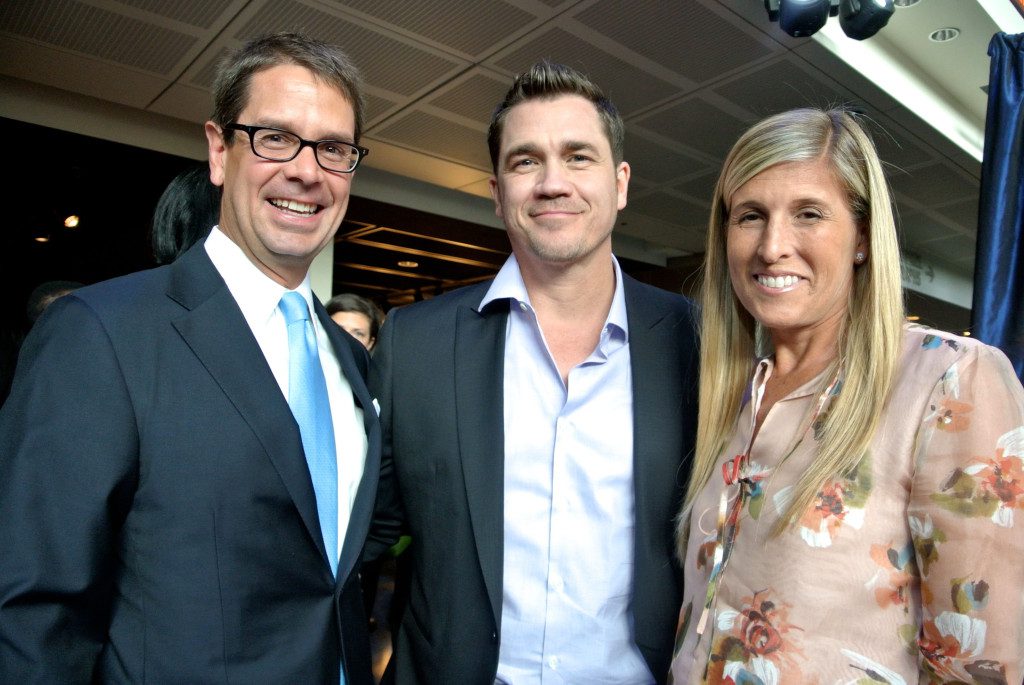 Fox New's Griff Jenkins, Tate Taylor and Kathleen Jenkins
"There have been so many people that have parodied James Brown, I think the fear or the concern was that it would look like an imitation," said director Tate Taylor who had strong praise for Chadwick Boseman's portrayal as James Brown.
Chadwick Boseman
WHOA! I feel good…
The Trailer: