Life is Wonderful!
Photo credit: Richie Downs – Asico Photos
Just when you thought you knew everything about Nelson Mandela – South Africa's anti-apartheid revolutionary, political leader and philanthropist who served as President of South Africa from 1994 to 1999 – along comes writer/director Sir Nick Stadlen. The Motion Picture Association of America (MPAA) hosted a private screening at Georgetown's AMC Theater preceded by a reception at Dyllan's Raw Bar and followed by a discussion featuring H.E. Mninwa J. Mahlangu, Ambassador of South Africa for his new movie: Life is Wonderful: Mandela's Unsung Heroes.

Sir Nick Stadlen (C) with Ambassador Mninwa J. Mahlangu (R)

About the film: "Discover the story behind the famous Rivonia Trial, where Nelson Mandela fought for the freedom of South Africa and changed history. Everyone knows about Mandela's brave fight against apartheid. But he did not act alone. In this award winning new film, based on never before seen interviews, former English High Court Judge Sir Nick Stadlen tells for the first time  the story of  Mandela's  co-defendants and lawyers. It is an inspiring story of courage and self-sacrifice on the part of a small  multi racial group of idealists who took on the might of a ruthless police state. It sowed the seeds of  the peaceful transition to a multi-racial democracy when Mandela emerged from prison 27 years later."
"We discovered that there were  three surviving codependents of Mandela and three members of his legal defense team still alive, and with razor sharp memories whose stories have not been recorded. Since they were and are such inspiring stories, we thought that they should be recorded." Stadlen told us. "And if I was a young South African, disillusioned with the then corruption and craze, I would want to know that my physical freedoms have been won by such heroic figures, some of whom are still alive, and they are very inspiring stories."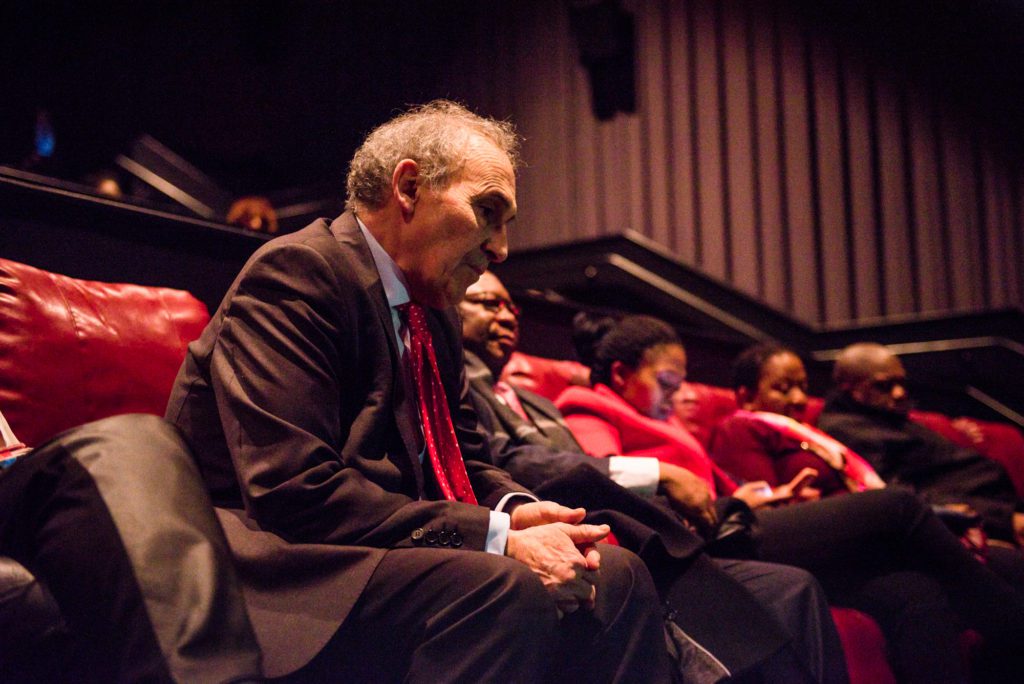 Sir Nick Stadlen
Hollywood on the Potomac had a chance to chat with Nick prior to the screening.  Of the things we discussed, the story of Winnie Madikizela-Mandela – a South African activist and politician who has held several government positions and headed the African National Congress Women's League and wife of Nelson Mandela – was perhaps the most interesting because of what seemed a little known factoid of her life after her husband's conviction and her own prison sentence years later which he explained.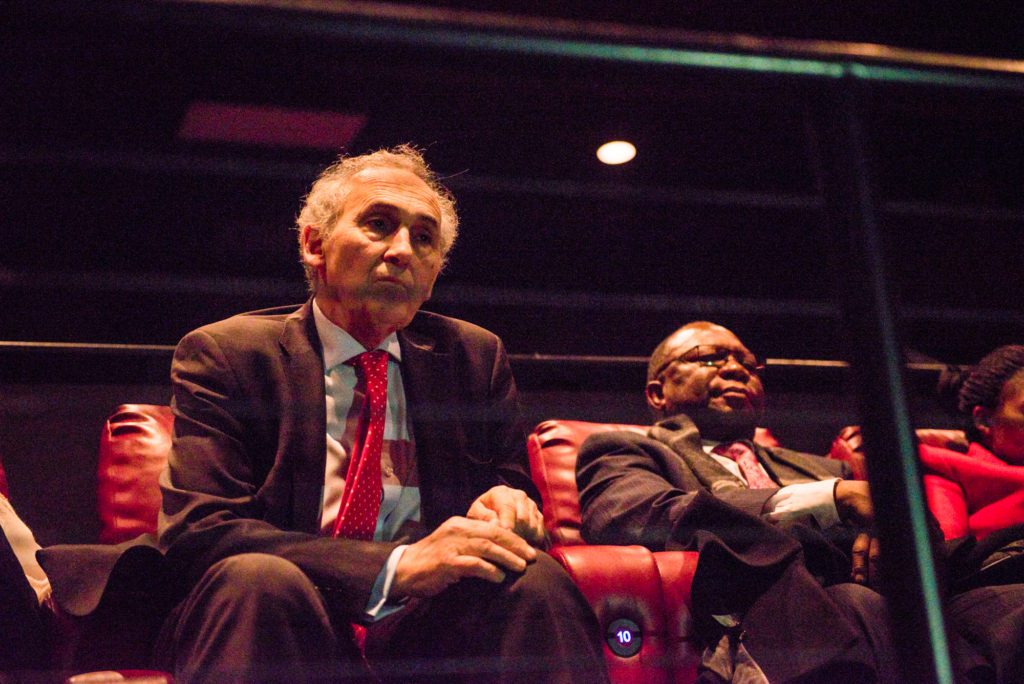 "There's a clip in the film where she is interviewed by Robin Day from Panorama, British television on the foot of the steps of The Supreme Court after Mandela being sentenced to prison for life. She was a model of demure, idealistic support for the cause."  Winnie later also went to prison where she spent her time in solitary confinement.  She went on to write about it in her book: 491 Days, Prisoner Number 1323/69.

"Winnie Madikizela-Mandela felt particularly close to her jailed husband, Nelson, in October 1970, after she was released from serving 491 days in solitary confinement. She wrote to him on 26 October, saying: "In a way during the past two years I felt so close to you. It was the first time we were together in similar surroundings for that length of time. Eating what you were eating and sleeping on what you sleep on gave me that psychological satisfaction of being with you." Excerpt.
In 2014, Hollywood on the Potomac interviewed the grandson of Nelson Mandela.  Read it here.