World War II Special.
Photo credit: Neshan H. Naltchayan

The Friends of the National World War II Memorial, Inc. and the National Park Service honored World War II veterans at a special commemorative event at the National World War II Memorial in Washington, D.C.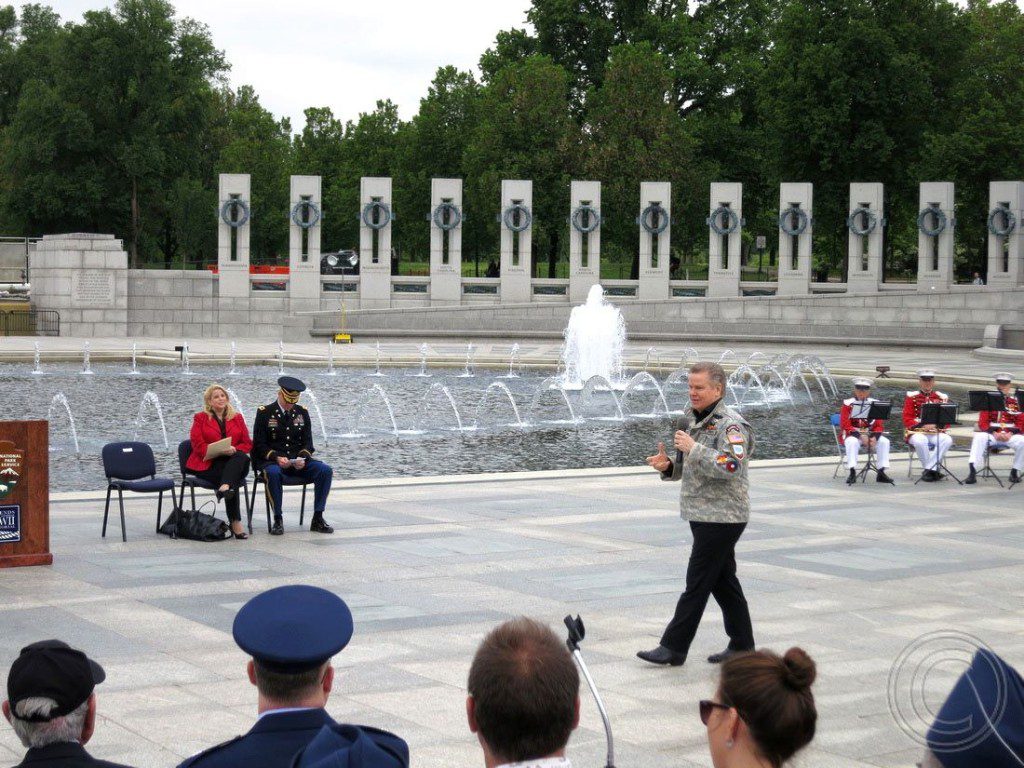 Tomaczek Bednarek
In remembrance of the 68th Anniversary of the Allied Forces Victory in Europe during World War II, the V-E Day ceremony paid special recognition to all World War II veterans and especially those who fought in the European Theater during the war.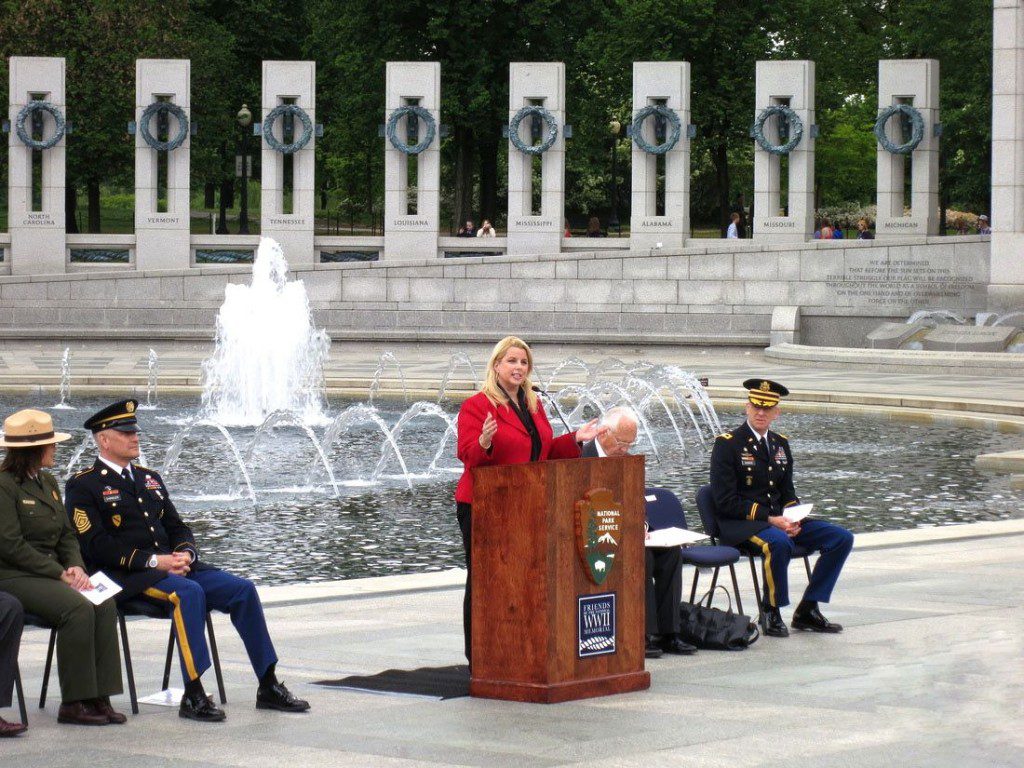 Rita Cosby
Sergeant Major of the United States Army Raymond F. Chandler III and TV personality Rita Cosby gave remarks and singer Tomaczek Bednarek performed "God Bless America." All three presented wreaths at the Freedom Wall with veterans from World War II and Holocaust Survivors who were liberated from concentration camps at the end of the war.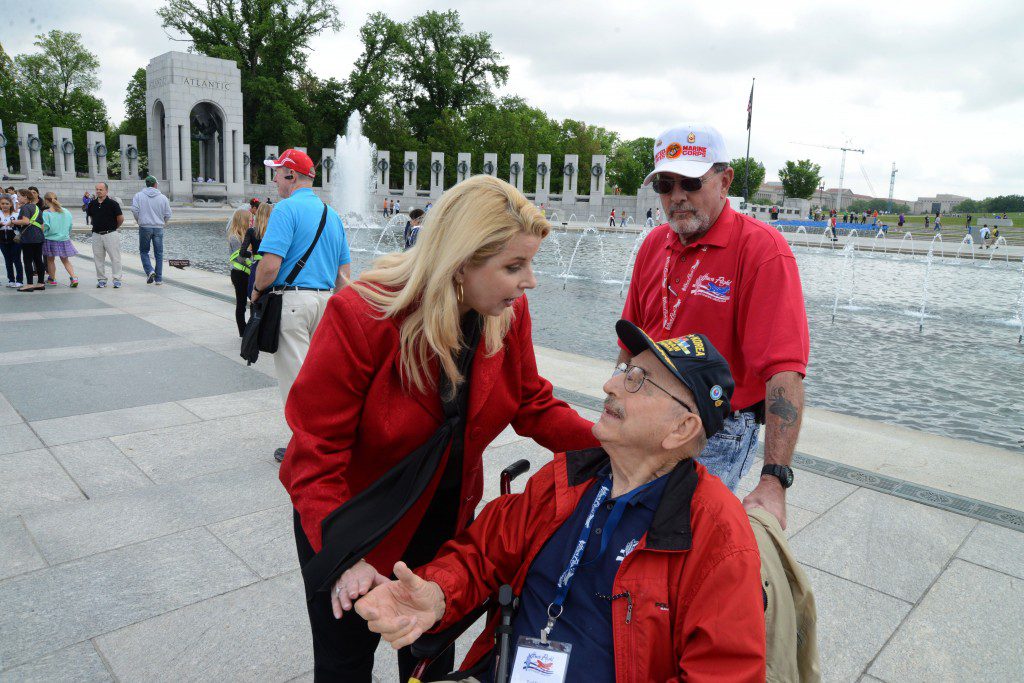 A look back at the life and times of a QUIET HERO
SKYPE interview with Rita Cosby: